Master of Quantitative Finance
Master of Quantitative Finance
Advance Your Quantitative Finance Career
UMD Smith's Master of Quantitative Finance (MQF) program allows you to put your quantitative, technology and problem-solving skills to full use as you guide companies toward making strategic financial decisions. You'll gain in-depth, specialized knowledge of financial markets, institutions and the latest analytics techniques. Our MQF students are methodical problem solvers who are highly proficient in statistics, calculus and other quantitative subject areas.

Why Get a Smith Master of Quantitative Finance Degree?
Smith's STEM-designated MQF prepares you to excel in the challenging, specialized quantitative roles within financial institutions. Your experience in the program helps refine your critical thinking and technological skills, positioning you to earn more in the job market and stand out when applying for future opportunities.
Upcoming Master of Quantitative Finance Events
Top 20
Public college for high-paying jobs in finance, U.S. (Wall Street Journal, 2023)
Alumni Profiles
Our MQF students pursue competitive and exciting opportunities in their fields after graduating. Their experiences at UMD Smith help them to expand their network, solidify their career goals and prepare them to perform their job responsibilities a step above the rest.
"When I first came to Smith, what stood out to me most was that the student-run clubs came together to make our experience better professionally and personally. Everyone looked out for us."
Poulami Ghosh
Master of Quantitative Finance '21
Financial Risk Modeling Analytics Associate at PwC
"For my experiential learning project, my team worked with data to develop models assessing housing risk in different markets. We looked at housing prices and general trends in the economy to create a housing risk index for each metropolitan statistical area. It was relevant to a real-world industry, and great to talk about at job interviews."
Iordan Koulov
Master of Quantitative Finance '23
Quantitative Analytics Associate at Wells Fargo
"The logic behind many programming languages is connected. I came into the program already familiar with Java and C+ from my computer engineering background. It felt easier to transfer that knowledge when learning new languages for finance, like Python and R.."
Wenrui Liu
Master of Quantitative Finance '20
Data Scientist (Enterprise Counterparty Risk) at Fannie Mae
"As a finance student, I'm representing Smith in the CFA Institute Research Challenge. It is a competition where my team and I have the chance to compete with other students from around the world."
Xiaotong Zhang
Master of Quantitative Finance '21
Financial Analyst at Freddie Mac
Master of Quantitative Finance at a Glance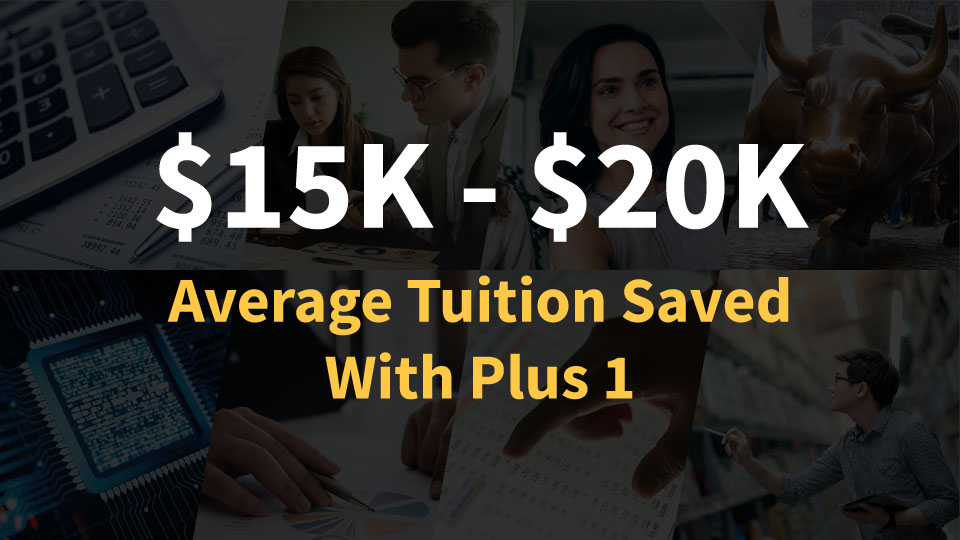 Available as a Plus 1 Program
If you're a current University of Maryland freshman, sophomore or junior, you can pursue your Master of Quantitative Finance degree through the Plus 1 program. You'll save time and thousands of dollars on graduate tuition though this accelerated business master's program.
Apply and Receive Admissions Benefits
Maryland Advantage can make it easier for applicants who have completed their undergraduate and/or graduate degree in the United States to transition into the business master's program by helping them save money on tuition, skip graduate entrance exams and get personalized career counseling before starting their program.
STEM Advanced Skills You'll Use 
As an MQF student, you'll lean into a wide range of concepts ideal for a career in corporate finance, risk management or asset management. You'll put your quantitative skills to full use as you explore concepts and tools, such as:
Industry-Specific Tools and Skills:
Big data and machine learning in finance
Financial data analytics
Financial programming
Python, R and SAS
Risk modeling
Key Topics:
Financial engineering
Financial programming
FinTech
Institutional asset management
Numerical methods and simulation
Portfolio management
Quantitative investment
Textual analysis
Learn from Expert Faculty
Your professors are industry experts and scholars who are invested in your success and will challenge you to take your skills to the next level. They are well-connected business leaders who offer guidance as you navigate through your professional journey.
Former Finance Executive at Citigroup, Freddie Mac, Fannie Mae and Washington Mutual.

Expert in Risk Management, Bank Capital Issues and Housing Finance Reform.
Founding executive director of the Federal Statistical Research Data Center at Maryland Smith.

Expert in mergers and acquisitions, investments, and corporate governance.
Industry award-winning capital market and asset pricing researcher.

Expert in financial economics, asset pricing and machine learning.
Academic Director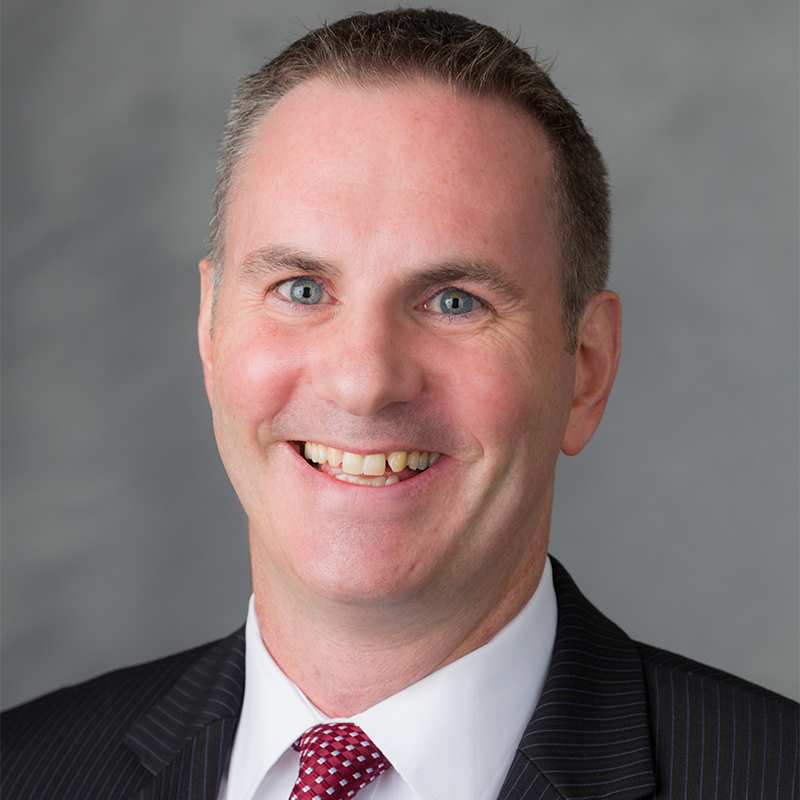 Michael Cichello
Academic Director, Master of Finance & Master of Quantitative Finance Programs
mcichell@umd.edu
Faculty
Where Your Degree Can Take You
$85K
Average starting salaries of our MQF grads
101K
Median salary of all financial analysts currently working in securities, financial investment and related industries
65%
Percentage of quantitative analysts with a master's degree
Sources: GMAC, Maryland Smith's Office of Career Services 2020 reporting; U.S. Bureau of Labor Statistics, Occupational Information Network
Picture Yourself in These Job Roles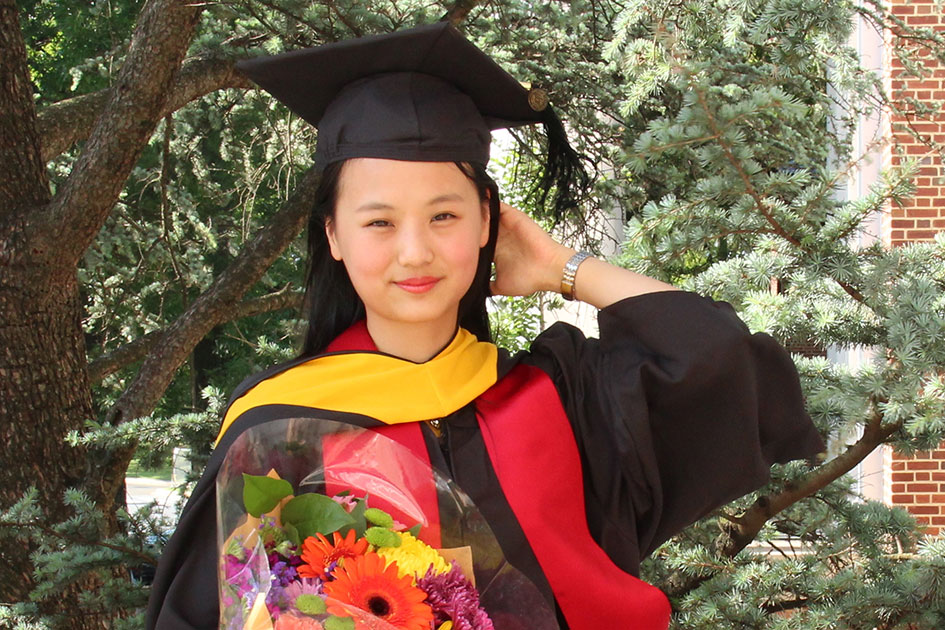 "The MQF program has not only deepened my understanding of equity market dynamics and big data analytics in finance, but also cultivated the curiosity and relentlessness within me."
Emma Li
Master of Quantitative Finance '19
Analyst at BlackRock
Businesses who have hired our Master of Quantitative Finance Grads
Ant Financial
BlackRock
Citi
FreddieMac
Riskspan
UBS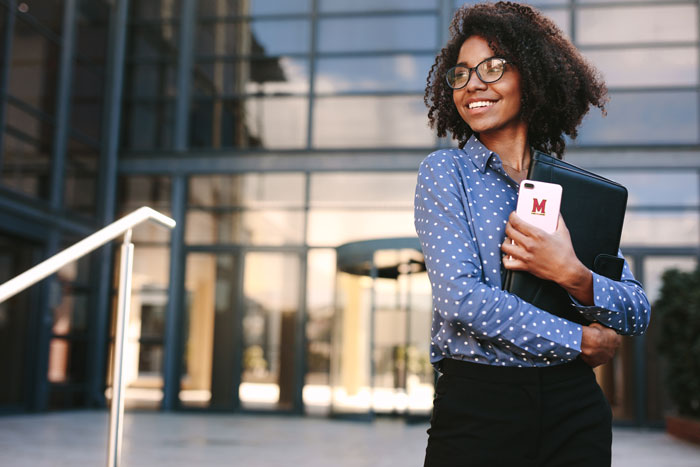 Boost Your Professional Skills 
UMD Smith's Office of Career Services (OCS) can help you bridge the gap between being a student and an employed professional. You'll have one-on-one access to a career coach who will provide you with personalized tips on how to articulate your strengths when interacting with your future employer.
Connect With Your Classmates
You'll have plenty of opportunities to make connections at Smith and engage in exciting social activities through the Smith Masters Student Association. You can join an accounting-related club or others that provide you with general connections and skills.
Contact Us
Business Master's Office
2303 Van Munching Hall
College Park, Maryland 20742-1815
Phone: 301-405-2559
E-mail: SmithMasters@umd.edu
Hours: 8:30 a.m. to 4:30 p.m. Monday-Friday