Master's in Management Studies
Master's in Management Studies
Maryland Smith's Master of Science in Management Studies (MiM) program provides you with a foundational set of business skills to supplement a wide range of undergraduate degrees. Accelerate your career trajectory and get started in the business world with valuable knowledge in a range of subjects – including marketing, entrepreneurship and consulting.
Why Get a Smith Master's in Management Studies Degree?
Maryland Smith's Master's in Management Studies (MiM) program allows you to explore the inner workings of an organization and refine your critical thinking skills on a variety of management-related topics - key qualities that position you to become a high-performing entrepreneur and a marketable business professional in any field. We'll also introduce you to widely-used business technology and demonstrate how it can be applied to the work you'll do in your chosen industry.
New Sports Management Electives for Spring 2024
Name, Image and Likeness (NIL) and Global Sports Entrepreneurship courses available.
Curriculum information coming soon.
Alumni Profiles
Our MiM students pursue exciting leadership and management opportunities in their fields after graduating. Their experiences at Maryland Smith help them to expand their network, solidify their career goals and prepare them to perform their job responsibilities a step above the rest.
"I had the chance to work with Marriott in my consulting class. I made recommendations about where they can expand their hotel services - just like we would in a real business setting. I learned so much about how to successfully work in teams, translating what we learned in school outside of the classroom. It gave a new edge to the project."
Grace Tencellent, MiM '22
Bachelor's in Finance and Marketing '21
Financial Tech Consultant, Ernst Young
"My current hiring manager's eyes widened when he saw there was a master's degree on my resume. He appreciated the leadership opportunities I took advantage of during my time here in Smith's Management Studies program. I was very well positioned when that opportunity came along."
Madhav Prabhu, MiM '21
Bachelor's in Criminology and Criminal Justice '20
Commercial Banking Analyst, JP Morgan
"As a former kinesiology major, it was daunting to go into a master's program that was all business. Your fellow classmates and professors have a lot of experience and knowledge they are willing to share with you. Also, I've been able to apply the time management, problem-solving, communication and teamwork skills from my undergraduate program to succeed in this program."
Hope Lewandoski, MiM '21
Bachelor's in Kinesiology '20

"I chose Maryland Smith's Master's in Management Studies (MiM) program because I knew it would provide me with a wide range of skills and experiences that would be directly applicable to the business environment I wanted to enter post-graduation. The program provides you with real-world experiences and working knowledge of all aspects of business ranging from accounting to ethics."
Beatrice Baker, MiM '22
Bachelor of Music in Violin Performance

"I chose Smith's Master's in Management Studies (MiM) program to maximize my academic and athletic careers as I searched for a consulting role. More importantly, I sought a program that would expose me to the necessary skills and knowledge needed to be successful as an entry-level consultant. Not only did my Maryland Smith experience help me obtain an entry-level position at Protiviti, but it also made me confident in my ability to perform at the highest level."
Owen Prybylski, MiM '22
Bachelor's in Economics & Communications
Consultant, Protiviti
The Master's in Management Studies (MiM) program felt like the best foundation for me to gain more business knowledge, while also easing back into talking to people face to face in a professional way again. I would have been too nervous about doing that if I'd chosen to work right after getting my bachelor's degree.
Alexis Hogarth, MiM '22
Account Coordinator, M&C Saatchi Sport & Entertainment North America

"I really wanted to get into a top twenty-five business program that would suit my needs and provide the skills for a future job at Nike or Under Armour. For me, Smith was the place to be."
Abby Meyers, MiM '23


Master's in Management Studies at a Glance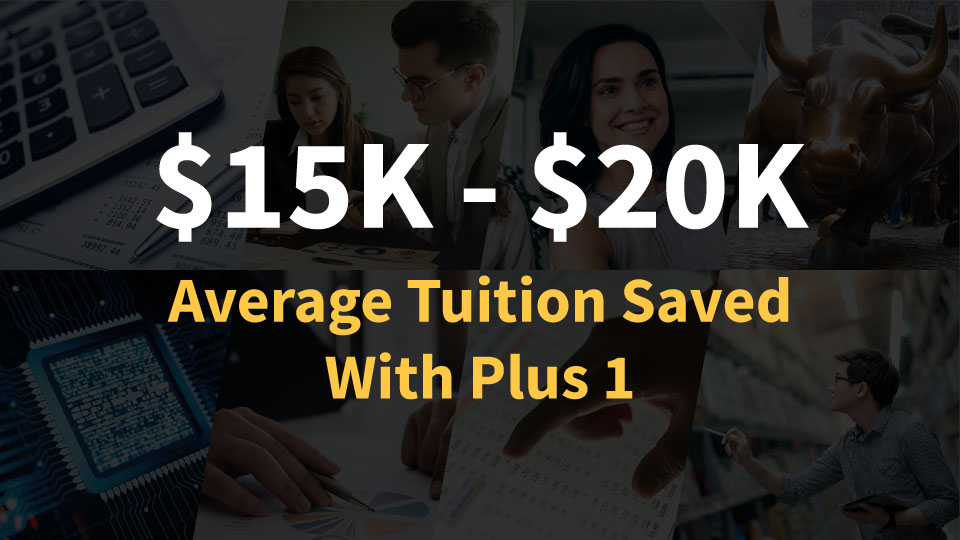 Available as a Plus 1 Program 
If you're a current University of Maryland freshman, sophomore or junior, you can pursue your MiM degree through the Plus 1 program. You'll save time and thousands of dollars on graduate tuition though this accelerated business master's program.
Apply and Receive Admissions Benefits
Maryland Advantage can make it easier for applicants who have completed their undergraduate and/or graduate degree in the United States to transition into the business master's program by helping them save money on tuition, skip graduate entrance exams and get personalized career counseling before starting their program.
Acquire Valuable Skills
As a student in the Master's in Management Studies program, your learning experience will be interactive and will challenge you to learn critical thinking and problem-solving skills for the real world. You'll learn how to manage others and create effective business strategies – valuable skills that will make you more competitive as you pursue opportunities.
Learn from Expert Faculty
Your professors are savvy, well-connected business experts with years of experience in leadership roles. They will push you to take your skills to the next level and offer valuable guidance as you navigate your coursework and career.
Three-time Distinguished Teacher Award recipient.

Expert in behavioral ethics and selection decision and biases in the workplace.
Allen J. Krowe Teaching Excellence award recipient.

Dean's Professor of Management Science and Operations Management.

Expert in forecasting, supply chain risk and the economics of security.
Washington Post contributor on topics related to managing work and personal life and creator of Maryland Smith's Managing Motherhood series.

Expert in leadership, team dynamics and experiential learning.
Academic Director
Rellie Derfler-Rozin
Academic Director, MS in Management Studies Program
rellie@umd.edu
Faculty
Where Your Degree Can Take You
In Maryland Smith's Master of Science in Management Studies (MiM) program, you'll gain the business skills that employers want. The knowledge you'll gain from your experience at Maryland Smith will prepare you for exciting roles in nearly any professional industry you decide to enter.
$30K
Starting salary difference of new hires with a bachelor's degree versus a master's in management degree
$65K-95K
Projected annual base starting salary range for new master's in management hires
3 in 4
Number of our MS Management Studies grads who have secured employment within six months of graduating.*
Sources: GMAC Corporate Recruiters Survey, 2019; Maryland Smith Office of Career Services, 2022
*Data for 2021 graduates who reported their salaries to Maryland Smith's Office of Career Services. Please note these figures do not reach the 75 percent MBACSEA reporting threshold.
91% of our MS in Management Studies grads have secured employment within six months of graduation.
Picture Yourself in These Job Roles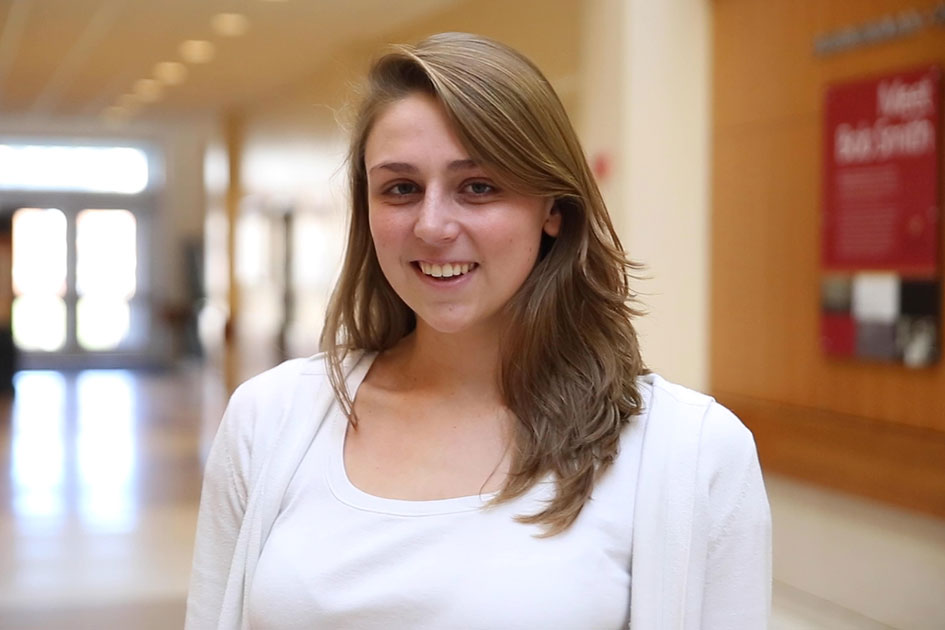 "Data Models and Decisions was one of my favorite classes. I knew the subject matter would come in handy for any job I would go into and the professor who taught it made it an engaging and enjoyable topic."
Victoria Radcliffe
MS Business and Management '17
Product Development Associate, GeneDx
Businesses Who Have Hired Our MS Management Studies Grads