Office of Alumni Relations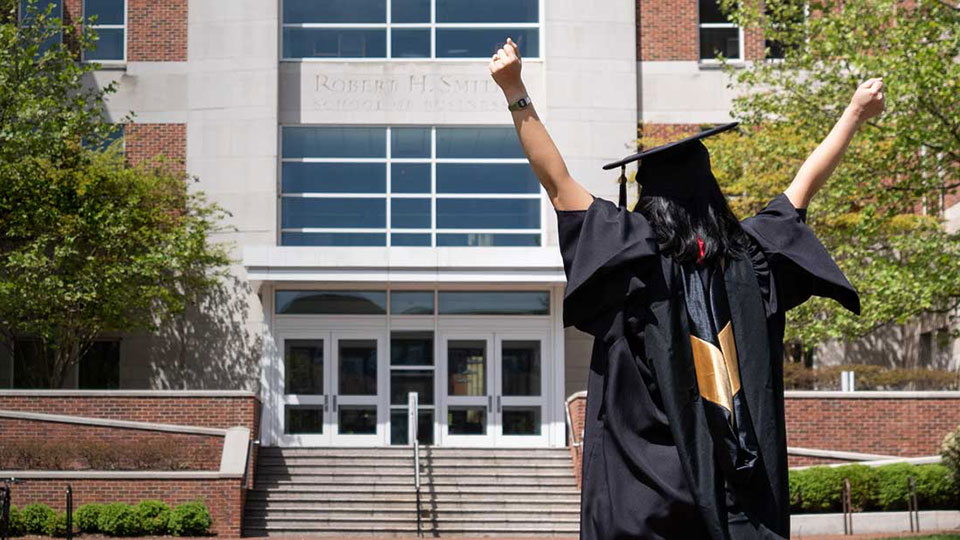 New Alumni Welcome
Smith class of 2020, welcome to the Maryland Smith alumni community! Navigate your transition from student to alumni, stay informed about what's happening with your alma mater, and learn how you can stay involved with our exclusive alumni events.
Monthly Alumni Newsletter
Are you receiving the monthly Smith Alumni newsletter? Our Smith Biz newsletter is delivered to your inbox the first Sunday of every month and features upcoming events, news and announcements, and alumni spotlights. If you need to re-subscribe, email SmithAlumni@umd.edu!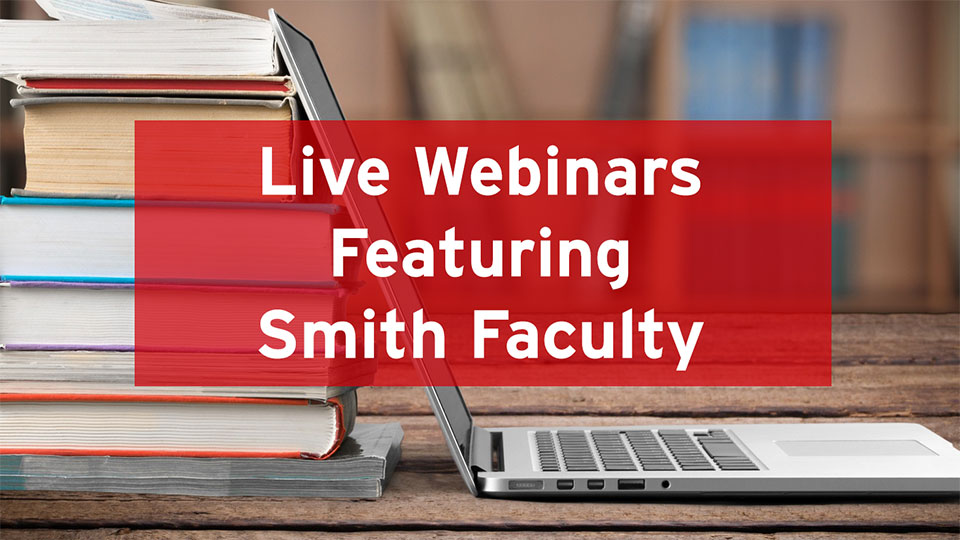 Smith Lifelong
Maryland Smith is offering a free series of webinars for alumni and friends as part of the Smith Lifelong program. In this series, we will connect you to faculty experts on supply chain, financial risk management, and global economic insights who will set context, highlight implications, and discuss solutions for you and your business during these uncertain times. All webinars are being recorded and will be available online. Please join us.
Terrapins Connect
The University of Maryland's community for mentorship and purposeful connections for students and alumni. Sign up to build connections, mentor a fellow Terp and join an industry group. Find groups focused on business, technology, entrepreneurship and more!
Connect with us!
Following us on social media is one of the best ways to stay up-to-date with all of the latest happenings at Smith.
Have a question? Send us an email at smithalumni@umd.edu!