Online MS in Business Analytics
Online MS in Business Analytics
Drive effective business strategy with modern data analytics skills
The UMD Smith Online Business Analytics program introduces you to the tools and techniques you'll need to leverage big data for forecasting, prediction and managerial decision-making. You'll learn how to develop robust models, create data-backed business strategies and effectively communicate them with visualization tools. Smith is committed to making these skills accessible and attainable for working professionals from any academic background with our convenient and flexible online program.
Fast-Track Your Career with Analytics
30 credits combining live and asynchronous coursework
Weekly live touch points plus asynchronous coursework allow you to engage real-time with your cohort and faculty, building your network.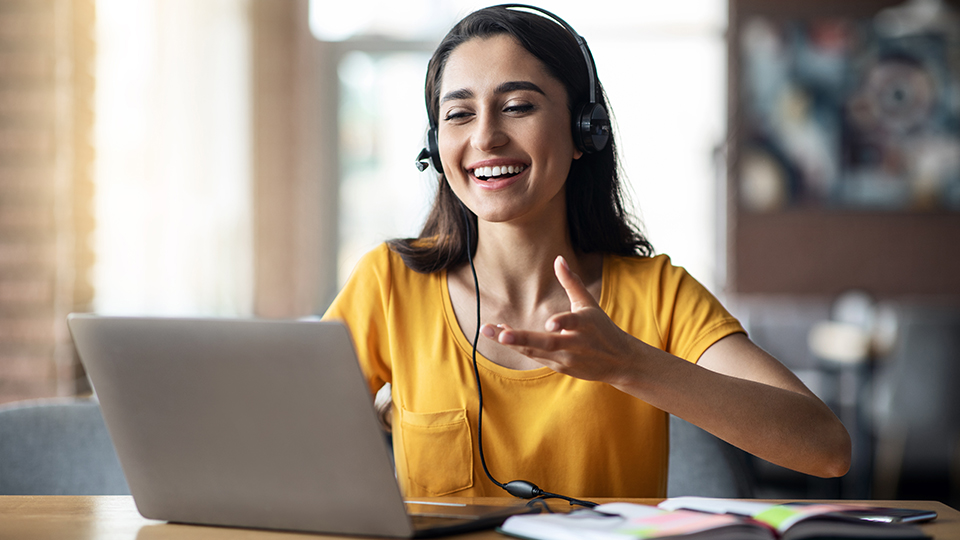 Asynchronous online program that fits into your schedule
You'll get the flexibility of an online program, with the same great teaching and supportive culture as our on-campus programs.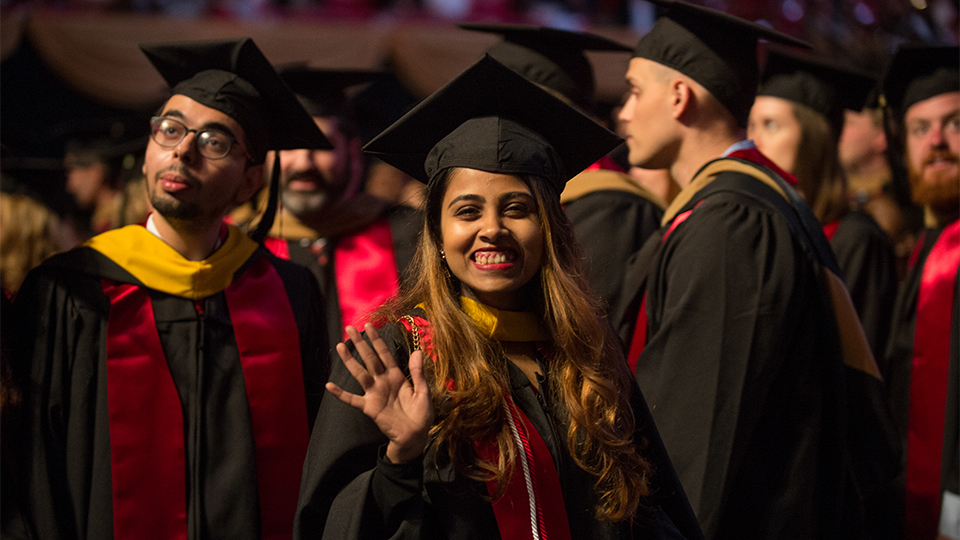 Finish your degree program in as few as 16 months
Begin your degree in the fall or spring semester, whichever works best for you, wherever you are.
#4
Best Online Master's in Business Analytics Program (Forbes, 2023)
Program Cost: $25,000*
*Average cost assuming program is completed in 16 months
Upcoming Online MS in Business Analytics Events
96% of our MS in Business Analytics have secured employment within six months of graduation.
Academics
Get a foundation, build advanced skills, and then utilize electives to focus on what matters for your career.
Our curriculum is carefully designed to build your functional expertise in quantitative modeling and data analytics. These highly desirable skills will set you apart in an increasingly competitive job market.
APPLIED ANALYTICS FOR YOUR CAREER GOALS
Smith offers tracks in marketing and finance to give you tools that are relevant to your career. Customize your program to suit your goals with courses in advanced marketing analytics, financial analytics and other application courses.
Core Courses
Data, Models and Decisions
3 credits | BMSO600
Database Management Systems
3 credits | BMSO601
Decision Analytics
3 credits | BMSO602
Data Mining and Predictive Analytics
3 credits | BMSO603
Data Processing and Analysis in Python
3 credits | BMSO 758P
Big Data and AI for Business
3 credits | BMSO 758Q
Data Visualization & Web Analytics
3 credits | BMSO 758V
Social Media and Web Analytics
3 credits | BMSO 758A
Elective Courses
Strategy Analytics
2 credits | BMSO 758 B
Customer Equity Management
2 credits | BMSO 758 G
Advanced Marketing Analytics
2 credits | BMSO 758 E
Financial Accounting
2 credits | BMSO 758N
Financial Analytics
2 credits | BMSO 758 F
Supply Chain Management
2 credits | BMSO 758R
"The program taught me how to ask the right questions, questions that I didn't even know were possible. It opened my eyes to new ways to analyze and clean data, and to new tools and software that were available to me. Before this program, I didn't know what I didn't know."
— Nikolh Nemard
MS Business Analytics '20
BS Management Information Systems
Business Intelligence Manager at Aledade
Anomaly Detection and Resolution
Customer Segmentation and Targeted Marketing
Forecasting and Predictive Analytics
Risk Assessment and Management
Cloud Computing Infrastructure
Amazon Web Services
Hadoop
Hive
Spark
Classification and Regression Trees
Cluster Analysis
NLP and Text Analytics
Neural Networks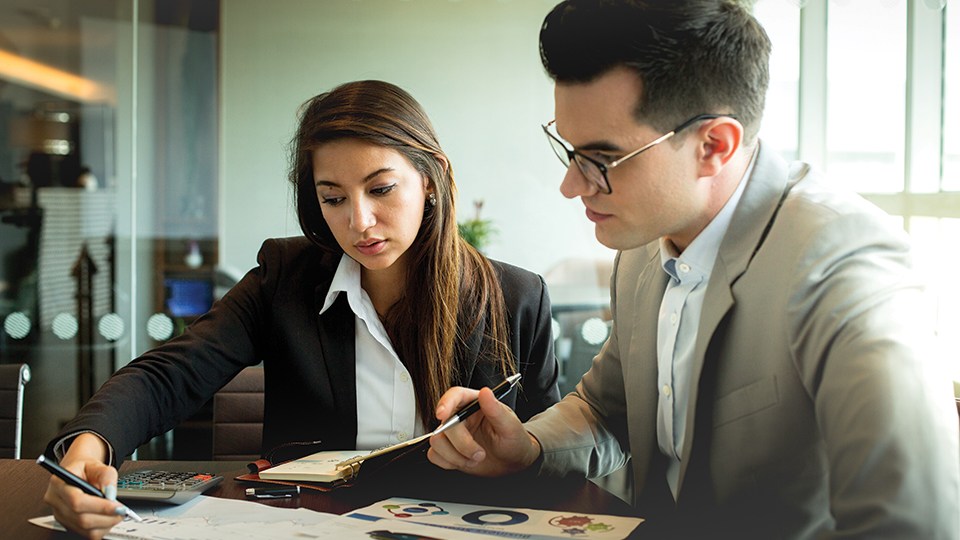 Who is right for this program?
Problem-solvers from any discipline or academic background can be successful in the Online MSBA program. The program attracts working professionals and recent college graduates from diverse academic backgrounds who are seeking to strengthen their quantitative abilities and want to help companies fuel growth and change through data.
Analytics Bridge Program
No coding experience? No problem.
Have your quant skills gone unused for a few years? Are linear regressions currently a distant memory? We've designed the Analytics Bridge program just for you. Mini-courses and workshops get you up to speed in math, statistics, coding and key technology skills, to help you transition back to school and begin the program with confidence. The Analytics Bridge Program will start 2-4 weeks before the program starts.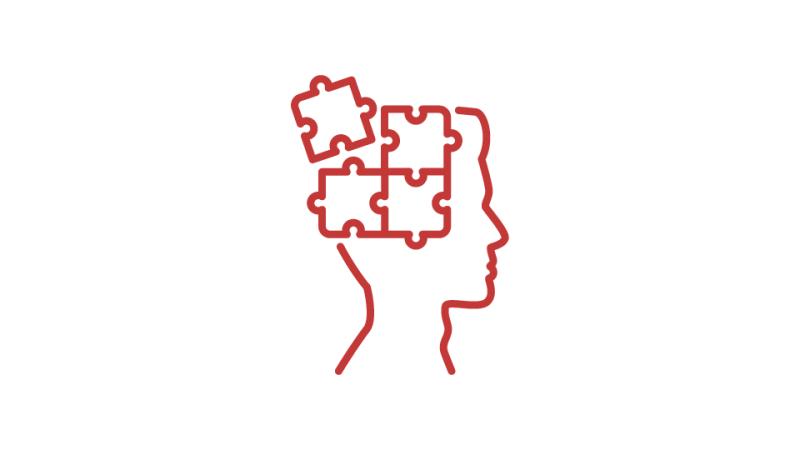 General Skills
Technology
Problem-solving strategies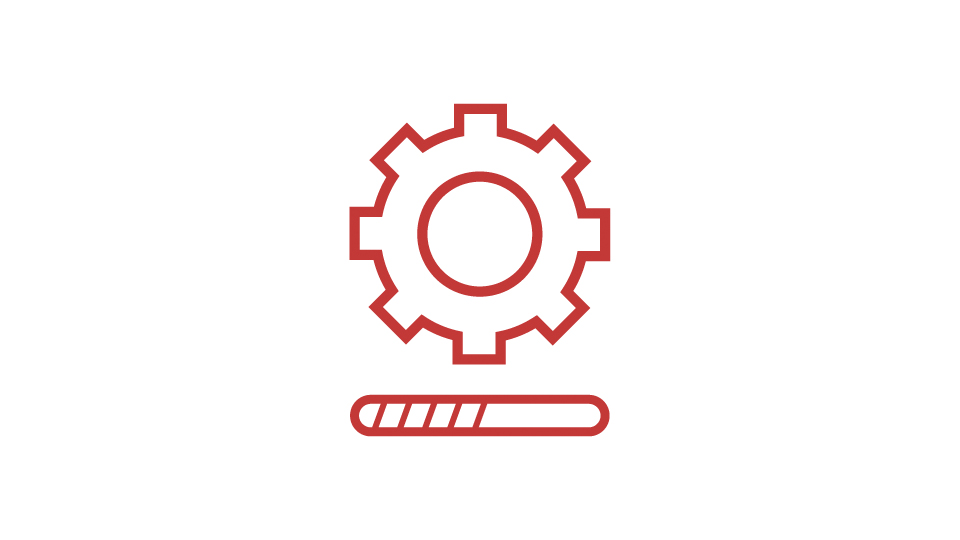 Programming Catch-up
R skill building workshops
Python skill building workshops
SQL skill building workshops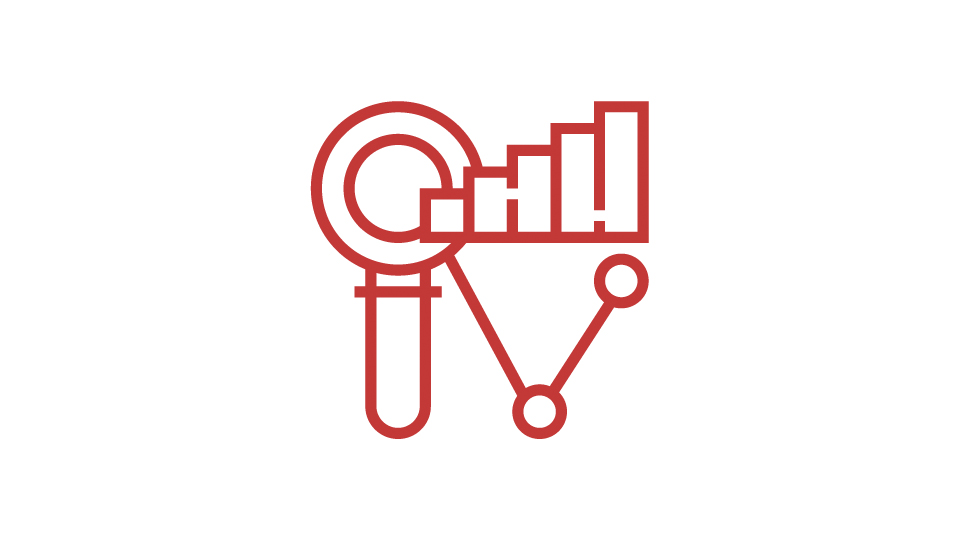 Quant Catch-up
Calculus mini-course
Statistics mini-course
"In four years, I have to get a job when I get out of the Air Force after twenty years. I'm using this program to bridge a gap of knowledge I didn't have. I'm learning how to build models and discuss statistics in a business-related fashion."
— Michael Wadleigh
MS Business Analytics '21
BS Technical Management
Production Superintendent for the United States Air Force
Expert Faculty
Learn from some of the best faculty in the world.
UMD Smith's amazing faculty are passionate about research, teaching and mentorship. Their commitment to creating a vibrant, intellectual community where you'll be challenged to learn and grow is unmatched. Your teachers will be supportive, accessible and dedicated to creating a learning environment where students can succeed. They will be part of your network for life.
Designed and built statistical and optimization solutions for supply chain management, retail planning, airline operations, logistics, and pricing and revenue management.

Helped Fortune 500 companies deliver practical algorithmic solutions that demonstrate measurable customer value.
Winner of Krowe Teaching Award and 12 annual teaching awards.

Recipient of numerous accolades, including the Paul D. Converse Marketing Award, the Robert J. Lavidge Global Marketing Research Award and the Buck Weaver Award, and is among the top 2% of the most-cited scholars and scientists worldwide.

Expert in consumer science and behavior using statistical and econometric methods and marketing decision making.
Expert in statistics and quantitative methods for business decision-making.

Member, Data, Analytics and Statistics Instruction group from the Decision Science Institute.

Member, Consortium for the Advancement of Undergraduate Statistics Education.
Academic Director
Suresh Acharya
Academic Director, MS in Business Analytics Program
suresh12@umd.edu
Faculty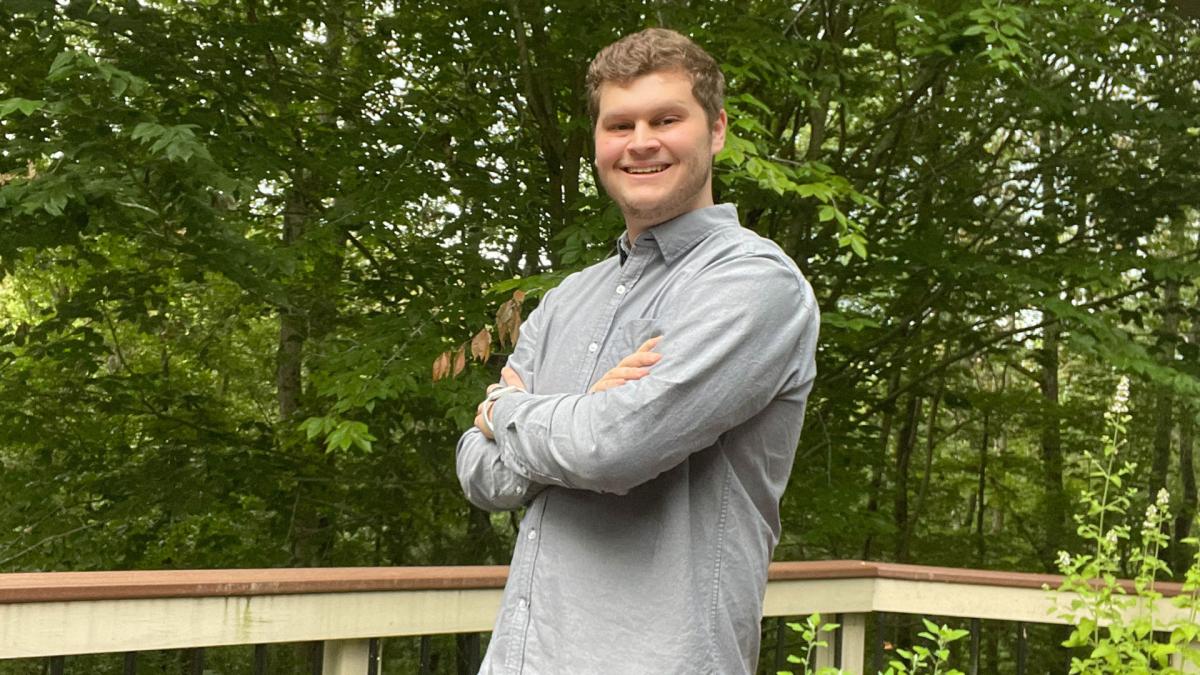 "The OMSBA opened new paths and taught me the fundamental skills I needed for the workforce. I interviewed with incredibly competitive companies that would have been out of reach previously. This program has been extremely beneficial for my career — it's been everything I wanted."
— Dan Waldman
MS Business Analytics '21
BS Journalism
Senior Product Analyst at Chewy
All applications require the following:
$75 application fee
Essay articulating your qualifications and interest in the program
Current professional résumé
One letter of recommendation
Official transcripts from each college or university you have attended
TOEFL or IELTS exam (if you do not hold a degree from a U.S. institution or an English-speaking country)
Exposure to program-specific relevant coursework.
Application Deadlines
Spring
Oct 15
November 16
December 5 is the final deadline
Fall
Applications are accepted after June 1 on a rolling basis.
UMD Smith appreciates the value active duty members and veterans bring to our community. We offer application fee waivers to active members, veterans and veteran family members of the U.S. military.
Application Fee Waivers
This waiver is available to active-duty members, veterans or veteran family members using transferred VA GI-Bill benefits. When applying for the waiver, contact the MS Admissions Office at least 48 hours before submitting your application to ensure all paperwork is managed accordingly. To activate your waiver, email a copy of your transcript, DD Form 214 or proof of Active Duty to smithmasters@umd.edu. Your fee waiver must be activated before submitting your application.
Email smithmasters@umd.edu to request the waiver. Your military experience will be taken into consideration with your professional resume, required essay and letter of recommendation.
For TOEFL scores, contact www.toefl.org to request an official copy of your TOEFL test score to be sent to the University of Maryland at College Park. We will accept the "My Best" TOEFL score from ETS. For IELTS, the University of Maryland downloads scores that have been transmitted to our e-download account. IELTS test takers should contact their IELTS test center directly to request electronic test scores be sent to the following IELTS e-download account:
University of Maryland — The Graduate School
The Graduate School
2123 Lee Building
College Park, Maryland 20742-1815
Please note we cannot accept paper IELTS forms.
If you are a student coming from any of these countries, you are not required to submit TOEFL or IELTS scores. PTE test takers can send their score reports to the University of Maryland through their Pearson account.
TOEFL institutional code is 5814.
MINIMUM REQUIRED SCORES
 

TOEFL
Minimum Required Score

IELTS
Minimum Required Score

PTE
Minimum Required Score

Overall

96

7

68

Speaking

22

6.5

 

Listening

24

7

 

Reading

26

7

 

Writing

24

7

68
The online application allows you to upload a scanned official transcript(s) for each college or university attended. If the official transcript where you received your degree does not state the degree was conferred, please also upload an official diploma or official copy of your degree received (most schools already list the conferred degree on the transcript). If you are formally admitted to the University of Maryland, you will be required to submit an official transcript to the graduate school. If your transcript is not in English, please also submit an official transcript translated into English.
The University of Maryland Graduate School requires all admitted students to have a minimum undergraduate grade point average of 2.80/4.00. Applicants who have a grade point average below 2.80 are encouraged to use the optional essay to address this.
Fall 2023/Spring 2024 Tuition Rates
Net Effective Tuition $25,000*
*Average cost assuming program is completed in 16 months
Submit Your Application
The first step toward getting your degree is to complete an application for the business master's degree program.
"I loved moving through all of the core courses with my cohort. We had group chats to support each other. Some of my classmates didn't have a background in anything data-related, so we'd point them to resources and answer their questions. It was always so easy to have a conversation and work through things virtually."
— Emilia Cruz
MS Business Analytics '20
BS Math and Computer Science
Senior Associate at Booz Allen Hamilton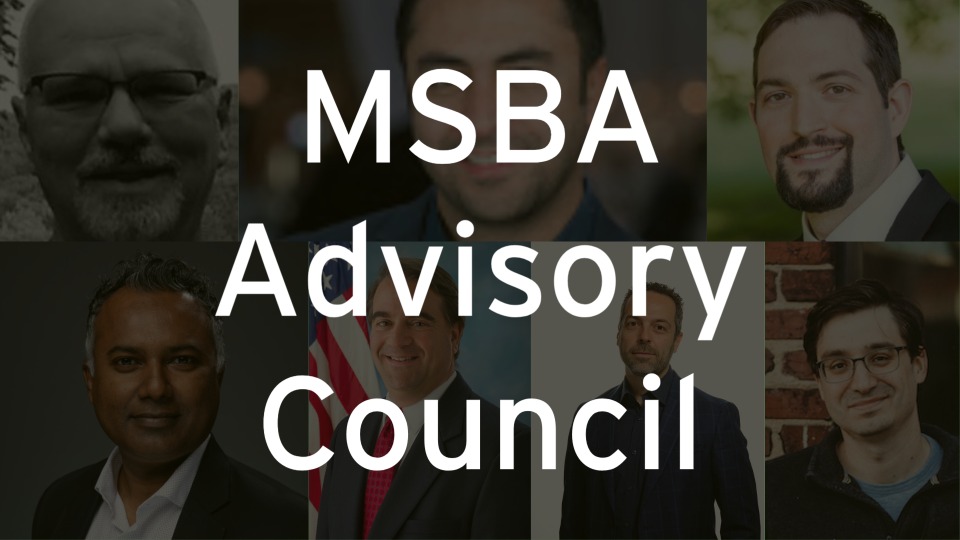 MSBA Advisory Council
Advisory Councils keep us actively engaged with industry leaders and experts, who bring their real-world experience to help shape what students learn, match classroom lessons to real-world needs, and widen the pipeline for internship and job opportunities.