The undergraduate experience at Maryland Smith is like no other. Our students proudly call it "The Smith Experience." 
From personal career coaching to the rare suite of activities only Smith offers, you'll be able to check all the boxes necessary to build your own brand and command your career. You'll be prepared to take on the responsibilities and intellectual challenges that a keen business sense requires. You'll develop as a leader, but also have the interpersonal skills to be an invaluable teammate.
Plus 1 Program
Earn an accelerated master's degree for less money than a traditional graduate student. As a current University of Maryland undergraduate student, the Plus 1 program allows you to take graduate-level business credits that count toward both your bachelor's and master's degrees.
Explore What We Have To Offer
Majors
An undergraduate student at Maryland Smith selects a major in one of several curricula.
Minors
An undergraduate student of the University of Maryland meeting the set criteria can add a Smith minor to complement their current major.
Academic Advising
Visit your advisor each semester to ensure that they are informed about current requirements and procedures.
Smith Start
As a new member of our Smith family, you'll be joining our dynamic Smith Start community. Through small, linked courses and co-curricular programming diving into our iSmith competencies, Smith Start aims to prepare you for the next four years and beyond. Smith Start will challenge you to engage, explore, and experience all the Smith community has to offer you as a student and emerging business professional!
#11
Among Public Institutions
U.S. News, 2024
#21
Nationwide
U.S. News, 2024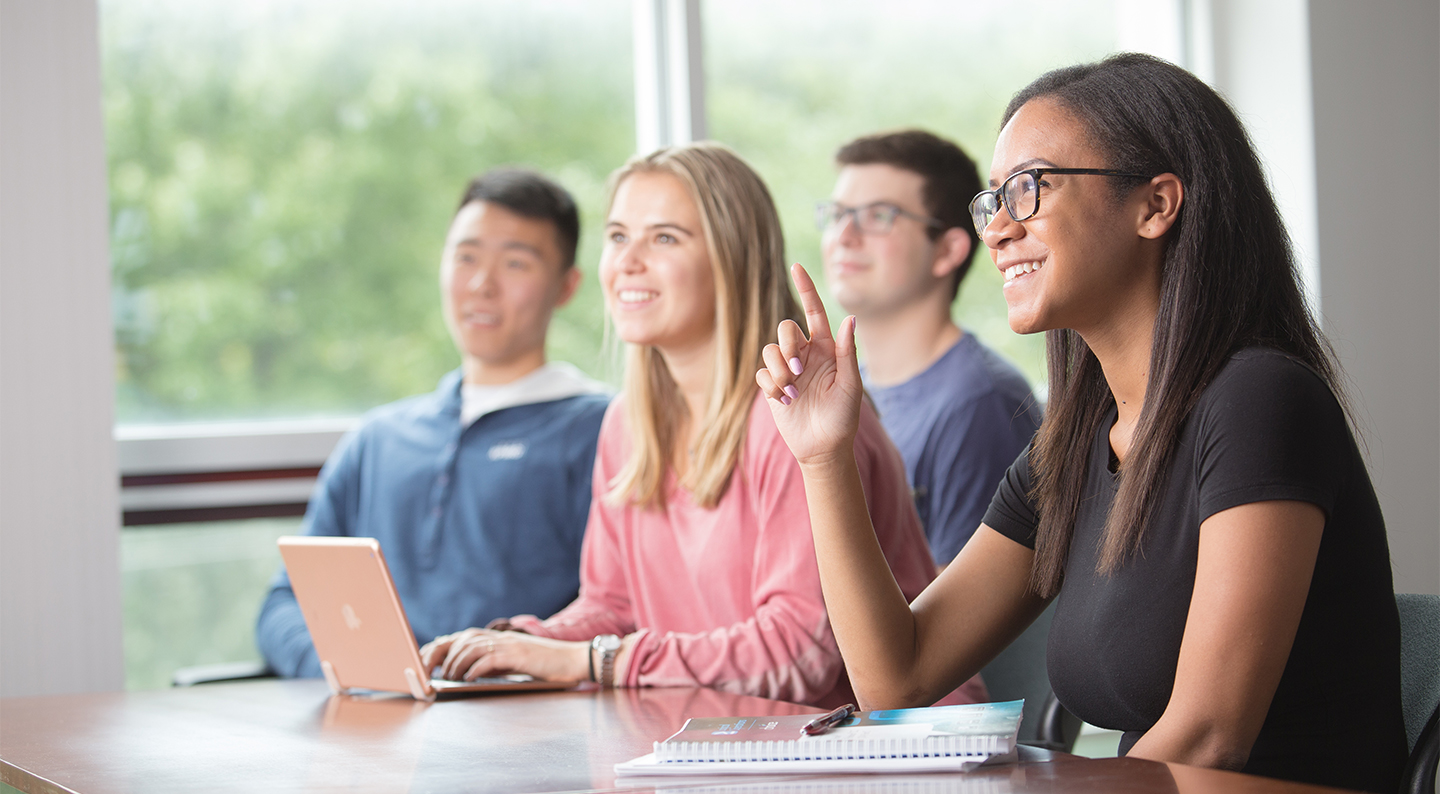 New Opportunities for Undergrads
Maryland Smith is launching two new undergraduate programs that will give our highest-achieving students a big-picture view of business and industry in the changing workplace. The Interdisciplinary Business Honors Living-Learning Program and the Smith Business Leadership Fellows Program are each designed to enrich the college experience for the highest-achieving undergraduate applicants and further nurture their intellectual curiosity.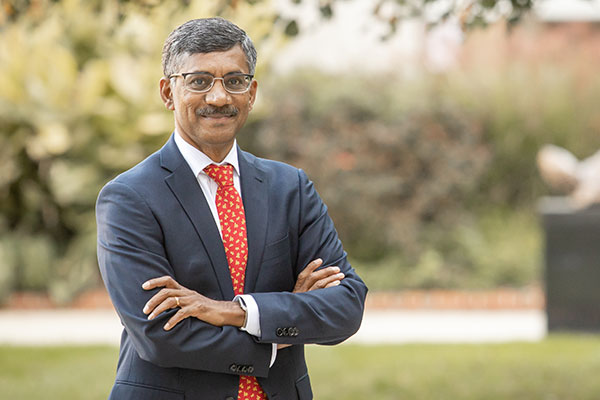 Meet Dean Prabhudev Konana
Prabhudev Konana became Dean of the Robert H. Smith School of Business on January 2, 2021. In this role, he leads Maryland Smith in its mission to promote research excellence, sustainable innovative programs, and an inclusive learning environment that fosters intellectual discovery, and equip current and future leaders to assess complex problems and deliver innovative solutions.
99%
Land Full-Time Positions Within 6 Months
92%
Complete at Least One internship
68%
Complete Two or More Internships
Maryland Smith by the Numbers
66,000+
Global Alumni Network
34,000
Alumni in the DC Metro Area
Meet the Advisory Council
Advisory Councils keep us actively engaged with industry leaders and experts, who bring their real-world experience to help shape what students learn, match classroom lessons to real-world needs, and widen the pipeline for internship and job opportunities.
Opportunities in the classroom and outside of it allowed me to stretch myself and get pushed by others. It gave me a great base of knowledge and experiences to begin my career and grow.
Zach Nerenberg
Accounting & Finance '13
Flexport
Smith matters to me because it gave me the opportunity to build a network of motivated and talented individuals that I can call on throughout my career. The people at Smith care and invest a lot into their students with countless programs. It is because of this that I have a sense of pride and confidence that I still carry to this day.
Steven Asifo
Information Systems & Supply Chain Management '14
Yahoo!
Smith helped me find a community at UMD, allowed me to explore my career interests, and helped me grow to be a more confident leader. The people I met through Smith were instrumental to my time in college and I wouldn't be where I am today without the Smith community!
Snigda Rao
Marketing, Biological Sciences '15
Yale School of Management
The Smith family has been a constant source of inspiration and motivation for me. From life long friends, to professors that taught me lessons both in and out the classroom, to the alumni network, I am always proud to be a Smith Terp.
Mimi Verdonk
Finance & Arabic '17
Harvard Business School
Smith challenged me to find my passions, gave me the confidence to pursue my goals, fostered a strong sense of community, and helped shape me both personally and professionally. Smith is family!
Brooke Rankin
Supply Chain Management & Marketing '20
Nestlé
The Smith School of Business helped elevate my passion for learning. Its culture, faculty, and community changed my career outlook and trajectory. I would not be where I am today, had I not taken advantage of the opportunities provided by Smith.
Josh Chen
Economics, Business Analytics Minor '21
Deloitte Consulting
Contact Us
The University of Maryland's Office of Undergraduate Admissions in the Mitchell Building administers the Smith School's College Park admission process. Visit the undergraduate admissions page for additional information.
For general inquiries you may contact the University of Maryland at 301-405-1000.
Undergraduate Program News