Master of Science in Supply Chain Management
Maryland Smith's Master of Science in Supply Chain Management (MSSCM) program gives you the skills needed to efficiently manage the flow of goods from the beginning to end phases of a supply chain. This program is a great match for sharp problem-solvers with strong communication skills who want to successfully negotiate with business partners to improve supply chain processes.
International students who need an F1 visa must have a submitted and completed their application by April 20 to be considered for Fall 2022.
Why Get a Smith MS Supply Chain Management Degree?
Maryland Smith's MSSCM program teaches you the fundamentals of the field while immersing you in more specialized, strategic responsibilities, including contract negotiations and transportation management. You'll also have the opportunity to acquire the specialized technical skills and credentials that will give you an edge in this exciting, essential industry.
Alumni Profiles
Our MSSCM students pursue competitive and exciting opportunities in their field after graduating. Their experiences at Maryland Smith helped them to expand their network, solidify their career goals and prepared them to perform their job responsibilities a step above the rest.
"I found my classmates to be great resources for my development. I work for a global multinational corporation, and I deal with international teams. I felt prepared to lead because of the experience I gained working with my international classmates."
Maurice Nick, MSSCM '16
Senior Supply Chain Optimization Manager Tata Consumer Products

"You start the program by learning the basics and then you get more focused, eventually learning popular concepts such as Lean Six Sigma. This gave me an advantage many others won't have when transitioning into the workplace."
Michelle Dsilva, MSSCM '19
Regional Fulfillment Analyst, Danfoss

"We work with large amounts of data, learn how to manage it to our advantage and make effective business decisions."
Mayurraj Borade, MSSCM '20
Direct Buyer, 10x Genomics

MS Supply Chain Management at a Glance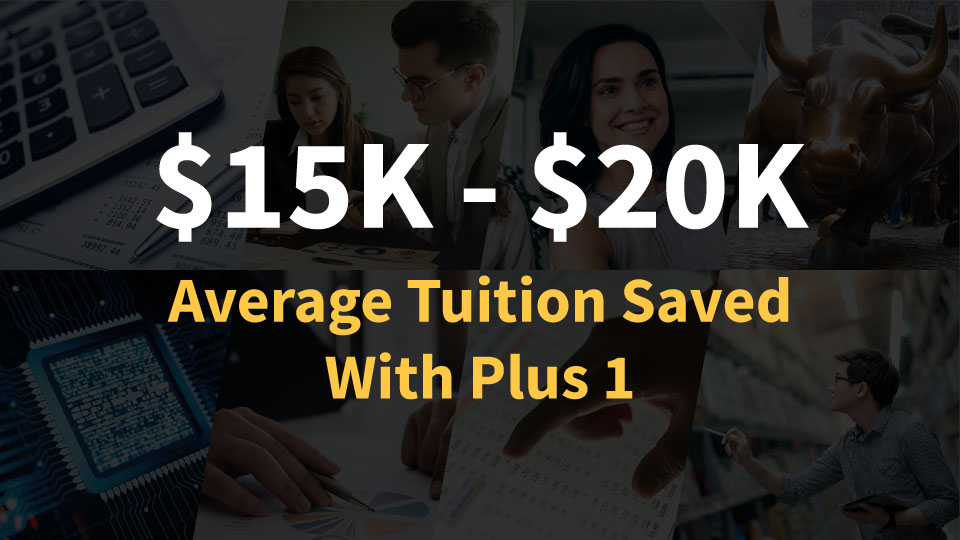 Available as a Plus 1 Program 
If you're a current University of Maryland freshman, sophomore or junior, you can pursue your MS Supply Chain Management degree through the Plus 1 program. You'll save time and thousands of dollars on graduate tuition though this accelerated business master's program.
Apply and Receive Admissions Benefits
Maryland Advantage can make it easier for applicants who have completed their undergraduate and/or graduate degree in the United States to transition into the business master's program by helping them save money on tuition, skip graduate entrance exams and get personalized career counseling before starting their program.
Acquire Valuable Skills
As an MS Supply Chain Management  student at Maryland Smith, your learning will be unique and interactive. We'll help you refine your problem-solving, communication and analytical skills and apply the methodologies top employers look for when recruiting talent.
Key Topics Explored:
Demand planning strategies
Forecasting and MRP
Global transportation management
Inventory management
Lean Six Sigma
Manufacturing quality control
Procurement analytics
Project management
Risk analytics
Supplier portfolio management
Analytics Tools You'll Use:
Blockchain
Bloomberg Supply Chain Risk Management
Llamasoft Network Design
Microsoft Project
Resilinc
SAS
SAP ERP Supply Chain Management
Learn from Expert Faculty
Your professors are savvy, well-connected leaders whose research has impacted the world of supply chain management. They will push you to take your skills to the next level and offer valuable guidance as you navigate your coursework and career.
President of the Air Transport Research Society.

Expert in air transport policy and logistics management.
Conducts compelling research on humanitarian operation strategies during natural disasters.

Expert in resource management, investment and policies for humanitarian relief efforts.
Editor of the Journal of Business Logistics.

Expert in logistics systems, inventory management and intermodal transportation.
Where Your Degree Can Take You
$75K
Median annual salary for logisticians in the United States.
48%
Manufacturing employers planning to hire MSSCM job candidates.
80%
Maryland Smith's MSSCM graduates who land a job within three months of graduating.
Sources: Maryland Smith's Office of Career Services, GMAC, Bureau of Labor Statistics
Picture Yourself in These Job Roles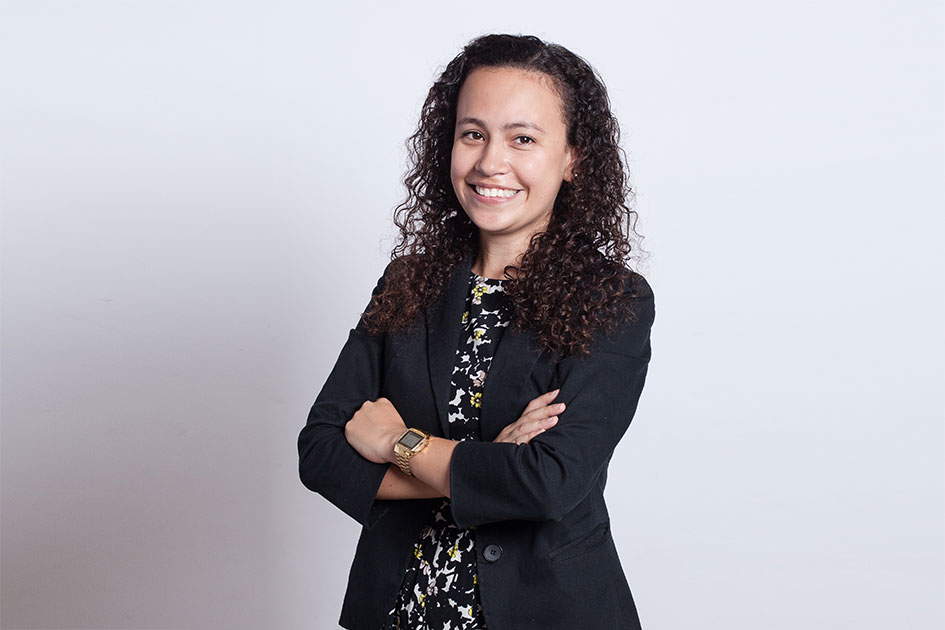 "My career coach helped me to gain the confidence to speak with recruiters and gain connections with people who had the job I wanted."
Laura Limas
MS Supply Chain Management '14
Program Manager, DHL Express
Businesses who have Hired our MS Supply Chain Management Grads