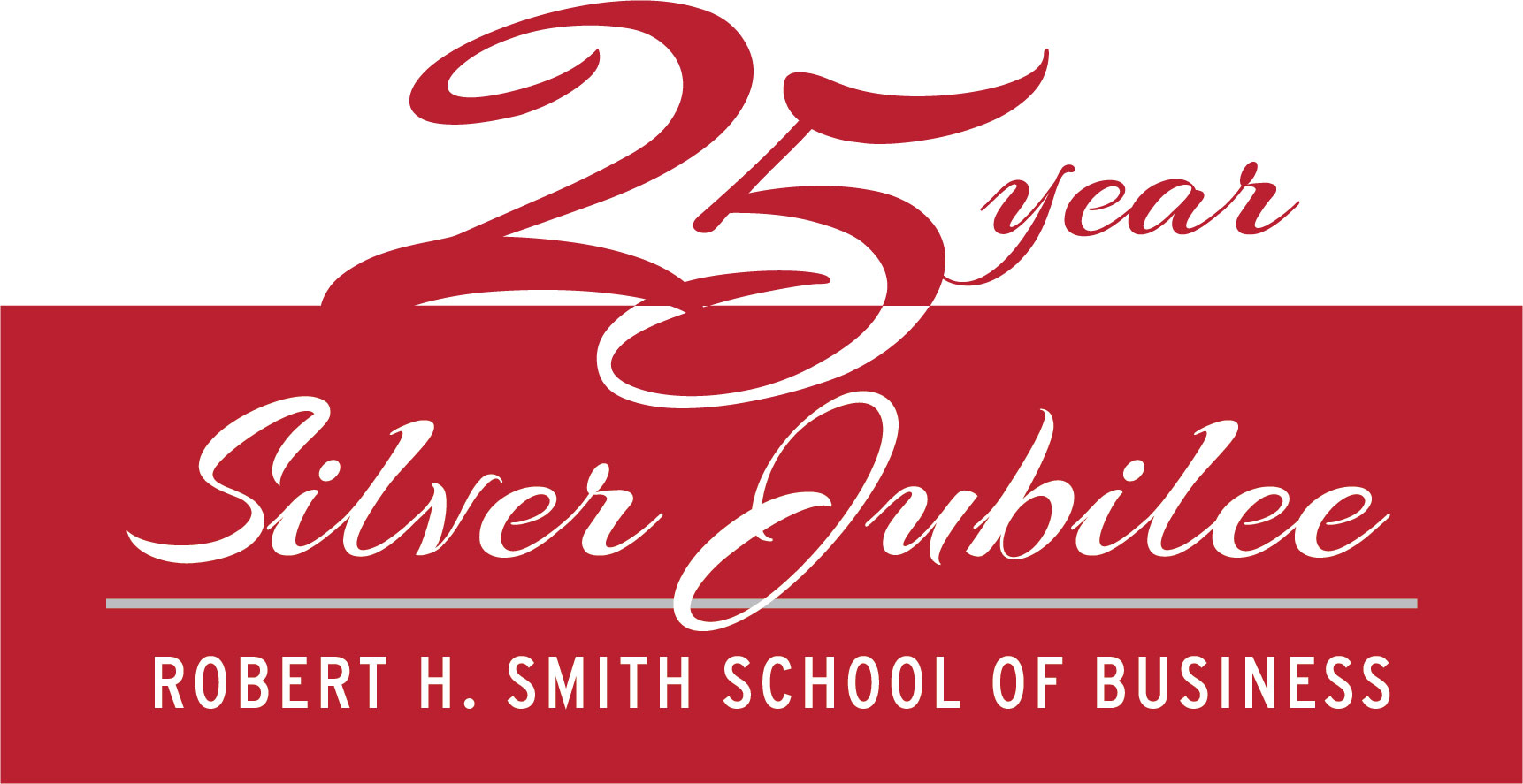 A Message From Dean Konana
Twenty-five years ago, Robert H. Smith '50 saw the potential in the University of Maryland's business school, and chose to invest in our future. Twenty-five years before that, the department of business administration first became a school of its own. What remarkable achievements have been made in just 50 short years!
Thousands of students have gone on to fulfilling careers in every industry imaginable. Our alumni have led Fortune 500 companies as CEOs and in the C-Suite. They have served in the government, in the military, and in nonprofit organizations. They have created new products and brands that went on to become household names, like Under Armour, SkinnyPop and Cvent.
The school is also an intellectual powerhouse. Our research informs policy decisions, creates improvements in healthcare, drives innovation, and challenges the status quo.
The next 25 years will be crucial as we reimagine learning in order to educate students to become the thought leaders of tomorrow. They will change the shape of the world and address its biggest challenges. Global friction, social inequities, the role of AI – as the world around us transforms in unprecedented ways, our students must be ready to create a better society for all.
Support the Dean's Strategic Initiatives
We invite you to make a philanthropic investment to support our students, faculty and programs. Learn more about Dean Konana's strategic priorities and ways your gift will further our mission to create knowledge, promote an inclusive learning environment that fosters intellectual discovery, and equip current and future leaders to assess complex problems and deliver innovative solutions. 
We are grateful for your help as we strive for greatness – for the next 25 years and beyond. 
Upgraded Facilities for Reimagined Learning
To embrace the future, we need to transform Van Munching Hall to facilitate collaborative, hands-on, active learning. Hybrid classrooms, innovative technology, and flexible spaces for all kinds of collaboration are essential. Big changes are underway!
Strengthen Research Impact
We will prioritize extraordinary research with reach outside of academic circles and into business, policy and society as a whole. To do this, we will further the impact and capabilities of our research centers of excellence, making the Smith name and legacy synonymous with impact.
New Endowed Chairs & Professorships
Critical to attract the very best faculty, endowed chairs and professorships build the reputation and rank of the school through enhancement of the research enterprise and student experience. We will increase the number of these endowed chairs and professorships to keep bringing the very best to Smith.
Grow Scholarship Funding for Students
As a land-grant public institution, we have a responsibility to ensure that bright students from all backgrounds have the opportunity to study with us. Imagine a debt-free student education at the state's flagship institution and the doors it opens for social mobility and establishing a successful life and career as a young adult. This will transform lives, with a ripple effect that goes through the years. We want to offer 4-year scholarships rather than 1 or 2-year awards as we do today to make that dream a reality.
Celebrating Robert H. Smith (1928-2009)
It is your privilege as a human being to identify with causes beyond yourself, to contribute to your community, and make a difference to the world around you.
Robert H. Smith, '50
Developer & Philanthropist
Bob Smith's significant contributions to the University of Maryland, and to the business school in particular, have led our growth and enabled the school to make a lasting impact on students and academic research endeavors.
Our Community
Our Academic Portfolio
8 Undergraduate Majors
14 Master's Programs
1 Graduate Certificate
PhD & DBA 
Executive Education Open Enrollment and Custom Programs
#11
Undergraduate (Public)
U.S. News & World Report 2024
#16
EMBA (U.S.)
Financial Times, 2023
#13
Online MBA
Fortune, 2023
#16
Business Analytics Program
QS, 2023
#21
Flex MBA
U.S. News & World Report, 2024
Our Impact
Smith faculty produce research and insights that influence policy, inform business decisions, and impart knowledge to future generations of professionals. Learn more about some of the faculty addressing the grand challenges of our time through their research.
Celebrating 25 Years
In this Silver Jubilee edition of Smith Business magazine, we celebrate the history of the school that became the Robert H. Smith School of Business, and reflect on the impact of Mr. Smith's transformational gift.
Fostering Fearless Founders
The Smith School has long celebrated and cultivated an entrepreneurial spirit that thrives in so many of our students and alumni. In fact, 724 alumni are founders of their own companies and ventures. From founders whose brands have become household names to entrepreneurs who got their first big boost winning the Dingman Center for Entrepreneurship's annual pitch competition, these innovators are disrupting whole industries and taking on grand challenges with real solutions.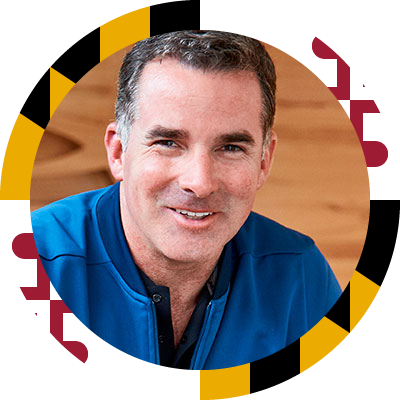 Kevin Plank '96
Under Armour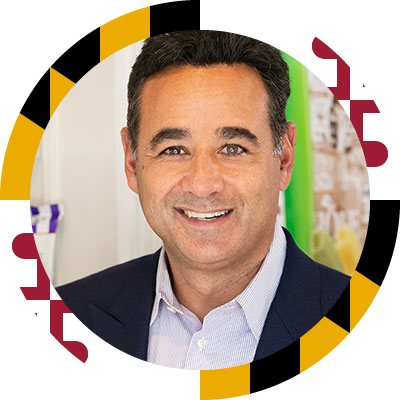 Jason Cohen '96
Sensible Portions
David C. Quattrone, MBA '05
Cvent Inc.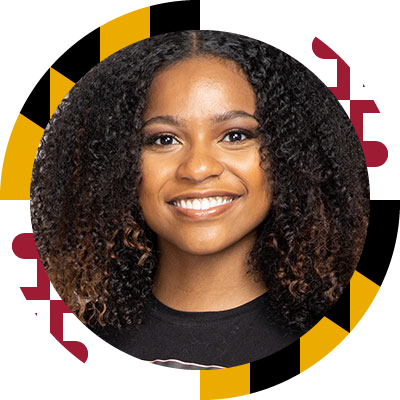 Jasmine Snead '18, MBA/MPP '21
Aurora
Dominic Crapuchettes, MBA '04
North Star Games
Ali von Paris '12
Route One Apparel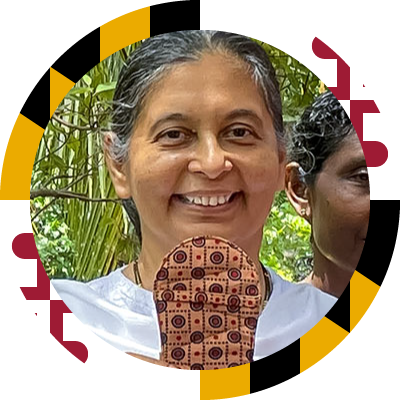 Anju Bist, MBA '98
Saukhyam Reusable Pads
Margo Thomas, MS '90
Women's Economic Imperative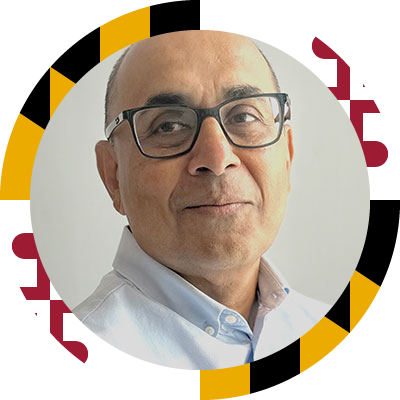 Anindya Datta, MS '91, PhD '94
Mobilewalla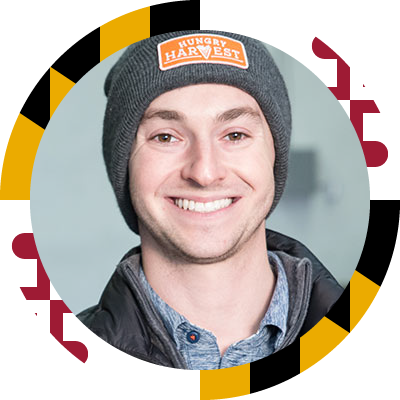 Evan Lutz '14
Hungry Harvest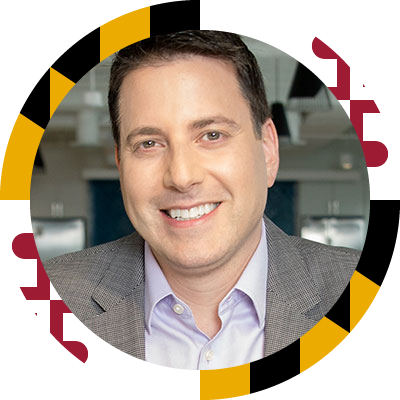 Roy Schwartz '98, MBA '01
Axios
Advice from Entrepreneurs
Bet on yourself.
"Be relentless with your dreams. You and you alone know what you're capable of doing. Don't let the self-doubt creep in or the noise of the naysayers distract you."
—Kevin Plank
Stay present and focused.
"Find opportunities you gravitate to because you're passionate about them, not just because they offer a pathway to making a lot of money."
—Ali von Paris
It's OK to fail.
"You might not succeed at everything you try, and that's OK. You only fail if you don't learn a way to do things better the next time."
—Jason Cohen
Don't settle.
When you're trying to grow, understanding your value is critical. Stand in your power, but do it with humility. That's something that's influenced a lot of my career decisions."
—Margo Thomas