More than 300 alumni and friends gathered for the Smith School Silver Jubilee Grand Gala on Friday, Oct. 27, to celebrate the legacy of Robert H. Smith '50, whose investment 25 years ago changed the school's name and its course. 
Reflecting on the impact of the transformative gift, Dean Prabhudev Konana spoke about Mr. Smith's legacy, "his foresight, his big ideas and his laser focus on excellence."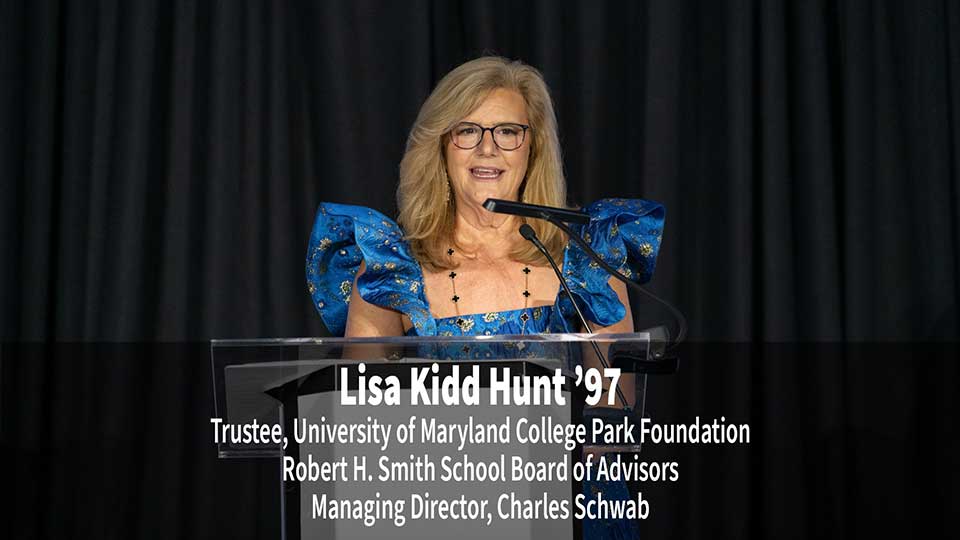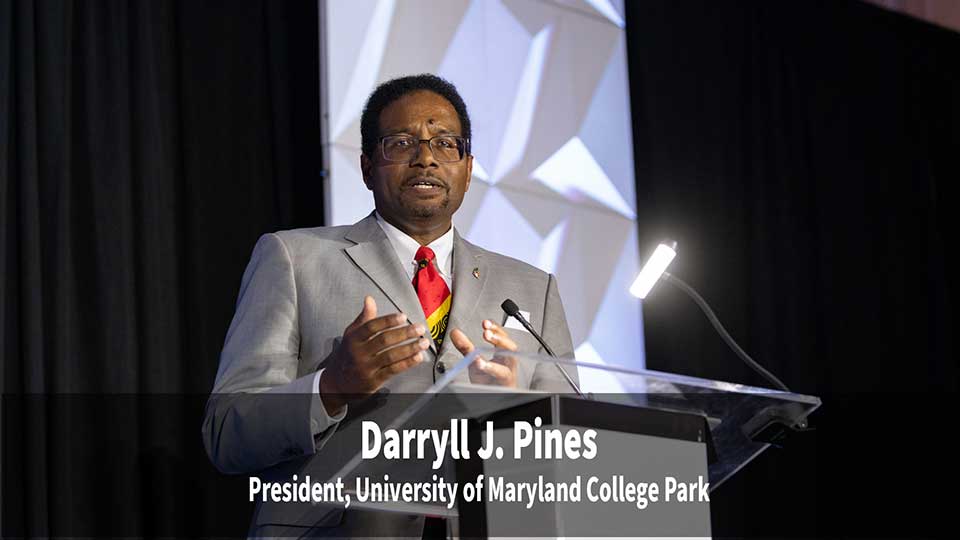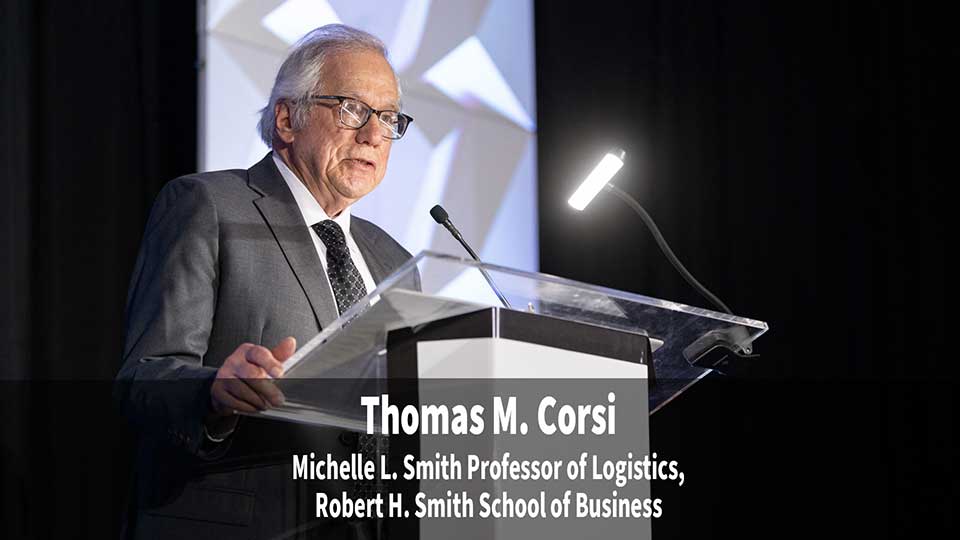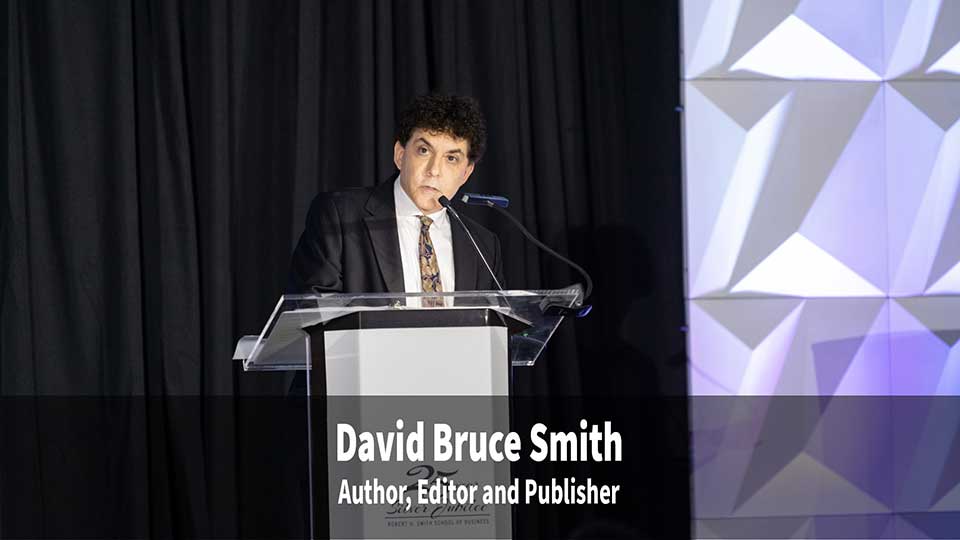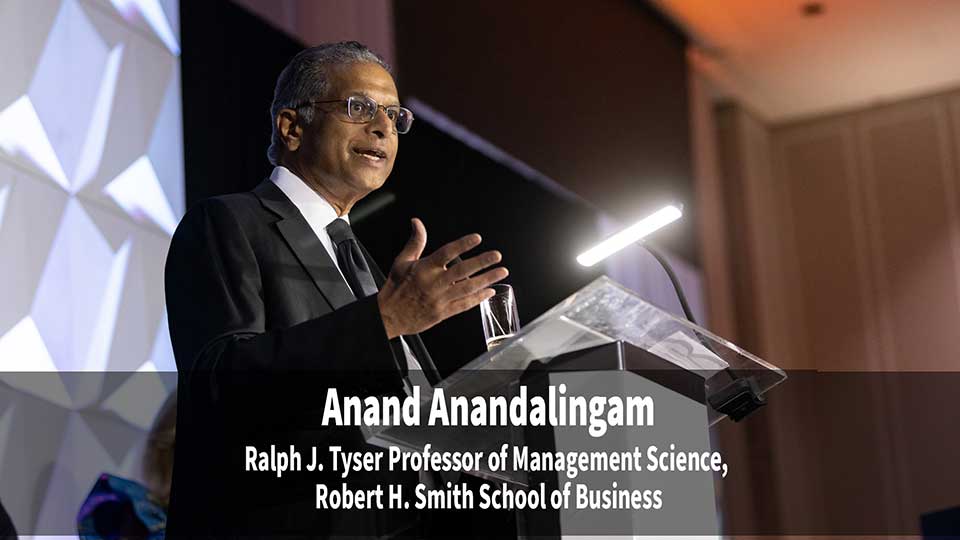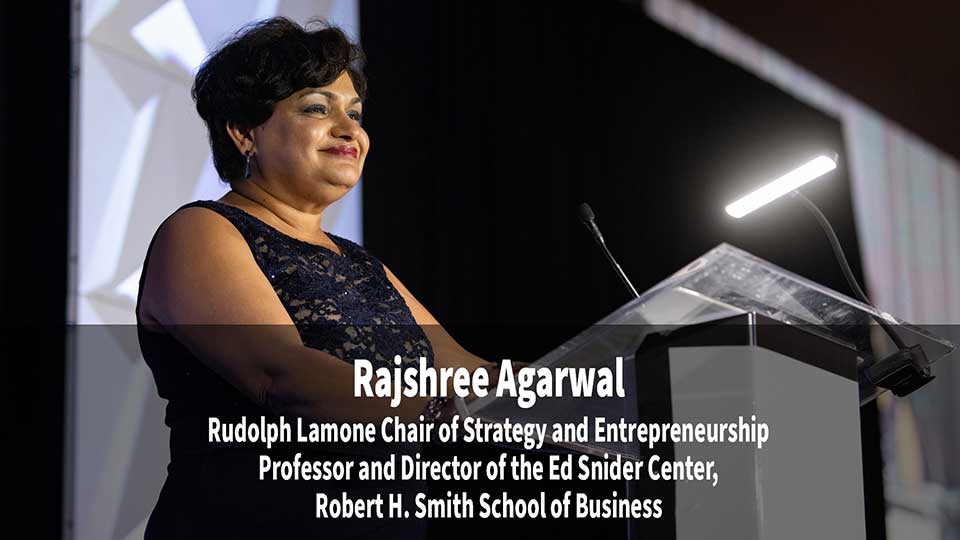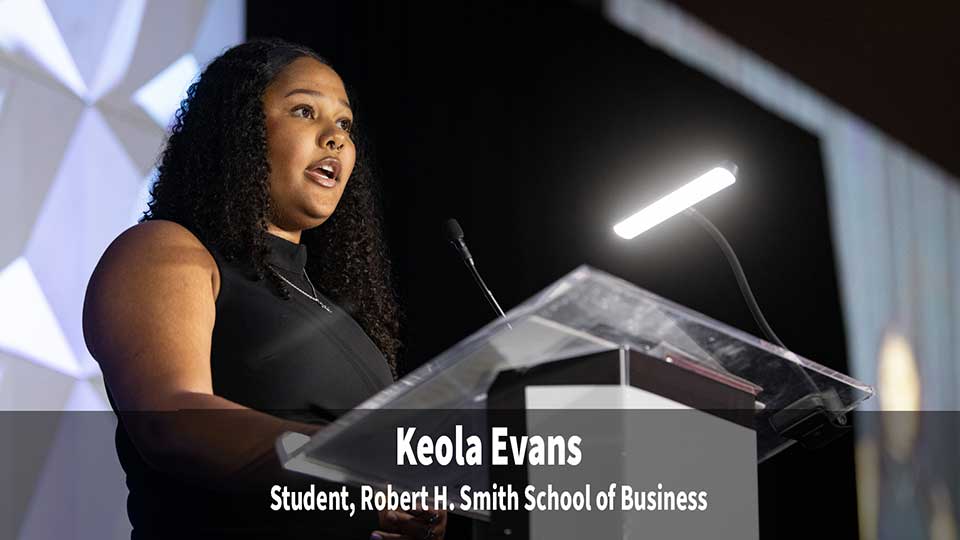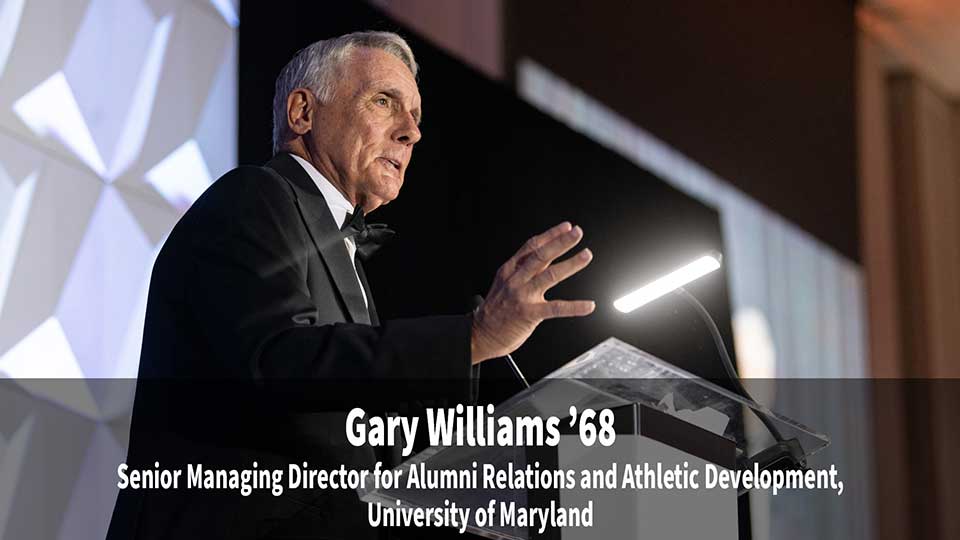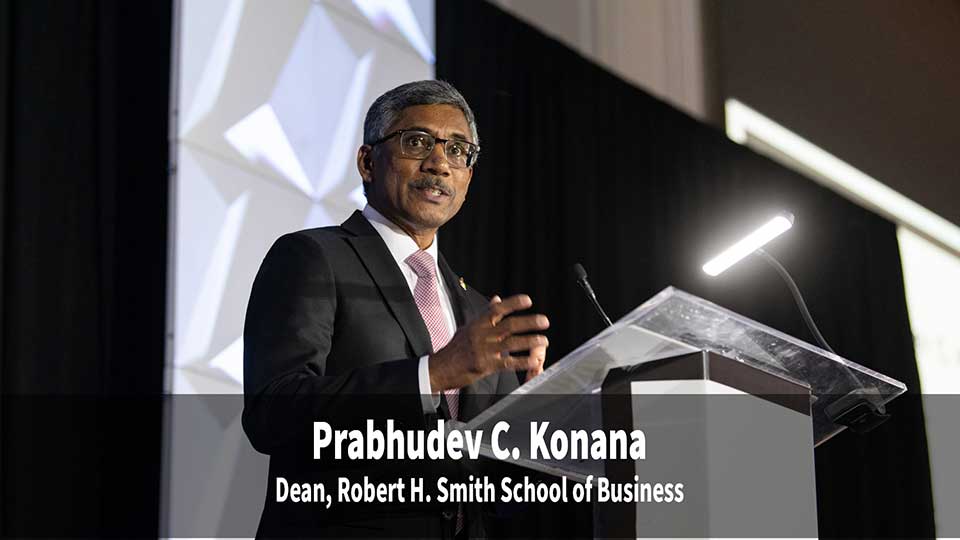 University of Maryland President Darryll J. Pines extended his gratitude to the entire Smith family and their generosity, which not only transformed the business school, but "our entire university."
"Mr. Smith was truly an exceptional alum whose principals and commitment to excellence live on every day through our education, research and community services," said Pines.
Members of Smith's family were in attendance, including his son David Bruce Smith, who spoke about his father's work ethic, working "all of his life. When he had to and when he didn't." 
The night included recognition of former and current faculty who have played a key role in shaping the Smith School over the last 25 years to what it is today. Rajshree Agarwal, the Rudolph Lamone Chair of Strategy and Entrepreneurship and director of the Ed Snider Center for Enterprise and Markets, highlighted this commitment to excellence through the mission of training students how to think "even more than what to think."
Gary Williams '68, former head coach of UMD's men's basketball team and current senior managing director for alumni relations and athletic development, spoke about the difficulty of maintaining excellence once you have reached the top. He encouraged everyone in attendance to support this mission because "Maryland is one of the top public schools in the country" and "we have to keep that going." He expressed his confidence in Konana, who he crowned the "head coach of the business school," possessing what's necessary to "make us so successful in the years to come."
Throughout the program, guests were treated to videos showcasing the rich history of the Smith School as well as its plans for the future, looking forward to the next 25 years. 
Current students and alumni, including master of ceremonies Lisa Kidd Hunt '97, trustee, University of Maryland College Park Foundation, member of the Robert H. Smith School Board of Advisors and managing director at Charles Schwab, praised the Smith School for how it prepares students to be leaders in the business world. The evening highlighted all that the Smith School has become over the last 25 years and the bright future ahead.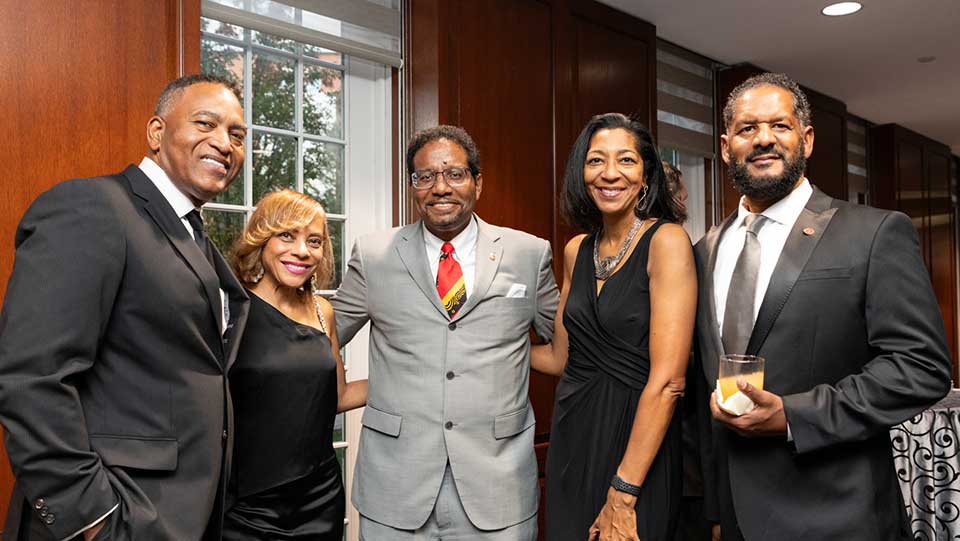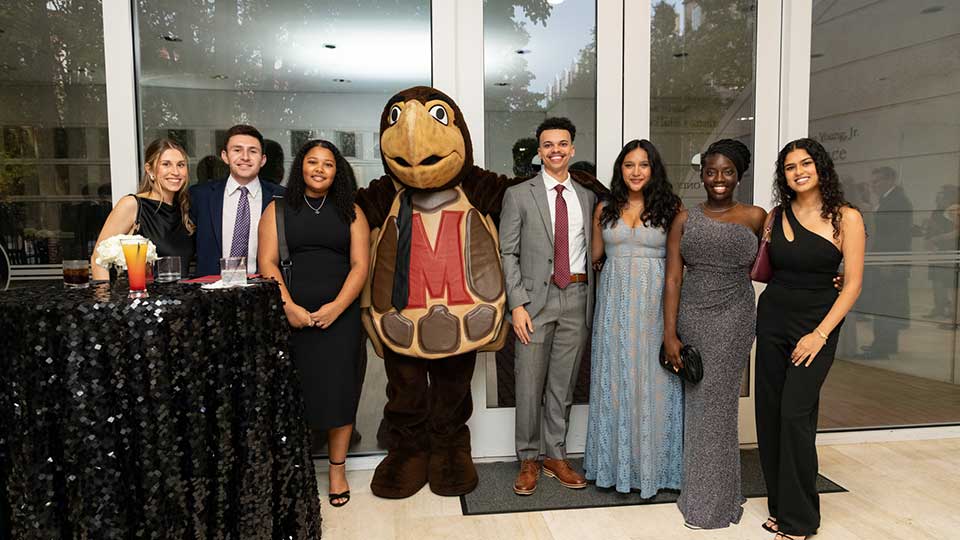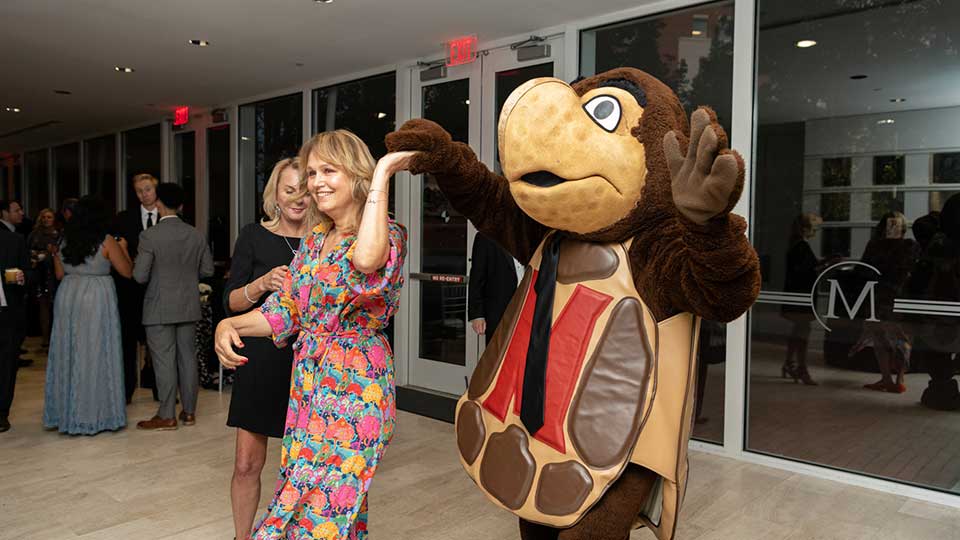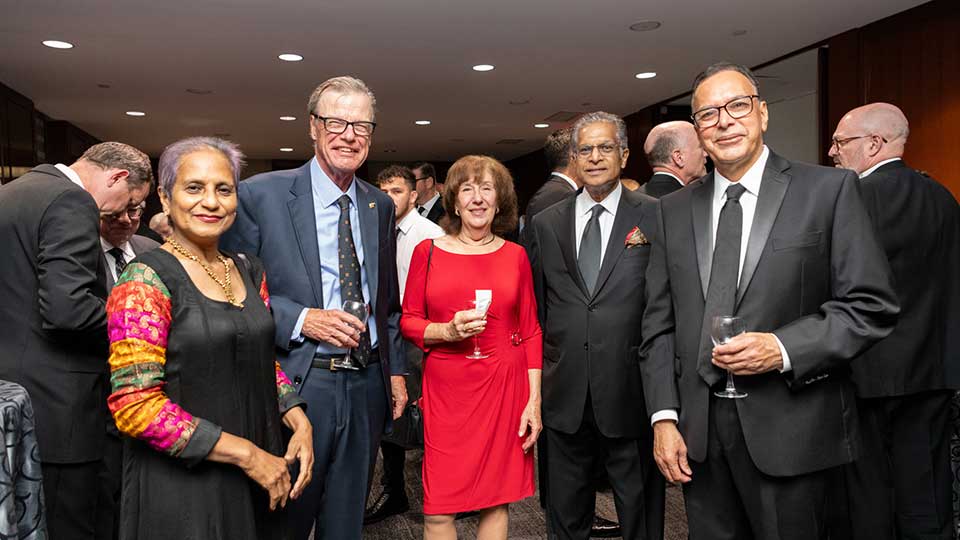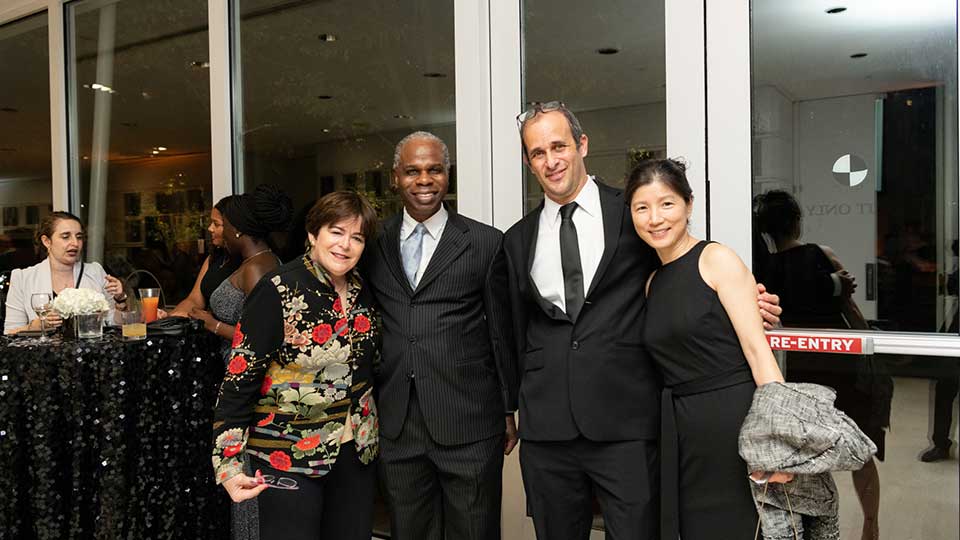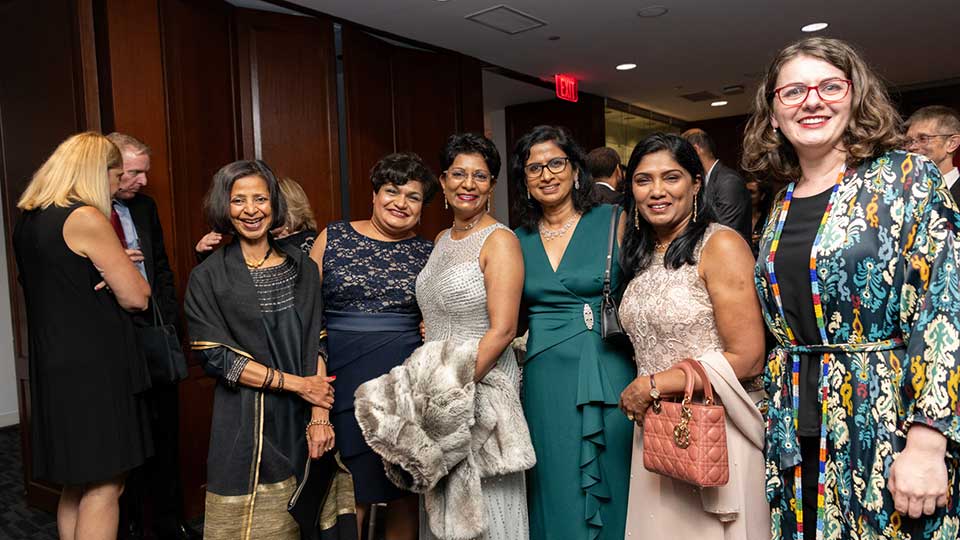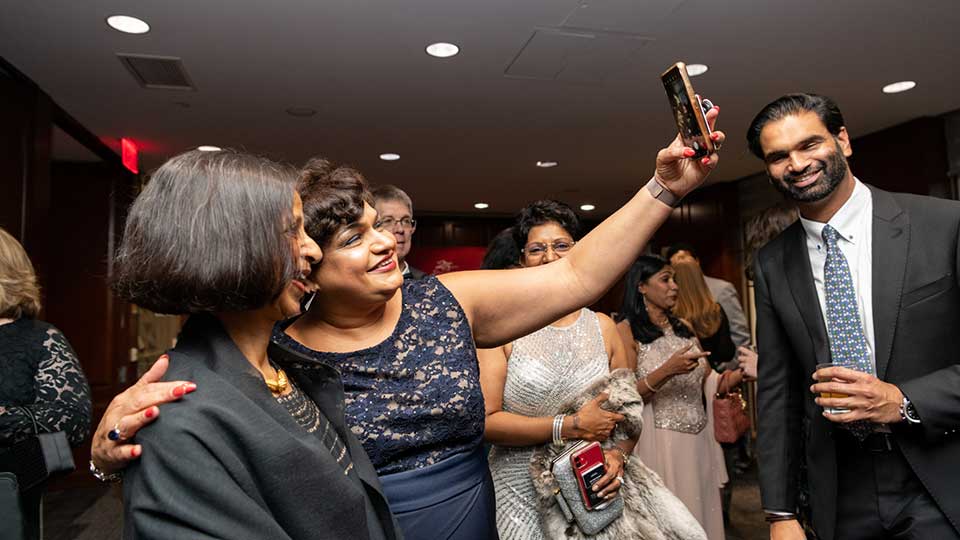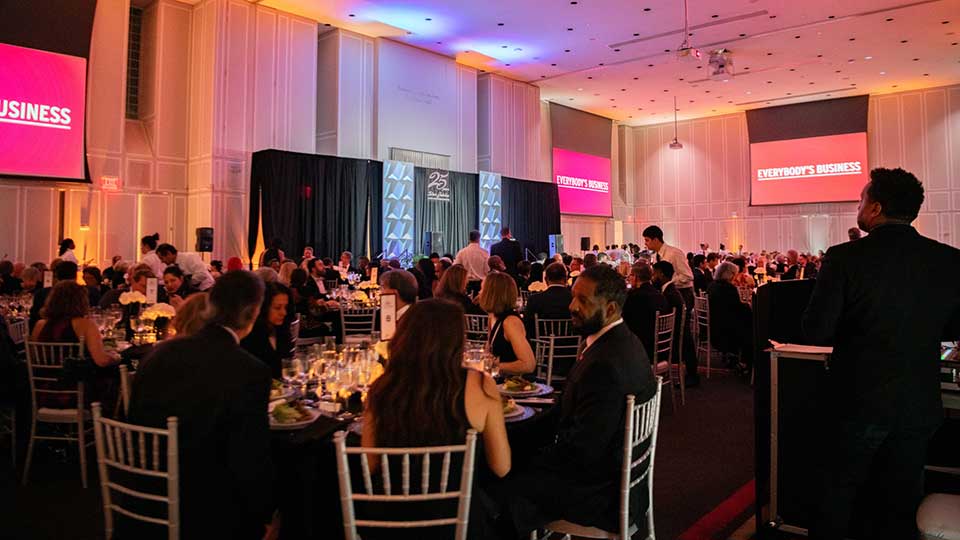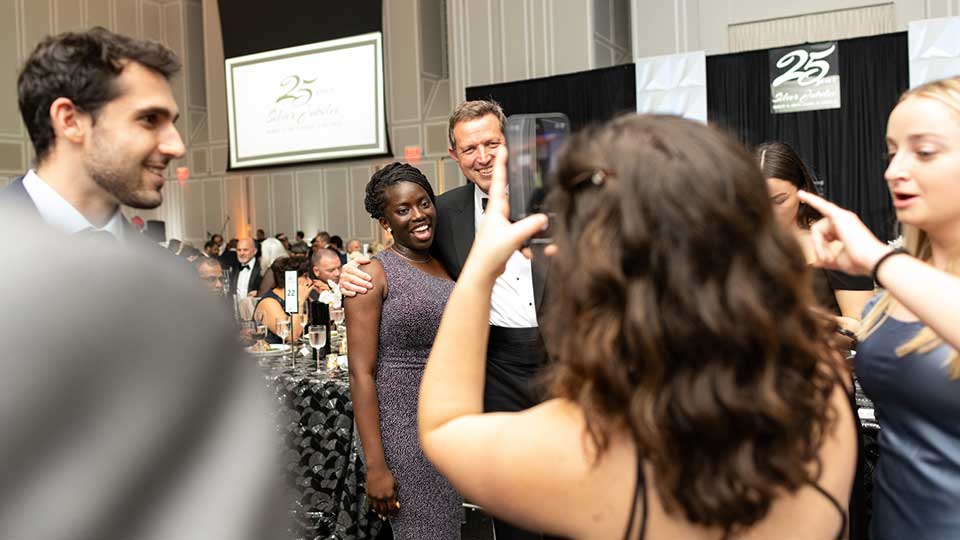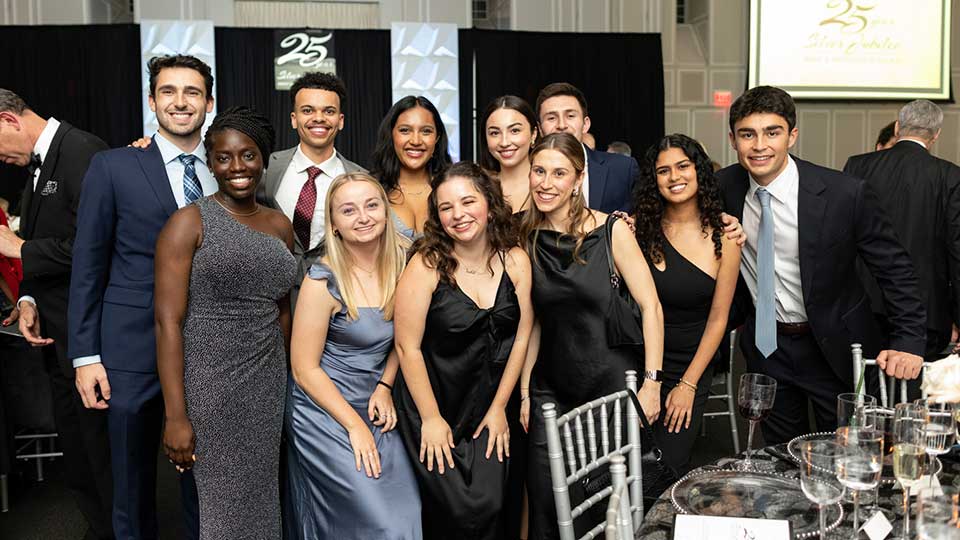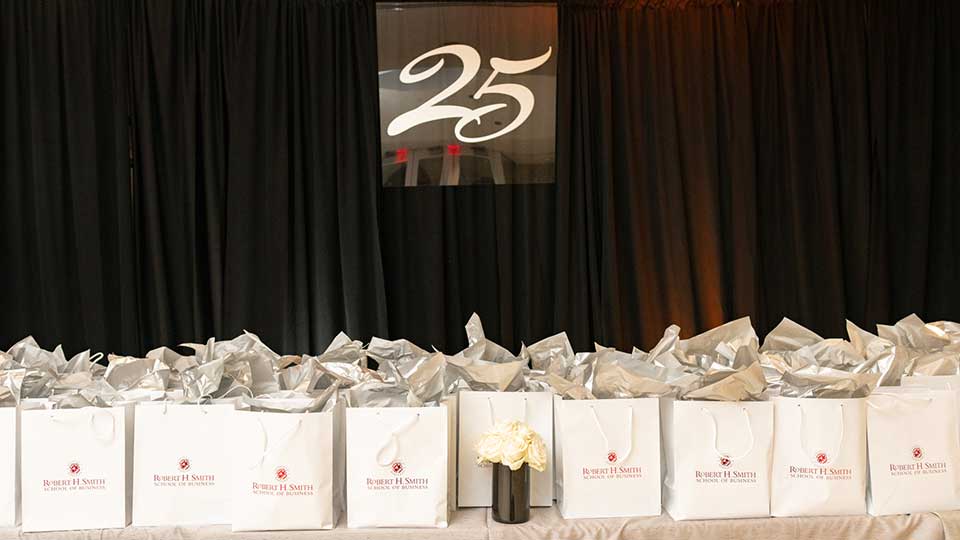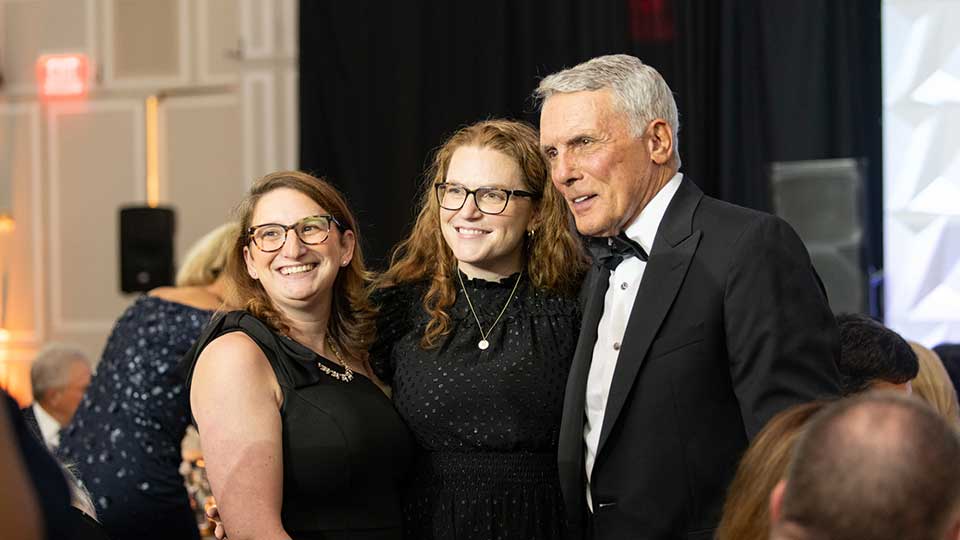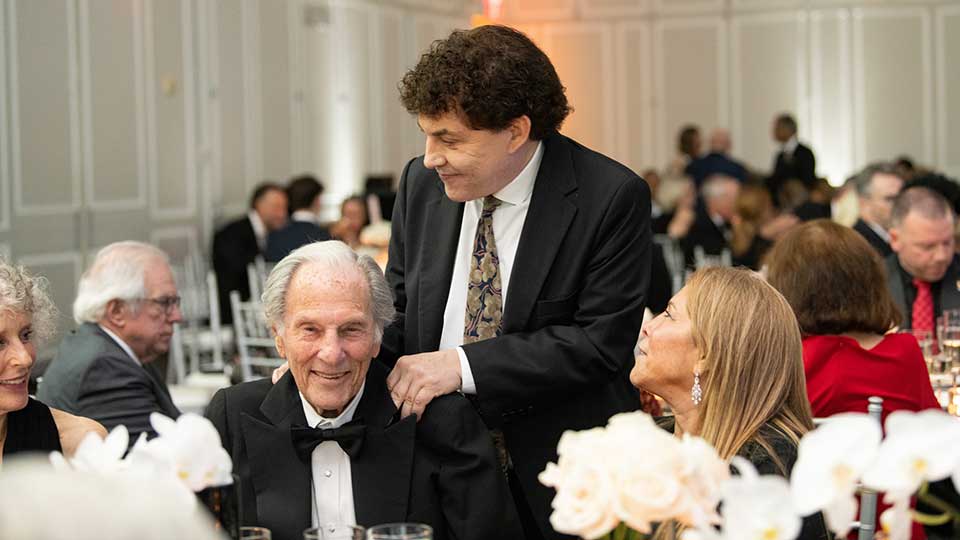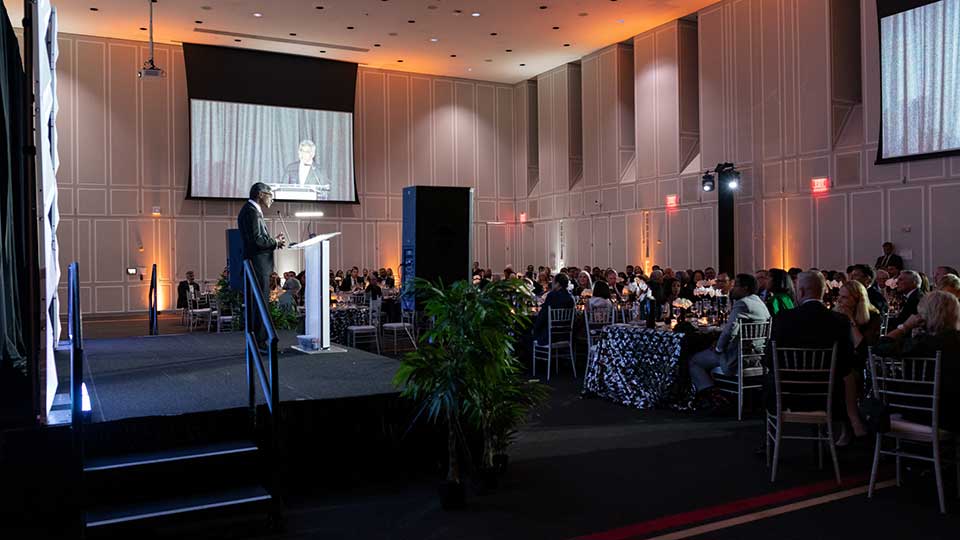 Media Contact
Greg Muraski
Media Relations Manager
301-405-5283  
301-892-0973 Mobile
gmuraski@umd.edu 
About the University of Maryland's Robert H. Smith School of Business
The Robert H. Smith School of Business is an internationally recognized leader in management education and research. One of 12 colleges and schools at the University of Maryland, College Park, the Smith School offers undergraduate, full-time and flex MBA, executive MBA, online MBA, business master's, PhD and executive education programs, as well as outreach services to the corporate community. The school offers its degree, custom and certification programs in learning locations in North America and Asia.