Earning a Smith degree spans generations in individual families. Alumni share stories with younger family members about their experiences at the school and subsequently, those relatives often end up attending Smith themselves. Though it's not just the stories that influence them. It's time spent at events like Smith Day, Maryland Day and Maryland homecoming games. Most importantly, the relatives of Smith alumni are impacted by a desire for the same top-notch education, superior job placements and sense of pride and community that lead their relatives up the ladder of success.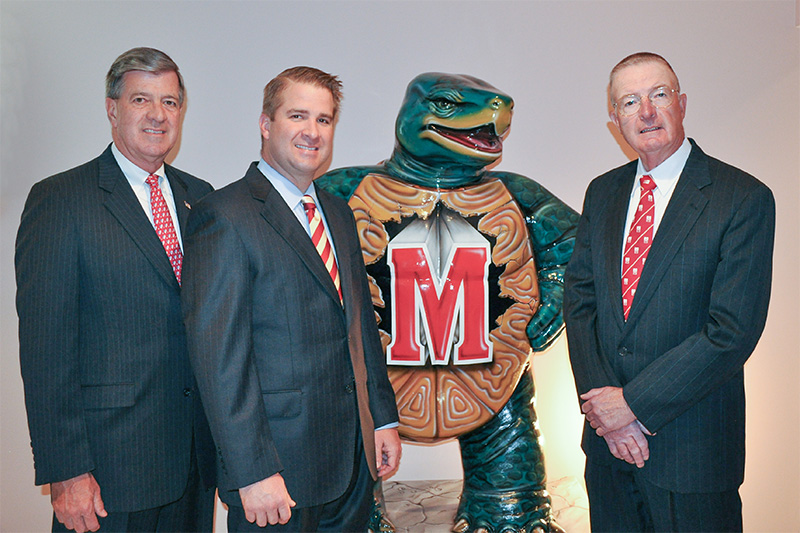 The Bedingfields are a prime example of that. James "Jim" Bedingfield '66, MBA '68, DBA '72, holds three of the five Smith degrees earned by him, his brother and his nephew. All three men have degrees in accounting.
Jim would serve as Chair of Accounting at his alma mater for over a decade. He's now a professor emeritus at the Smith School. His brother Robert "Bob" Bedingfield '70, became one of Ernst & Young's most senior international coordinating partners. Bob's son, Kenneth "Ken" Bedingfield '94, is CEO of Epirus. He was formerly CFO of Northrop Grumman and a partner at KPMG.
"I was inspired to apply to and attend Smith because of the legacy of my father and my uncle, but not just at the time of applying to the school," says Ken. "I think it was ingrained in me over the years through the exposure to Smith, the school spirit at the University of Maryland, and the opportunities that can create."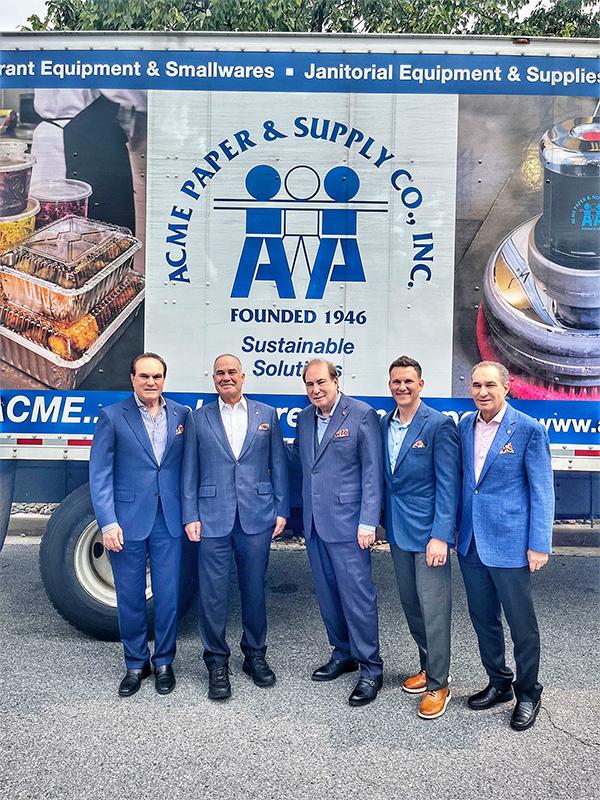 Ronald "Ron" Attman '68, co-CEO of Acme Paper and Supply Company, was the first of his brothers to graduate from Smith. He and David Attman '72, president of the company, majored in business administration. Steven "Steve" Attman '78, co-CEO and Gary Attman '76, earned accounting degrees. Gary is CEO of Attman Properties and CEO, president and co-founder of FutureCare Health and Management Corporation.
The family legacy of attending Smith was carried forward by Ron's son, Scott Attman '99, who graduated with a marketing degree. He too joined the family business and is now a vice president at Acme. Ron says, "the legacy continues because of the extremely positive experience each of us had at Maryland."
Some of the Attmans met their wives while attending the university or were introduced to them by friends they made at UMD.
George Bradford '97 and his wife Kristie Curameng Bradford, MBA '05 are one of 1,042 Smith alumni couples. They met when they were both undergrads at UMD – George majoring in finance and Kristie studying political science and Japanese before earning her Smith MBA. George was one of the highest-ranked African American golfers in the world – second only to Tiger Woods from 2007-2010. He's currently resident director and vice president at Merrill Lynch Wealth Management. Kristie is an IBM executive.
The couple's familial connection to Smith doesn't end with them. George's uncle, William Bradford, is a former associate dean of academic affairs and chair of the finance department. He later became the first African American dean of the University of Washington's Foster School of Business. The Smith School's William D. Bradford Awards Banquet is named for him.
George says being part of a legacy family means, "we are forever connected to a shared experience at Smith. The family success brings a sense of pride and belonging, but also the responsibility of continuity. We're already planting the seeds with our two daughters." Kristie agrees adding, "our children see our love for UMD and Smith and I hope it inspires them in their life pursuits and relationships."
Media Contact
Greg Muraski
Media Relations Manager
301-405-5283  
301-892-0973 Mobile
gmuraski@umd.edu 
About the University of Maryland's Robert H. Smith School of Business
The Robert H. Smith School of Business is an internationally recognized leader in management education and research. One of 12 colleges and schools at the University of Maryland, College Park, the Smith School offers undergraduate, full-time and flex MBA, executive MBA, online MBA, business master's, PhD and executive education programs, as well as outreach services to the corporate community. The school offers its degree, custom and certification programs in learning locations in North America and Asia.