Dean's Student Advisory Council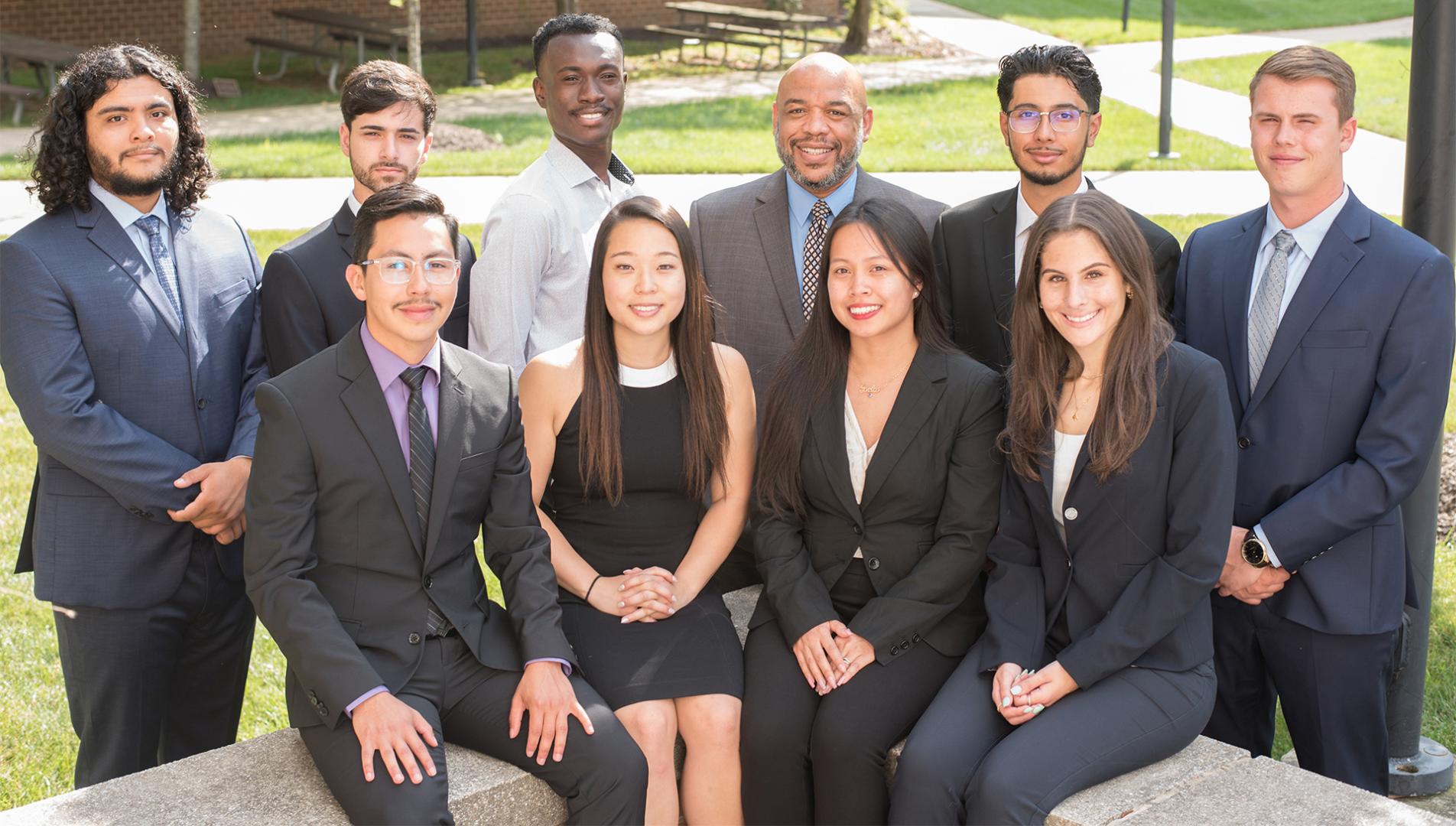 The Dean's Student Advisory Council (DSAC) serves as the voice of Smith to help ensure that there is a constant enhancement of programs, classes, and procedures so that Smith continues to grow into a truly world-class program so recognized by our peers and top companies. DSAC is comprised of undergraduate students who continually meet with Smith faculty, advisory boards, students, and leaders to elicit ideas and to facilitate the implementation of meaningful, productive changes. All students who have taken on the role of being a DSAC member have done so, not for notoriety, but because of their commitment to work behind the scenes to do their part to ensure that Smith is as great as they know it can be!
Smith's undergraduate administration enables DSAC members' growth and development, both as individual business students and as a group through our work experimenting with, and implementing, new projects and procedures within the Smith School of Business. Every decision which we make has been strategically calculated, deliberated, and thereafter implemented only after in-depth presentations and meetings with upper-level faculty and administrators. I have had the pleasure to serve on the Dean's Student Advisory Council with the best and brightest minds that the Robert H. Smith School has to offer. Never did I think when I came to our business school, that I would have had such an opportunity, as I have had on DSAC, to develop my leadership, mentoring, and team skills or to have been such an integral part in the selection, development and implementation of new events, protocols, and programs in our business school.
We are proud to say that since DSAC's inception in the fall of 2012, student leaders under the guidance of the administration, specifically Dean Mullins, have implemented various new programs which have focused on academic, admissions, engagement, and community aspects of the life before, during, and after the students' undergraduate experiences at the Smith School. The numerous changes facilitated by DSAC, coupled with the strategic mission and continued devotion by the undergraduate team are helping to make our students the very best, which in turn propels our Smith School of Business into becoming one of the best institutions of its kind in the world!
Current Council Members
Phrank Aidoo
Bryan Argueta
Anna Cho
Daniel Cruz
Paola Culling
Daniel Kaviani
Juliette Khoury
Moises Reyes
Dillon Riggin
Fall 2022 Events
AlumNight
November 2, 6:30 to 8:30 p.m.
Shady Grove campus
2021-22
Cinthia Martinez Lopez 
Jenifer Nayely Ramirez-Tabraj
Hanna Munoz
2020-21
Oscar Quispe
Danny Rivas
Kevin Galdamez
Jasmin Cervantes
Ed-love Aidoo
2019-20
Karah Claver
Nicholas Larson
Karla Villacis
Edwin Benitez
2018-19
Meir Punzalan
Stephania Valencia
Tiago Alves
Keity Barrios-Beltran
2017-18
Ashton Trevino
Audrey Awasom
Jaclyn Connell
Audrey Huwae
Ernie Gomez
Nicole Cheng
Yiannis Hristopoulos
2016-17
Ashlea Hiltner
Dewan Kazmi
Dulguun Batamgalan
Erick Schrock
Kelly Carter
Mohammad Gir
Nicole Cheng
Ronald Togas