Dean's Student Advisory Council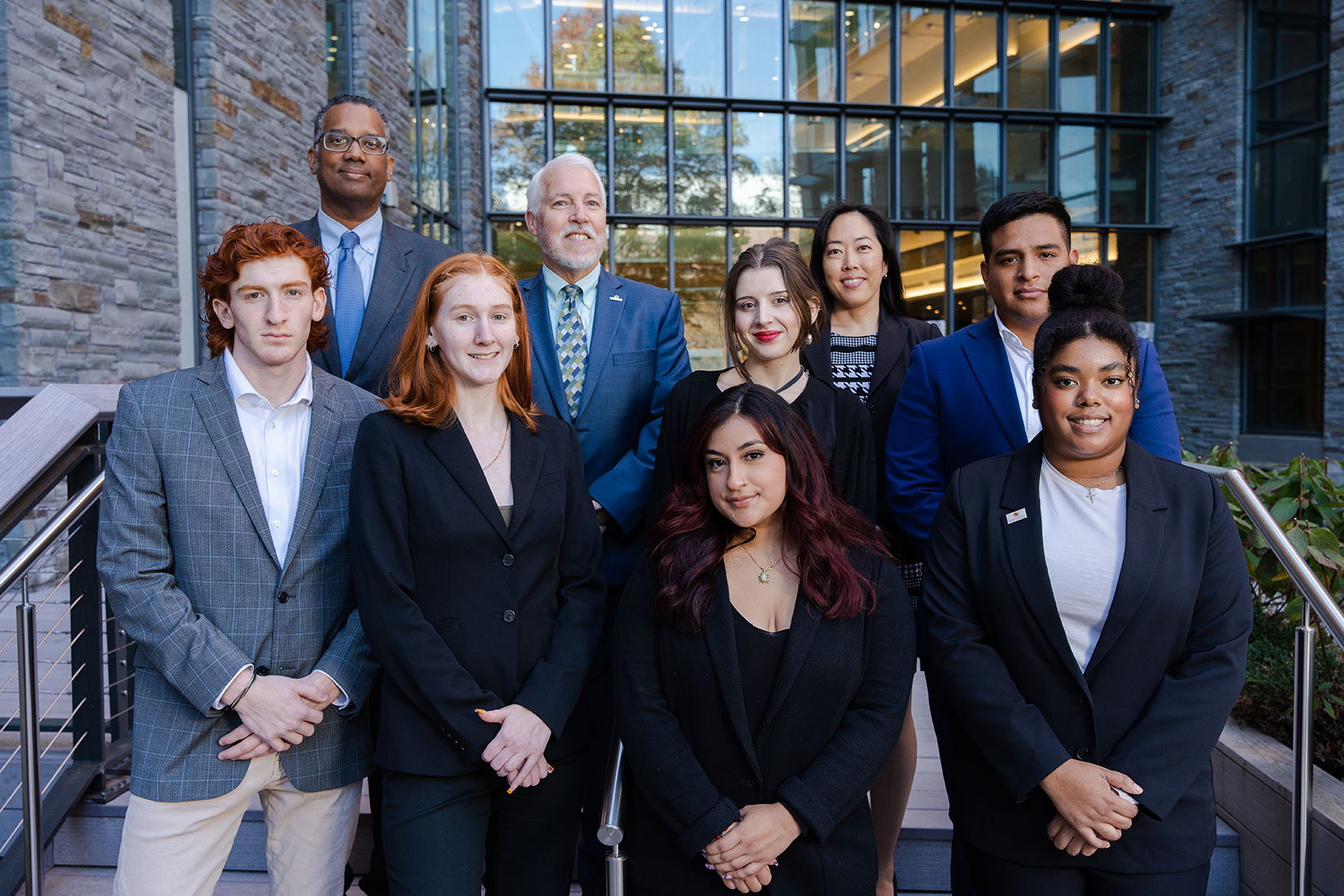 Impetus
The bold experiment which gave birth to America was founded on the bedrock principle of representative government. At Shady Grove, the Dean's Student Advisory Council (DSAC) embodies this essential role by serving as the voice of the student body. 
Impact
DSAC remains integral to the smooth operation of club activities, student-led events, and campus workshops. Thanks in part to its efforts, the Smith School holds a coveted spot on the 2024 U.S. News & World Report Rankings – 11th best public business school in the nation.
Imprint
On a continual basis, DSAC meets with faculty, alumni, and corporate interest to hone the Shady Grove experience. Acting on behalf of others, student officers assume the role of public servants, not for notoriety, but to ensure that the Smith School achieves excellence.
Improvisation
By design, the members of DSAC are granted ample opportunities to lead. Innovation and real-time experimentation are encouraged through the implementation of new projects and school-wide initiatives. Every proposal is then presented and vetted by Smith administrators.  
Impartment
Since its inception, DSAC has forged new insights in terms of academics, engagement, and community at Shady Grove. The guidance provided by this indispensable organization has enabled students to thrive while on campus and in subsequent life.
Current Council Members
Ashlynn Battle
Andrew Campbell
Rorie Elinoir Campbell
Raquel Coreas
Taylor Gerrety
Christian Orihuela
USG Administrators 
Hank Boyd, Assistant Dean for Civic Engagement
Luke Glasgow, Director, Smith Undergraduate Programs at Shady Grove
Aki Noguchi Giron, Assistant Director, Smith Undergraduate Programs at Shady Grove
2022-23
Phrank Aidoo
Bryan Argueta
Anna Cho
Daniel Cruz
Paola Culling
Daniel Kaviani
Juliette Khoury
Moises Reyes
Dillon Riggin
2021-22
Cinthia Martinez Lopez 
Jenifer Nayely Ramirez-Tabraj
Hanna Munoz
2020-21
Oscar Quispe
Danny Rivas
Kevin Galdamez
Jasmin Cervantes
Ed-love Aidoo
2019-20
Karah Claver
Nicholas Larson
Karla Villacis
Edwin Benitez
2018-19
Meir Punzalan
Stephania Valencia
Tiago Alves
Keity Barrios-Beltran
2017-18
Ashton Trevino
Audrey Awasom
Jaclyn Connell
Audrey Huwae
Ernie Gomez
Nicole Cheng
Yiannis Hristopoulos
2016-17
Ashlea Hiltner
Dewan Kazmi
Dulguun Batamgalan
Erick Schrock
Kelly Carter
Mohammad Gir
Nicole Cheng
Ronald Togas