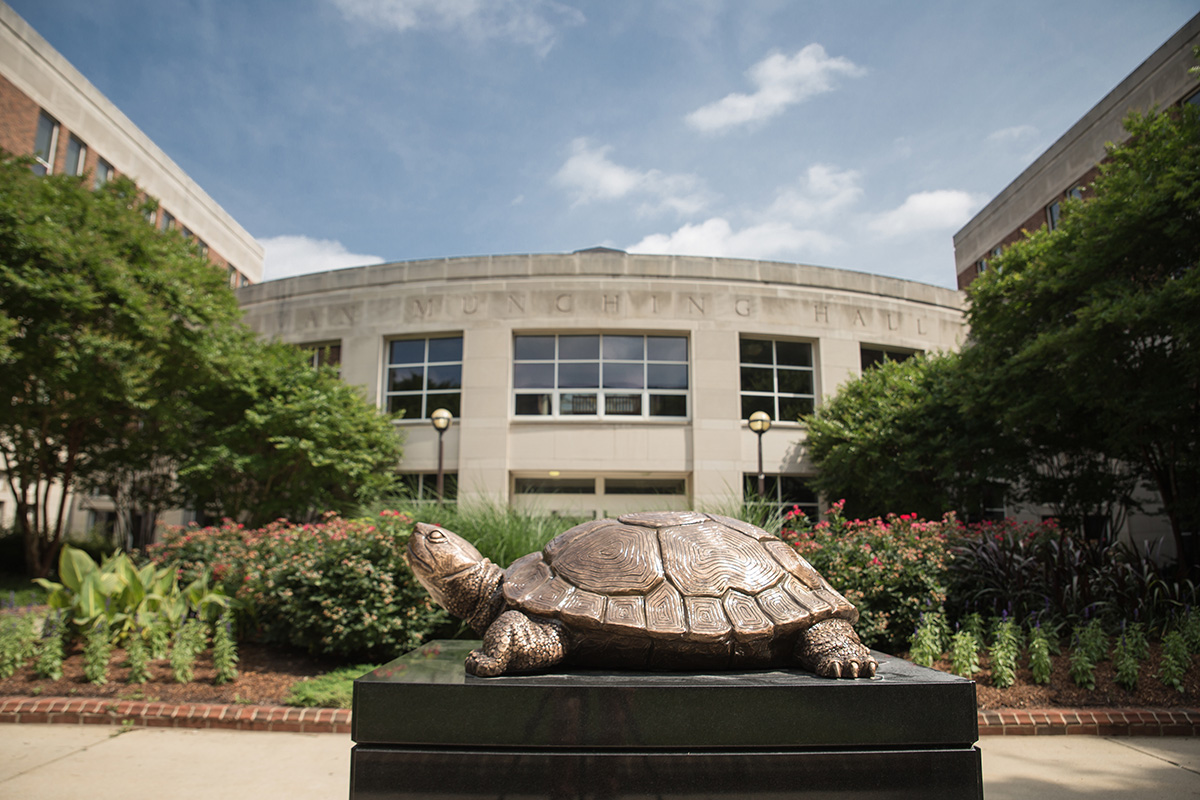 ​​The Smith School is celebrating the 25th year of our naming by launching a Hall of Fame to honor alumni and dedicated champions who embody excellence achieved through inspired business education. The Hall of Fame committee, composed of faculty, alumni and Smith leadership, wants your nominations for our inaugural cohort. 
Hall of Fame honorees should be individuals who:
Embody excellence achieved through inspired business education 
Have a well-established record of outstanding professional achievements in the business community
Significantly and positively affected society, through business, public service, philanthropy, civic engagement, innovation and entrepreneurship, and/or creating societal value
Exemplify the values of the Robert H. Smith School of Business 
Have a record of engagement with the Robert H. Smith School of Business
Are alumni of the business school at the University of Maryland, currently known as the Robert H. Smith School of Business; or are exceptional, long-standing champions of the Robert H. Smith School of Business and/or the University of Maryland
Those selected from the nominations will become part of the new Hall of Fame, to be situated outside the Frank Auditorium in Van Munching Hall.
To nominate an individual, please use the form on this page. 
You may also email SmithHallofFame@umd.edu with any questions. A committee member will reach out to you regarding your nomination within one week.
Nominators may be contacted for up to three years to invite them to re-nominate anyone nominated but not selected in the previous cycle. 
2023 Hall of Fame Inductees
The Smith School honored 19 inductees at the unveiling of its Hall of Fame and showed appreciation to members of the Dean's Circle during the inaugural Dean's Honors event on Thursday, April 27.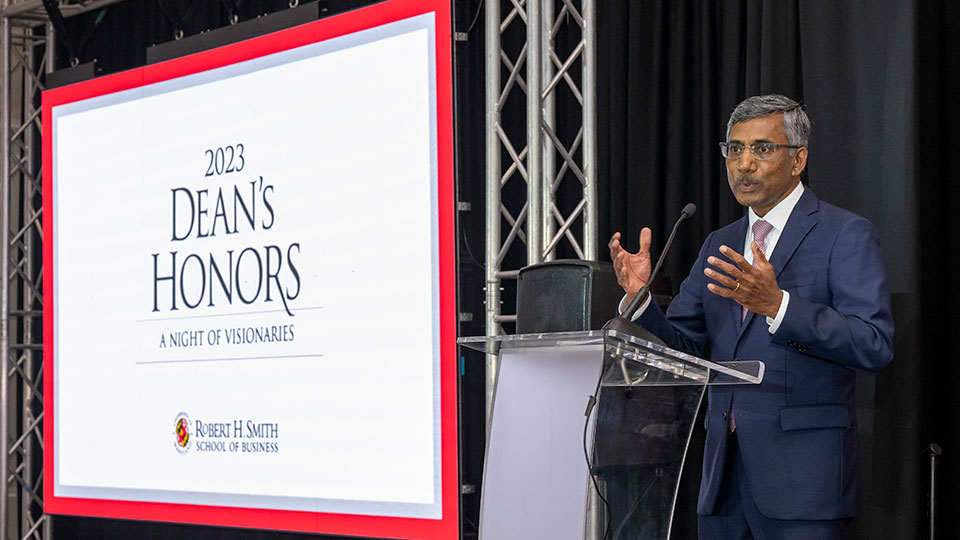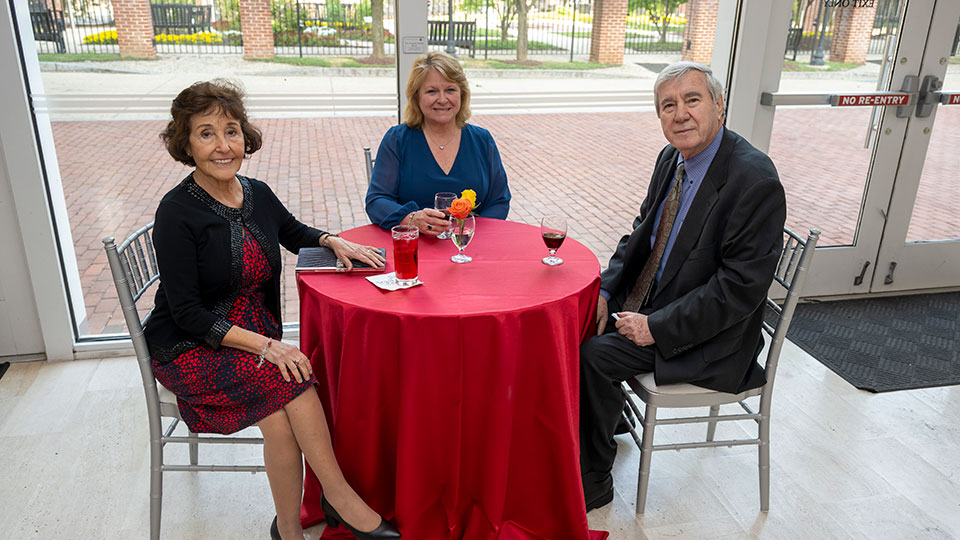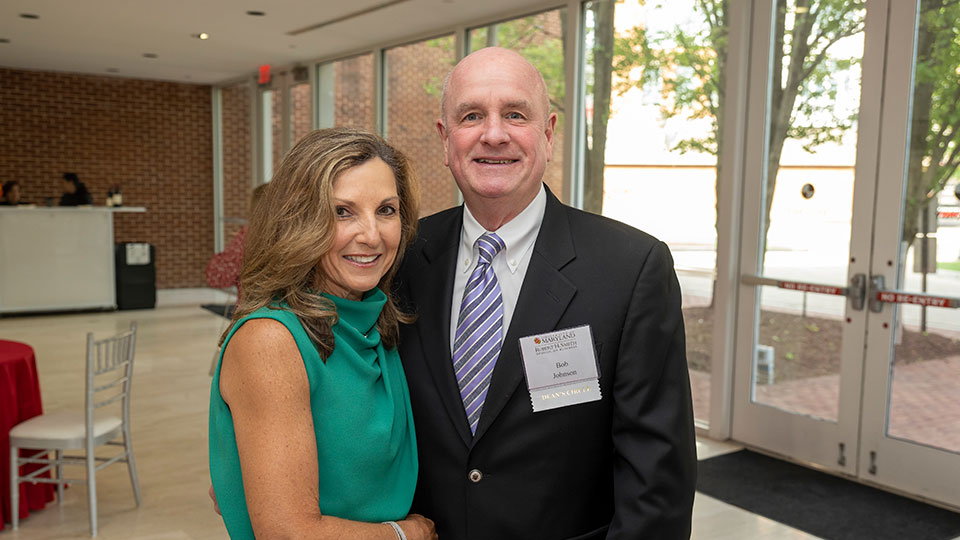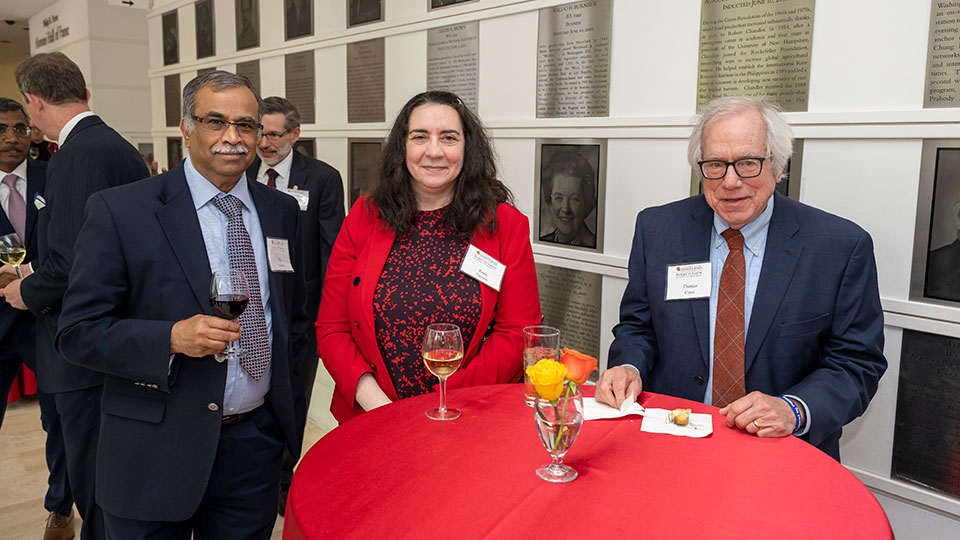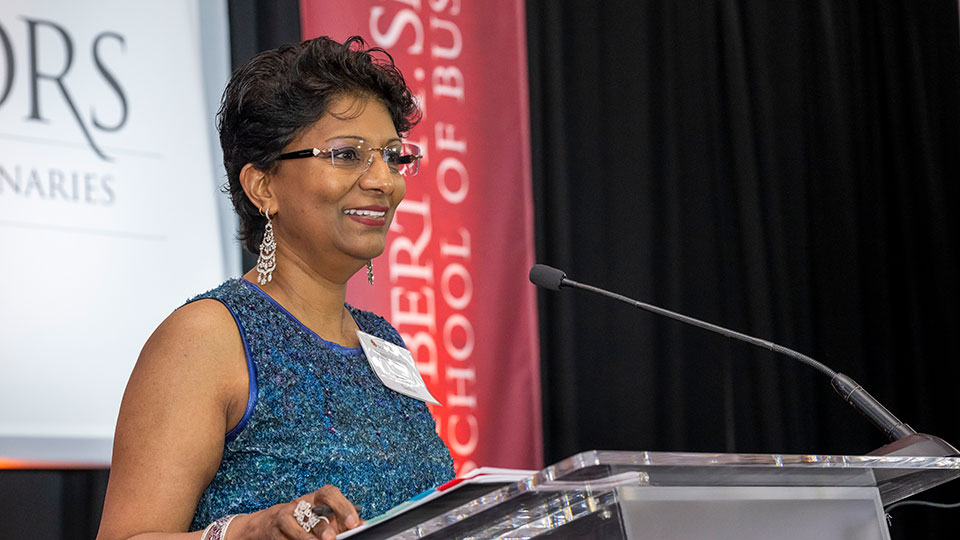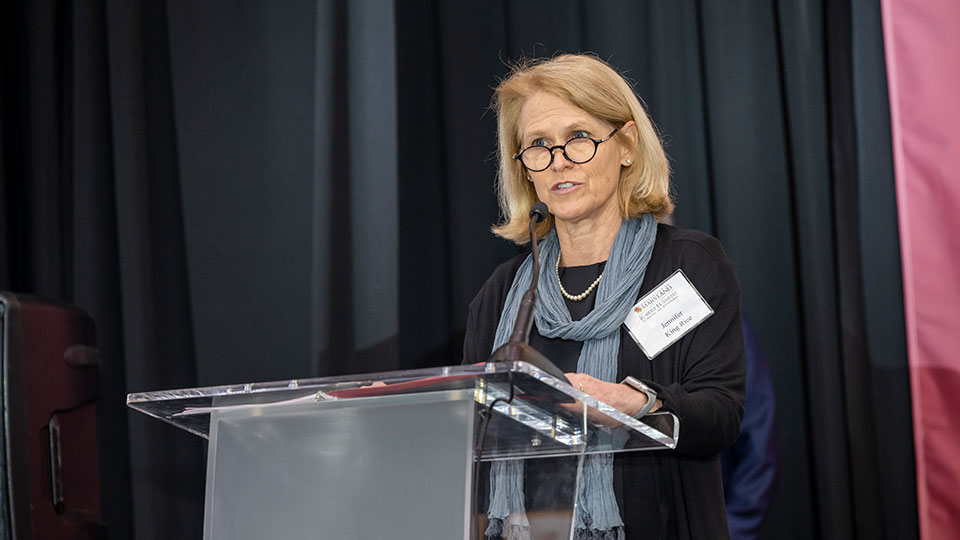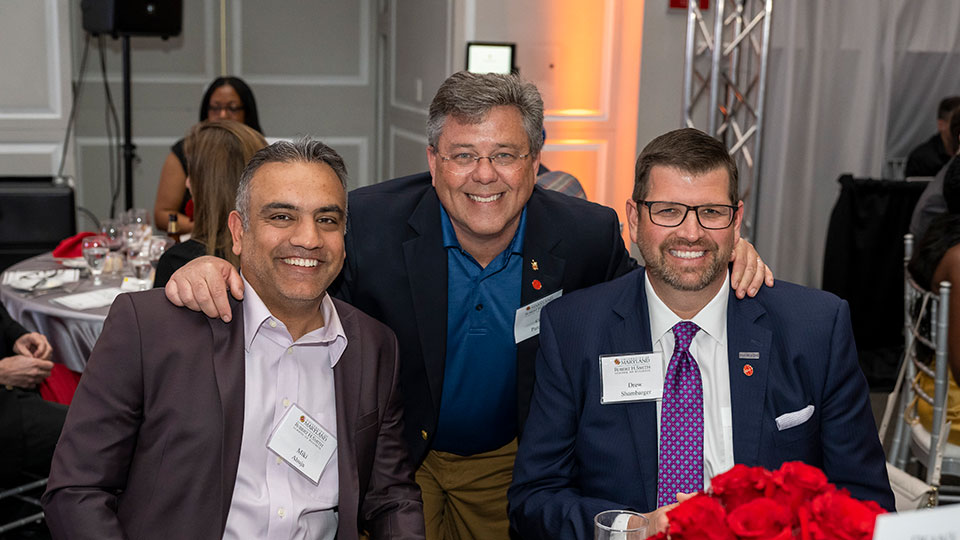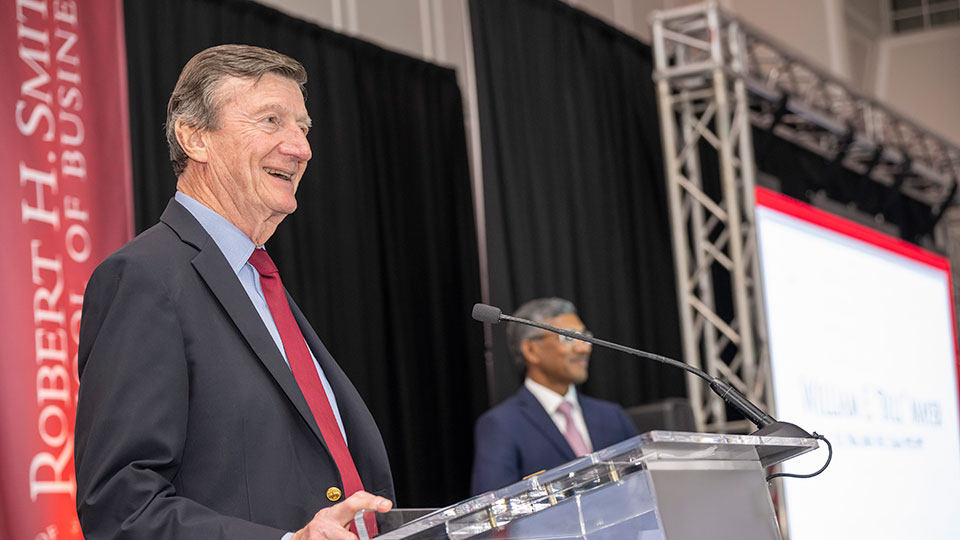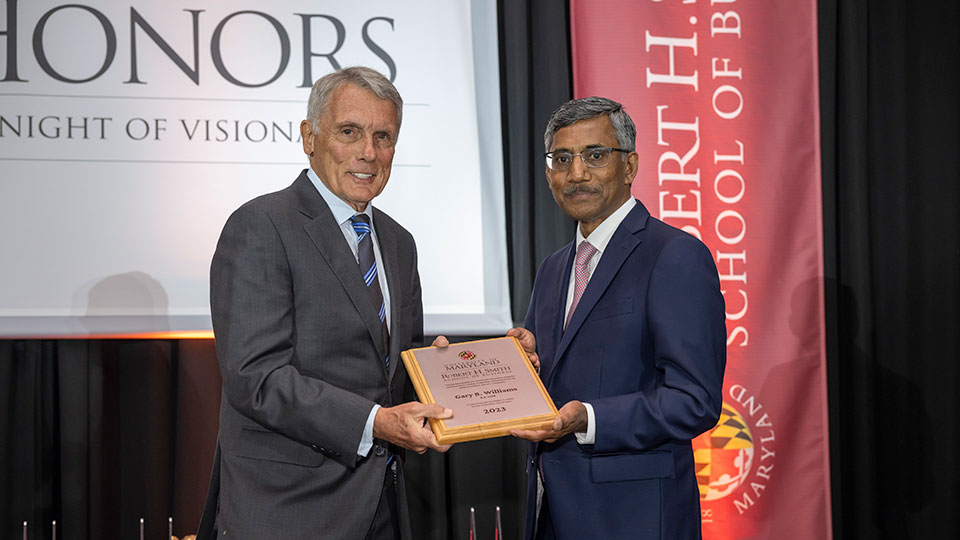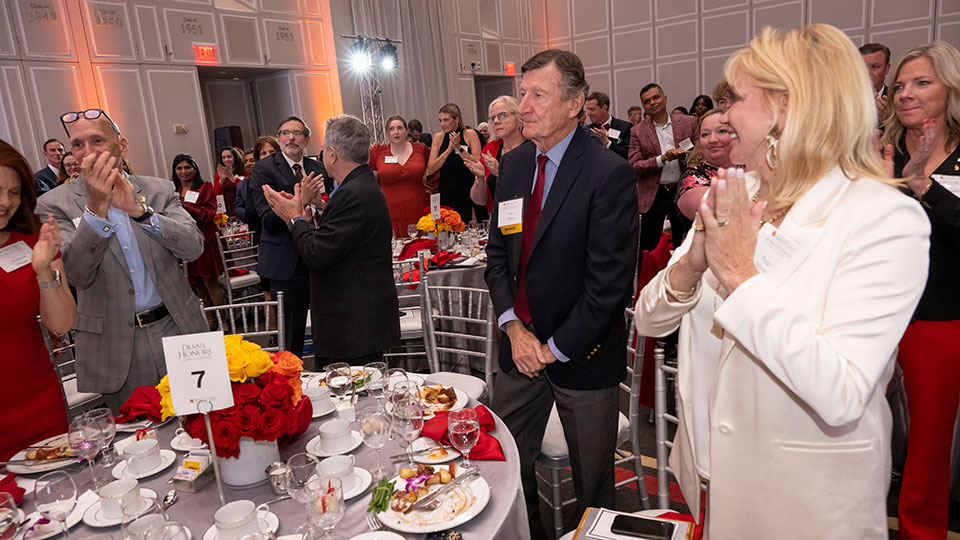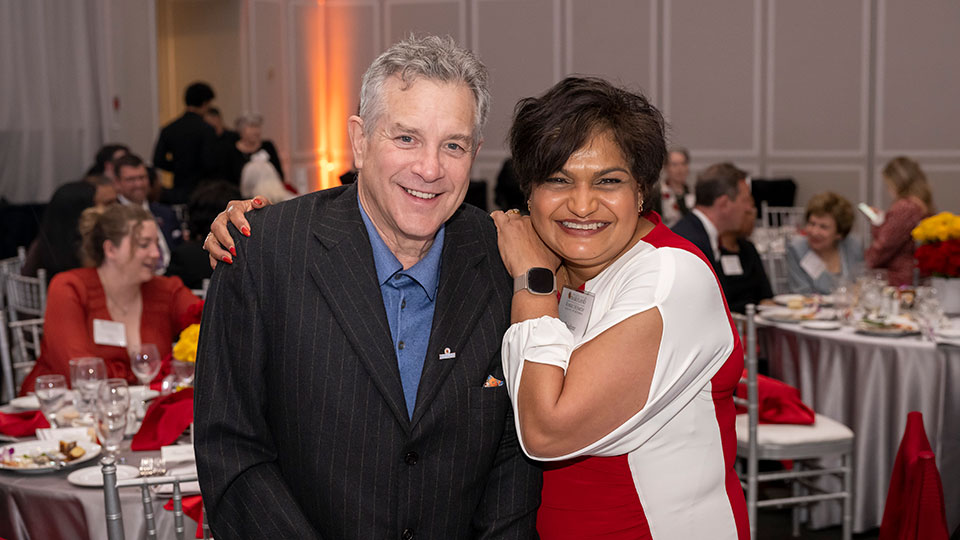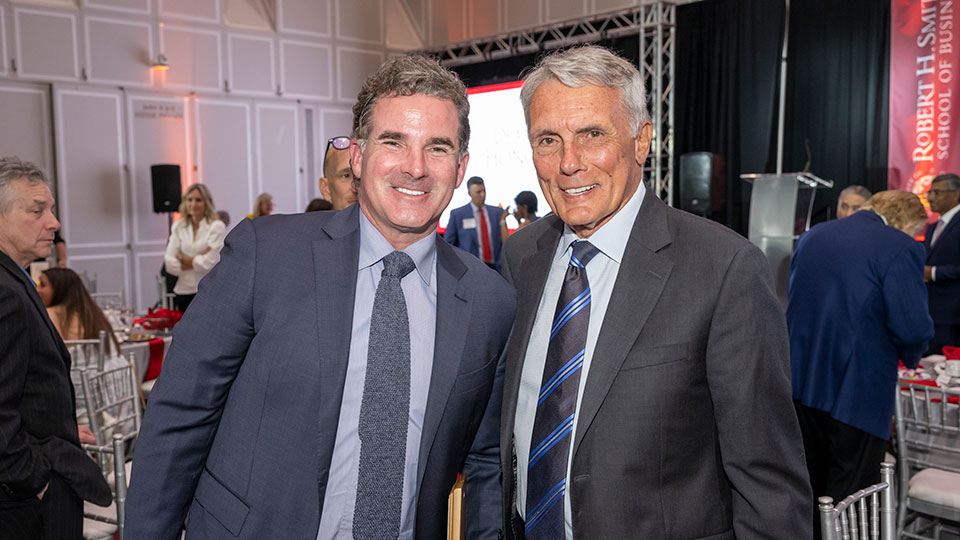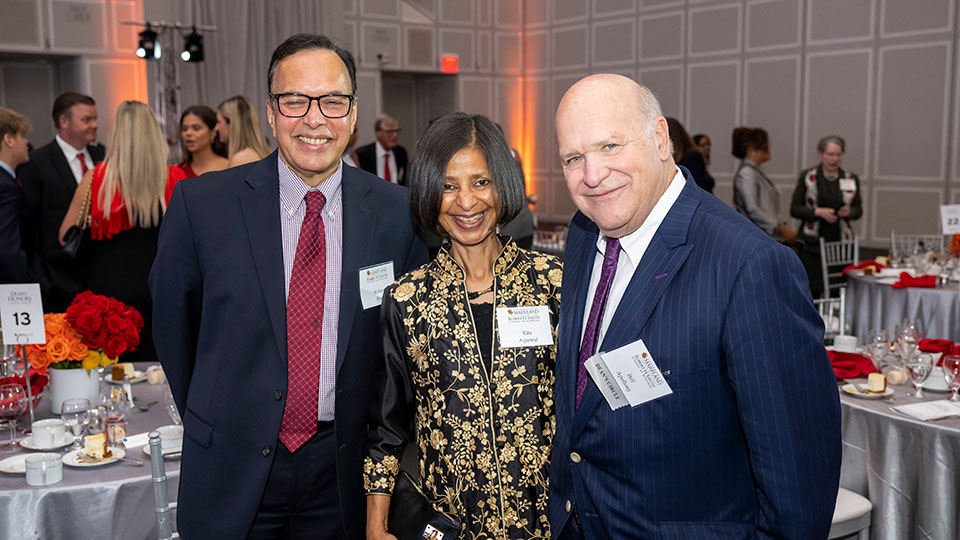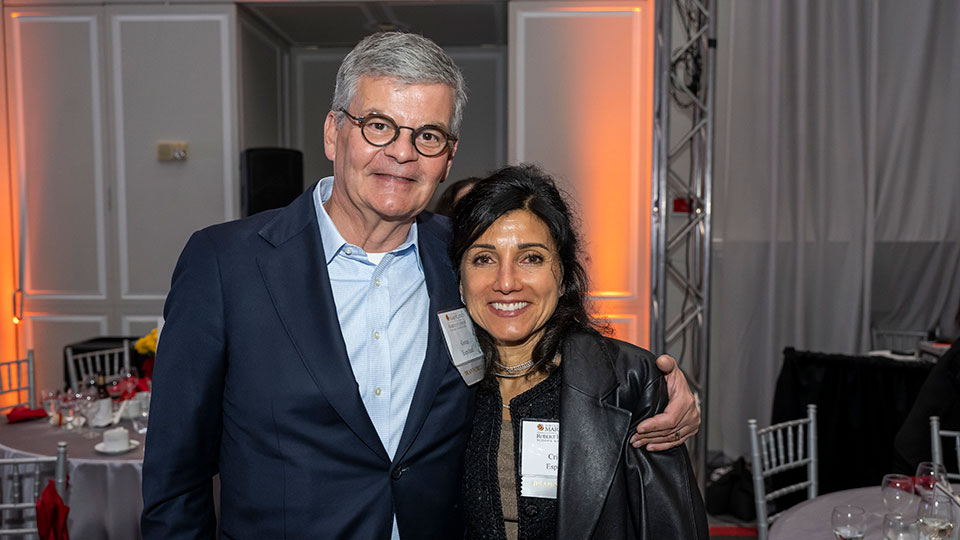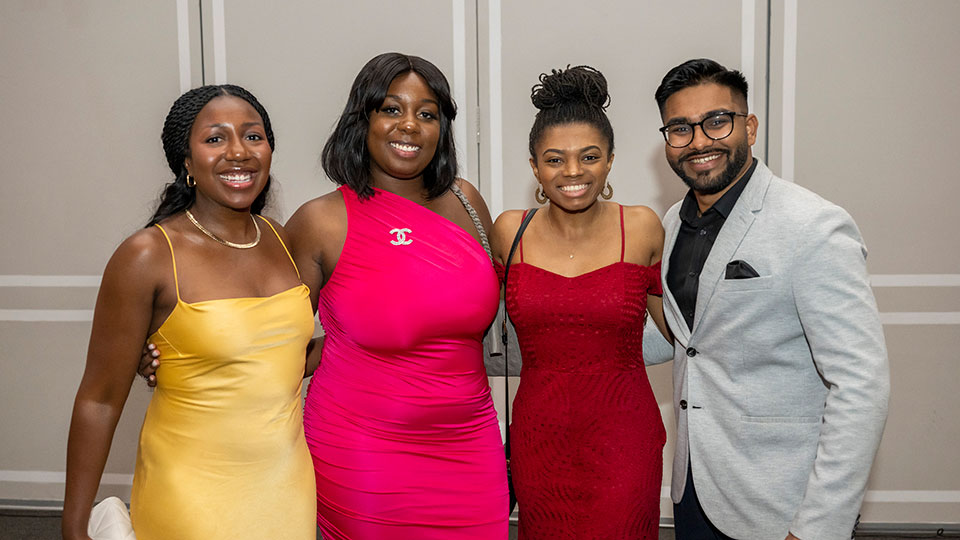 Waldo Burnside
After graduating from Maryland, Waldo Burnside '49 joined Woodward & Lothrop's – "Woodies" – in Washington, D.C. Over 30 years with the legendary retailer, he rose to President and Chief Operating Officer. In 1980 he joined Carter Hawley Stores, Inc, a large retail conglomerate comprised of six department store divisions and a specialty store division, including Neiman Marcus. He retired from his role as president in 1991 and continued to be a leading member of the business community. An active alumnus, he set up a Banneker/Key Scholarship at Maryland, was president of the Terrapin Club and a director of the Maryland Education Foundation. Burnside also served as a trustee on the Maryland Board of Visitors and the University of Maryland College Park Foundation.
Carly Fiorina
Carly Fiorina, MBA '80, earned an undergraduate degree in medieval history and philosophy, spent a semester in law school and taught English in Italy before coming to the University of Maryland for her MBA. She worked as an executive for AT&T and Lucent Technologies, joining Hewlett-Packard as president and CEO in 1999 – the first outsider and the first woman to head the company. Fiorina has served on numerous boards and has advocated for the development of impoverished regions around the globe, winning the "Seeds of Hope" Award in 2003. In 2004, she was nominated to the U.S. Space Commission. She is the author of a best-selling memoir, "Tough Choices." Fiorina also was a candidate for the U.S. Senate seat in California in 2010 and for the GOP nomination for U.S. President in the 2016 election. She was chosen as a vice presidential candidate by Ted Cruz in the same election.
Howard Frank
Howard Frank's 1997-2008 tenure as dean was a time of significant growth and change. He led the makeover of the school's curriculum and research agenda to integrate studies in technology, entrepreneurship and globalization with the core business disciplines; engaged alumnus Robert H. Smith, resulting in his transformational naming gift, and doubled the size of the school's faculty and physical space. Before coming to Smith, Frank served as director of the Information Technology Office of the Defense Advanced Research Projects Agency (DARPA). An accomplished entrepreneur and business executive, he created and managed three companies, was CEO of a major subsidiary of a Forbes 500 company and was active in the venture capital field. He also co-wrote a proposal leading to the design and network structure for the ARPAnet and eventually its application to the larger world. The work led to his Internet Hall of Fame induction.
Joseph B. Gildenhorn
After graduating from the University of Maryland, former U.S. Ambassador to Switzerland Joseph B. Gildenhorn '51 earned his law degree at Yale Law School. Returning to Washington after serving in the Army, he practiced law as a partner at Miller, Brown & Gildenhorn and was a founder of the JBG Companies, a diversified real estate development and management company. In 1989, President George H.W. Bush appointed him U.S. ambassador to Switzerland. In 1996, the University of Maryland honored Gildenhorn with the President's Distinguished Alumnus Award. He participated with his wife, Alma, in naming the Gildenhorn Recital Hall at the Clarice Smith Performing Arts Center and established the Gildenhorn Institute for Israel Studies in the College of Arts and Humanities. In 2008, he was elected chairman of the University of Maryland College Park Foundation Board of Trustees, and serves as a board member of the University System of Maryland Foundation.
Robert G. Hisaoka
Robert G. Hisaoka '79 is the chairman and CEO of RGH Capital and the founder and event chairman of the Joan Hisaoka "Make A Difference" Gala Assisting Those Living with Cancer. He is also the chairman of the Inova Health Foundation. Hisaoka began his career as a C.P.A. at a large local public accounting firm. He is now a partner in a group of automotive dealerships and related entities, as well as an investor and a member of the boards of numerous startups and disruptive companies. In 2013, Hisaoka was named the Robert H. Smith School of Business Alumnus of the Year and received the Inova Health System's Building Our Legacy in Cancer Award. From 2017 to 2020, he funded and chaired the school's Robert G. Hisaoka Speaker Series. He also previously chaired and funded the Dingman Center for Entrepreurship's Pitch Dingman Competition for student entrepreneurs.
Harry R. Hughes
Harry R. Hughes '49, the 57th governor of Maryland, served two terms between 1979 and 1987, leaving a record of progress in social reform, environmental protection and fiscal responsibility. Under his administration, Maryland launched a program to save the Chesapeake Bay and he restored integrity in the state government. Capital investment by new and expanding businesses averaged $1 billion a year, while unemployment remained below the national average. Hughes balanced the state's budget while launching the greatest tax-relief program in Maryland's recent history. He also appointed more women and minority citizens to the judiciary and key government posts than any previous governor.
Clifford "Cliff" Kendall
As one of the original principals and CEO and chairman of Computer Data Systems Inc., Clifford "Cliff" Kendall '54 grew the company from four to 4,000 people. The firm was repeatedly recognized by Forbes magazine as one of America's 200 best small companies, and grew to become one of the top 25 government contractors. Kendall has served as chairman of the Greater Washington Board of Trade and of the Technology Council of Maryland. He currently serves on the University of Maryland College Park Foundation board, the Wesley Theological Seminary Board of Governors and the Association of Governing Boards of Universities and Colleges. He previously served as chairman of the University System of Maryland Board of Regents, the Montgomery County Community Foundation, VSE Inc., and the George Washington University Board of Trustees.
Allen J. Krowe
Allen J. Krowe '54 is the former Senior Vice President, CFO and Director of IBM, Vice Chairman of Texaco and longtime benefactor of the University of Maryland. After graduating, Krowe served as a U.S. Air Force fighter pilot and joined Touche Ross in 1958, joining IBM in 1960. He was named Vice President in 1975, CFO in 1982, elected Senior Vice President and Director in 1986, and named Executive VP in 1988. He then joined Texaco as Senior Vice President and CFO in 1988. He became Vice Chairman of the petroleum company in 1993 and retired in 1997. Krowe received the University of Maryland's Distinguished Alumnus Award and established the Allen J. Krowe Award for Teaching Excellence. He was named the business school's Alumnus of the Year in 1988 and chaired the first UMD Systemwide fundraising campaign, securing $260 million in donations between 1988 and 1993.
Rudolph P. "Rudy" Lamone
Rudolph P. "Rudy" Lamone was professor emeritus of management science, former dean of the Robert H. Smith School of Business and an entrepreneurship pioneer. From 1973 to 1992, he served as the dean and first-ever entrepreneurship chair. He was founder of the Dingman Center for Entrepreneurship, co-founder of the National Consortium of Entrepreneurship Centers and a founding member of the National Consortium for Life Science Entrepreneurship Programs. He co-founded biotech company DirectGene and was a venture partner with Gabriel Venture Partners. Lamone was named Ernst & Young "Entrepreneur of the Year" in 1996 for his support of entrepreneurship. In 1998, he received the President's Medal at the University of Maryland. Rudy's Cafe, Smith's dining facility, was named for him. Lamone is recognized annually in the Dingman Center's Rudy Awards. He remained deeply involved with the center until his death in January 2023.
Samuel J. LeFrak
As chairman of the LeFrak Organization, Samuel J. LeFrak '40 presided over one of the world's largest private building firms. LeFrak also counseled all levels of government, foreign and domestic, on urban planning and housing technology issues. He received many awards for his work, including the John F. Kennedy Peace Award; numerous honorary doctorates; and recognition from scores of civic institutions, foreign governments and the United Nations. Among the many projects the LeFrak Organization developed are New York's LeFrak City; Gateway Plaza in Battery Park City; and the $10 billion Newport, one of the world's most successful mixed-use planned communities, located on several hundred acres along the Hudson River waterfront of Jersey City, N.J. The LeFrak organization has pursued global gas and oil exploration, international financing, and publishing and entertainment ventures.
William "Bill" Longbrake
William "Bill" Longbrake, DBA '76 , is an Executive in Residence and the Center for Financial Policy's senior policy advisor at the Robert H. Smith School of Business. Longbrake was chief financial officer of Washington Mutual from 1982 to 1994 and served as chief financial officer and deputy to the chairman for finance at the Federal Deposit Insurance Corporation (FDIC) until 1996. Following his FDIC tenure, Longbrake returned to Washington Mutual as CFO until 2002, when he became the bank's first chief enterprise risk officer until 2004. Until his retirement in 2008, Longbrake served in a non-executive company-liaison position, continuing to help build the company from a $2.5 billion mutual savings bank to the sixth-largest depository institution in the nation. In 2007, he received the Smith School's Distinguished Alumnus of the Year and is currently a member of the school's Business Advisory Board. He writes the "Longbrake Letter," a monthly commentary covering domestic and international economic trends and developments.
William E. "Bill" Mayer
After receiving his degrees from the University of Maryland, William E. "Bill" Mayer '66, MBA '67, joined the First Boston Corporation (now Credit Suisse), where he rose to become president and CEO. In 1992, he became dean and professor in the College of Business, where under his leadership, the business school achieved a top 25 ranking for the first time. Mayer has served as a trustee and vice chairman of the University System of Maryland Foundation and endowed the William E. Mayer Chair in Finance, and was recognized by the Robert H. Smith School of Business as its alumnus of the year. He is a past trustee and chairman of the University of Maryland College Park Foundation and was a co-chair of the Great Expectations campaign for the university. In 2011, he was awarded the President's Distinguished Alumnus Award. Mayer has been closely involved with the Aspen Institute, where he served eight years as chairman and now serves as chairman emeritus. He is also the founding partner of Park Avenue Equity Partners. In addition, Mayer served as an officer in the U.S. Air Force.
Thomas V. "Mike" Miller Jr.
Thomas V. "Mike" Miller Jr. '64 has been serving the citizens of Prince George's County in Annapolis since 1970 as a member of the House of Delegates and the State Senate. He has held the Senate presidency since 1987 – the longest tenure in Maryland history. Miller is a member of the national, state and local bar associations. He has been in private practice for 40 years with offices in both Prince George's and Calvert counties. Miller has won the Bulger Award for Outstanding Legislator in the United States and Johns Hopkins University's William P. Coliton Community Service Award for Excellence. In 2001, the Senate named the new Thomas V. "Mike" Miller Jr. Senate Building in his honor.
Kevin Plank
Kevin Plank '96 knows what it means to be a game-changer. He transformed the world of sports apparel when he launched Under Armour in 1996. Plank served as chief executive officer and chairman of the board from 1996 to 2019. He was elevated to Under Armour's executive chairman and brand chief in January 2020. In 2012, Plank launched an investment company, Sagamore Ventures, to revitalize areas of Baltimore City with holdings in commercial real estate, hospitality, food and beverage, and venture capital. The company has a major equity stake in the Port Covington redevelopment in South Baltimore, a sprawling mixed-use project with offices, homes, retail spaces, parks and boat launches. The company's investment holdings also include Plank's whisky distillery, Sagamore Spirit.
Neal Shear
Neal Shear '76 spent more than 20 years in leadership roles with Morgan Stanley. After earning his undergraduate degree in accounting and an MBA from Cornell University, he started his career at J. Aron & Company, a small commodities trading company acquired by Goldman Sachs in 1981. The following year, he joined Morgan Stanley as a precious-metals trader, where he and two of his colleagues launched the company's commodity business. In 1987, he stepped into a formal leadership role and, over the next two decades, helped build the company into one of the strongest natural-resources trading franchises on Wall Street. In 2005, he was elevated to Morgan Stanley's global head of sales and trading, which included the commodities business, and left the company in 2008. Today, Shear serves as a board member of Cheniere Energy and two other companies in the global refining business where he has equity.
Robert H. Smith
Through his professional and philanthropic activities, Robert H. Smith '50 created vibrant communities spanning two states and the nation's capital. After graduation from the University of Maryland, Smith began working with his father's business, the Charles E. Smith Companies, which merged with two national Real Estate Investment Trusts. He served as chairman of the Charles E. Smith Residential, a division of Archstone-Smith. Tapping into rapid growth in Northern Virginia, Smith conceived and led the development of Crystal City. He served as a trustee of multiple institutions, including the National Gallery of Art and the Board of Hebrew University of Jerusalem. In 1998, Smith endowed and placed his name on Maryland's business school, renewing his commitment to the university with a record-breaking gift in 2005. His generosity extended to the arts, Jewish causes and other academic institutions as well. President George W. Bush awarded Smith the National Humanities Medal in 2008, a year before his death.
Ed Snider
Ed Snider '55 was an international sports and marketing visionary. At 36, he mortgaged his home to secure an NHL expansion team, the Philadelphia Flyers, and built an arena for the team, The Spectrum. Based on his success with both, he created Spectacor Management Group to operate public assembly facilities worldwide and launched the first regional sports and movie cable channel (PRISM). After merging with Comcast in 1996, he grew Comcast Spectacor into an international leader in sports and entertainment, launching a variety of media and entertainment-related companies, including the Wells Fargo Center in Philadelphia, PA, a second public assembly facility management company; a food and beverage concessions company; a sports-sponsorship and naming rights service; a full-service ticketing service and a regional sports network. He chaired the Snider Foundation, created Ed Snider Youth Hockey & Education to help underserved youth in Philadelphia learn how to succeed in the game of life, and founded the Ed Snider Center for Enterprise and Markets at the Robert H. Smith School of Business at Maryland.
Leo Van Munching Jr.
Van Munching Hall, home to the Robert H. Smith School of Business, is the namesake of business leader, Navy veteran and Smith School benefactor Leo Van Munching Jr. '50. After his father introduced Heineken to the United States, the junior Van Munching brought the company's marketing strategy into the modern age, leaving Heineken as the top imported brand in the U.S. upon his 1993 retirement. That year, the Smith School's move from Tydings Hall to a state-of-the-art Van Munching Hall followed a gift from Van Munching. His subsequent gifts supported the Office of Career Services, scholarships and building expansions. In addition, he served as a member of the Smith School's Dean's Advisory Council and as an honorary trustee for the University of Maryland College Park Foundation Board.
Gary Williams
As an undergraduate business major, Gary Williams '68 played point guard for the Terps. After graduation in 1968, he coached Woodrow Wilson High School in Camden, N.J., to an undefeated season and a state championship before moving on to Lafayette, American University, Boston College and Ohio State University. In 1989, he returned to the University of Maryland as head coach and advanced his team into post-season competition during his inaugural year – a university first. Between the 1993­-94 and 2003-04 seasons, Williams took the Terps to 11 consecutive NCAA tournaments, winning the 2002 national title and that year's ACC Coach of the Year Award. In 2004, his Terps won the ACC championship. Williams stepped down after the 2010-11 season, and is now senior managing director for alumni relations and athletic development at the university.