Advisory Board
The advisory board for the Center for Global Business serves to provide guidance and counsel to the center in our strategic functions and outreach with the business, government, and thought leadership communities.
Members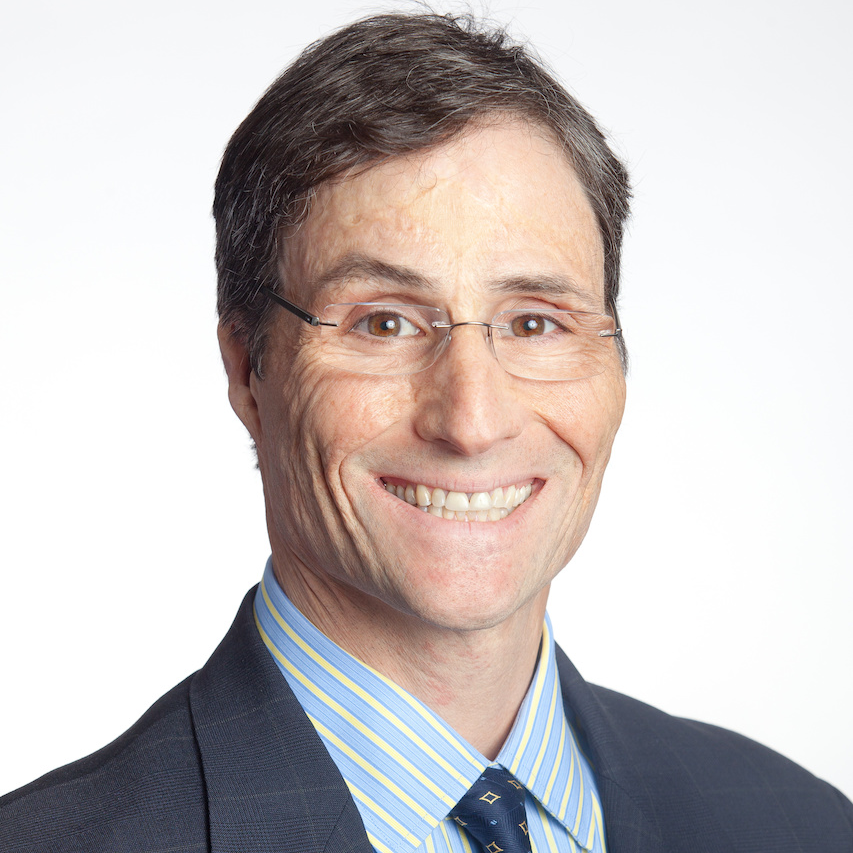 David Godes
Senior Associate Dean for Faculty
Dean's Professor of Marketing
Smith School of Business
David Godes is the Dean's Professor of Marketing and is the chair of the Marketing Department. He holds a PhD and SM in management from the Massachusetts Institute of Technology and a BS in economics from the University of Pennsylvania. He joined the Smith School faculty in 2009 after teaching for ten years at Harvard Business School. His teaching experiences include undergraduate, graduate and executive courses ranging from Introduction to Marketing to Business-to-Business Marketing and Sales Management. His academic research focuses on two areas: sales management and social networks/word of mouth. His work has appeared in top journals like Marketing Science, Management Science and Quantitative Marketing & Economics and he has authored numerous case studies on leading global firms like Federal Express, Avon Products, Terumo (Japan), SKF (Sweden), XM Satellite Radio, BMW, IBM, Hasbro, BzzAgent and Lincoln Financial. His research and opinions have been cited in a wide range of popular press outlets including The New York Times, Forbes, The Economist and The Boston Globe. He has consulted and/or delivered executive education courses to many firms, small and large, located in the U.S. and abroad.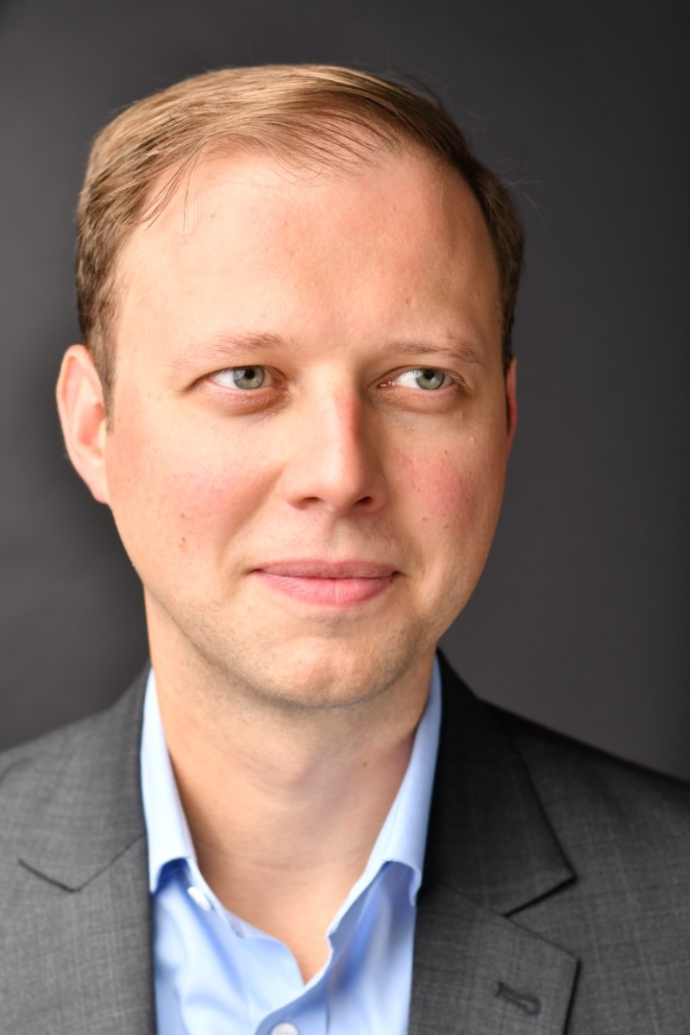 Phil Grove, MBA '15
Director, Warehouse & Logistics Global Process Owner, Center of Excellence
W.R. Grace & Co.
Philip Grove holds a BS in international business from Towson University and an MBA from the University of Maryland's Robert H. Smith School of Business.  Grove has more than 16 years of experience in international business where he has worked extensively in market entry, sales, logistics, and export compliance. While focusing on exporting US-made goods, he has traveled to over 30 countries and cultivated relationships with individuals across the globe.  His experiences extend from Western Canada to Southeast Asia, and include working with public, private, and government agencies.  At W.R. Grace he is responsible for providing thought leadership to enable the global design, implementation and governance for process and system advancements in Logistics and Warehousing across the company.  He is the Past Chair of the Maryland/DC District Export Council (DEC) and sits on the advisory board for the Center for Global Business at the University of Maryland's Robert H. Smith School.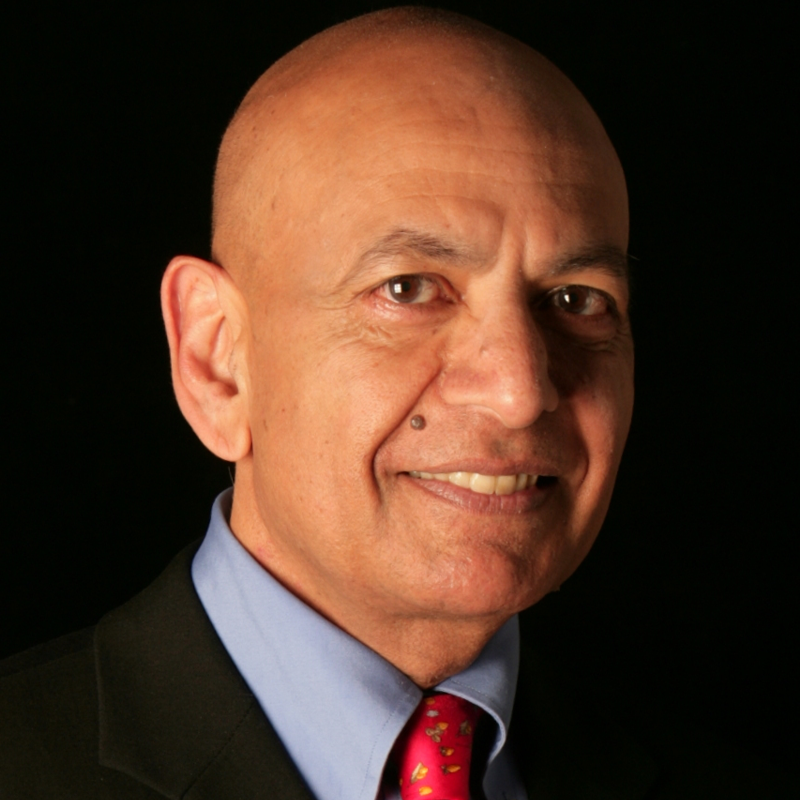 Anil Gupta
Michael Dingman Chair in Global Strategy & Entrepreneurship
Smith School of Business
Anil K. Gupta is the Michael D. Dingman Chair in Strategy, Globalization and Entrepreneurship and Distinguished Scholar-Teacher at the Smith School of Business, The University of Maryland at College Park. Gupta also serves as chairman for The China India Institute, a Washington DC-based research and consulting organization. He is a Distinguished Visiting Professor at Tsinghua University, China and Indian Institute of Technology, Bombay and has earlier served as a chaired professor in strategy at INSEAD and a visiting professor at Stanford University and Dartmouth College. He received a doctorate from the Harvard Business School, an MBA from the Indian Institute of Management at Ahmedabad, and a BTech from the Indian Institute of Technology at Kanpur. As one of the world's leading experts on strategy, globalization and entrepreneurship, Gupta serves regularly as a speaker at major conferences and corporate forums in the US, Europe, Asia, Latin America, and Africa – including the World Economic Forum, economist conferences, Chief Executive magazine's CEO2CEO summits, and the Yale CEO Summit.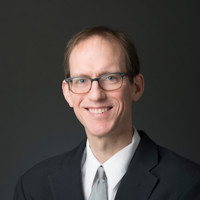 Larry Legates, MBA '04
Director, Global Export Controls
Cummins Inc.
Larry Legates holds a Bachelor's from the School of Foreign Service at Georgetown University and an MBA in international supply chain management from the University of Maryland's Robert H. Smith School of Business. He is currently the Director of Global Export Controls at Cummins Inc., where he oversees export controls and sanctions activities for the $24 billion power solutions company. In this role he leads a global and diverse team that drives export compliance practices for Cummins in various sectors including transportation, agriculture, marine, construction, mining, and power generation.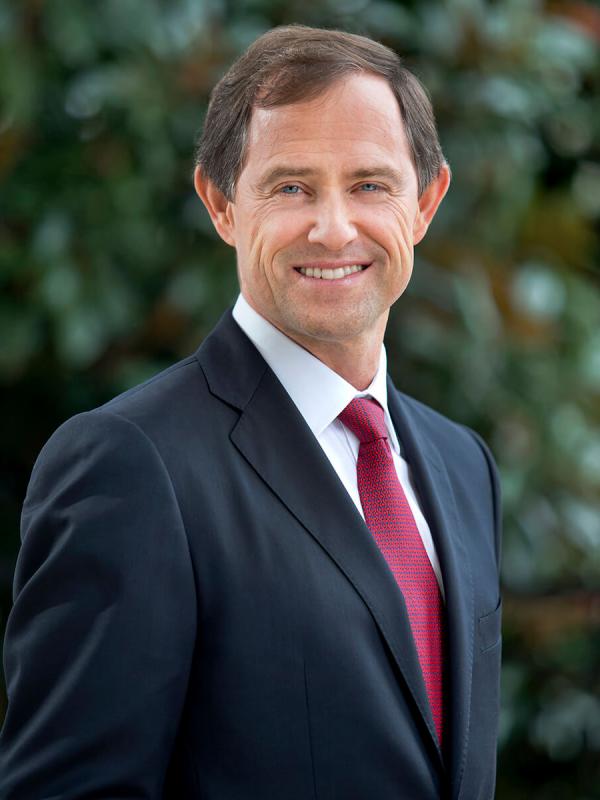 Robert Orr
Dean
School of Public Policy
Robert C. Orr serves as UMD School of Public Policy dean, United Nations under secretary-general, and special advisor to the UN secretary-general on climate change. He is also past president and current executive committee member of NASPAA, the global association of public policy, affairs and administration schools. Prior to joining the University of Maryland, Orr served as the assistant secretary-general for strategic planning in the Executive Office of the United Nations secretary-general from 2004 to 2014 and was the principal advisor to the secretary-general on counter-terrorism, peacebuilding, women's and children's health, sustainable energy, food and nutrition, institutional innovation, public-private partnership and climate change. Orr joined the United Nations from Harvard University where he served as the executive director of the Belfer Center for Science and International Affairs at the Kennedy School of Government. Prior to this, he served as director of the Council on Foreign Relations in Washington, DC. He has served in senior posts in the government of the United States, including deputy to the United States ambassador to the United Nations and director of global affairs at the National Security Council, where he was responsible for peacekeeping and humanitarian affairs. He is also fluent in Spanish and Mandarin Chinese.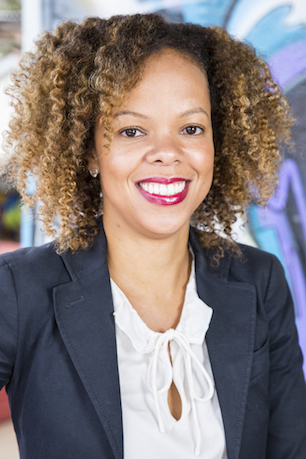 Rashida Petersen '03
Founder and CEO
1847 Philanthropic
Rashida Petersen holds a BS in international business from the University of Maryland Robert H. Smith School of Business. She is the CEO and founder of 1847 Philanthropic. Petersen's career has been built on expertise gained from leading major fundraising and development initiatives in Africa as well as expanding U.S. trade and investment in developing countries. Working within the development departments of international nonprofits, she has been responsible for annual funding goals of over $16 million dollars in restricted institutional funding and over $1.3 million dollars cumulative in unrestricted sponsorship dollars.
Erik Peterson
Partner and Managing Director Global Business Policy Council
A.T. Kearney
As managing director of Kearney's Global Business Policy Council, Erik Peterson stands at the intersection of business and policy. Peterson came to Kearney in 2010 from the Center for Strategic and International Studies, where he was senior vice president and held the CSIS William Schreyer Chair in Global Analysis. While at CSIS he also established and led the Global Strategy Institute, a unit at CSIS focusing on strategic foresight issues. Before joining CSIS, Peterson was director of research at Kissinger Associates. Peterson is a sought-after analyst and speaker on global foresight and trends. He has lectured widely — in 50+ countries and before groups as diverse as the World Economic Forum to TED — on shifts in the global business operating environment. In addition, he is the author of numerous publications.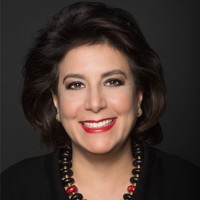 Ellen Polansky '87
Financial Services Senior Executive and Coordinating Partner
EY
Ellen Polansky holds a BS in finance from the University of Maryland Robert H. Smith School of Business, a certificate in international management from Northwestern University, and participated in the Executive Leadership program at Harvard University. She is an internationally respected senior executive and philanthropist specializing in business development and growth strategy across multiple markets. A noted thought leader, Polansky has the proven ability to effectively develop winning business strategies that secure expansion, diversification, and closer client engagement for companies on a global scale. A powerful motivational and keynote speaker, and a high-performance team builder with an unmatched record of client success, Polansky's capabilities have been well evidenced in her current role with Ernst & Young, where she was appointed to coordinate client relationships and spearhead global cross-divisional teams with innovative go-to-market strategies across finance, accounting, tax, technology, risk and compliance.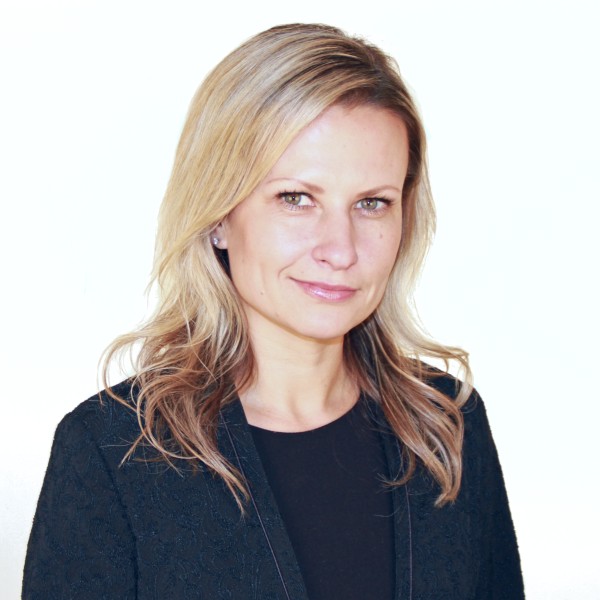 Signe Pringle
Deputy Secretary
Maryland Department of Commerce
As deputy secretary at the Maryland Department of Commerce, Signe Pringle leads a team of economic development professionals focusing on business attraction, expansion and retention efforts. Pringle oversees the offices of business development; finance programs; international investment and trade; and military and federal affairs. Pringle previously served as managing director of the Office of International Investment and Trade responsible for the State's global operations, including foreign direct investment attraction and export promotion. Prior to that, Pringle served as a regional manager for Europe, assisting Maryland companies with developing export markets for their products and services, and attracting investment from Europe. Prior to joining the state government, Pringle worked as a global supply chain manager at an international marketing and distribution company in Estonia. Pringle holds a master's degree in public administration from the University of Baltimore, and a bachelor's degree in international business, banking and accounting, from Estonian Business School and a certificate from the Copenhagen Business School in Denmark. She currently serves as president of State International Development Organizations (SIDO), the leading U.S. organization dedicated to supporting state international trade agencies, and serves on the U.S Department of Commerce's Investment Advisory Council and the Center for Global Business at Smith School of Business at the University of Maryland.

Scott Samels '92
Global Delivery Lead - Order to Cash
McCormick & Company
Scott Samels obtained his undergraduate degree in accounting from the University of Maryland's Smith School in 1992 and his MBA from Loyola University Maryland in 1999. He obtained his CPA license shortly after starting his professional career with KPMG in Baltimore, Maryland where he worked for approximately three years. After leaving KPMG he worked for PHH Corporation (now Element Fleet Management) for five years where he led teams in their financial accounting and financial operations departments. Samels currently works at McCormick & Company, Inc., a global leader in the flavor industry, where he has spent the past 20 years in a variety of finance and accounting positions in their business transformation, corporate controllership, U.S. consumer, and U.S. flavor solutions departments. For the past two and a half years he has served as the global delivery lead for the order-to-cash team and is responsible for leading a team of approximately 200 individuals based in the U.S., Canada and Poland. These teams are responsible for providing various services to McCormick's business units in North America and Europe, Middle East, and Africa regions.
Chris Steadley, MBA '12
Director, Global Diversity, Equity & Inclusion
Bill & Melinda Gates Foundation
Chris Steadley is a visionary, purpose-driven leader with a passion for social impact and change. He brings more than 25 years of experience in leading and developing top-performing teams, building capabilities that increase and sustain performance, and collaborating to address complex problems. Steadley has worked for and achieved success at some of the world's most successful and recognized brands (Ingersoll Rand, Oracle, Deloitte, PwC, Gartner). He is also a dedicated servant, demonstrated through his time with the Peace Corps, board leadership roles for Youth Guidance and Ingenuity, and as a Leadership Greater Chicago Fellow. Steadley studied management science at Virginia Tech, systems engineering at George Washington University, and marketing and international business at the Smith School, where he also studied abroad in Germany and France. Currently, Steadley is the Director of Global Diversity, Equity & Inclusion at the Bill & Melinda Gates Foundation, where he focuses on helping the foundation become more diverse, equitable and inclusive so that more people around the world have the chance to live healthy and productive lives.

Margo Thomas, MFin '90, PhD
President
Women's Economic Imperative
Throughout her career spanning more than two decades as a senior official at the world's premier development organization – the World Bank Group, Margo Thomas has provided policy advice to over 50 national and sub-national governments. With a doctoral degree in public policy and private sector development, her areas of focus include trade and competitiveness, women's economic empowerment, business environment reform, regulatory reform, and investment policy. In April 2017, Thomas successfully completed her appointment as the chief of the secretariat for the United Nations secretary-general's high-level panel on women's economic empowerment. Under the Argentinian presidency of the G20, Thomas was appointed co-chair of the 2018 Think 20 Task Force on Gender Economic Equity. Subsequently, Thomas was invited by the Japanese presidency to continue her work and serve as a co-chair of the 2019 Think 20 Task Force on the 2030 Agenda for Sustainable Development. In her ongoing role as founder and CEO of Women's Economic Imperative, Thomas serves as a catalyst for initiatives aimed at increasing opportunities for the economic empowerment of disadvantaged and under-represented groups globally.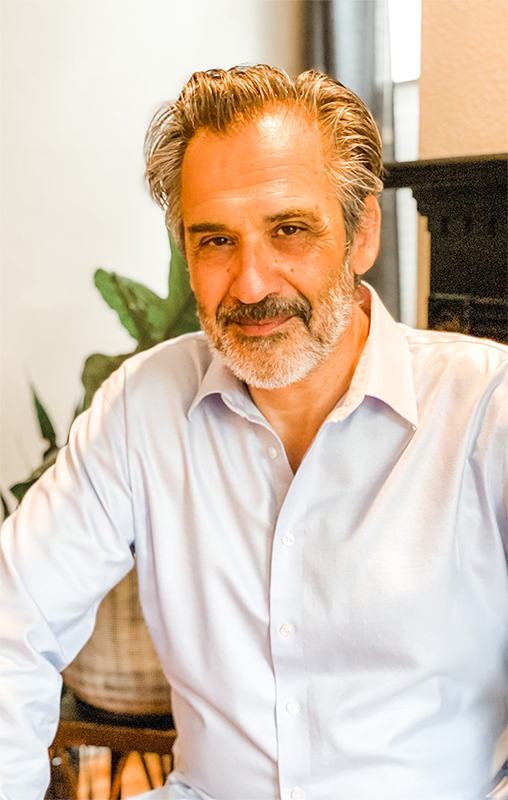 Juan Uriagereka
Director, School of Languages, Literatures & Cultures
University of Maryland
Juan Uriagereka is a professor in SLLC and the Department of Linguistics. His research focuses on biolinguistics, syntax and social justice. His central course in SLLC is "Mythology of the Oppressed," which examines universality in human myths. Since joining the university in 1989, he has published a dozen books as well as many articles and chapters. As the former associate provost for faculty affairs at UMD, he spearheaded family-friendly policies, regularized the status of professional-track faculty, organized leadership forums and updated appointment, promotion and tenure policies. His current works in progress include "Structure," a multidisciplinary project to formulate language structures as linear operators and a book on code-switching. He earned his doctorate in linguistics from the University of Connecticut.
Robin Wiener
Managing Director, Enterprise Data Solutions
Dedalus, North America
Robin Wiener is a nationally recognized leader and change agent in healthcare IT and patient engagement. She brings more than 20 years of experience in business development, management and product strategy to her position as Managing Director, Enterprise Data Solutions at Dedalus, North America. She is part of the team that is bringing Dedalus to North America. Dedalus is one of the Top 5 Global healthcare companies in the world.
Before starting at Dedalus, Robin was the President and founding partner of Get Real Health. Wiener led business development and marketing efforts for Get Real Health, leveraging her outstanding people skills and a large network of contacts to identify opportunities and close sales. She built the company's growing list of strategic partnerships around the world. Wiener has an innate knack for identifying the skill sets integral to a successful team. Robin led business development, marketing and partnerships for Get Real Health since its inception in 2002, leveraging her outstanding people skills and a large network of contacts to identify opportunities and close sales. In 2019, Robin led the effort for Get Real Health to be acquired by CPSI in a multi-million-dollar deal.
Ex-Officio Members
Rebecca Bellinger
Executive Director
Center for Global Business
Kislaya Prasad
Academic Director and Research Professor
Center for Global Business