It's a busy start to the fall semester here at the University of Maryland, as we celebrate the 25th anniversary of becoming the Robert H. Smith School of Business. A record number of graduate students started at Smith this fall, and in all programs, our students are incredibly impressive. Our faculty are also quite impressive. Finance professor Pete Kyle just won the prestigious Wharton-Jacobs Levy Prize for Quantitative Financial Innovation from the Wharton School. Anil K. Gupta recently received the 2023 CK Prahalad Award for Scholarly Impact on Practice from the Strategic Management Society. Russ Wermers won the top prize in the International Centre for Pension Management 2023 Research Awards. The Securities and Exchange Commission's new cybersecurity disclosure rules draw heavily on research from Martin Loeb and Lawrence Gordon. And we are excited to welcome 13 new scholars and teachers that you'll learn about below, plus we're planning to hire more this year.
Our alumni are also stellar. Richard Dickson '90, who led a complete makeover of the Barbie brand at Mattel, culminating in this summer's blockbuster movie, is now CEO at Gap Inc. Hundreds of other alumni are involved with students through real-world learning opportunities with our Office of Experiential Learning , which recently released its first annual report. We're expanding and upgrading our facilities for those kinds of experiences and more to support the future of learning.
Best regards,
Prabhudev C. Konana
Dean, Robert H. Smith School of Business
1. Albert S. "Pete" Kyle Receives Prestigious Wharton-Jacobs Levy Prize
Albert "Pete" Kyle, the Charles E. Smith Chair Professor of Finance, received the Wharton-Jacobs Levy Prize for Quantitative Financial Innovation from the Jacobs Levy Equity Management Center for Quantitative Financial Research at the Wharton School. Kyle received the prestigious award for his research on market microstructure, based on his seminal 1985 Econometrica paper, "Continuous Auctions and Insider Trading." Kyle's research has been widely used by academic researchers and market participants to understand the dynamics of trading and develop algorithmic trading strategies. READ MORE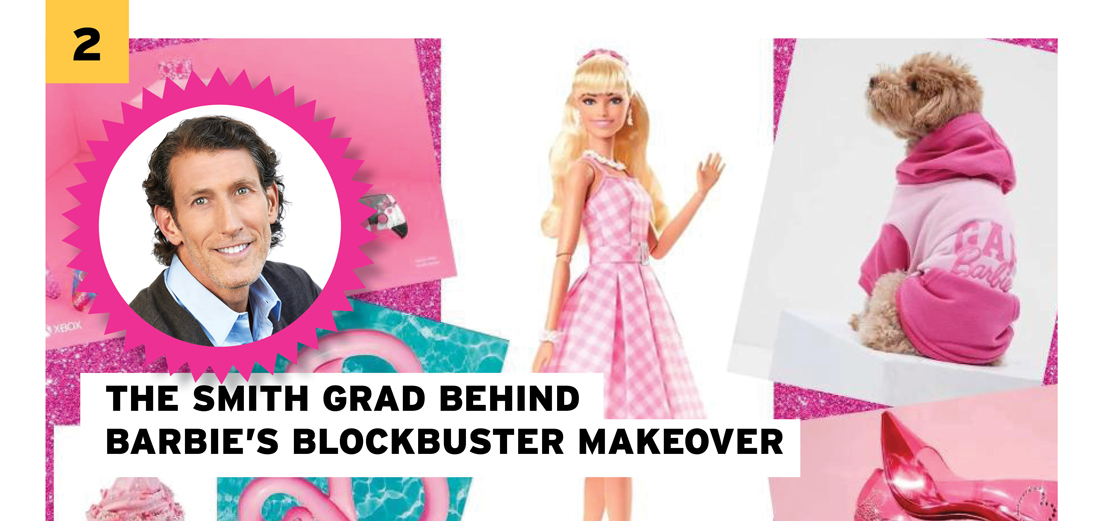 2. The Smith Grad Behind Barbie's Blockbuster Makeover
It was the summer of Barbie, thanks to the marketing surrounding the summer blockbuster. Smith alumnusRichard Dickson '90, who became toy giant Mattel's president and chief operating officer in 2014, led the resurgence of the iconic doll brand and was hands-on with the movie. He led a complete makeover of the Barbie lineup, "from skin tone to eye color, hair color and texture, and even the iconic silhouette," after sales of the doll began to steadily decline. Barbie "had lost her way with consumers, largely because she no longer reflected the world that girls were seeing every day," he told Smith Business magazine in 2019. Now Gap Inc. is hoping for some of Dickson's Barbie magic, hiring him as CEO in July. READ MORE
3. Smith Welcomes 13 New Faculty Members
Ten new tenure-track faculty members and three full-time, professional-track faculty joined the Smith School this academic year. The school plans to recruit six additional faculty members in the coming months. New faculty members:
● Reuben Hurst , assistant professor, completing his PhD from the University of Michigan.
● Agustin Hurtado, assistant professor of finance, PhD from the University of Chicago's Booth School of Business.
● Eaman Jahani, assistant professor in decision, operations and information technologies, joining Smith from UC Berkeley, PhD from MIT (arriving in January 2024).
● Balaji Padmanabhan, professor of information systems, PhD from New York University's Stern School of Business, previously at the University of Pennsylvania's Wharton School of Business.
● Jingyi Qian, assistant professor of accounting and information assurance, PhD from Emory University's Goizueta Business School.
● Aneesh Rai, assistant professor of management and organization, PhD from the Wharton School.
● Joseph Reiff, assistant professor of marketing, PhD from the UCLA Anderson School of Management.
● Sining Song, assistant professor of supply chain management, PhD from the W.P. Carey School of Business at Arizona State University.
● Mark Zakota , assistant professor of accounting and information assurance, PhD from the University of Florida's Warrington College of Business.
● Apoorva Javadekar, visiting assistant professor of finance, Indian School of Business.
● Michael Cichello, clinical professor of finance and academic director of the Master of Finance and Master of Quantitative Finance programs.
● Margaret Malewski, lecturer of management and organization.
● Terrence O'Brien, assistant clinical professor of finance, PhD from Penn State's Smeal College of Business.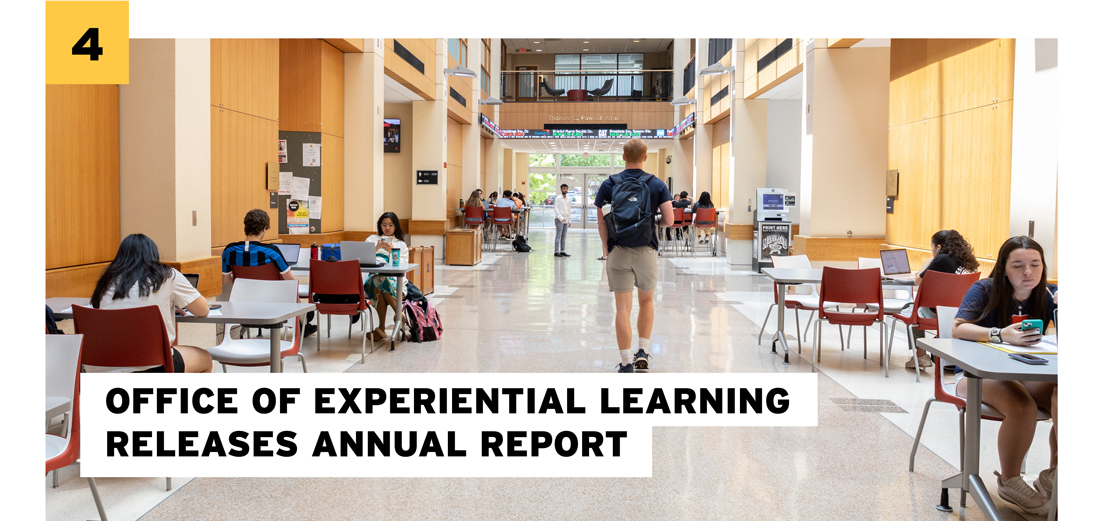 4. Office of Experiential Learning Releases Annual Report
The Smith School launched the Office of Experiential Learning to expand and deepen existing alumni and corporate relationships. OEL's mission is to increase real-world learning opportunities and career success for students. Early returns show the efforts are working: Data in the newly released "Experiential Learning at Smith: 2022-2023 Annual Report" includes 251 experiential learning offerings; 45 faculty engaged; 70 experiential learning classrooms; 80 alumni engaged; and 10,000-plus student touchpoints. READ MORE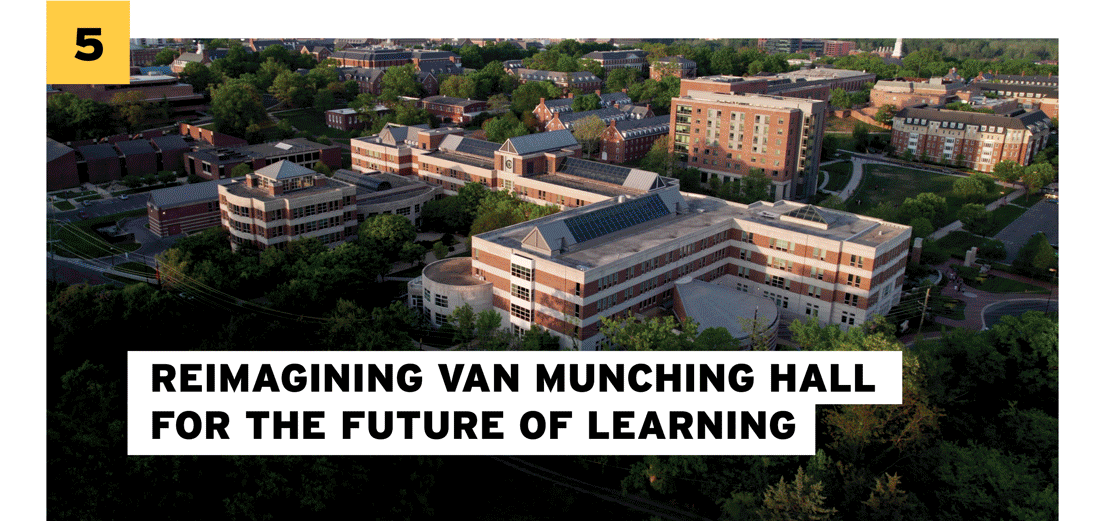 5. Reimaging Van Munching Hall for the Future of Learning
The Smith School is working hard to make sure Van Munching Hall is ready to support the next generation of learners. This past summer, construction began to transform the wing of the building previously occupied by UMD's School of Public Policy, which moved to a new building last year. That renovation and other recent upgrades include new furniture for students to work together, technology-enabled hybrid classrooms, collaborative learning spaces, and new studios for faculty to record videos and teach virtually. New technology runs throughout Van Munching Hall, including real-time stock tickers and digital displays. READ MORE
Media Contact
Greg Muraski
Media Relations Manager
301-405-5283  
301-892-0973 Mobile
gmuraski@umd.edu 
About the University of Maryland's Robert H. Smith School of Business
The Robert H. Smith School of Business is an internationally recognized leader in management education and research. One of 12 colleges and schools at the University of Maryland, College Park, the Smith School offers undergraduate, full-time and flex MBA, executive MBA, online MBA, business master's, PhD and executive education programs, as well as outreach services to the corporate community. The school offers its degree, custom and certification programs in learning locations in North America and Asia.