Prospective QUEST Students
Do you want to...
Expand your major
Join a passionate community
Collaborate with motivated peers
Impact real-world clients
Gain new perspectives
Then apply to QUEST!
How do I apply?
Applications for cohorts 39 and 40 will open in December 2021 for students who meet the following criteria at that time:
Currently a freshman (or graduating in fall 2024 or later)
Currently enrolled in a major offered by the Robert H. Smith School of Business, A. James Clark School of Engineering, and/or College of Computer, Mathematical, and Natural Sciences
Achieved a GPA of 3.0 or higher in the first semester
QUEST admits 90 students per year into two cohorts of 45 students. Those applying will enter general information, answer essay questions, and provide the contact information for one reference. Applications will be reviewed by a selection committee composed of students, alumni, faculty, and staff. Upon review of the applications, selected students will be invited for a virtual interview. Applicants will be notified of their final status before the registration period for the next semester. Successful applicants exemplify the five pillars of the program: professionalism, teamwork, intellectual curiosity, creative thinking, and adaptability.
Sign up to learn about upcoming info sessions and application deadlines
What is required of QUEST students?
QUEST students complete 5 classes and earn 17 credits. Students who complete all 17 credits will earn a notation on their transcript. Students take four required courses and one elective. Learn more about the QUEST curriculum.
Additionally, all QUEST students must participate in a mandatory orientation prior to the first day of classes during the semester in which they take BMGT/ENES 190H.
What is offered beyond the coursework?
As a QUEST student, you will be able to get involved both inside and outside of the classroom. All QUEST students receive access to our lab space in Van Munching Hall for team meetings and cohort hangouts. Students also have access to our extensive alumni directory for networking purposes. Many students serve as mentors for incoming students as well as teaching assistants for QUEST courses. Students are also active participants in the recruitment/selection process each year, including assisting with QUEST interview days each spring. All QUEST students are eligible to join any of our seven student organizations and participate in the wide variety of social and professional events they offer throughout the year. The student organizations include: QUEST Creative, QUEST Corporate, QUESTPress, QUEST Recruiting, QUESTServes, QUEST Social, and QUESTech.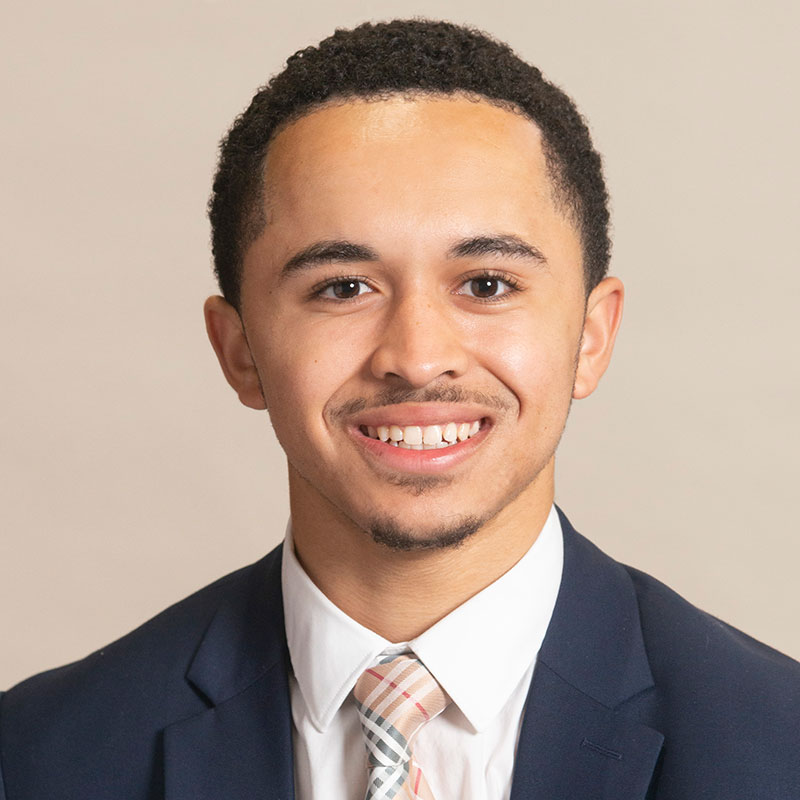 "Simply put, QUEST provides a program that cannot be replicated. Between the community, intellect of the students, the strong corporate connections, the faculty experience in relevant areas, and the level of autonomy given to students, this program is unparalleled and amazing."
— Landen Buckson, Finance '21, Deloitte
QUEST vs. Non-QUEST
UMD's Career Center completed a study of 2017-19 comparing QUEST graduates with other graduates from the Clark School, the Smith School, and CMNS and found the following:
| | |
| --- | --- |
| QUEST | Non-QUEST |
| 57% with 3+ internships | 30% with 3+ internships |
| 98% total job placement rate | 94% total job placement rate |
| 47% involved in a student organization | 38% involved in a student organization |
| 65% employed in a position directly aligned with career goals | 59% employed in a position directly aligned with career goals |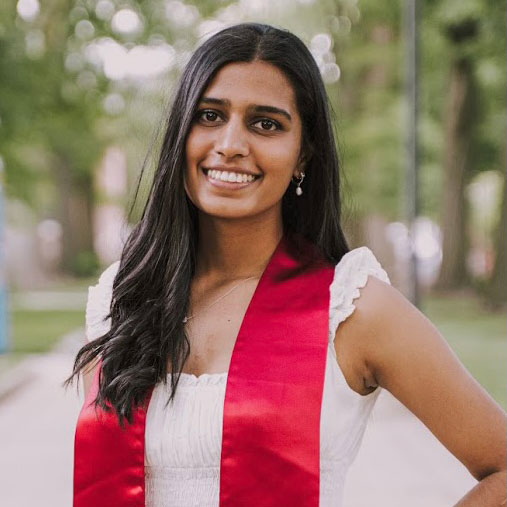 "QUEST was so much fun and quite enlightening! There were so many new ideas, people, and projects that challenged me to grow. I believe you can't get an experience like this anywhere else on campus. The multidisciplinary aspect and being able to work with students in other majors is so unique and special. I just love QUEST and am beyond grateful for the program."
— Thara Konduri, Aerospace Engineering '21, Boeing