My Degree Opened Doors that were Previously Closed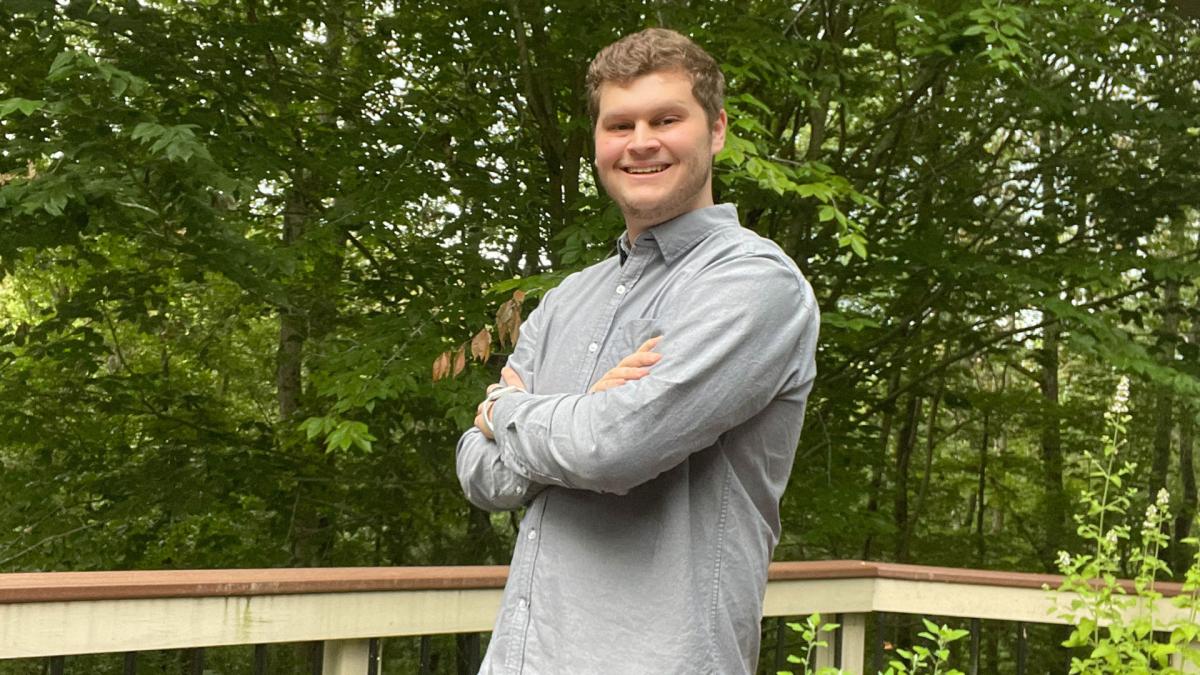 Dan Waldman, BS Journalism, MSBA '21
eCommerce Analyst, Chewy
Your career journey/your current role
I'm looking at how people are engaging with Chewy's app and website and figuring out how we can improve the customer experience on the website, what marketing channels are most effective and how do we develop new features to best serve our customers. Prior to Chewy I was in a content marketing role at Under Armour, which was great, but I always wanted to be in analytics.
Career aspirations
I'd like to eventually get into management and pay it forward and help others get into the industry. I'd like to learn even more about data science, machine learning, and AI. Smith opened a lot of pathways that I didn't have before.
Why did you choose the Smith Online MSBA?
I did a lot of research into a lot of different schools and I felt like I got the most bang for my buck at Smith. I think business analytics is a pretty new field and I needed an online program because that accommodated my full-time work schedule..
Coming into the program from a non-quant background
As a journalism major, I came in with limited programming ability. I feel very confident in my skills now and am writing very complicated code at work. I just wrote to one of my professors to tell him how far I've come in the year since I took his course. You're not hit with anything unexpected in the workforce because you have this great foundation to pull from.
I got this job at Chewy while I was still in the program and it was instrumental in me getting to this opportunity. The program opened so many paths to me and taught me fundamental skills I would need in the workforce. I was getting interviews with companies I never thought I'd get to interview with. It was really beneficial for my career and has been everything I wanted.
What did you learn that was most helpful?
Getting that skill set of core programming skills -- I have the technical skills to pass assignments (in job interviews) and get jobs. The other thing is thinking critically. The program does a great job helping you learn how to evaluate case studies, talking about real-world business applications and how you can communicate results to stakeholders.
I can't speak highly enough of the professors I've had. They've been so genuinely interested in seeing students succeed. I've formed closer relationships with them than with many of my undergraduate faculty, which is so interesting because the program is just online. I've never even met them personally. But it just shows how much they care.
Connection with classmates
We stayed in constant communication throughout the program and became very close. Our backgrounds are so different -- one person was in consulting, one was in finance, I was in more of a marketing role. I got to work with people who had industry perspectives I never would have seen otherwise. People came from all over and their perspective and work experience made it very interesting to hear how they tackled problems in their respective fields.
Work/life balance
It was tough. It instilled incredible discipline, because you had to be very proactive in getting ahead of your work and prioritizing. I would be working crazy long shifts around the holidays but I could talk to my professors and they would be flexible. Most of them are industry people and they get it. It is a lot but in my opinion it is so worth it for what you learn and for the people you meet and make connections with.
What had the most impact for you?
Learning how to work with data in creative ways to come up with solutions and insights. Coming from a liberal arts background you don't necessarily have the hard skills to work with, but with this program you come out knowing 3 programming languages.
You also learn how to communicate these important stories to people who aren't necessarily data savvy. That was incredibly important to get out of this program for me. It's been the biggest asset for me and my career. I've had work assignments that have gone up to the C Suite of the company, that's incredible.
Having that formal background of a MS in business analytics carries weight. You start getting more respect at the table. There's still a lot to learn in the workforce but this program prepares you to swim and not sink, and puts you in the best position to succeed.
Would you recommend this program for others? Why? Who would find it most valuable?
Absolutely. Anybody who thinks they might be heading into analytics or want to use data in their jobs. It is just so applicable to so many fields. Anyone who wants to get better and get to the next level with analytics, or learn how to work with data in different ways, or who is considering a career change or feels stagnant at work. It paid off for me. I was able to go into a great company and be a part of a great analytics team. I never would have been able to do that without this program.