Employer Engagement with the Smith School
There are a variety of ways you can partner with Smith. Whether you're a new recruiter or a Terp interested in staying connected to your alma mater, there are several options for connecting with the talent you desire and building a strategic presence on our campus.
HireSmith—Our Online Recruiting Portal. Post jobs, review resumes and schedule on-campus recruiting interview dates. Visit hiresmith.net to set up your complimentary account.
Information Sessions, Industry Mash-Ups and Corporate Presentations. Drive student interest and increase your brand visibility by scheduling sessions that convey your company's unique value proposition and hiring needs.
Employer of the Day. Your company will have high visibility at the Smith School's main entrance where you'll network informally with students, in groups and one-on-one, for all or part of the day.
Employer-in-Residence. You'll conduct informal coaching and advising session with Smith students from your own in-house suite, providing them with additional expertise in mapping out their career goals.
On-Campus Interviews—Your Visit on Campus. This is the most effective way to recruit at Smith. We assist in planning, preparing and executing on-campus interviews, making your experience here easy, efficient and exceptional. Our 19 interview rooms are at your disposal, and when you're ready for a break, have lunch on us.
Annual Career Fairs. Our in-person and virtual fairs include MBA Career Expo, Smith Undergraduate, MS and Start-Up fairs and other networking events. 
Volunteer. Partner with us to develop our Smith Terps through participation in resume reviews, mock interview workshops, career panels or industry super days.
Make New Connections. The OCS can help you create brand awareness through executive speaking engagements, classroom presentations, case competitions and other partnerships with Smith faculty, staff, student clubs and our Centers of Excellence.
In The Classroom
SMITH LIVE CASE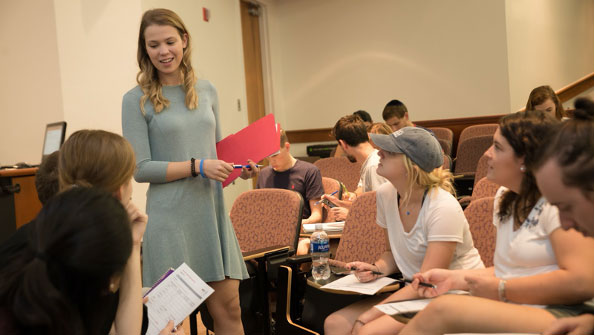 Challenge students to provide innovative solutions to complex business problems. Students get to network with professionals, connect course content to top companies, and hone their business acumen.
Contact Nicole Coomber, assistant dean for alumni & corporate engagement at ncottre@umd.edu.
MBA AND MASTERS PROGRAMS STUDENT PROJECTS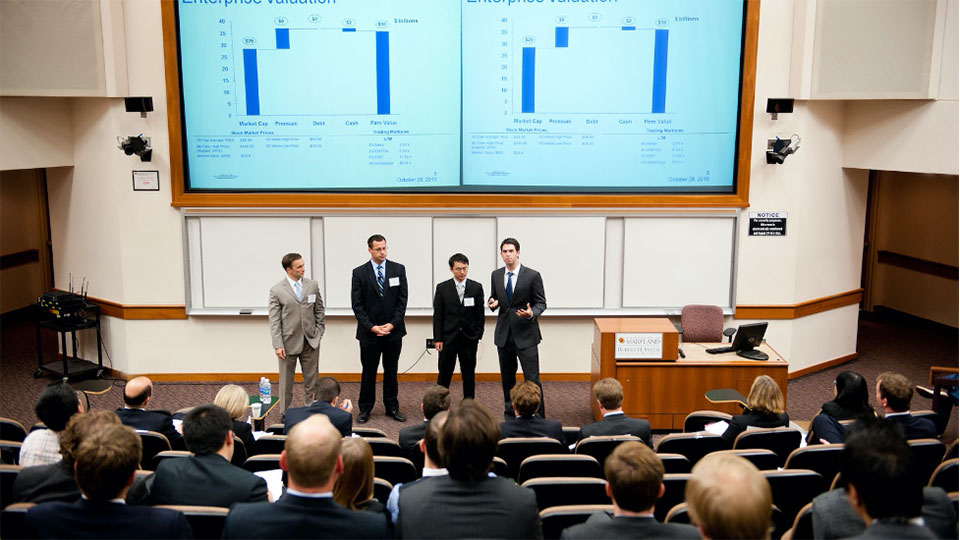 Prepare students for career success by giving them an opportunity to solve complex, real-world business problems. Students demonstrate their skills and knowledge by working collaboratively in small teams with external partners to develop a product or set of recommendations.
Contact Nicole Coomber, assistant dean for alumni & corporate engagement at ncottre@umd.edu.