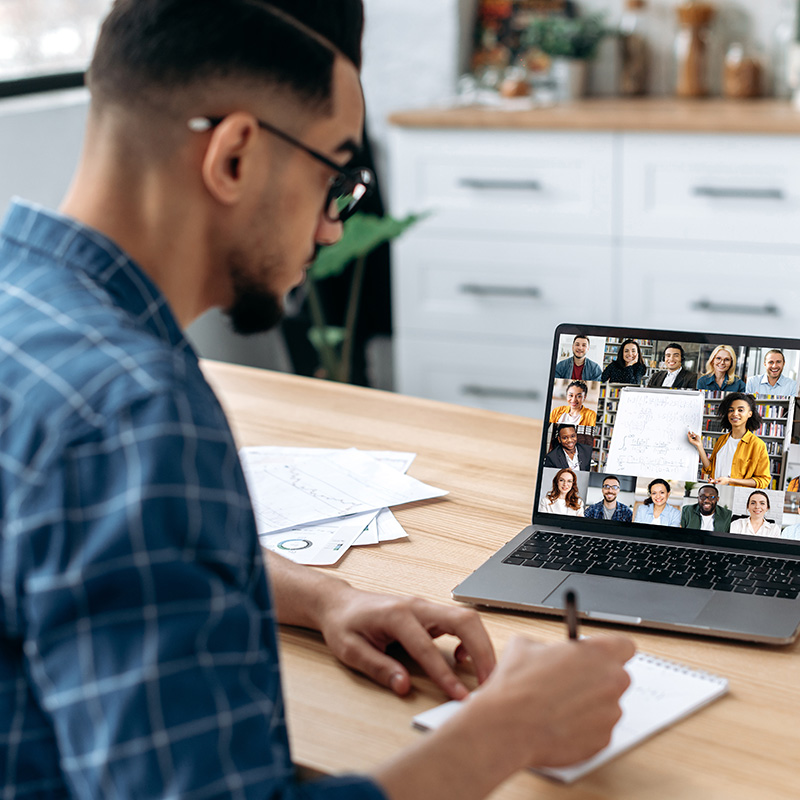 The University of Maryland's Robert H. Smith School of Business is launching a new master's program ideal for recent graduates from any academic background and professionals in any industry seeking a time- and cost-efficient means to develop their foundational business skills.
This Online Master of Science in Management Studies (OMiM) provides students with a broad set of business management knowledge to complement their passions, including how to lead effective teams, market products and make smart business decisions based on data. The program is ideal for working professionals and recent college graduates with any academic background who want a versatile set of skills that can be applied in any industry and may be particularly useful for those working in non-profit organizations.
The first cohort begins in fall 2023. The 30-credit, $40,000 program costs as low as $25,000 with applicable scholarships and can be completed in 12 months.
"The program will position students to excel as leaders in any industry — especially those that require adaptability, creativity and quick thinking," says Associate Professor of Management and director of the program Rellie Derfler-Rozin. "Students further will learn innovative ways of handling workplace challenges, as well as have the opportunity to refine their strategic thinking skills and develop essential business acumen through designated experiential learning classes that feature mentoring from our MIM Advisory Council members."
The instruction format, she adds, "is largely asynchronous but also involves live interaction with professors."
OMiM faculty include Derfler-Rozin, a three-time Smith Distinguished Teacher Award recipient and expert in behavioral ethics, negotiation and decision biases in the workplace; Michael D. Dingman Chair in Strategy and Entrepreneurship Anil K. Gupta, in the top 2% of the most-cited scholars and scientists worldwide as an expert in emerging markets, frugal innovation, global strategy and entrepreneurship; Clinical Professor Oliver Schlake, whose research on scenario-based strategic planning and innovation strategy have been featured in leading academic and practitioner journals worldwide; Associate Professor Myeong-Gu Seo, whose research focuses on work-related emotions, organizational- and institutional-change; and Roy Thomason, with expertise in strategy, leadership and teamwork through 20-plus years in the corporate hospitality industry.
For more information, go to the Online Master of Science in Management Studies homepage.
Media Contact
Greg Muraski
Media Relations Manager
301-405-5283  
301-892-0973 Mobile
gmuraski@umd.edu 
About the University of Maryland's Robert H. Smith School of Business
The Robert H. Smith School of Business is an internationally recognized leader in management education and research. One of 12 colleges and schools at the University of Maryland, College Park, the Smith School offers undergraduate, full-time and flex MBA, executive MBA, online MBA, business master's, PhD and executive education programs, as well as outreach services to the corporate community. The school offers its degree, custom and certification programs in learning locations in North America and Asia.