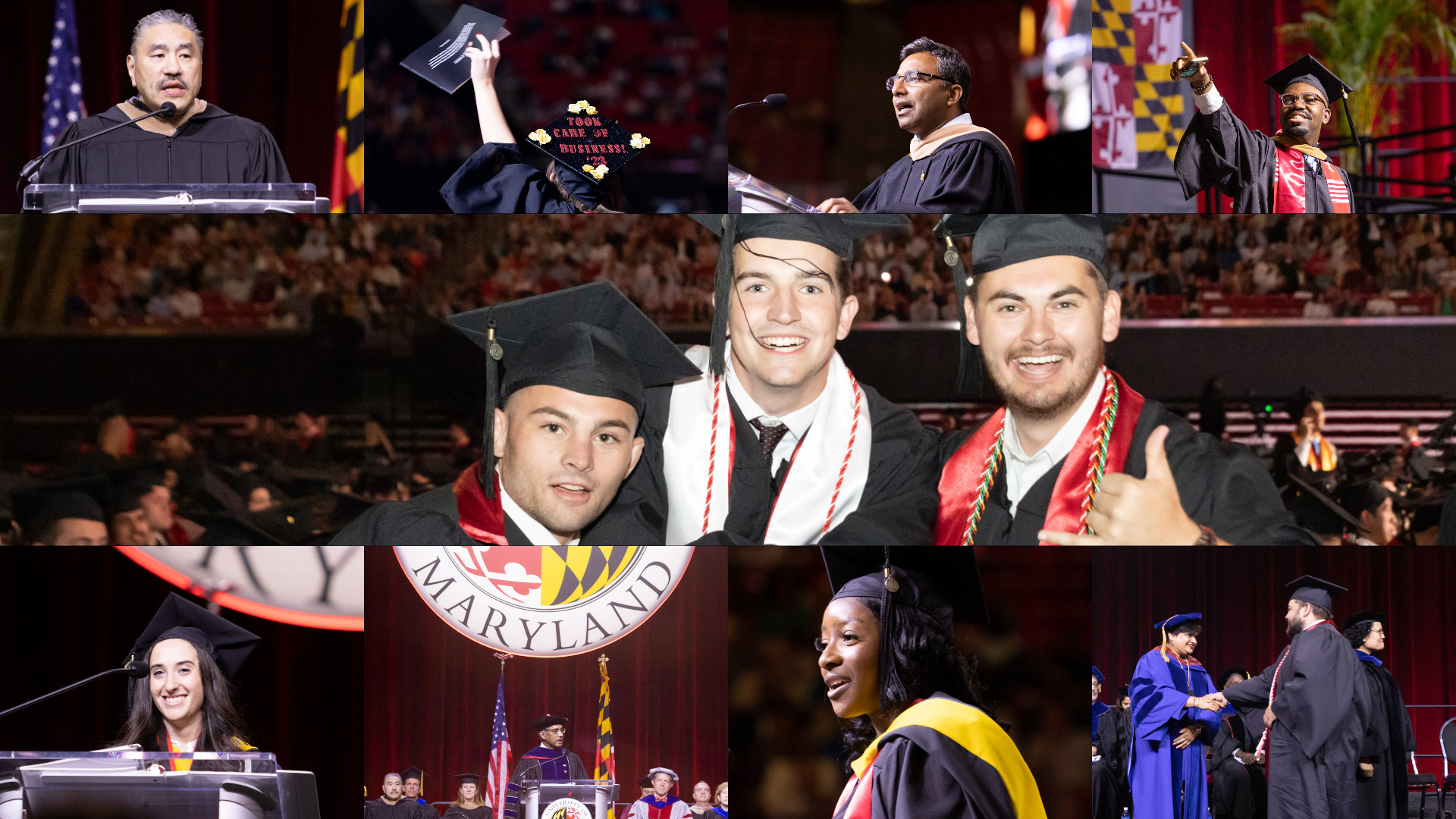 New graduates of the University of Maryland's Robert H. Smith School of Business heard keynote testimonials on overcoming adversity and the life-changing benefits of a Smith degree during commencement exercises on May 24 at the XFINITY Center in College Park. The ceremony recognized 1,191 undergraduate students, 1,065 business master's and MBA students, 10 PhD students and 32 EMBA students.
Watch the videos: Undergraduate Ceremony | Graduate Ceremony | View the photo gallery
Robert G. Hisaoka '79 and His Guide to Handling Adversity
Not everything in life goes according to plan, and unexpected adversity is almost inevitable. But the difference between failure and success lies in the response.
As the undergraduate commencement speaker, Robert G. Hisaoka '79 offered his formula for overcoming adversity – resolve, resourcefulness and resilience.
"You can't control these challenges that come your way, but you can control how you respond to them," said Hisaoka. "Understanding this will help you work through even the most difficult things that life throws at you."
In his keynote, Hisaoka shared some of his most challenging, life-altering moments, including experiencing his mother's passing at age 13, losing his father at age 20 and the abrupt end of his accomplished judo career after sustaining a knee injury a week before competing for a spot at the Olympic Trials.
Despite the upheaval brought to his life, Hisaoka forged ahead in honor of his parents and the knowledge they instilled in him. He obtained his CPA and embarked upon his successful accounting career.
After parlaying his experiences into co-founding a company that bought a majority stake in import car dealerships, Hisaoka is now in the venture capital space, investing in disruptive companies with huge potential to scale.
He attributes his success not only to his desire to be the best he could be but also to one of the main principles of judo which he applied to all aspects of his career, "maximum efficiency, minimum effort."
"By excelling and doing my best, different doors opened for me. Each door led me to a different opportunity, and that's how my career evolved," said Hisaoka. "I could never have predicted how my career would go based on my start in accounting. Being effective and producing results brought me those opportunities."
Hisaoka brings that same tenacity to his philanthropic endeavors. He has raised roughly $21 million for the Joan Hisaoka Gala, founded in honor of his sister, who passed away from cancer in 2008. He's also served on the Smith School's Board of Advisors and supported the Dingman Center for Entrepreneurship through the Hisaoka Speaker Series and the Pitch Dingman Competition.
He told graduates to use their knowledge and resources to find a way to make a difference in their communities, no matter how big or small.
"It makes your life more meaningful to help others. And it doesn't always involve money, which I recognize is in shorter supply at the beginning of your careers. It is also about being helpful, caring, and getting involved," said Hisaoka. "The things we see as small gestures can be very big to others."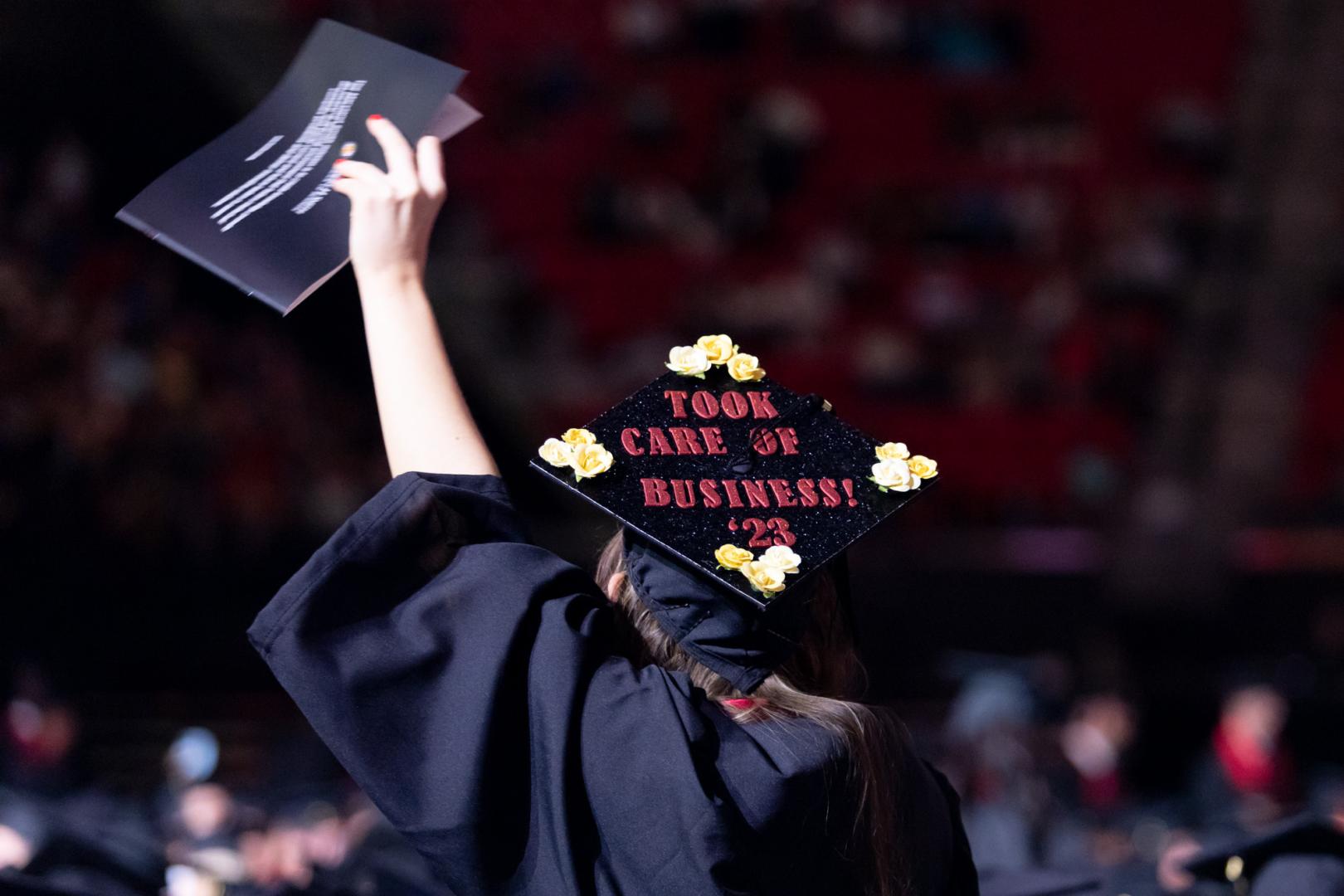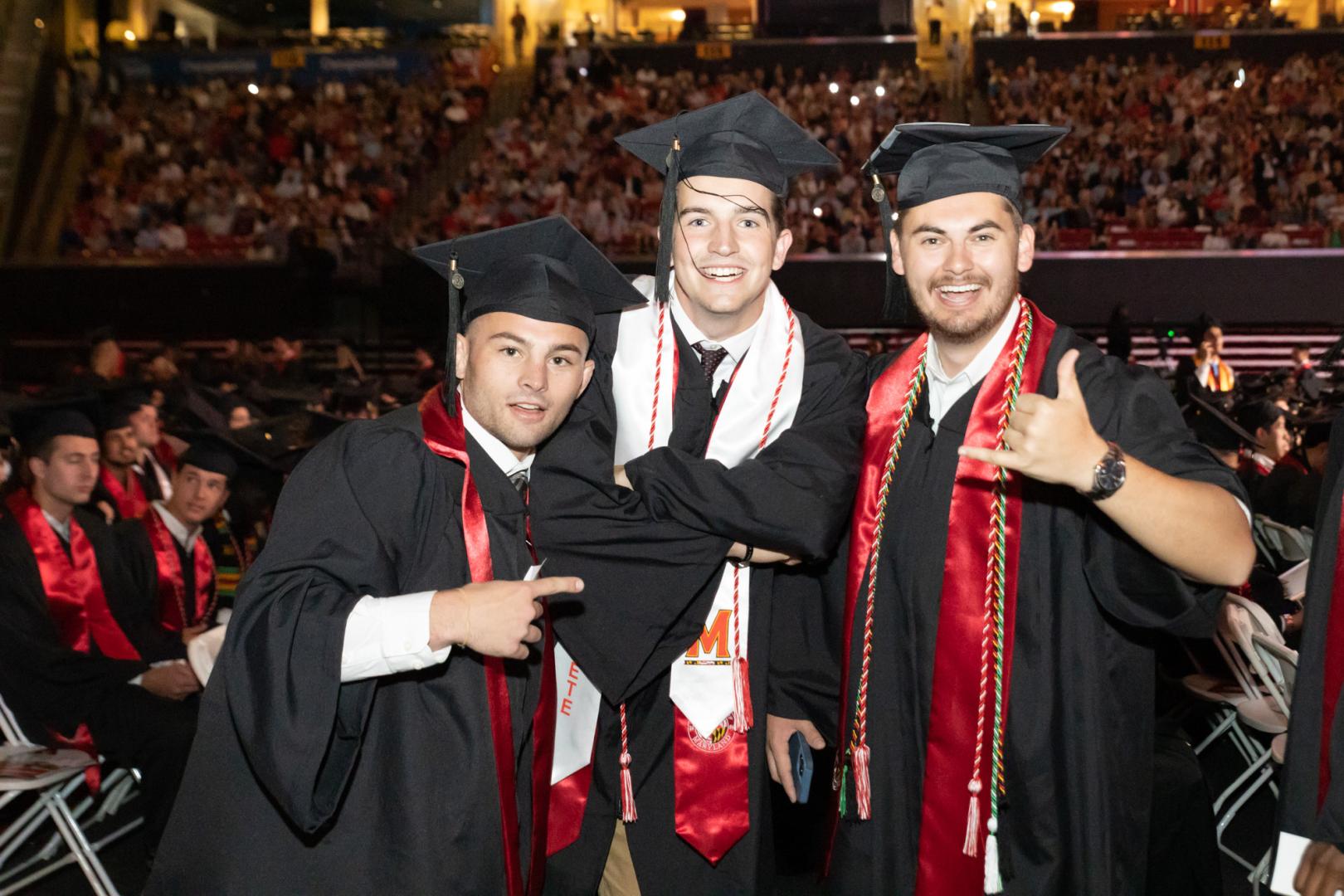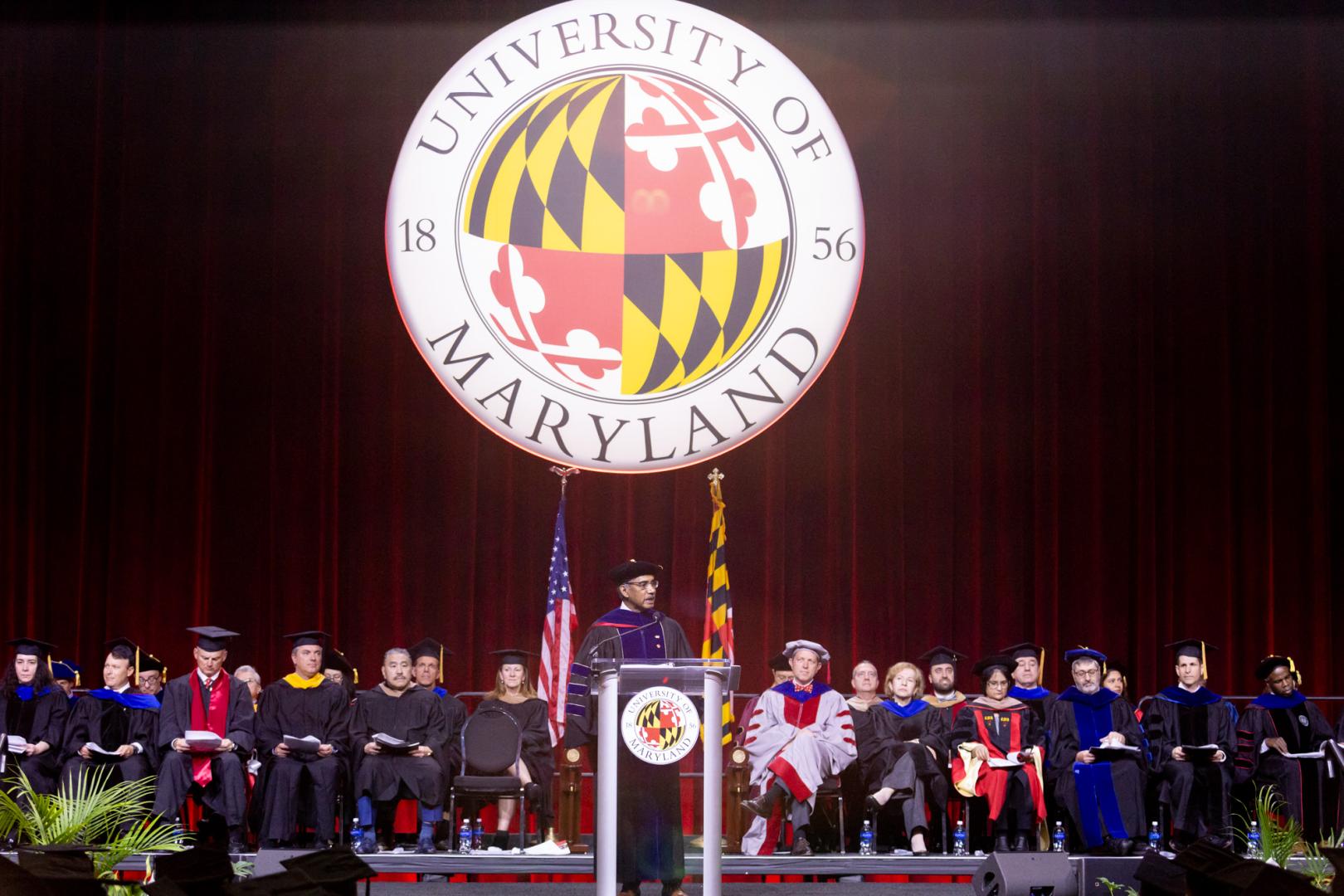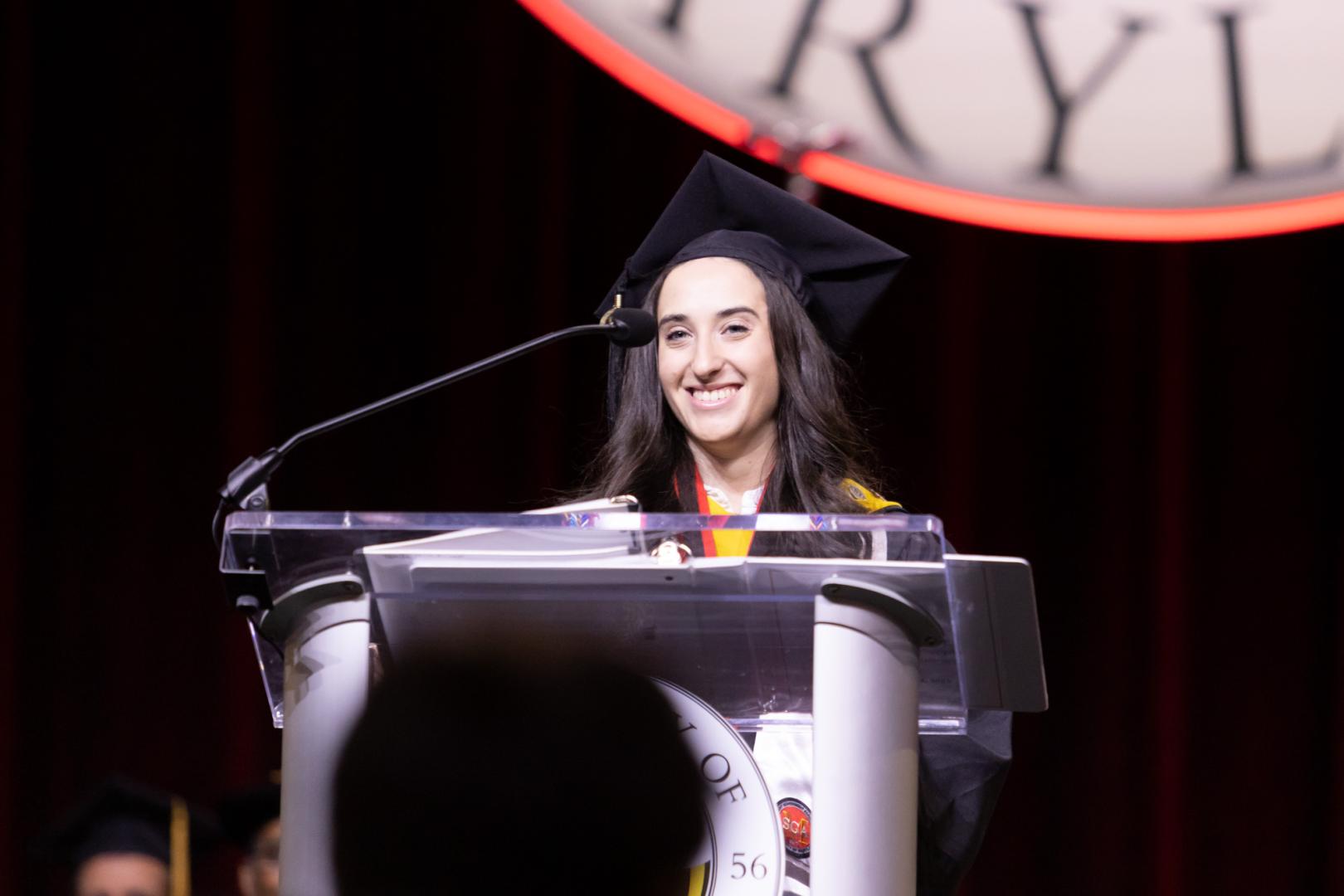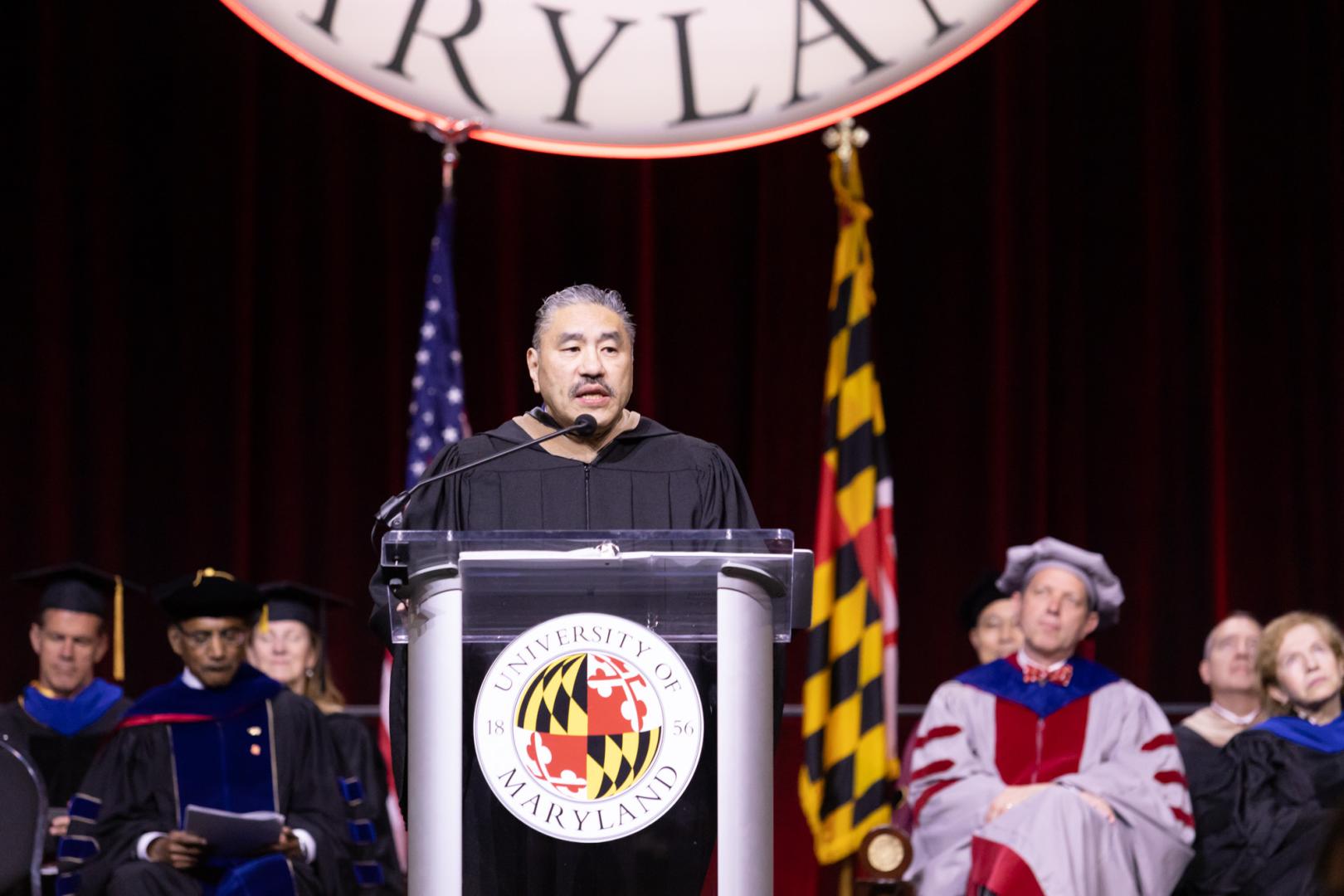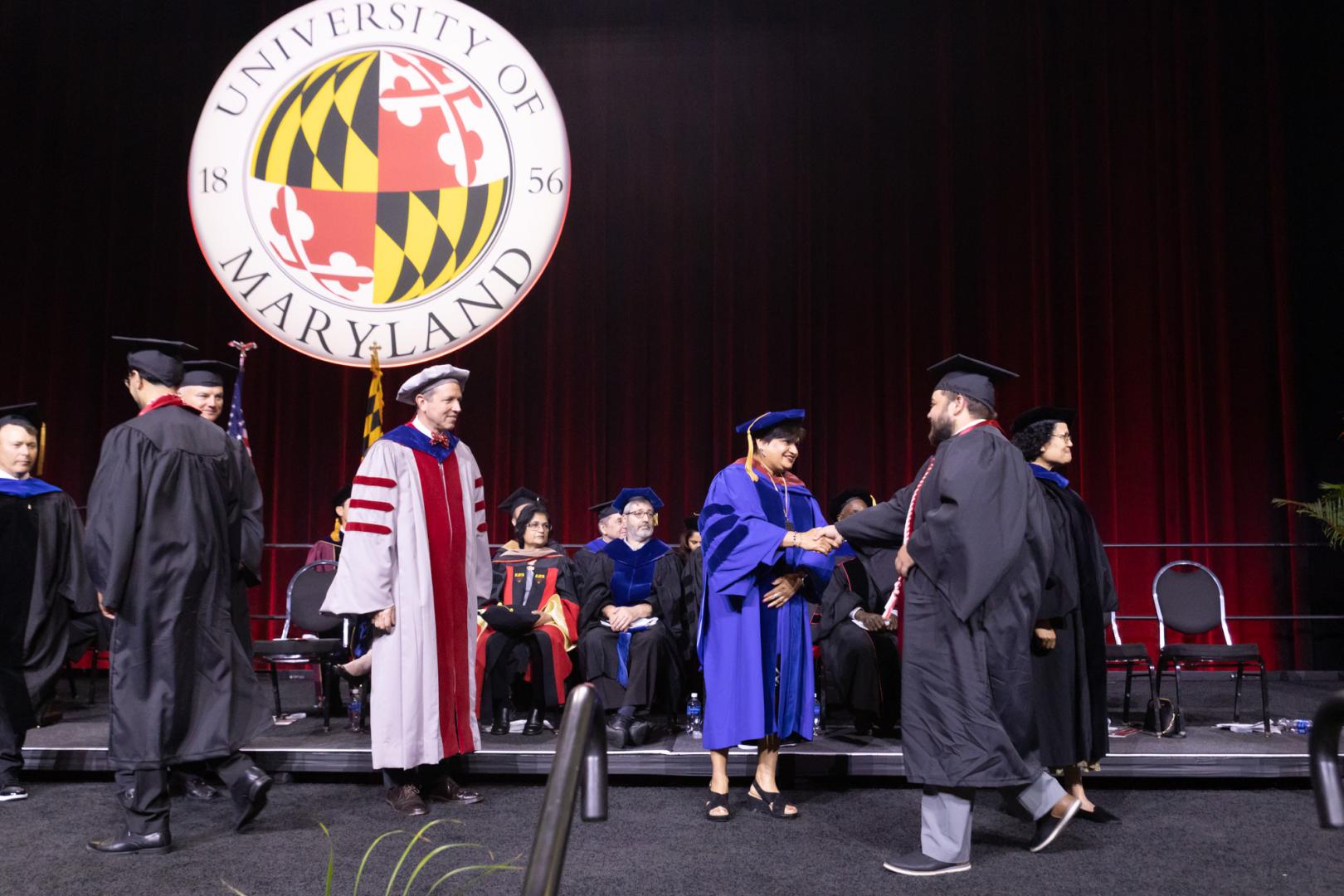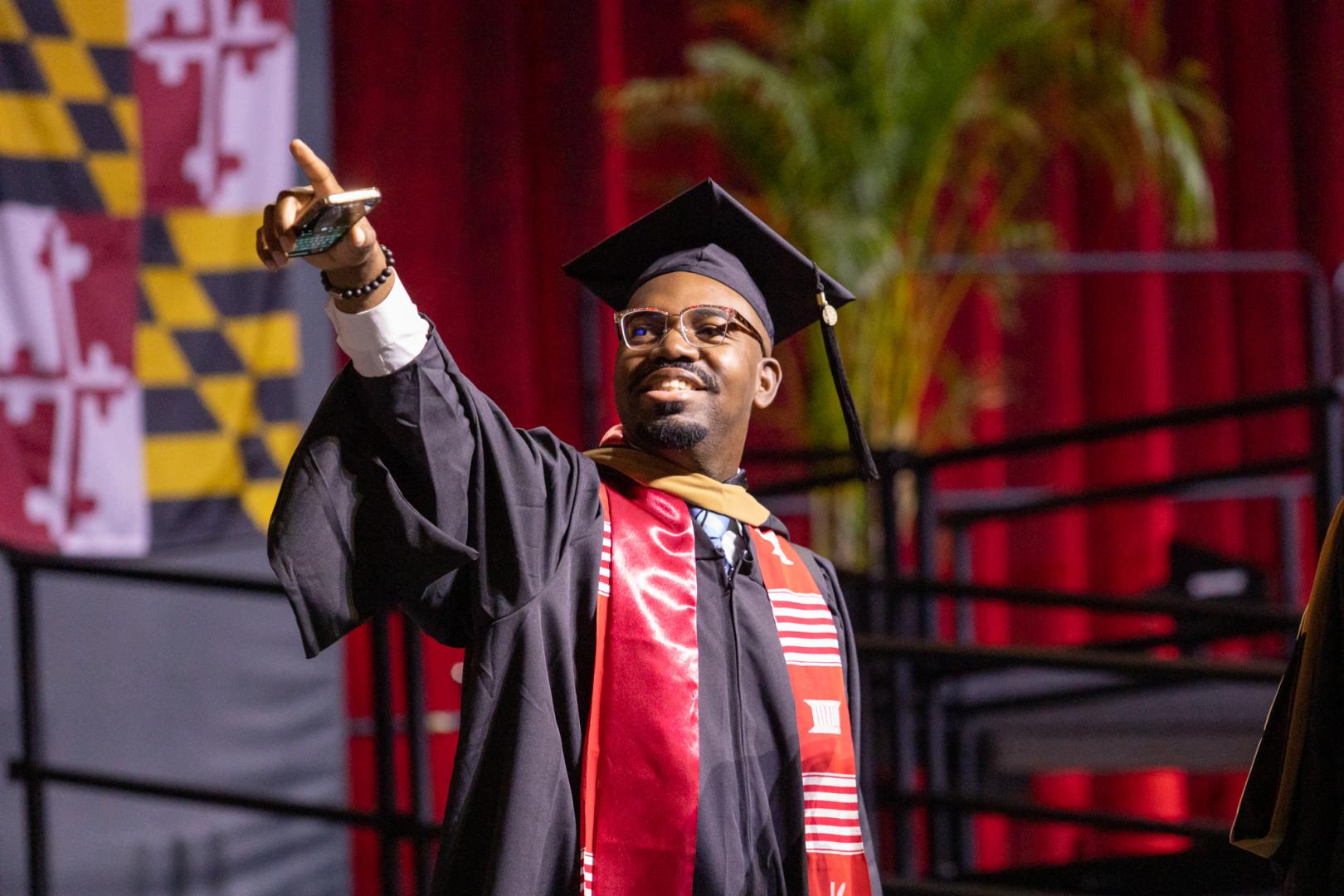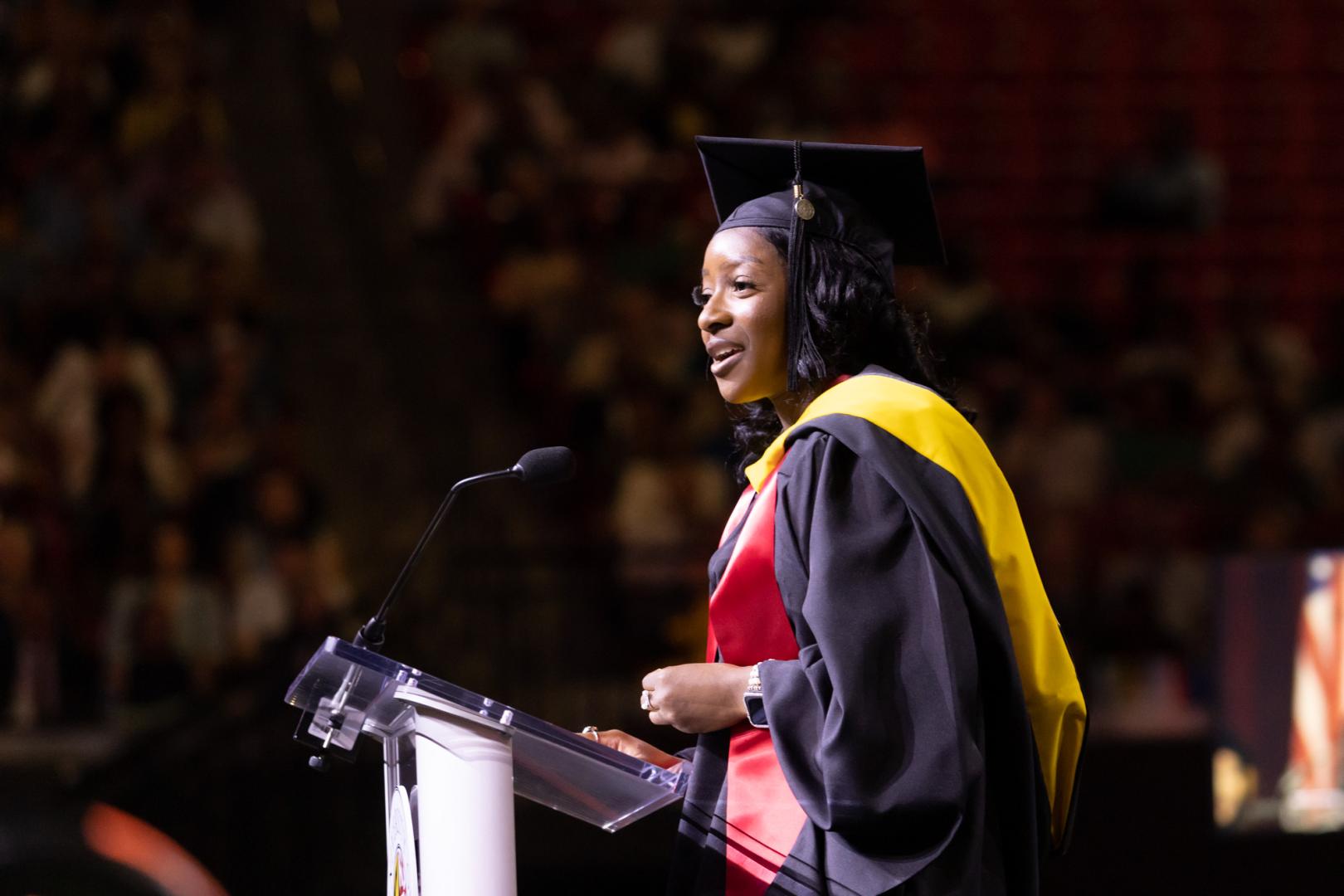 Vishal Khera, MBA '00: Appreciating the Life-changing Power of a Degree
For Vishal Khera, MBA '00, enrolling at the University of Maryland's Robert H. Smith School of Business wasn't just an opportunity to further his education. It was a chance to honor his family's sacrifices.
Khera, the former co-founder and president of Creative Systems and Consulting, a leading digital transformation services firm, served as the graduate keynote speaker during the May 24 spring commencement ceremony. He joined families and guests in celebrating the graduates' commitment to themselves and chasing their dreams.
In his remarks, Khera cemented the significance of this milestone by reflecting on the impact of education across multiple generations of his family's history. He shared how his grandparents and parents were victims of India's violent partition in 1947 and subsequently lived in a refugee camp for over nine months before resettling.    
It was education, Khera said, that empowered the family to persevere and navigate that period of uncertainty successfully.
"They instilled in us a deep appreciation for education as a means for creating a better future, and why not? It was their education that enabled them to restart their lives in the new surroundings," said Khera.
After graduating from Maryland Smith's Full-Time MBA program, Khera leveraged his education to accomplish his dream of owning a business. He and his wife, Vanitha, founded Creative Systems and Consulting, a successful endeavor acquired by a publicly traded global management consulting firm in Dec. 2021.
The business, he said, succeeded in part because of two simple principles – taking care of the customers and taking care of the employees. Those principles are a focal point in his new role as a founder of Khera Ventures, assisting entrepreneurs seeking to bring enterprise software and advanced technology products to market.
"I learned that success is not just about the bottom line, but about the impact we can make in the lives of others," said Khera.
Media Contact
Greg Muraski
Media Relations Manager
301-405-5283  
301-892-0973 Mobile
gmuraski@umd.edu 
About the University of Maryland's Robert H. Smith School of Business
The Robert H. Smith School of Business is an internationally recognized leader in management education and research. One of 12 colleges and schools at the University of Maryland, College Park, the Smith School offers undergraduate, full-time and flex MBA, executive MBA, online MBA, business master's, PhD and executive education programs, as well as outreach services to the corporate community. The school offers its degree, custom and certification programs in learning locations in North America and Asia.