One of the world's top schools for business research, Maryland Smith also is where students experience top-level teaching in a highly supportive community. Smith chronicles and celebrates this distinction at the end of each academic year by honoring its outstanding faculty and staff members with awards of excellence.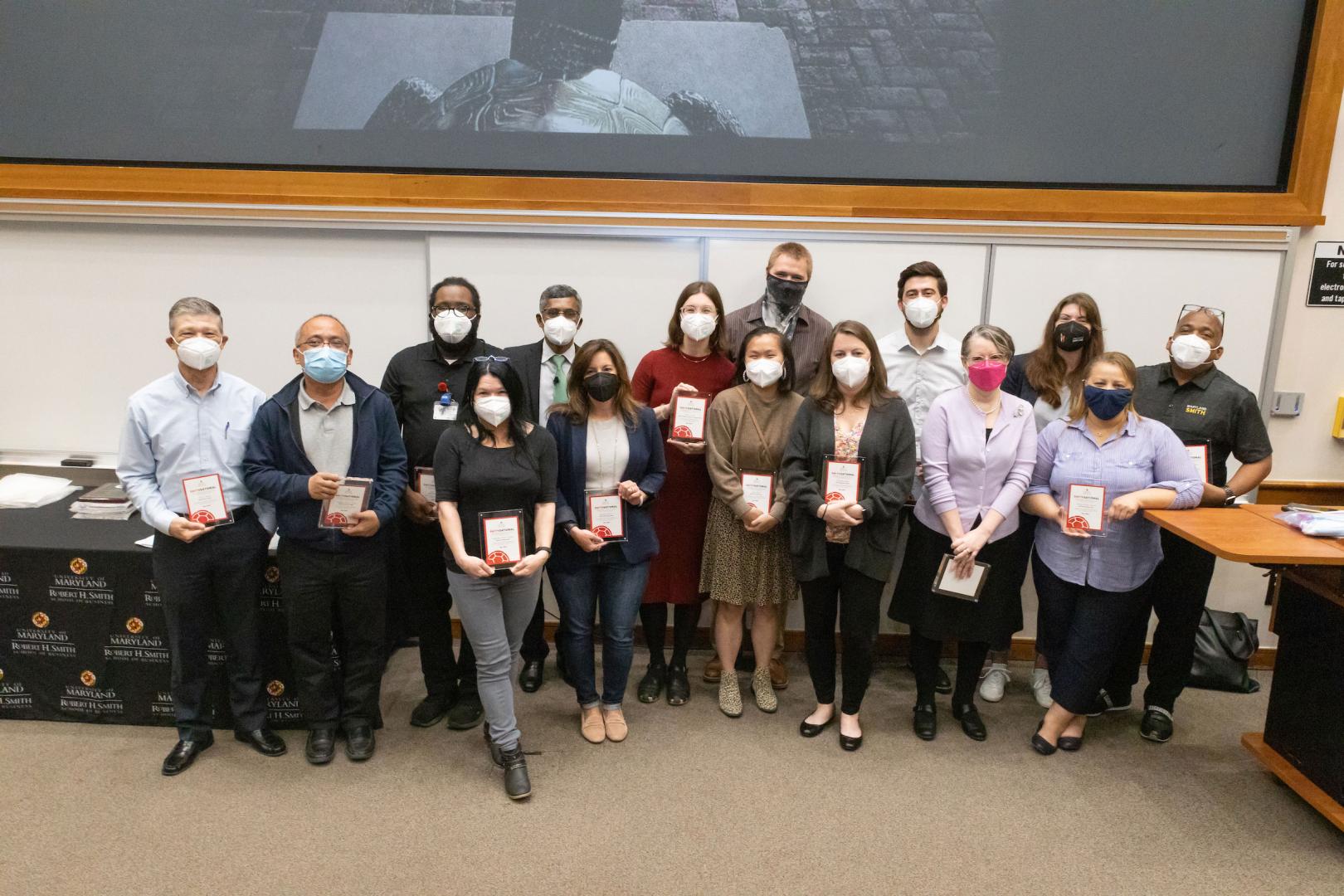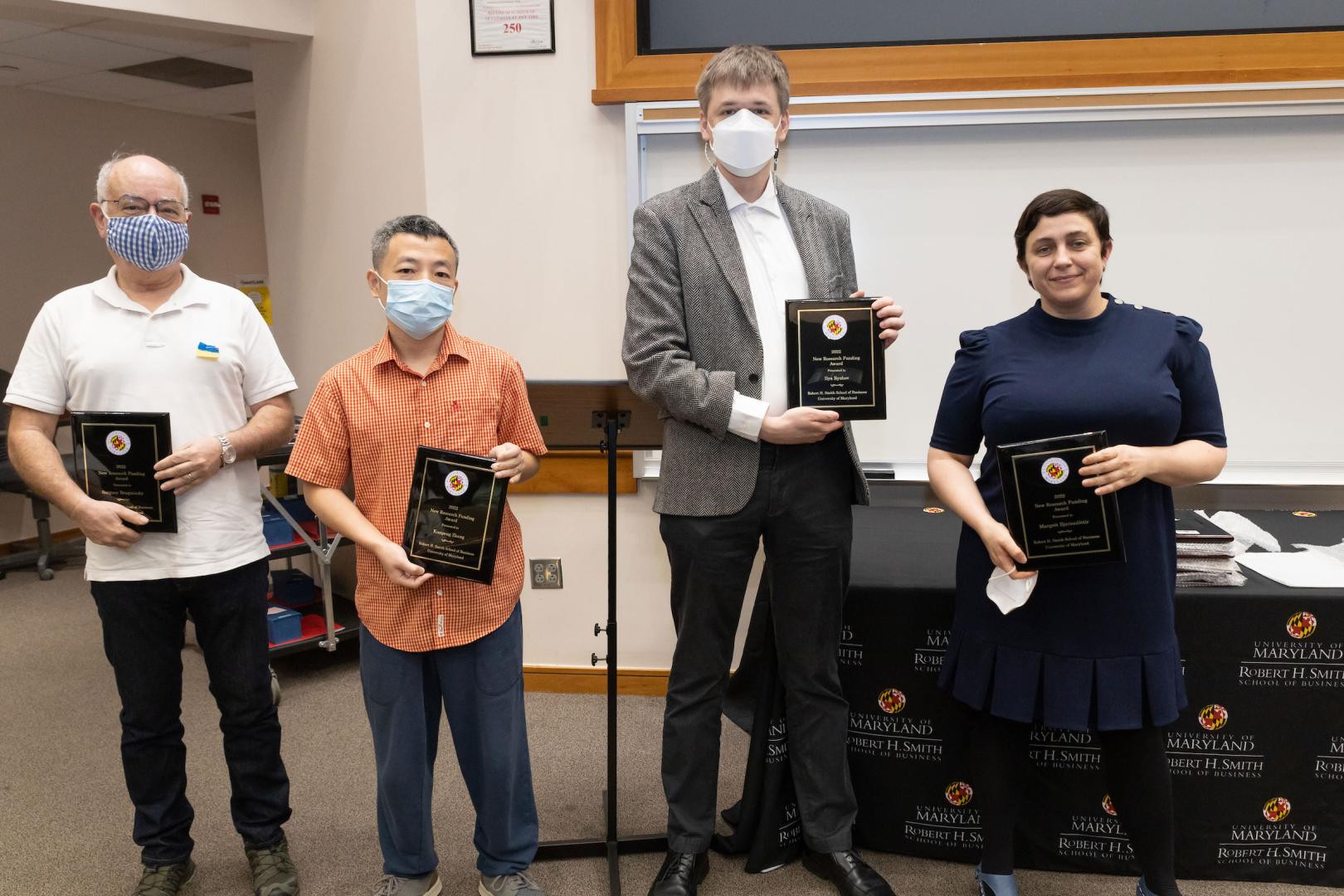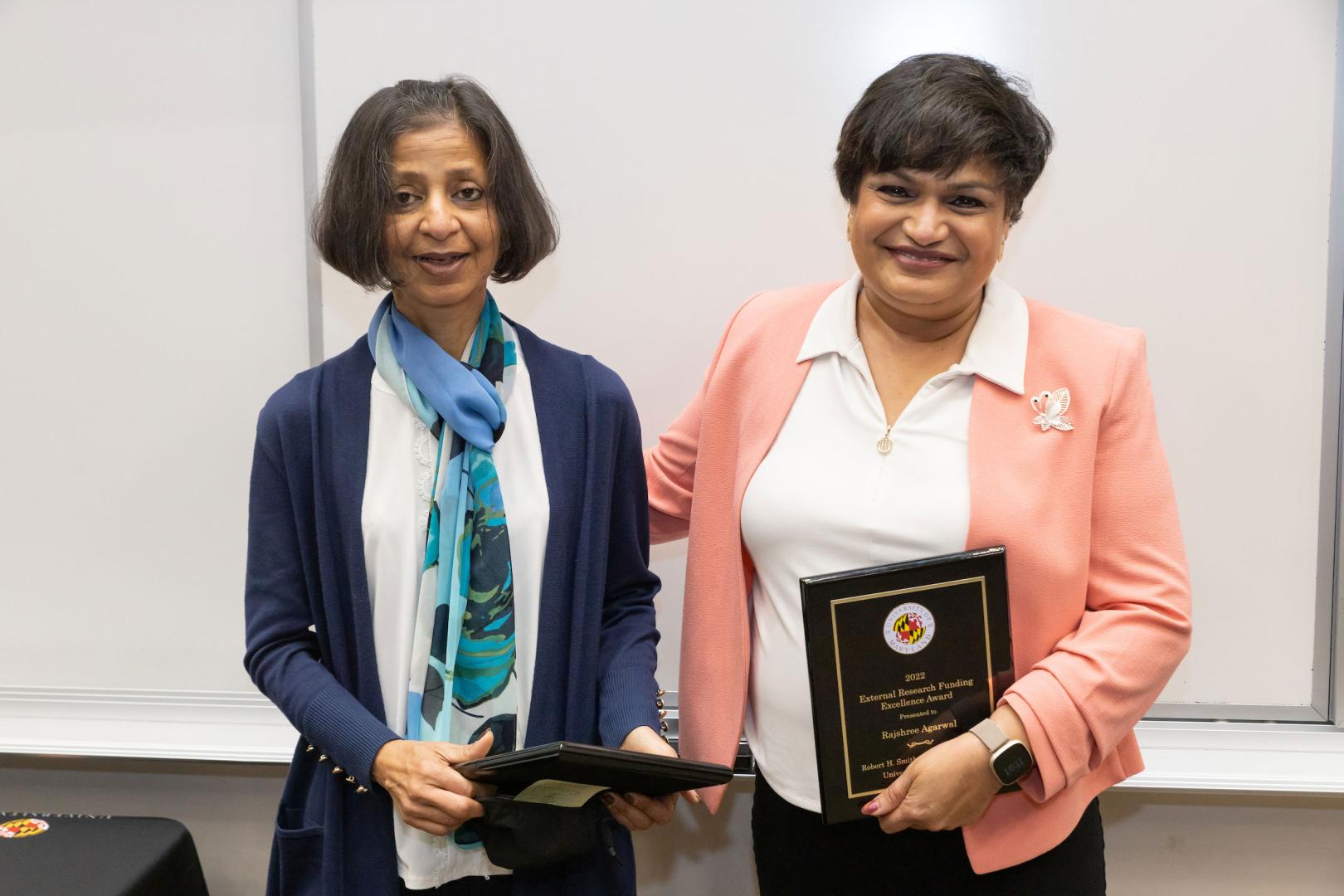 This year, 33 faculty and 15 staff members received awards at the Maryland Smith assembly on May 13, 2022:
FACULTY RECOGNITION AWARDS
External Research Funding Awards:
Ritu Agarwal
Rajshree Agarwal

New Research Funding Awards:
Ilya Ryzhov
Margret Bjarnadottir
Kunpeng Zhang
Serguey Braguinsky

Allen J. Krowe Award for Teaching Excellence:
Humberto Coronado
Judy Frels
Samuel Handwerger
Julie Pavlovsky
Evan Starr
Emanuel Zur

Legg-Mason Teaching Innovation Award:
John Bono
Distinguished Teaching Awards:
Leigh Anenson
Wilbur Chung
Jon Crocker
Michelle Dugas
Philip Evers
Trevor Foulk
Leland Gardner
Jennifer Gershberg
Samuel Handwerger
Jewelyn Harrington
Robert Hoffman
Lauren Rhue
Rellie Rozin
Rachelle Sampson
Nick Seybert
Debra Shapiro
Paul Soto
Michel Wedel
Lingling Zhang
Bobby Zhou
STAFF RECOGNITION AWARDS

Smith Rookie of the Year Award
Lian Kish

Smith Values Award
Rebecca Winner

Smith Innovations Award
Nicholas (Nikk) Bonneau

Staff Excellence Award
Darrell Claiborne
Roy Corona
Moises Melano

Smith Ambassador Award
Luke Dieguez
Michelle Keen

Smith Student Champion Award
Lottie Byram
Gabrielle (Gigi) Gibson

Smith Unsung Hero Award
Jason Allen
Amadeo (Deo) Guloy

Smith Champion for Diversity & Inclusion Award
Kara Korab

Smith Collaboration Award
Jennifer Hoeritz
Donna White-Sneed
Media Contact
Greg Muraski
Media Relations Manager
301-405-5283  
301-892-0973 Mobile
gmuraski@umd.edu 
About the University of Maryland's Robert H. Smith School of Business
The Robert H. Smith School of Business is an internationally recognized leader in management education and research. One of 12 colleges and schools at the University of Maryland, College Park, the Smith School offers undergraduate, full-time and flex MBA, executive MBA, online MBA, business master's, PhD and executive education programs, as well as outreach services to the corporate community. The school offers its degree, custom and certification programs in learning locations in North America and Asia.