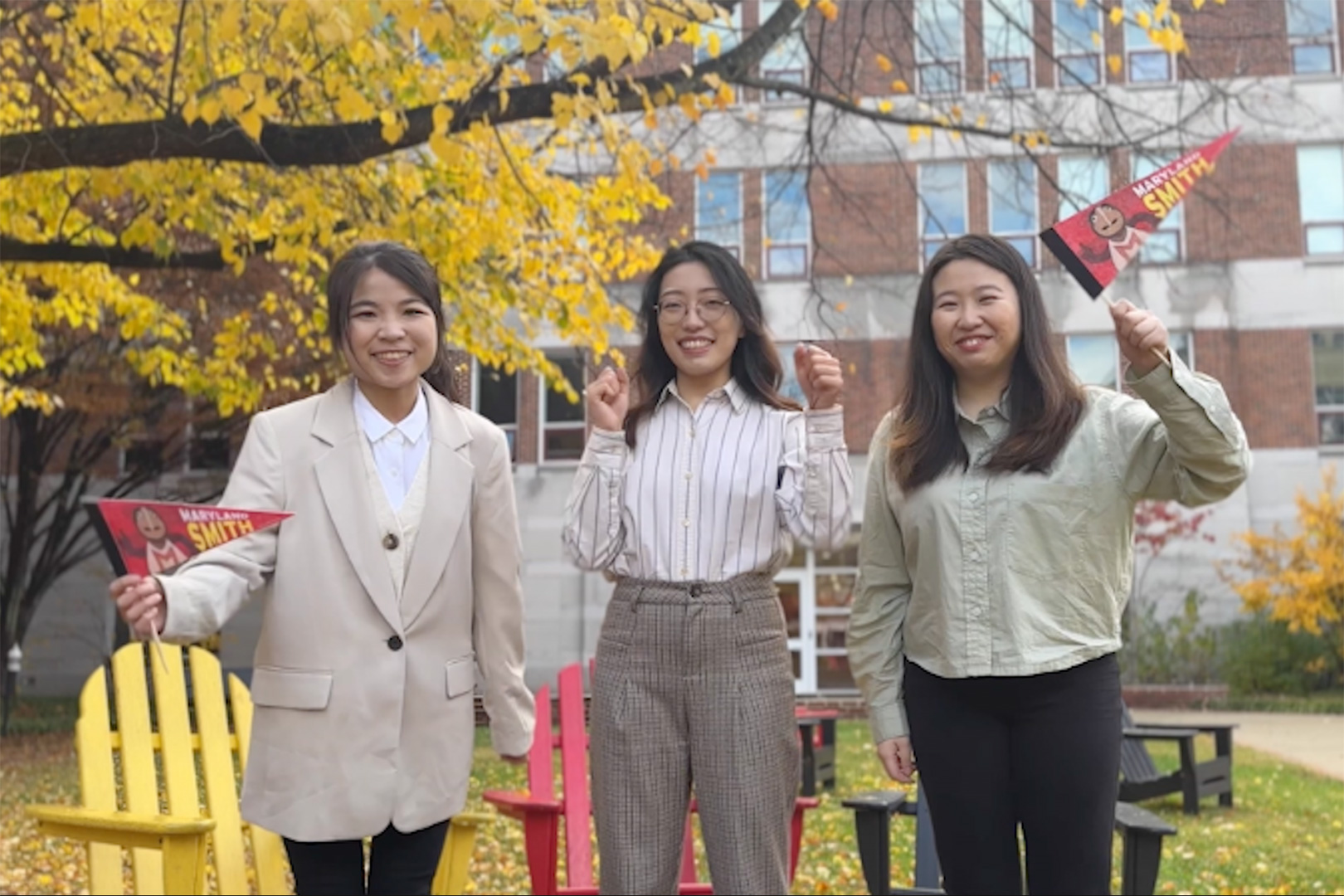 A team of MS in Marketing Analytics students at the University of Maryland's Robert H. Smith School of Business, competing under the name "Young Intelligent Talent," captured the $35,000 top prize in the recently completed Adobe Analytics Challenge 2022.
Part of Smith's 2022 graduating class, the students, I-Ju Lin, Chu-Hsuan (Trista) Tsao and Yiling Kang "impressed the judges with their data-driven insights," according to Adobe Blog. "With Adobe's analytics tools, they examined the cross-device customer journey of those booking travel with Hilton — pulling anonymized data from a portfolio of 18 brands and over 7,000 properties worldwide — to understand how consumers are making purchase decisions digitally across devices."
The Smith students competed among 3,000-plus teams worldwide on the data challenge presented by sponsor Hilton. "They impressed everyone with their recommendations on increasing online bookings and customer loyalty," says Associate Professor of Marketing Bobby Zhou, who mentored the team.
The trio, Zhou adds, "represents the best of our student community, and I am sure they will continue to do wonderful things in their careers moving forward."
Read more about Smith's MS in Marketing Analytics Program.
Media Contact
Greg Muraski
Media Relations Manager
301-405-5283  
301-892-0973 Mobile
gmuraski@umd.edu 
About the University of Maryland's Robert H. Smith School of Business
The Robert H. Smith School of Business is an internationally recognized leader in management education and research. One of 12 colleges and schools at the University of Maryland, College Park, the Smith School offers undergraduate, full-time and flex MBA, executive MBA, online MBA, business master's, PhD and executive education programs, as well as outreach services to the corporate community. The school offers its degree, custom and certification programs in learning locations in North America and Asia.