Snider Consulting Group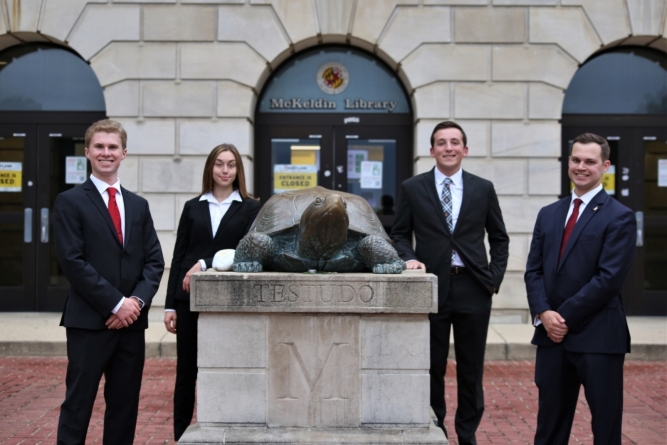 The Snider Consulting Group (SCG) is a premier student-run organization that provides hands-on consulting opportunities while developing bonds across the UMD campus. SCG is a replica of real-world management consulting firms and designed to strategize for Maryland clubs, enabling members to understand the projects they will complete in their careers post-graduation.
After connecting to other undergraduate clubs and taking them on as clients, SCG helps organizations achieve their vision of success through sustainable strategies, research, management, and process improvement.
SCG recruits members based on networking, classroom excellence, and relations with previous club leaders. At the half-way mark of each semester, SCG members reach out to a cohort of leaders and invite them to the team. SCG searches for members who: display a high level of motivation in the classroom, have consulting experience through fellows, internships, projects, are outgoing, and confidently adapt to new ventures. As a part of the onboarding process, new analysts will engage in numerous faculty-led workshops to enhance their consulting expertise and work on benchmarking analysis for the remainder of the semester. After establishing a foundation of management consulting knowledge and understanding SCG's inner operations, new members join the ranks as consultants and tackle client projects in the upcoming term.
Check out their website at sniderconsultinggroup.com for more information.