Events & Outreach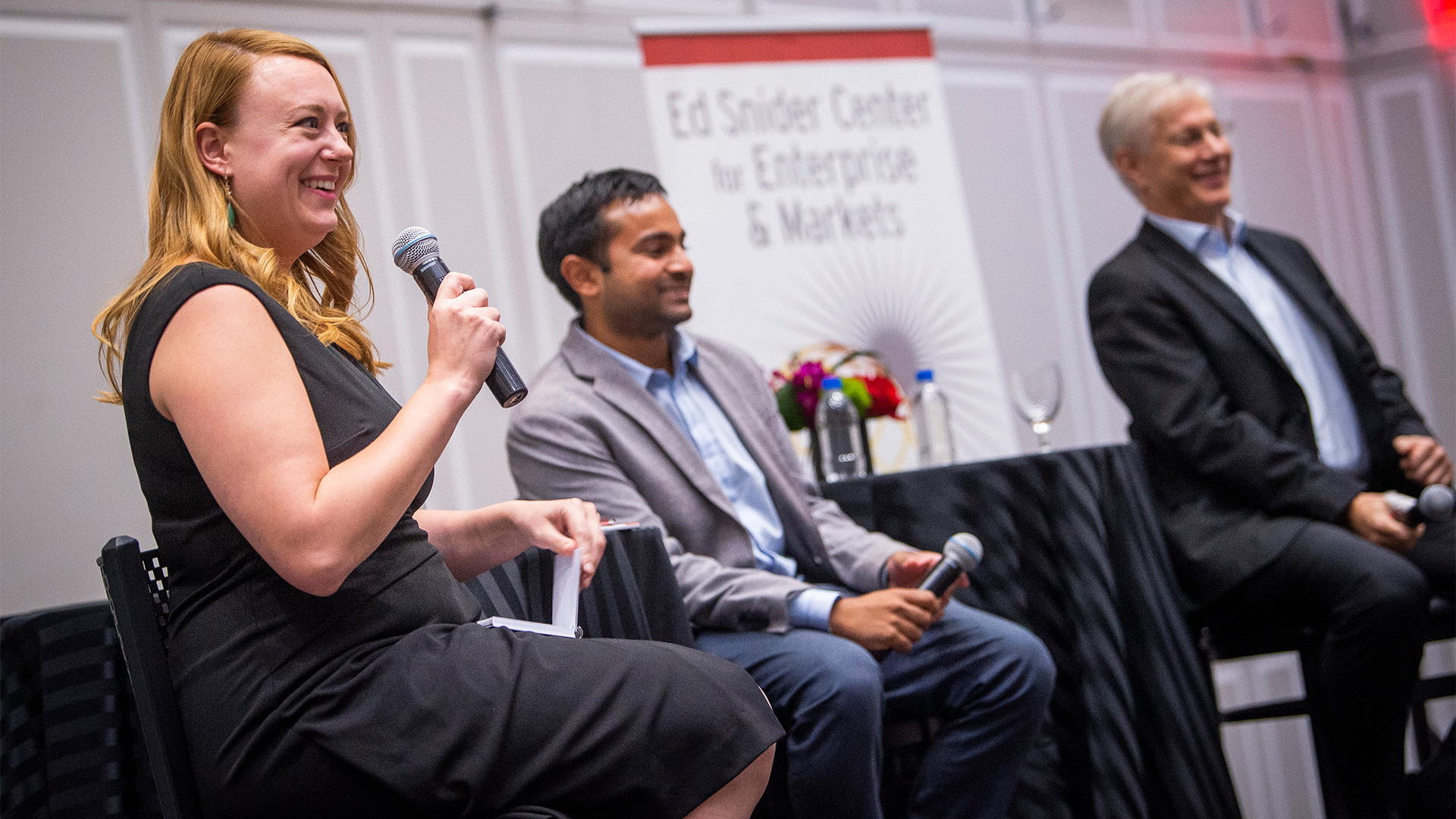 At the Ed Snider Center we seek to foster discussions on big topic issues that illuminate the roles of individuals, business, and social institutions in enterprise and markets. Events like our debates and colloquiums bring together a large audience of students, academics, and business leaders in College Park to hear rich discussions on diverse topics such as: ethics and leadership, freedom of expression, capitalism versus socialism, and nationalism versus globalism.
Snider Focus on Innovation and Markets, our digital publication, makes scholarly research relevant for the public and features research in four key areas: business & society, finance & regulation, talent & leadership, and technology & innovation. The Inc Tank podcast, in partnership with Wake Forest University, features Ed Snider Center executive fellow David Yang as co-host and explores the impact of technology on business and society.
Finally, personal and professional development cannot happen in a vacuum. It must be celebrated. That's why the center supplements curricula with programs that honor, recognize, and promote leadership among those who deliver trailblazing research, show extraordinary vision, exhibit leadership through teamwork, and demonstrate personal growth and success rooted in resilience and integrity.