Learn from Global Thought Leaders
Our one-of-a-kind faculty create a vibrant intellectual community where you'll be challenged to learn and grow. Our highly regarded research faculty are shaping the practice of business around the world.
Current Research Articles
18
Smith Faculty are in the top 2% of the most cited scholars worldwide.
Launch Extraordinary Careers
Smith's deep connections to the business community open unmatched opportunities. Advisory Councils keep us actively engaged with industry leaders and experts, who bring their real-world experience to help shape what students learn, match classroom lessons to real-world needs, and widen the pipeline for internship and job opportunities.
2,100
Employers that recruited Smith students last year — a number that has grown by 30% since 2019.
3,000+
Active recruiting partners ready to help you find the perfect next step in your career.
As I moved along the interview ladder, I worked with my career coach to sharpen my responses. My last round of interviews went so well that Amazon offered me a more senior role than I originally applied for
Blanka Thibaud, MBA '21
Real Estate Transactions Manager
Amazon
Join Our Diverse, Successful Community
Your success depends on an environment that is as supportive as it is challenging. You'll feel that support from faculty, staff and your classmates.
100%
African American Students Retention
98%
Female Student Retention
91%
Latinx Student Retention
Diversity means being exposed to different perspectives. If you surround yourself with people who think like you, then you are selling yourself short.
Marc Marshall '23
Strategy Consultant
PwC
Experience the Power of the Smith Network
The Smith community extends far beyond the walls of Van Munching Hall. With more than 66,000 alumni globally, and partnerships with prestigious companies, organizations and foundations, you're never without a connection.
Carly Fiorina
When Carly Fiorina, MBA '80, looks back over the arc of her career, what stands out for her isn't a single achievement or experience. That's not what defines her. So what does stand out for her as she looks back?
Welcome from Dean Prabhudev Konana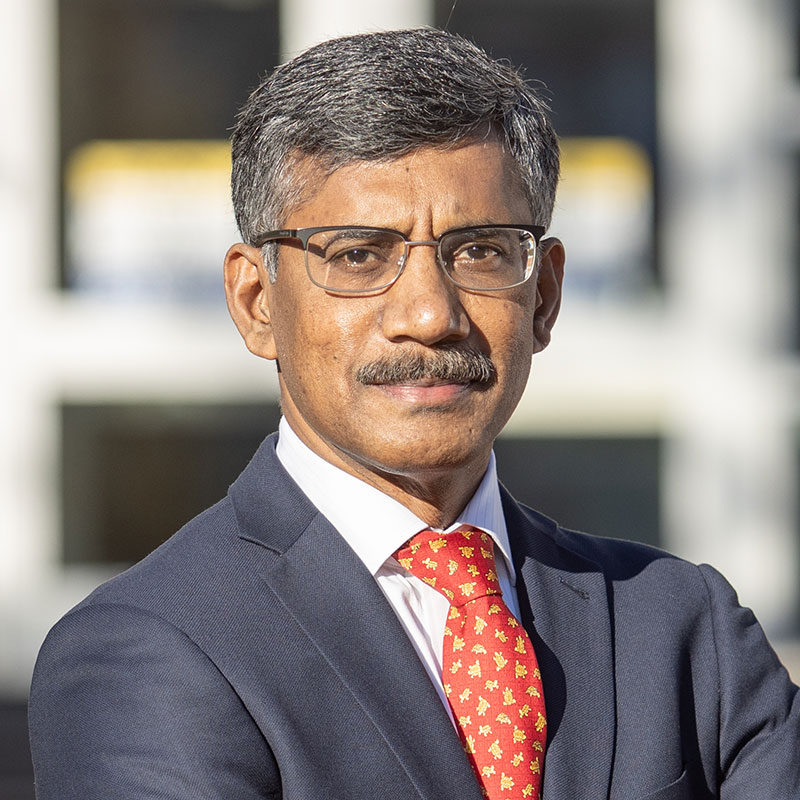 Welcome to the Robert H Smith School of Business at the University of Maryland!  It is an exciting time to be part of the Maryland Smith community. Located just 7 miles from the White House, we are at the heart of both business and power, with multinational corporations, influential NGOs, massive Federal enterprises and a burgeoning innovation community right in our backyard.