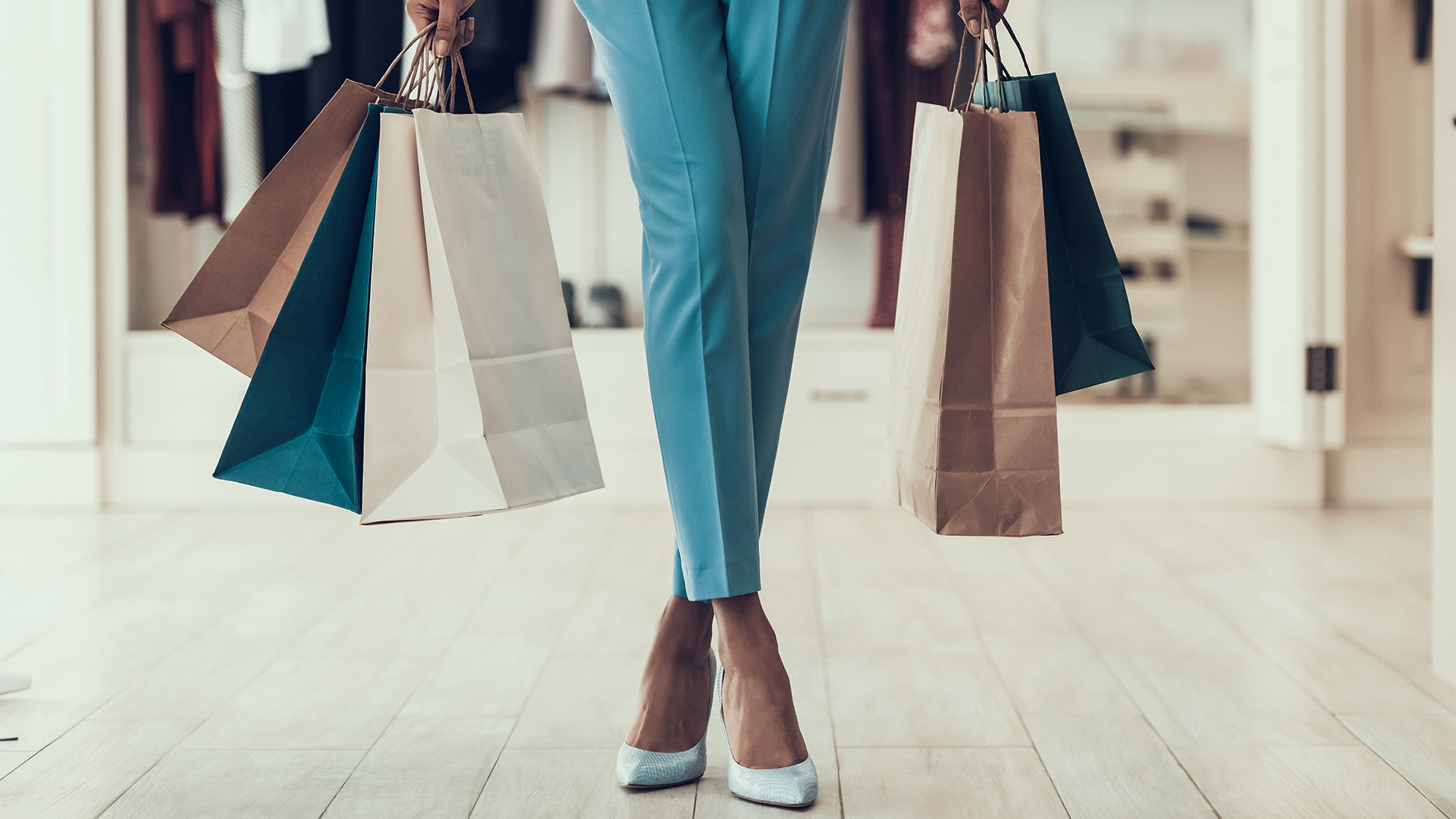 Do you shop differently now than you did a few years ago? If so, you're not alone, says Maryland Smith's Jie Zhang.
Zhang, a professor of marketing and the Harvey Sanders Fellow of Retail Management, recently spoke with WalletHub about how the pandemic changed consumer behavior, how consumers can better cope with rising inflation, and what the post-pandemic economy might look like.
Q: How have consumer spending habits changed during this last year?
A: The pandemic has led to some long-lasting shifts in consumer spending. As we all know, online shopping experienced sharp increases during the pandemic, and it will continue to grow into the future. Many consumers expanded the type of products they bought online, initially due to safety concerns about in-store shopping. As they get used to the convenience of online shopping, they are likely to stay with that habit. In addition, consumers had gravitated toward bulk buying and stocking up during the pandemic, and many are sticking to that habit going forward. When it comes to entertainment products, many people have invested in hardware and software for at-home entertainment, and they will continue consumption patterns of digital products.
Q: What tips do you have for consumers looking to improve their finances?
A: A few things:
Shop around for more affordable alternatives and be willing to switch to store brands and other lower-priced options.
Plan ahead for big-ticket purchases and wait for the prices to be good, such as during sales events or the holiday shopping season.
Do more home cooking instead of dining out (and support your local restaurants when you do go out dining).
Watch over credit card spending and pay off credit card debts as soon as possible.
Start a saving plan as long as you can afford to and be disciplined about sticking to it. Even a small amount adds up in a long time.
Q: Has the vaccination rollout and the reopening of businesses increased consumers' economic confidence?
A: Yes, absolutely. The vaccination rollout gives people a sense of safety to go out, which certainly has helped businesses draw their customers back. And the reopening of businesses, in turn, reinforces consumers' confidence. I would caution about the impact of inflation though, which is at a 40-year high. It has not caused a big dent in consumers' confidence about the economy yet. But as the costs of groceries and other everyday products continue to go up, more and more households are feeling the pain, which will eventually haunt the economy.
Q: When in the near future will it be a good time for consumers to start making large purchases?
A: It depends on the type of large purchases. Prices of automobiles are at an all-time high primarily due to chip shortages and supply chain disruptions. The situation is expected to last till at least next year. If you can put off buying a car for a while, it certainly is worth waiting. Consumer electronics manufacturers are also facing chip shortages, which affect the availability of many specific models of products. But there are still plenty of alternatives to choose from in general. It is always a good idea to shop around. As to buying a home, mortgage rates are expected to go up quite a bit due to the inflation pressure, and the red-hot housing market from last year seems to have cooled off a bit. The coming spring would be a good time to start shopping when many houses will be put on the market.
Q: What will the post-pandemic economy and job market look like?
A: The job market will continue to be good for job-seekers looking to enter the market or move on to better opportunities because many people retired early and permanently during the pandemic. The economy may have a bumpier ride though, especially in certain sectors, as we continue to face uncertainties about inflation, global supply chain disruptions, and the possible resurgence of COVID-19 variants.
Media Contact
Greg Muraski
Media Relations Manager
301-405-5283  
301-892-0973 Mobile
gmuraski@umd.edu 
Get Smith Brain Trust Delivered To Your Inbox Every Week
Business moves fast in the 21st century. Stay one step ahead with bite-sized business insights from the Smith School's world-class faculty.