About Smith Research
Smith School faculty members produce research published in top journals and cited by top scholars. Maryland Smith Research highlights the best of this work, focusing on papers published in the 50 business journals used in the Financial Times Research Rank. Maryland Smith is consistently ranked among the top business schools in the world for the research that faculty members contribute each year.
About the Editor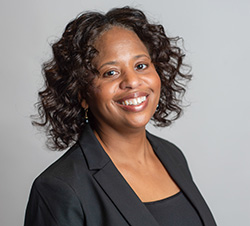 Veronica Robinson joined the Marketing Communications Department at the University of Maryland Robert H. Smith School of Business in July of 2022 as Senior Communications Specialist. She previously worked in Media Relations for the Montgomery County Department of Environmental Protection in Montgomery County, Maryland. Prior to that, she spent over 30 years as a radio news anchor and reporter. Fifteen of those years, she was at WTOP Radio, a nationally known, award-winning all-news station in the Washington, D.C. area. Veronica has twice been a News Director and was at the helm of a Virginia radio station's news department when it garnered awards for news coverage of the D.C. Sniper attacks. As Senior Communications Specialist she manages the publication of the Smith Brain Trust newsletter and Smith Business Magazine, develops editorial content, supports media relations activities, participates in marketing and events planning and provides other services to support MarComm at the Smith School.
Email her at vrobins9@umd.edu with questions, comments or story ideas.
Meet Our Team
Smith Brain Trust features bite-sized business insights from the faculty at the University of Maryland's Robert H. Smith School of Business. Editorial staff members provide support.
Carrie Handwerker
Public Relations and Marketing Manager
Carrie Handwerker works to raise the profile of the Smith School in the news media. As part of these duties, she manages partnerships with the Washington Post's Capital Business newspaper and Maryland Public Television. Prior to joining the Smith School in 2006, she worked as an editor at a daily business newspaper in Baltimore, Md.
Greg Muraski
Media Relations Specialist
Greg Muraski brings more than 20 years of experience to his media relations role. He began as a small-market radio and newspaper reporter. Before coming to the University of Maryland in 2011, he worked in the communications office at Columbus State University in Georgia.