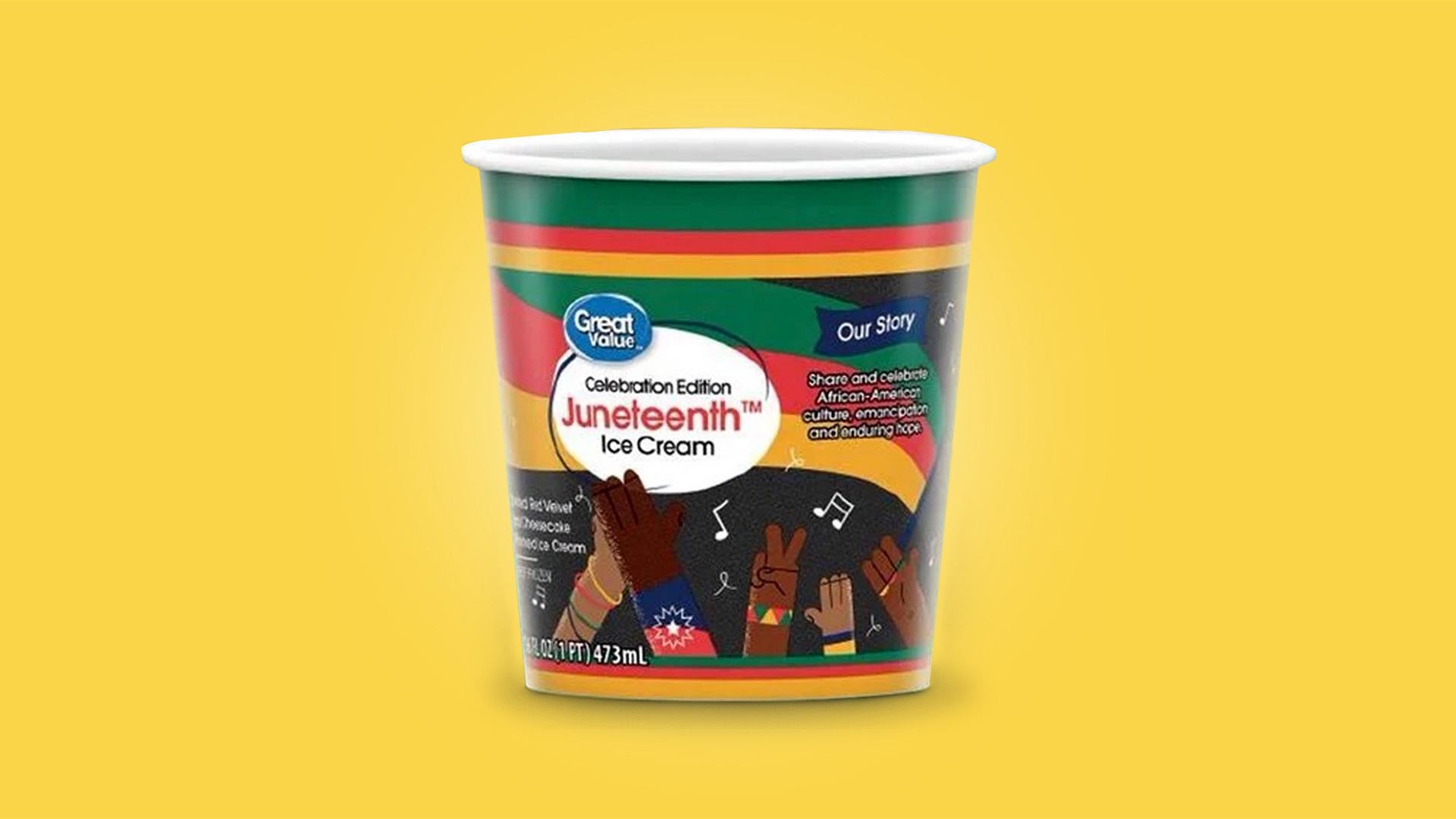 Juneteenth may be the newest federal holiday, but that doesn't mean consumers—especially African Americans—want to see themed streamers and beverage koozies at their local supermarket and party store.
At least that's the message companies like Wal-Mart and Dollar General have received from a social media backlash after unveiling themed treats and accessories to mark the occasion, which commemorates the Union Army order that freed the last American slaves in Texas on June 19, 1865, more than two years after the Emancipation Proclamation. The Indianapolis Children's Museum also apologized for selling a "Juneteenth Watermelon Salad" that it acknowledged played into longtime racist tropes.
While observed by some African American families for generations, the date became an official federal holiday only in 2020, prompting this new array of branded products. Maryland Today spoke with Hank Boyd, clinical professor of marketing at the Robert H. Smith School of Business, about what companies did incorrectly in advance of Juneteenth this year, what existing holiday should have served as a template and who got it right.
Wal-Mart was criticized for offering Juneteenth paper products and ice cream, whereas Dollar General was selling themed headwraps. Where did these companies go wrong?
You really have to look at the nature of the holiday. Why did it come into being? What does it symbolize? If you then take Juneteenth with the following intent, "Let's commercialize it"—we're going to have party gear and plates and catchphrases—it totally misses the mark. If anything, it's a day for reflection. If you're going to be a good corporate citizen, contemplate "How can we showcase this holiday in a way that shows cultural sensitivity?"
News articles on these products quoted lots of incensed Twitter users. But how do companies know when a wave of negative feedback accurately represents the wider public's views?
At some point, it's a bit of a gut, intuitive feel. If it's just one or two outliers, you can let that go. But these days, you don't have the luxury of being an ostrich and putting your head in the sand. You want to cultivate customer relationships through the sense of, we are an ally and want to be there with you.
New federal holidays are rare. Is there a corporate playbook for approaching one appropriately and whether commercialization is allowed at all?
I'm surprised they missed the mark and didn't look to Martin Luther King Day, which has become a day of service. That would have been the correct reference point.
Honoring certain federal holidays is really tricky, and things do shift and change over time. Consider Memorial Day; it's split in half—some folks go to the beach for fun and sun, others visit the cemetery to pay respects to their loved ones. With Juneteenth, I don't know if that's ever going to happen because it represents the end of something terrible.
Brands face backlashes pretty routinely for social media activities around holidays and months that honor minority and disadvantaged groups. Should they just stop doing it?
Absolutely not. Like it or not, brands need to be part of the conversation. The trick is to remain vigilant and engage in proper stewardship of one's brands going forward: What do we stand for? What are we about? You can't afford to play it like Switzerland anymore. Consumers want to know where you stand.
What's the best Juneteenth response you've seen from a company so far?
JCPenney did it right. They put a video together where they interviewed activist Opal Lee, "the grandmother of Juneteenth." They chronicled her activism and long-fought struggle in getting Juneteenth recognized as a federal holiday. They gave a $100,000 donation to her cause.
JCPenney's move represents classic corporate social responsibility. Because when a company gets it right, then customers will come and buy its products and services.
–This article originally appeared in Maryland Today.
Media Contact
Greg Muraski
Media Relations Manager
301-405-5283  
301-892-0973 Mobile
gmuraski@umd.edu 
About the University of Maryland's Robert H. Smith School of Business
The Robert H. Smith School of Business is an internationally recognized leader in management education and research. One of 12 colleges and schools at the University of Maryland, College Park, the Smith School offers undergraduate, full-time and flex MBA, executive MBA, online MBA, business master's, PhD and executive education programs, as well as outreach services to the corporate community. The school offers its degree, custom and certification programs in learning locations in North America and Asia.