Senior undergraduates Siri Rao, Alexis Reyes and Gregory Rosario represent the Robert H. Smith School of Business as 2023-2024 Philip Merrill Presidential Scholars. The trio are among 20 University of Maryland students who were recognized with their faculty and K-12 -teacher mentors in a ceremony on Nov. 3. 2023. 
Rao, a finance major, shared her honor with Smith faculty mentor and Associate Dean for Undergraduate Programs Joseph Bailey and Christina Crise, one of her teachers at Mount Hebron High School in Ellicott City, Md.
Reyes, who majors in international business and supply chain management, is recognized with supply chain management senior lecturer Humberto Coronado and Frederick (Maryland) High School teacher Mark Trice.
Rosario, also a double major – finance and information systems, received recognition alongside mentor and Smith Associate Dean for Culture and Community Zeinab Karake and Baltimore Polytechnic Institute teacher Matthew Adelberg,
The scholarship program is named for the late UMD benefactor and Washington-area publisher and highlights the importance of mentorship with $1,500 scholarships, each of which is given in the K-12 teacher's name to another student from their school district who will attend UMD the next academic year. 
"The late Philip Merrill established this program to foster a community of scholars, faculty members and K-12 teachers who understand the pivotal role of mentoring and educating the upcoming generation," said UMD President Darryll J. Pines. "We are profoundly thankful for all the individuals, including the many teachers, who have significantly influenced our students' academic progress."
Read more: Philip Merrill Presidential Scholars Program Honors Top Students and Their Mentors.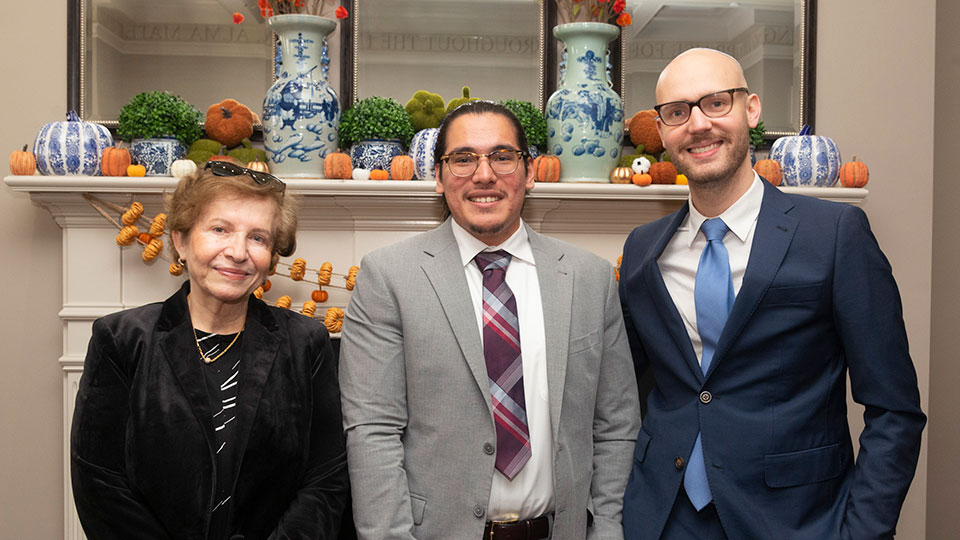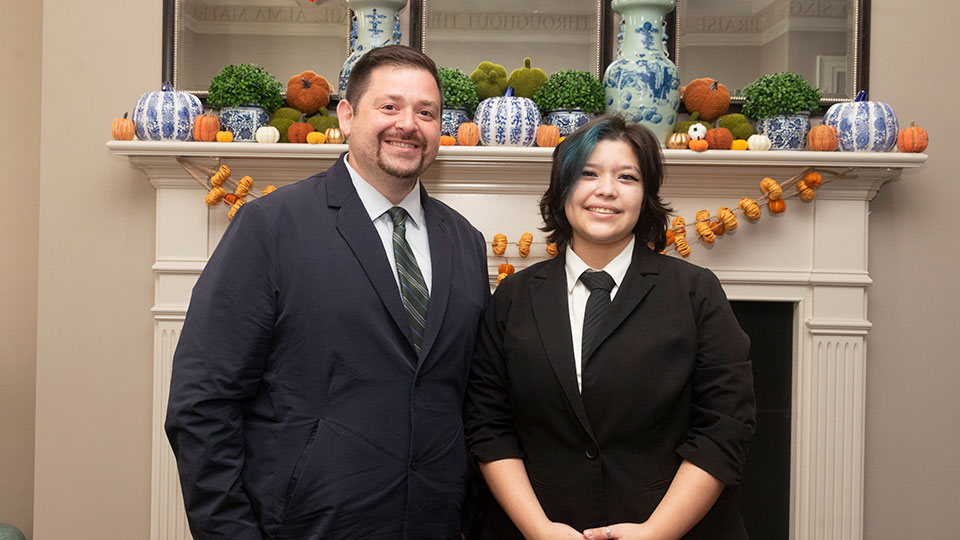 Media Contact
Greg Muraski
Media Relations Manager
301-405-5283  
301-892-0973 Mobile
gmuraski@umd.edu 
About the University of Maryland's Robert H. Smith School of Business
The Robert H. Smith School of Business is an internationally recognized leader in management education and research. One of 12 colleges and schools at the University of Maryland, College Park, the Smith School offers undergraduate, full-time and flex MBA, executive MBA, online MBA, business master's, PhD and executive education programs, as well as outreach services to the corporate community. The school offers its degree, custom and certification programs in learning locations in North America and Asia.