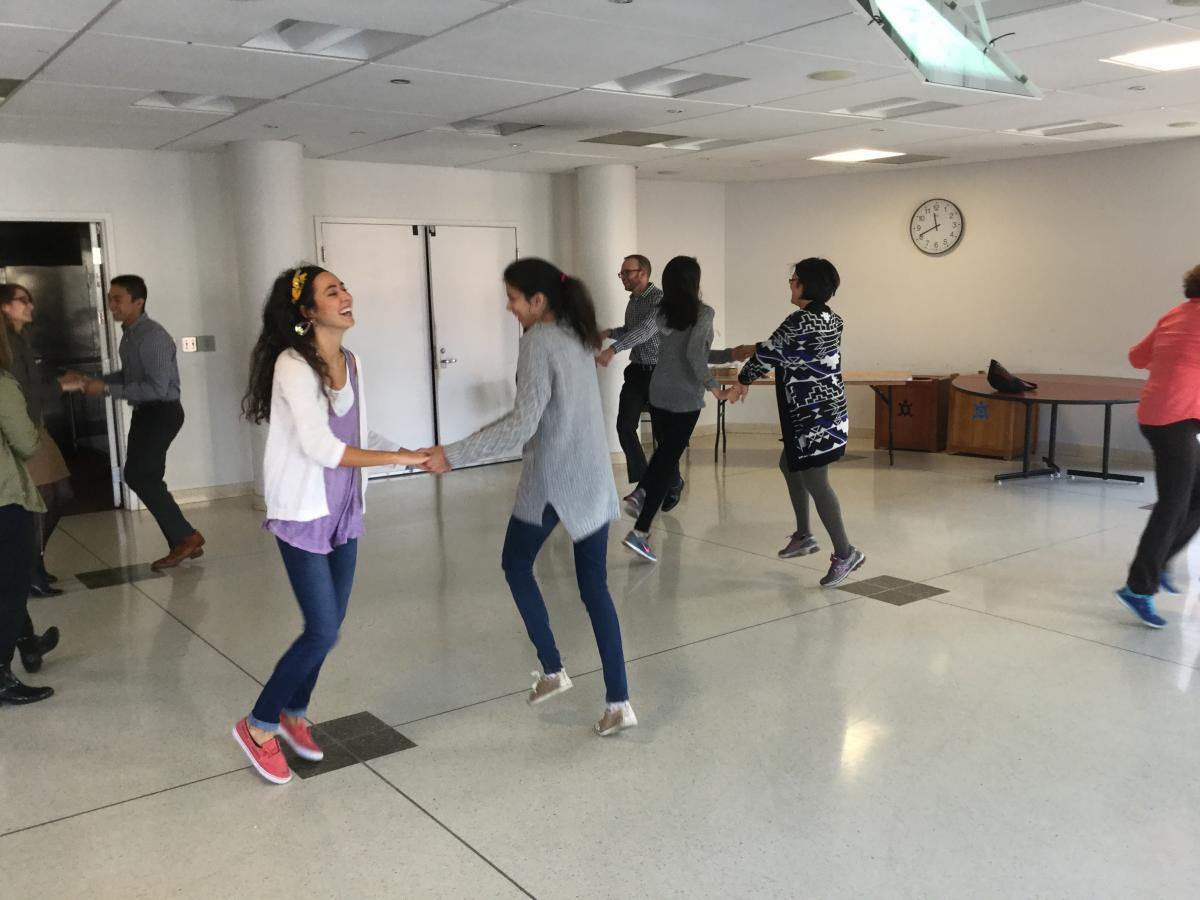 Students at the University of Maryland's Robert H. Smith School of Business spent last week exploring global education and career opportunities during International Education Week, Nov.14-18, 2016. International Education Week is a joint initiative of the U.S. Department of Education and the U.S. Department of State. Smith events were hosted by the school's Office of Global Initiatives which includes the Title VI  Center for International Business Education and Research (CIBER), funded by the U.S. Department of Education.
"It's really meant to call attention to global learning and the value and importance of global competencies and global mindset across the curriculum and across all disciplines," said Rebecca L. Bellinger, managing director of the Office of Global Initiatives and CIBER, the Center for International Business Education and Research at the Smith School.
The Smith School's celebration focused on global mindset related to business education and included a full week of events. The week included social events: a donut giveaway, an international coffee hour, a dance workshop and a global trivia game; a cross-cultural card game; a global internship information session; a session on language learning for business students; the Change the World showcase; and the signature event, a "Global Competencies in the Workplace" panel discussion.
Bellinger moderated the panel discussion, which delved into what it means to be globally competent in business and what students can do now to be successful for the future. Joining her to discuss the topics were Kirsten Brecht Baker, CEO of Global Professional Search; Rick Callaway, Global Supply Chain Australia Manager, Northrop Grumman; Lisa K. Hunt, Executive Vice President of International Services and Special Business Development at Charles Schwab & Co.; Marc Melkonian, Business Development Manager, Defense and Security for Bechtel Corp.; and Daniella Taveau, Global Regulatory and Trade Strategist for King & Spalding.
Students walked away with practical advice to start their career in global business, with tips like develop language skills, feed a curiosity for other cultures, and show employers a willingness to be flexible. With those attitudes, the panelists assured students that global opportunities can lead to adventure and rewarding careers.
- Carrie Handwerker, Office of Marketing Communications
Media Contact
Greg Muraski
Media Relations Manager
301-405-5283  
301-892-0973 Mobile
gmuraski@umd.edu 
About the University of Maryland's Robert H. Smith School of Business
The Robert H. Smith School of Business is an internationally recognized leader in management education and research. One of 12 colleges and schools at the University of Maryland, College Park, the Smith School offers undergraduate, full-time and flex MBA, executive MBA, online MBA, business master's, PhD and executive education programs, as well as outreach services to the corporate community. The school offers its degree, custom and certification programs in learning locations in North America and Asia.