The U.S. National Defense Strategy released this past October emphasizes a strong need to accelerate the Pentagon's ability to deploy emerging and disruptive technologies vital to America's military superiority over advanced competitors. At the Smith School, a unique mentorship is helping make this goal a reality.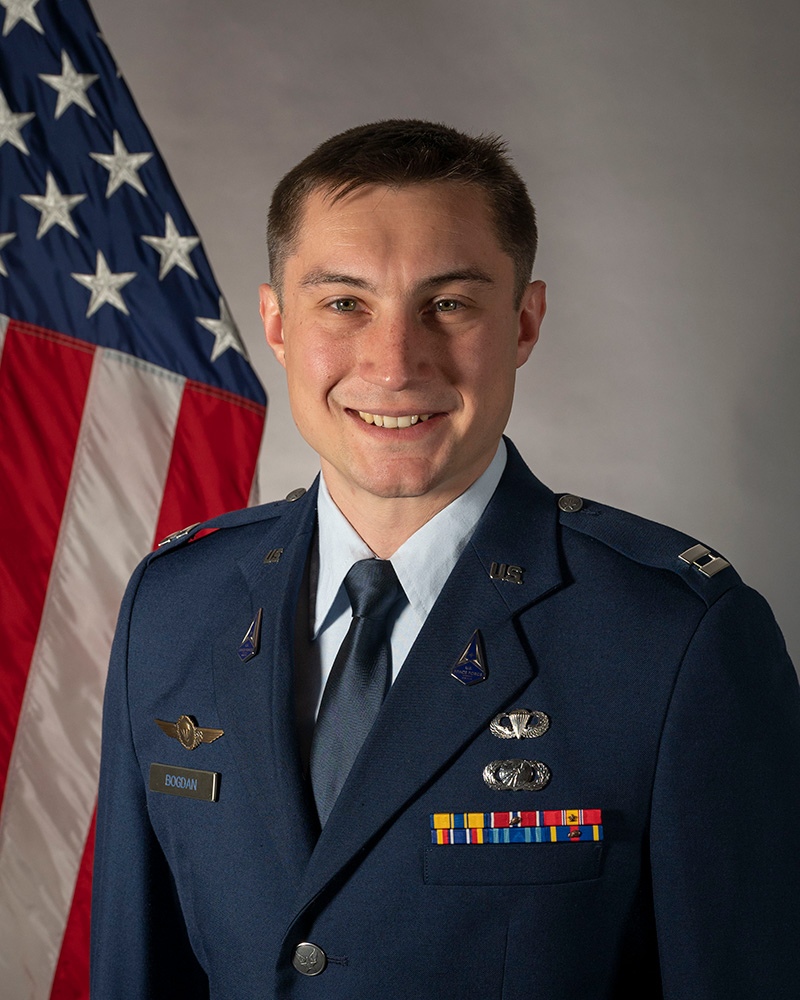 Captain Jared Bogdan is a Space Force Guardian sponsored by the Air Force as he earns an MBA and Graduate Certificate in Technology Management at Smith. It's part of the Air Force Academy Faculty Pipeline Program through the Air Force Institute of Technology. "I come to the University of Maryland, receive an MBA and then I'll go back and teach in their (Air Force Academy) Department of Management." He began his military career in the Air Force and then transitioned to the Space Force, which falls under the Department of the Air Force, similar to the way the Marine Corps is part of the Department of the Navy.
In October of 2021, Bogdan was seeking a national security/tech-focused internship and reached out to Frank Goertner, Director of Smith School Federal and Veteran Affairs and Co-Director of Smith's Tech Management Program. Goertner's first thought was of Smith alum Ben Solomon, MBA '13, and FedTech, the unique company Solomon started while at Smith.
FedTech matches inventors with tech developed in federal labs. Solomon was earning his MBA when he created the Arlington, Virginia based company, assisted by the National Science Foundation's I-Corps program at the University of Maryland Clark School of Engineering. Solomon says FedTech works "with inventors in research labs that have inventions we think could be the foundation for technology-based products. Then we recruit entrepreneurial talent and pair them up with the technologies to form teams that can then start companies around those inventions."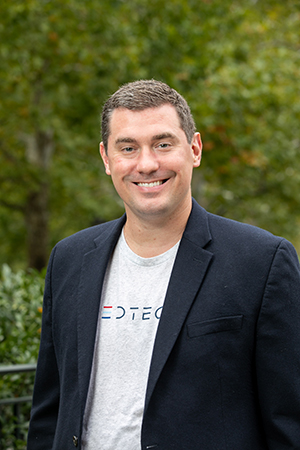 Thanks to this connection, Bogdan has been working as a government mentor in tech incubator/acceleration competitions at FedTech for over a year. He says "what FedTech is doing, I think addresses an issue that I saw first in the Air Force and now I'm seeing in the Space Force, and of course, across the (federal) government. How are we employing capability faster than we were before?"
When asked how Bogdan's being at Smith advances federal defense, a Space Force spokesperson says, "The UMD Smith School of Business MBA and Certificate in Technology Management programs compliment the USSF's goals of developing Guardians and leveraging emergent technologies and innovation to support the National Defense Strategy." Regarding his eventually becoming an instructor the spokesperson adds, "Captain Bogdan will be able to bring what he has learned through the academic program and apply the knowledge on the job, enabling Guardians to compete and win, in an era of strategic competition."
Bogdan is set to graduate with his MBA and Grad Certificate in Tech Management in 2023. His time here at Smith is an exciting addition to the school's century-long legacy of support for national security and government innovation.
Media Contact
Greg Muraski
Media Relations Manager
301-405-5283  
301-892-0973 Mobile
gmuraski@umd.edu 
About the University of Maryland's Robert H. Smith School of Business
The Robert H. Smith School of Business is an internationally recognized leader in management education and research. One of 12 colleges and schools at the University of Maryland, College Park, the Smith School offers undergraduate, full-time and flex MBA, executive MBA, online MBA, business master's, PhD and executive education programs, as well as outreach services to the corporate community. The school offers its degree, custom and certification programs in learning locations in North America and Asia.