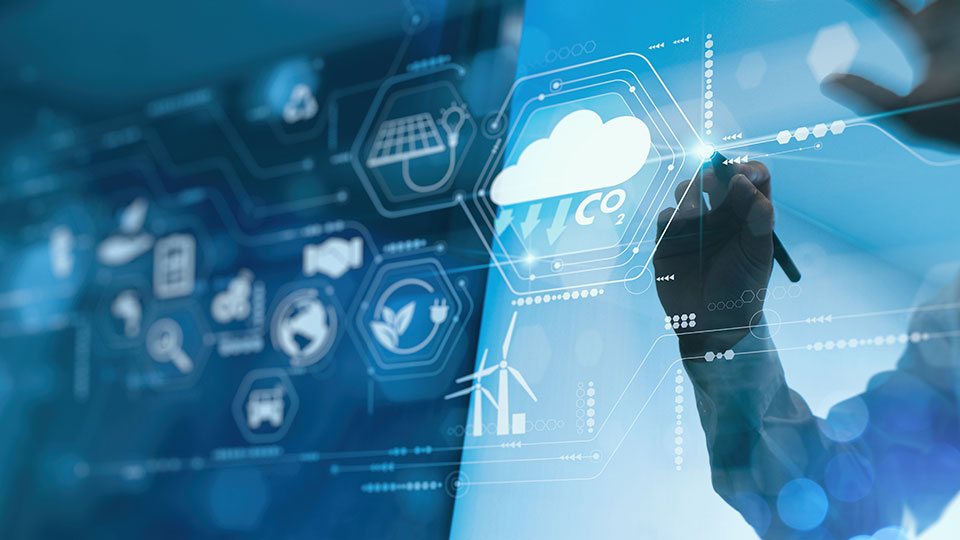 The University of Maryland's Robert H. Smith School of Business will offer a new track in climate finance to students in the Master of Finance and Master of Quantitative Finance degree programs, starting in spring 2024. 
A Climate Finance Track Informational Webinar, 9-10 a.m. Tuesday Feb. 21, 2023, will preview the track, which adds four new elective courses to Smith's current MS curriculum.
These courses will teach students how to use climate modeling and analytics tools to assess climate change financial risks, how to navigate accounting rules around climate and carbon disclosures, and techniques used by asset and fund managers for valuing companies and assets based on their exposure to climate-related risks.
The track also will incorporate an experiential learning project engaging small groups of students with a corporate or government sponsor on a consulting project related to climate finance and risk management.
Financing projects to mitigate climate risk for companies and individuals and finding mechanisms to incent the transition from a fossil fuels-based economy to a green economy requires direct engagement with the financial services industry, says Professor of the Practice and Executive-in-Residence Clifford Rossi, one of the faculty members who will teach courses in the track. 
"Asset management, banking, insurance, and other nonbank financial companies are critical stakeholders in these efforts," he says. "The Federal Reserve, Bank of England, Securities and Exchange Commission and other regulatory agencies are developing rules and requirements for financial disclosures of climate-related risks for publicly traded corporations and scenario analysis for banking institutions."
Media Contact
Greg Muraski
Media Relations Manager
301-405-5283  
301-892-0973 Mobile
gmuraski@umd.edu 
About the University of Maryland's Robert H. Smith School of Business
The Robert H. Smith School of Business is an internationally recognized leader in management education and research. One of 12 colleges and schools at the University of Maryland, College Park, the Smith School offers undergraduate, full-time and flex MBA, executive MBA, online MBA, business master's, PhD and executive education programs, as well as outreach services to the corporate community. The school offers its degree, custom and certification programs in learning locations in North America and Asia.