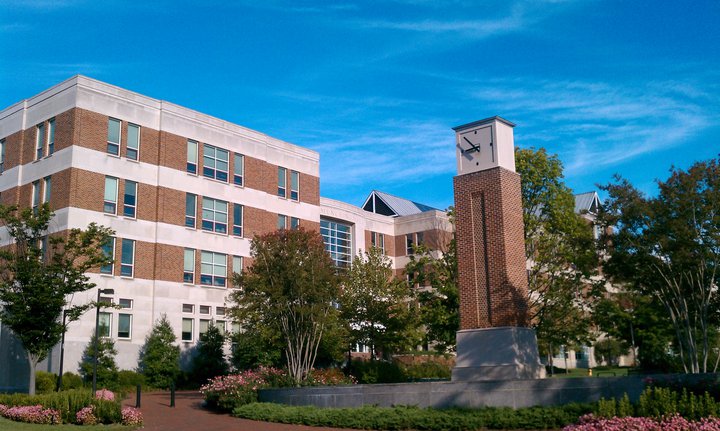 The University of Maryland's Robert H. Smith School of Business full-time MBA program climbed to No. 26 (from 35th in 2018) in Bloomberg Businessweek's ranking of the best U.S. business schools of 2019-2020.
The ranking marks the third consecutive rise for Maryland Smith in the ranking based on data compiled from more than 9,000 students, 14,920 alumni, 900 corporate recruiters, and compensation and job-placement data from each school. 
Maryland Smith ascended across the subcategories: Compensation (32nd from 37th), Learning (6th from 30th), Networking (22nd from 38th) and Entrepreneurship (5th from 16th). Bloomberg produced these results from extensive interviews with business school deans, professors, administrators, and analysts; and from more than 26,804 surveys of MBA students, alumni, and recruiters, as well as employment data provided by schools.
The overall ranking, especially as illustrated through the subcategories, affirms the high value of a Maryland Smith MBA degree, says Associate Dean of Master's Programs Wendy Moe.
"High-caliber faculty deliver a mix of foundational courses focused on evergreen theories and frameworks, such as in marketing, strategy and finance, and skills courses focused on technical skills," Moe says. "Subsequently, our graduates can hit the ground running at their first post-MBA job but also continue to evolve and adapt in a business environment that is not standing still."
"The likes of text analysis, machine learning and AI are permeating the business environment and those who keep up and refresh their skills in this context will be more likely to succeed," she adds.
Maryland Smith Interim Dean Ritu Agarwal credited full-time MBA faculty and staff "for their hard work, dedication and commitment to the program," in an email to the school faculty, staff and students.
"Thanks also to our current MBA students and MBA alumni for being enthusiastic brand ambassadors, and for actively engaging with us to help shape and improve the program," she wrote.
The top 30 full-time U.S. MBA programs will be highlighted in the print issue of Bloomberg Businessweek on newsstands Friday, Nov. 8, 2019.
Read more about Maryland Smith's Full-time MBA Program. 
Media Contact
Greg Muraski
Media Relations Manager
301-405-5283  
301-892-0973 Mobile
gmuraski@umd.edu 
About the University of Maryland's Robert H. Smith School of Business
The Robert H. Smith School of Business is an internationally recognized leader in management education and research. One of 12 colleges and schools at the University of Maryland, College Park, the Smith School offers undergraduate, full-time and flex MBA, executive MBA, online MBA, business master's, PhD and executive education programs, as well as outreach services to the corporate community. The school offers its degree, custom and certification programs in learning locations in North America and Asia.