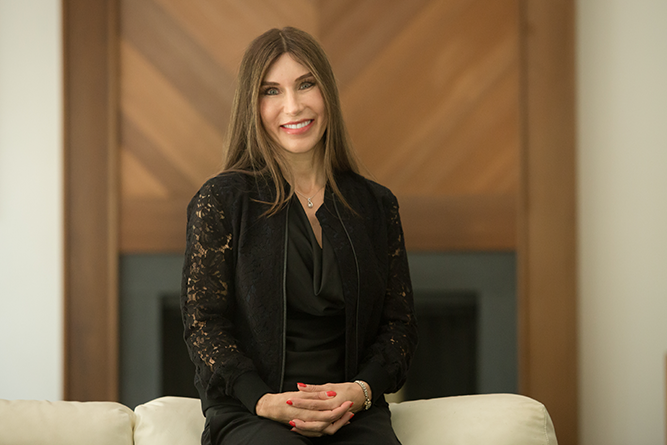 Poets&Quants for Undergrads has selected Professor of Business Law T. Leigh Anenson at the University of Maryland's Robert H. Smith School of Business as a Top 50 Undergraduate Business Professor for 2018. It's the second annual list (grouped, not ranked) from the digital publication of undergraduate business education news.
Anenson, who joined Maryland Smith in 2007, exemplifies professors on the list who experienced an epiphany to pursue teaching "after years of success in-industry within their respective fields," according to P&Q. Anenson previously held positions ranging from international business consultant to commercial litigator. "Yet, she says, 'I knew I wanted to be a business school professor when I was enjoying volunteering with students in classes and other activities as an adjunct more than practicing law or international business consulting.'"
Her forthcoming book, Judging Equity: The Fusion of Unclean Hands in U.S. Law (Cambridge University Press, 2019), explores equity law and how strict enforcement of the law sometimes rewards dirty-dealing and hypocrisy.
Anenson's equity research also has examined how the fiduciary relationship between trustees and beneficiaries could safeguard against the risk that workers in the public sector may lose their retirement savings.
She is co-founder and Associate Director of the Center for the Study of Business Ethics, Regulation, and Crime and has received numerous teaching and research awards, including the two most prestigious international awards of the Academy of Legal Studies in Business.
Read more about Anenson via her Poets&Quants profile.
Media Contact
Greg Muraski
Media Relations Manager
301-405-5283  
301-892-0973 Mobile
gmuraski@umd.edu 
About the University of Maryland's Robert H. Smith School of Business
The Robert H. Smith School of Business is an internationally recognized leader in management education and research. One of 12 colleges and schools at the University of Maryland, College Park, the Smith School offers undergraduate, full-time and flex MBA, executive MBA, online MBA, business master's, PhD and executive education programs, as well as outreach services to the corporate community. The school offers its degree, custom and certification programs in learning locations in North America and Asia.