This Q&A has been edited and condensed.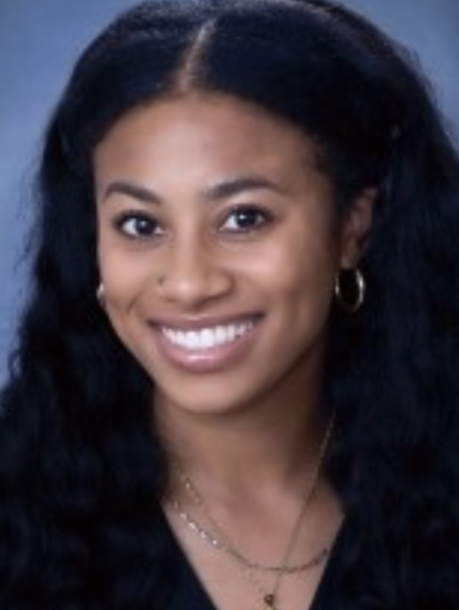 What is your job title and where do you work?
I'm an Account Coordinator with M&C Saatchi Sport & Entertainment North America. It's a New York City-based creative communications agency operating across sport, entertainment and lifestyle. I mostly work remotely from my hometown in Maryland.
What does a day in your role look like and how do you approach new projects?
It all depends on the week, and the important projects for different client accounts. As Account Coordinator, I'm one of many people within the company assigned to client-related public relations/communications projects. On any given day, my responsibilities include attending weekly meetings related to client projects as well as helping with public relations and communications needs for various accounts.
Is there something about your professional journey that people would find surprising?
I'm not sure many would find my journey surprising, but a lot of it came from networking. During the height of the pandemic in 2020, I connected with a University of Maryland student-athlete alumna involved in communications and PR. After learning a bit about what she did and the experiences that led her to the position, I was intrigued. She helped me connect with several different people who eventually assisted me in landing my job at M&C Saatchi Sport and Entertainment.
Tell us about your path from graduation to your current job .
When it came to what I wanted to do after earning my Bachelor of Arts degree at Maryland in 2021, I was very lost. Things felt very up in the air for new grads looking to enter the workplace. With my degree in psychology, I knew I had an interest in people, but I wasn't interested in going to graduate school for psychology or in becoming a psychologist.
Because of the pandemic, the NCAA granted student athletes the choice of an extra year of eligibility to play and make up for a season lost in 2020. My academic advisors had introduced me to the Plus 1 program at the Smith School, just in case I decided to stay at Maryland for another year. I thought it was a once in a lifetime opportunity to play soccer in college longer and gain more academic knowledge, so I took the extra year. I was also unsure if going into the world of work at that time felt right, so I applied to the master's degree program at Smith.
The Master of Science in Business and Management program felt like the best foundation for me to gain more business knowledge, while also easing back into talking to people face to face in a professional way again. I would have been too nervous about doing that if I'd chosen to work right after getting my bachelor's degree.
During the spring semester of 2022, I finished playing soccer and was focused only on school as well as next steps after graduating. I reached out to a contact at M&C Saatchi Sport & Entertainment North America. They offered me an internship, and I enjoyed it so much that I expressed an interest in working for them full-time.
Are you where you thought you would be in your career? What are your goals?
No and yes. I had hoped that I would be in a creative field – something like marketing, communications, or PR – after graduating, but I didn't think I would enjoy interning for an agency as much as I did. My initial goal was to get a full-time position with a sports league/team.
I would be lying if I said I knew exactly what my long-term goals were professionally, but as of right now, I think I'd like to pursue public relations further.
What Smith resources or relationships did you leverage for your career?
I mainly used my professors and classmates within my cohort to help leverage my career. While my current role was gained through outside contacts from Smith, it was associate professor of Management and Organization, Rellie Derfler-Rozin, my other professors, as well as guest speakers at Smith that really helped me understand my interests and career possibilities.
How has your Smith education helped you with your career? Were there specific classes, experiential projects, team projects, or internships that have been especially helpful to you?
I earned a second degree that built a foundation for me in business and gave me tools like negotiating, writing, networking and team building. Because the courses were simulation-based with team presentations, it was a helpful and realistic introduction to work.
The negotiation and brand management courses were really helpful to me.
What about your personal journey has led to your success?
Being honest with myself about my interests has helped my success. With the uncertainty that came with the pandemic, I realized that setting goals should only be a baseline for your career plans, not a checklist. I had the goal of being in a full-time role after earning my BA, with no plan to even go back to school. I felt some pressure, as many senior undergraduate students do to have a job lined up before graduation. That's seen by many as the start on the road to success.
I also think just networking and having conversations with people – formally or informally – exposed me to a wide range of jobs and careers I didn't even know existed, but that fit my interests. Hearing about others' career journeys made me more comfortable about being unsure about what I wanted to do. The advice I got from several people in my network helped me understand there is no set path to a career, but having a few goals can help you figure it out.
Media Contact
Greg Muraski
Media Relations Manager
301-405-5283  
301-892-0973 Mobile
gmuraski@umd.edu 
About the University of Maryland's Robert H. Smith School of Business
The Robert H. Smith School of Business is an internationally recognized leader in management education and research. One of 12 colleges and schools at the University of Maryland, College Park, the Smith School offers undergraduate, full-time and flex MBA, executive MBA, online MBA, business master's, PhD and executive education programs, as well as outreach services to the corporate community. The school offers its degree, custom and certification programs in learning locations in North America and Asia.