This Q&A has been edited and condensed.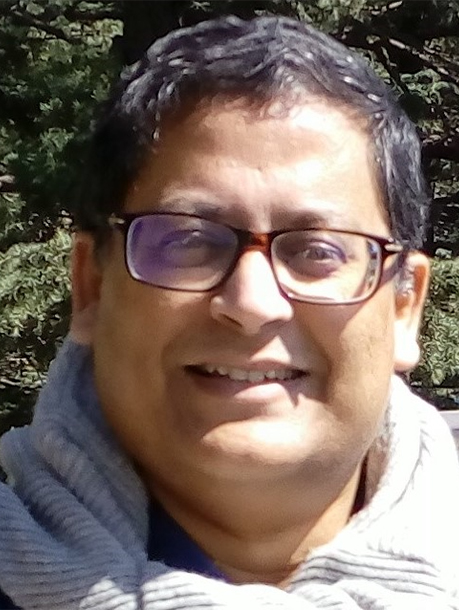 What is your job title and where do you work?
Vice President - Reference Data Manager for JP Morgan Chase in Mumbai, India
What does a day in your role look like and how do you approach new projects?
A typical day in the office includes meetings with team members and cross-functional stakeholders to facilitate teamwork and planning, as well as execution of large-scale, cross-functional programs aimed at meeting strategic goals, specifically the annual book of work.
New projects begin to either execute the book of work, or in response to compliance requirements associated with rules changes or essential transformation of the business.
Is there something about your professional journey that people would find surprising?
There are two aspects of my professional journey that people may find surprising.
Firstly, I've opted for a wide range of roles in my career that have given me opportunities to learn or experience something new in each position I held.
The second thing people might be surprised by is my personal resilience. I take a great deal of satisfaction in having been able to deal with a few adverse turns in my career that instead of breaking me or changing me for the worst, have strengthened my resolve to deal with setbacks with grit and fortitude.
What was your path from graduation to your current job?
When I returned to India from the U.S. in the summer of 2002, I was hired in the Risk Management and Products Division of the Securities and Exchange Board of India(SEBI). I leveraged my newly acquired knowledge of complex financial products and their derivatives, gained while earning my degree at Maryland Smith, to make an impact at SEBI.
My next two roles were manager of Deutsche Bank London's Corporate Actions teams, and after that Vice President and Head of Portfolio Valuations operations at HSBC Securities Services Centre of Excellence, in Kolkata.
In 2010, I was hired as Business Supplier Relationship Manager for Citigroup's Institutional Clients Groups' outsourced operations. From 2016-2019, I became Head of Service Delivery at the Hyderabad-based offshore execution center of a U.S.-based global Legal Process Outsourcing Service Provider.
In 2021, I became Vice President - Reference Data Manager for JP Morgan Chase in Mumbai.
Are you where you thought you would be in your career? What are your goals?
Growing up as the son of an Army officer, constantly moving from place to place, and changing schools, friends, amenities, and lifestyle helped shape my career choices in a significant way. I've always looked for the chance to experience something new and have chosen to have a variety of roles in different industries.
My goal is to serve in top management at a global company and to successfully shape its financial future. And while I believe that my best is yet to come, I'm satisfied with the outcomes and progress I've had so far in my career.
What Smith School resources or relationships did you leverage for your career?
I consider the education I received from the brilliant professors at Smith to be the most precious gift and valuable resource that has propelled my career forward all these years.
Why did you decide to get a business degree and why did you choose Maryland Smith?
Before attending Smith, I'd already worked for six years in Corporate Finance after earning an MBA in Finance from Jadavpur University in India. I wanted to go further with my Business and Finance studies in order to gain the knowledge and exposure needed to work in some of the new and exciting areas of international finance, like derivatives trading and financial engineering. This would assist me in helping my home country of India become better integrated into global financial markets. I wanted to contribute to my country's advancement.
I chose Smith because it's among the top U.S. universities that offer a broad curriculum in Finance and Business that was in line with what I wanted.
What about your personal journey has led to your success?
I have been uniquely privileged to work in diverse and interesting roles with top-tier global banking and financial services powerhouses like JP Morgan Chase, Citi, HSBC, Deutsche Bank, and Société Générale. Those roles helped me gain a deep insight into the world of complex financial products and services, extensive data architecture, complex internal systems, etc. Working in such diverse roles, coupled with an undiminished curiosity has given me the confidence to handle unexpected challenges, and work my way around problems to achieve my goals and exceed the expectations of my team and my superiors.
Media Contact
Greg Muraski
Media Relations Manager
301-405-5283  
301-892-0973 Mobile
gmuraski@umd.edu 
About the University of Maryland's Robert H. Smith School of Business
The Robert H. Smith School of Business is an internationally recognized leader in management education and research. One of 12 colleges and schools at the University of Maryland, College Park, the Smith School offers undergraduate, full-time and flex MBA, executive MBA, online MBA, business master's, PhD and executive education programs, as well as outreach services to the corporate community. The school offers its degree, custom and certification programs in learning locations in North America and Asia.