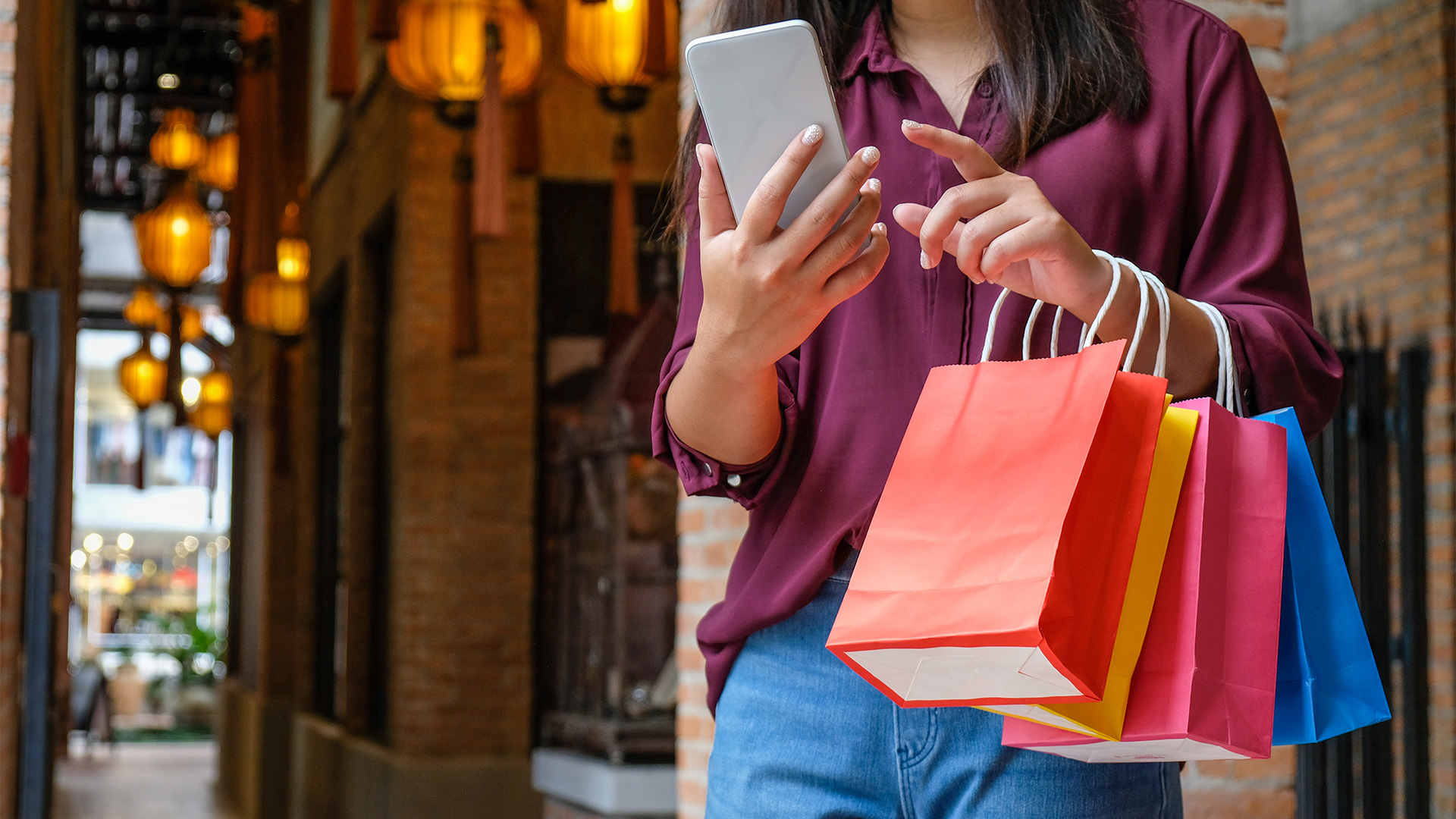 Not to stress you out, but if you haven't started your holiday shopping yet, you're way behind.
Thanks to manufacturing holdups, shipping delays and labor shortages throughout the supply chain, it's going to take longer – and cost more – for retailers and consumers to get the items they want this year. The best way to tackle this year's Christmas list is to shop as early as possible, and with an open mind and an open wallet, say Maryland Smith experts.
"Let's hope that Santa Claus is flexible," says Martin Dresner, professor and chair of the logistics, business and public policy department. "The kids making their lists will also need to be flexible this year – they may not get exactly what they want."
The supply chain problems started with the pandemic. Last year's holiday shoppers saw fewer product choices and endured shipping delays – with some gifts finally showing up weeks after the holidays. To anyone who thought this year would be better, no such luck.
What Gives?
For decades, companies have been streamlining their supply chains to reduce operating costs, says Dresner. That includes outsourcing production to Asia, particularly China, where manufacturing costs have been cheap and suppliers have been flexible with just-in-time orders. This has allowed companies to carry little or no excess inventory. It's all very efficient – until it's not.
"You get something like the pandemic, which causes a major shift in demand – resulting in shortages of a lot of products that people suddenly were demanding much more of, and also surpluses of other things that people suddenly weren't demanding," he says.
And, let's not forget that COVID-19 makes people sick.
"People get sick, they get quarantined and can't come to work," Dresner says. "Factories and ports get shut down. The Chinese, especially, are cognizant of trying to stop the spread of COVID, so they have no problem shutting down entire cities."
Things don't get manufactured on time, and it creates shortages. ​
Add to that, labor shortages in this country, where a lot of people exited the labor market during the pandemic. The transportation and logistics industry – warehouses, shipping firms, ports, rail companies – has been hit hard.
Today, there aren't enough workers to unload shipping containers at U.S. ports and pick up goods by rail or truck to distribute them to warehouses and retailers. The problem has created record-breaking bottlenecks, with dozens of ships lined up offshore, waiting to unload at the ports of Los Angeles and Long Beach, the country's busiest.
The shipping containers packing those cargo ships, meanwhile, have become hard to come by – and costly, says Jon Crocker, clinical professor of logistics, business and public policy.
The price of a 40-foot shipping container from Shanghai to Los Angeles is now nearly eight times higher than pre-pandemic levels, according to the Drewry World Container Index. Some exporters, importers and regulators are working to contain the volatility – which, unchecked, adds to inflation. French shipping company CMA CGM promised to cap prices and prioritize certain long-term customers until February of 2022 to help stabilize the market through the holidays.
More Than Toys
"The potential for disruption is quite a bit broader than just toys and games – it could affect all sectors on the demand-side economy," says Crocker. "As supplies tighten, grocery and warehouse stores may limit quantities – some are already stocking up on toilet paper again, as Costco announced it would limit purchases. Whatever it is that people want, they may find it difficult to get and be met with bare shelves across retail sectors."
All of those supply chain problems mean consumers should expect to pay more for items this year, as inflation picks up and retailers raise their prices, says marketing professor Jie Zhang.
"There certainly won't be as deep of discounts as we have seen in the past," she says. Retailers are likely to scale back promotions as it gets closer to Dec. 25. And consumers may have to take what they can get this year.
Retailers took the pandemic lessons they learned last year and are offering a more limited assortment this year; they won't be aggressively pushing specific toys, apparel or electronics. And they're preparing to deal with consumer disappointment and complaints when they aren't able to meet demand.
Although holiday consumers may find there are fewer choices, higher prices and longer wait times, it is nonetheless predicted to be a pretty rosy holiday season in terms of overall sales, says Zhang.
"Consumers have been hoarding cash and they are willing to shell out during the holiday shopping season," she says. "Overall, sales will be good. But consumers may not be as happy for a variety of reasons."
Advice for holiday consumers
Start your shopping early: Zhang says retailers are offering early season sales to hopefully flatten the shipping curve.
Brace for a dull Cyber Monday: Zhang expects Cyber Monday to have noticeably fewer deals because of shipping delays. If you want a deal, consider shopping in-store on Black Friday.
Get comfortable with curbside: Retailers are planning to incentivize consumers to order items online for in-store or curbside pickup, to help ease the shipping burden.
For last-minute gifts, shop in-store: Procrastinators will be stuck shopping in stores, especially after Black Friday, if they want to get gifts in time for holiday giving.
Media Contact
Greg Muraski
Media Relations Manager
301-405-5283  
301-892-0973 Mobile
gmuraski@umd.edu 
Get Smith Brain Trust Delivered To Your Inbox Every Week
Business moves fast in the 21st century. Stay one step ahead with bite-sized business insights from the Smith School's world-class faculty.