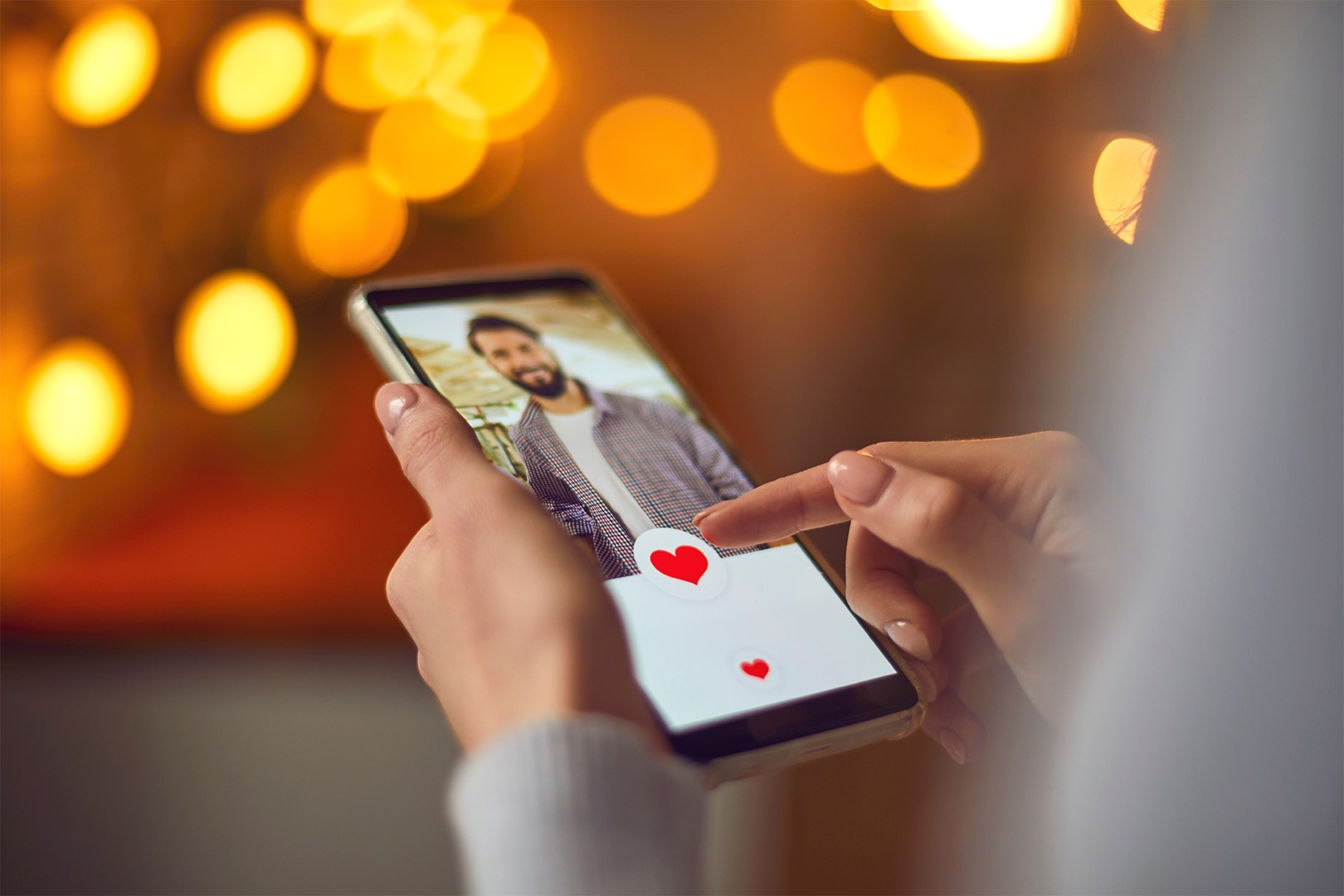 Dating is not immune to inflation. The cost of eating out, going for a drink, taking in a show, not to mention paying for the gas to drive to meet or pick up your date have all gone up significantly. But despite that, dating apps Tinder and Hinge are seeing an uptick in paying subscribers. Would their chances of finding that special someone improve if they knew the identity of every person who sent them a "like"?
Jui Ramaprasad, associate professor of Information Systems at the University of Maryland Robert H. Smith School of Business, has co-written research that closely examines that. On Tinder - the most popular dating app - someone indicates they "like" you by tapping the heart icon below your photo or they can swipe right. But if you don't "like" them, you never find out they were interested in you.
Ramaprasad and her co-authors Ravi Bapna, associate dean for Executive Education at the University of Minnesota Carlson School of Management, Edward McFowland III, assistant professor at the Harvard Business School, Probal Mojumder, assistant professor at the Indian Institute of Management and Akhmed Umyarov studied the impact of a feature that reveals "who likes you" (WLY).
The study, which focuses on heterosexuals, draws on some of their earlier work showing that for the most part, women are governed by age-old social norms that keep them from making the first move. On the other hand, men send five times as many messages as women, most of which don't become matches. The researchers conducted a large-scale, randomized trial and Ramaprasad says they found that "once you see the person who likes you, it increases the number of matches you achieve in the end." For women, "we saw both an increase in how many messages they sent as well as how many matches they received."
These increases don't always lead to happy endings. According to Ramaprasad, "what's specific about knowing more than just that somebody likes you, but also knowing who they are, is that it can provide either an encouragement effect or a discouragement effect." A key aspect of the "who likes you" feature is desirability. "So if you see yourself as a highly attractive individual and you see this person who likes you and you don't find them particularly attractive, maybe this is going to be discouraging to you. Maybe you're going to say okay, this isn't going to work." However there's also the opposite effect, where someone who isn't confident but has a more attractive person liking them can be encouraged. "We found that to be an important piece for women interacting on these online dating sites. So the bottom line is if I see the identity of somebody who I'm encouraged by, maybe I'm going to start viewing more people because that boosted my confidence." That can trigger more matches. In cases where there's the greatest disparity in desirability, for instance, a woman of low desirability being liked by a highly desirable man, this effect reverses and there's no encouragement effect.
Along with discouragement and encouragement, sorting can occur with WLY. When someone sends you a "like" or you send them one, once your identities are revealed, you match with people who have the same level of desirability as you, whether it be high, medium or low.
Ramaprasad says what's being revealed when an online dater knows who's sending them that digital "like" is the dater's overall appeal. Knowing that some random person likes you versus knowing exactly "who" likes you, allows a person to better understand their own desirability. That impacts behavior on any given online dating platform.
The Research So, Who Likes You? Evidence from a Randomized Field Experiment has been published in Management Science.
Media Contact
Greg Muraski
Media Relations Manager
301-405-5283  
301-892-0973 Mobile
gmuraski@umd.edu 
Get Smith Brain Trust Delivered To Your Inbox Every Week
Business moves fast in the 21st century. Stay one step ahead with bite-sized business insights from the Smith School's world-class faculty.