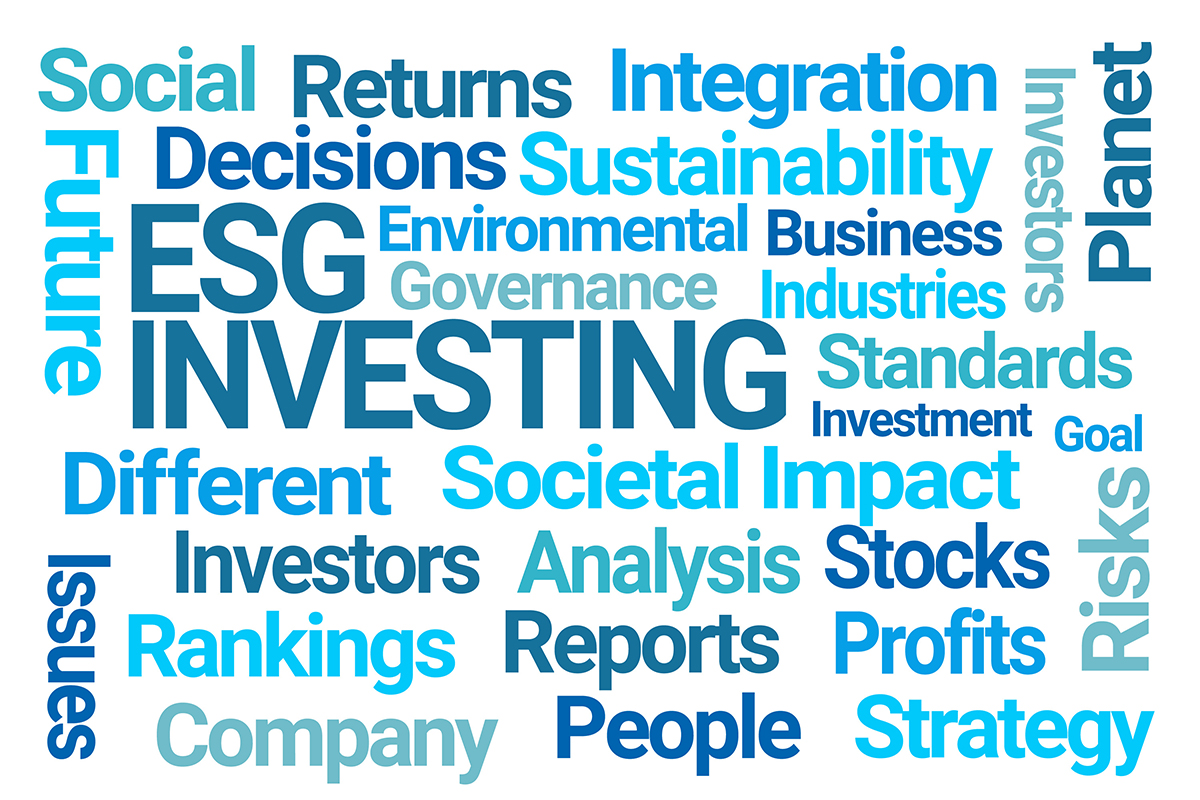 The Securities and Exchange Commission's recently proposed updated rules for public companies to report the climate-related impact of their businesses to the federal government and their shareholders.
While the commission collects public comments on the proposal up to June 17, the University of Maryland has crafted a Climate Finance and Risk Management Bootcamp (June 23 and 30) geared to mid-career and senior professionals across industries, who increasingly weigh climate-change factors into business decisions and financial disclosures. The developments are well-timed, says Robert Brammer, co-developer and instructor for the program.
The SEC proposal will define climate-related metrics to "provide investors with consistent, comparable, and decision-useful information for making their investment decisions and would provide consistent and clear reporting obligations for issuers," said SEC Chair Gary Gensler in introducing the 510-page proposal.
Accordingly, many of those issuers "are companies that don't know exactly how to organize to gather needed information to make those disclosures to be accurate and credible to investors," says Brammer, adjunct research professor for both the Robert H. Smith School of Business and College of Computer, Mathematical, and Natural Sciences. "This will be a major part of the interdisciplinary bootcamp."
Brammer also is a member of the MC2 (Maryland Cybersecurity Center) Advisory Board and operates a consultancy focusing on advanced information technology, environment and climate, and security. His teaching focus is on disclosures and climate-related investing.
"Thus far, the SEC has relied on a 'principles-based approach' that requires companies to disclose material risks to their business. A principles-based approach uses broad guidelines (e.g., discuss material climate issues in the MD&A section of a 10K) as distinguished from a prescriptive approach that gives specific requirements," Brammer wrote recently for the American Bar Association, for which he chairs the Cleantech and Climate Change Committee. "Thus far, the principles-based approach has not led to disclosures meeting investors' needs, as shown by many initiatives to improve disclosures."
Significantly – and this isn't explicitly stated by the SEC -- the major greenhouse gas emitters need the most pushing regarding disclosure. These include energy and transportation companies. In addition to those industries, Brammer says, UMD's program will be "directed in large part at the financial services industry which has been a proponent of such disclosure, but still needs qualified staff members" in three significant areas – insurance, banking, and asset management.
"Insurance companies have strong interest because they are greatly driven by near-term events like extreme weather including flooding, hurricanes and wildfires," he says. "Many of these extreme weather events are made more frequent and intense by the effects of climate change. "Banks are concerned about the implications of climate change for credit risk on the part of companies they lend to, and asset managers are concerned about the implications for different asset classes like bonds, stocks and commodities. When I've talked to some of the asset management firms about these plans (for the UMD program), they're very enthusiastic. They wanted this type of program yesterday."
Watch the Bootcamp Preview
Brammer also discussed these issues in a Climate Finance and Risk Management Webinar to preview the corresponding bootcamp. He was joined by moderator Russell Wermers, Maryland Smith's Paul J. Cinquegrana '63 Endowed Chair in Finance and Center for Financial Policy director, and bootcamp co-developers and co-instructors Maryland Smith Professor of the Practice Clifford Rossi and CMNS atmospheric and oceanic science associate professor Timothy Canty.
For more information and to register for the June 23 and June 30 Climate Finance and Risk Management Bootcamp, go to the program homepage.
Media Contact
Greg Muraski
Media Relations Manager
301-405-5283  
301-892-0973 Mobile
gmuraski@umd.edu 
Get Smith Brain Trust Delivered To Your Inbox Every Week
Business moves fast in the 21st century. Stay one step ahead with bite-sized business insights from the Smith School's world-class faculty.