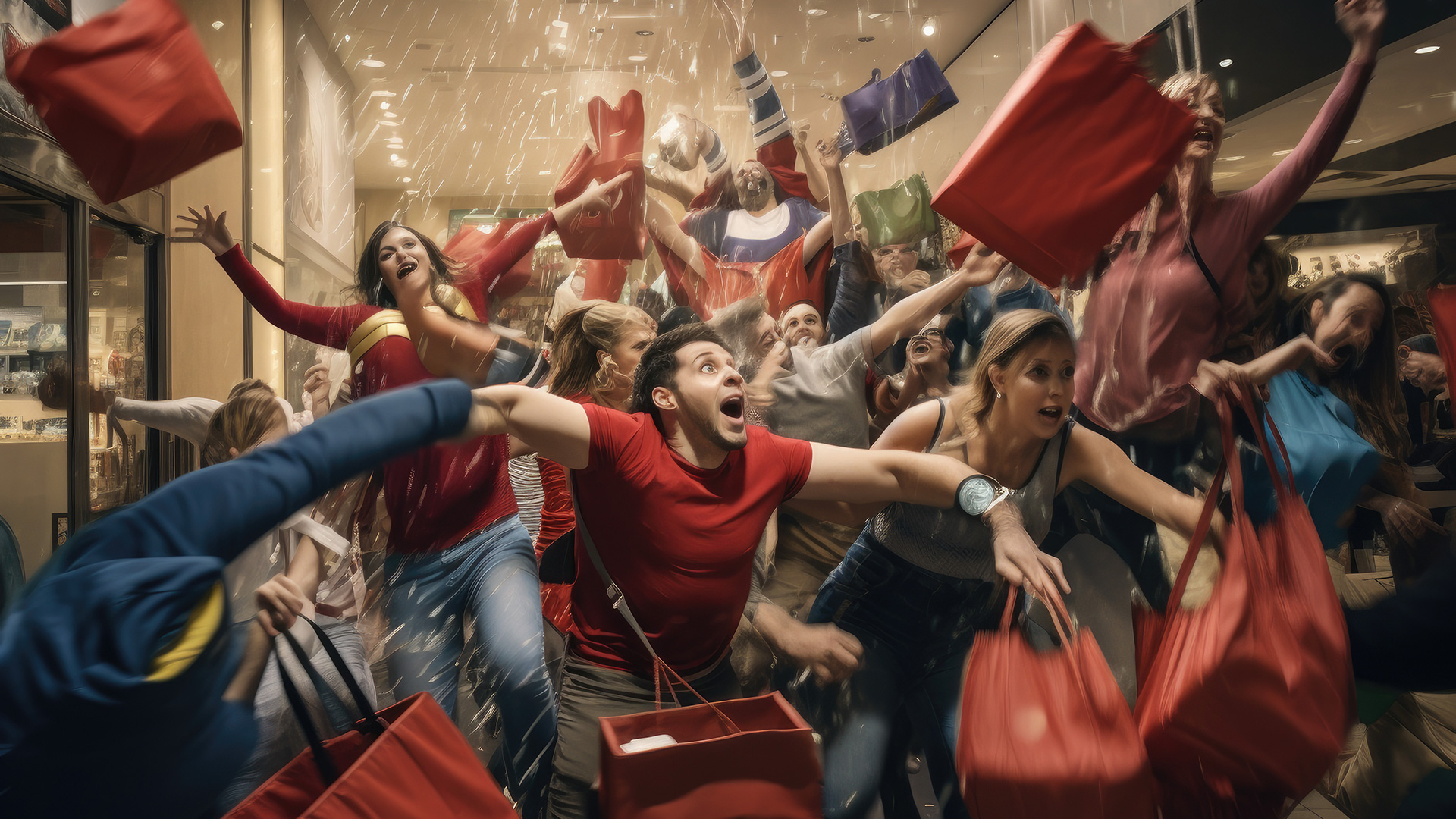 Amid a sluggish holiday-season outlook for retailers – thanks to the likes of rising credit card debt and dwindling, post-pandemic savings, competition is intensified for shoppers who are looking to spend. Reflecting this, big retailers initiated their holiday-season discounts as early as October – well ahead of the traditional, day-after-Thanksgiving start to holiday shopping known as Black Friday.
"It really is this vicious cycle," Smith expert Jie Zhang recently told the Washington Post. "Everybody tries to beat their competitors, to be the first on the market for holiday sales … and it just pushed everyone to be earlier and earlier."
Zhang, Dean's Professor of Marketing and the Harvey Sanders Fellow of Retail Management for the University of Maryland's Robert H. Smith School of Business, recently gave a brief Q&A for making the most of Black Friday shopping.
What should shoppers do to find the best deals?
Zhang: Retailers are moving holiday sales earlier and earlier over the years. The number one tip for shoppers looking for the best deals is to get started earlier. As more deals are offered online, it also pays off to search widely and to sign up for deal announcements from one's favorite stores. Another source to look for best deals are off-price retailers and deal platforms (such as TJ Maxx, Etsy, Wayfair), which sell a wide range of merchandise at discounted prices year-round but are particularly geared up for the holiday shopping season.
Which stores are known for having the best deals?
Zhang: Many major retailers are offering Black Friday sales starting from the second week of November this year, such as Wal-Mart, Target, Costco, and Macy's. Some retailers are pre-announcing their Black Friday day deals and Cyber Monday deals online to entice shoppers for early planning, such as Nordstrom. I would say that the best deals are the ones a shopper truly wants to have. So, search your favorite retailers' websites now and be prepared to jump into action when the deals are available.
Shopping on Black Friday: Is it still worth it?
Zhang: You may still be able to snatch up a few doorbuster deals on Black Friday, especially in stores. But do not wait until Black Friday to shop for deals. As retailers move holiday sales earlier and spread them over wider time windows, Black Friday's significance is diminishing and mostly symbolic. For people who enjoy going shopping with their family and friends, doing it on Black Friday is well worth it for the fun, if not for the savings.
Media Contact
Greg Muraski
Media Relations Manager
301-405-5283  
301-892-0973 Mobile
gmuraski@umd.edu 
Get Smith Brain Trust Delivered To Your Inbox Every Week
Business moves fast in the 21st century. Stay one step ahead with bite-sized business insights from the Smith School's world-class faculty.