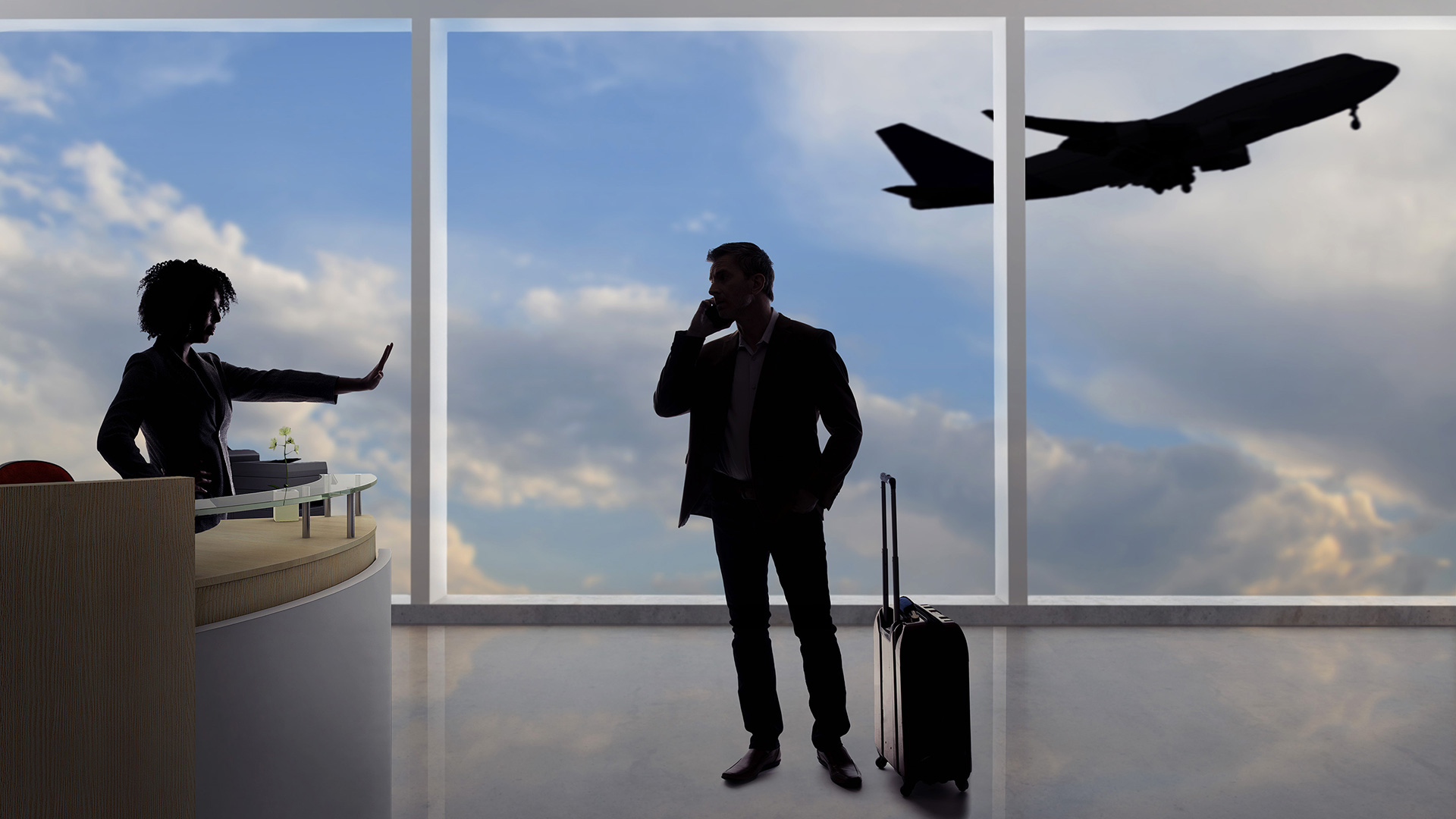 AAA's prediction for 54.6 million Thanksgiving weekend travelers would push travel in the United States to 98 percent of pre-pandemic volume. This includes 4.5 million Americans flying to their destinations this year — an increase of more than 330,000 travelers and nearly 99 percent of the 2019 volume. But it may not be enough to reserve airport parking spaces beforehand or allocate extra time for TSA lines.
Passengers also should think preemptively about customer service errors, as the anticipated travel volume will intensify an already-surging demand on an understaffed and complaint-ridden airline industry.
Roland Rust, executive director of Smith's Center for Excellence in Service, says given the labor shortages and high demand, "cancellations, by far, are most common" among COVID-era airline errors, followed by delayed or rerouted flights and lost and damaged luggage.
This fall, the U.S. Department of Transportation reported complaints against airlines surged 322 percent between August 2019 and August 2022. Then on Monday, the DOT revealed airlines, since COVID, have refunded more than $600 million to hundreds of thousands of consumers for canceled or changed flights. But that's not all, as CNN reports the DOT is issuing $7.25 million in fines against the six airlines for "extreme delays" in providing those refunds.
In addition to levying fines, the DOT, this summer, rolled out an airline customer service dashboard to help consumers determine what they are owed when a flight is canceled or delayed.
More insight comes from Smith's Martin Dresner, professor and chair of Logistics, Business and Public Policy and chair of the Air Transport Research Society. He advises travelers to:
Accumulate miles and status with an airline and you can obtain a higher level of customer service (e.g., dedicated phone lines).
Travel in the morning rather than the afternoon because delays propagate during the day, so the probability and length of delays increase during daytime.
Avoid, if possible, waiting in lines at the airport to reschedule flights. Call the service line instead.
Use online forms from the airlines to register complaints, claim credits, etc.
Book reservations directly with airlines. If travel is booked through an agency, the airline may not deal with some problems directly, but may ask you to fix the problems via the agency.
Rust further advises to "avoid known problem airports (e.g., Newark Liberty International), and when possible, schedule the long flight first, rather than taking a short flight that connects to the longer flight. This is especially important for trans-oceanic trips."
He also emphasizes the value of researching airlines to "avoid those that have a poor record of flight cancellations." And when you select your airline, he says to "avoid short connection times."
Insights from a Case Study
Rust previously produced a case study that he has used in the classroom based on his own experience with a customer service complaint to United Airlines.
He sent a complaint letter directly to United's then-CEO Oscar Muñoz, but the reply came from a mid-level customer service agent. Here are some takeaways that he has shared with his students:
Their customer service department is a shock absorber. Their job is to keep customers from getting to the top management. As a result, senior leaders at many companies remain insulated. I'm sure top managers don't spend 10 seconds of their time thinking about customers. All they have access to are the financial numbers and productivity numbers.

Finding the right balance between productivity and customer satisfaction can be tricky, especially for companies like United that deal with thousands of customers daily. Productivity and satisfaction do have a tradeoff in service, in manufacturing, not so much.

There is an optimal productivity level — a sweet spot, but the optimal productivity level is not set in stone. As technology advances, for example, the optimal productivity level increases. Companies must also consider market factors such as profit margins, labor costs and the number of competitors operating in the same space.
The pandemic aside, Rust concludes: "Finding the sweet spot requires long-term thinking — something difficult for corporate leaders focused on quarterly returns. The impact of customer service is not intangible. It plays out in terms of revenue. But the problem is that that revenue plays out over time."
Media Contact
Greg Muraski
Media Relations Manager
301-405-5283  
301-892-0973 Mobile
gmuraski@umd.edu 
Get Smith Brain Trust Delivered To Your Inbox Every Week
Business moves fast in the 21st century. Stay one step ahead with bite-sized business insights from the Smith School's world-class faculty.