Community
Find Your Place Here
Maryland Smith strives to mirror today's business world by intentionally building classes with students from diverse backgrounds, ethnicities and nationalities. As a result, your MBA cohort will be teeming with different experiences and viewpoints. These unique perspectives will give you fresh insights and innovative solutions—and better prepare you to work with a diverse group of future colleagues.
Join our Collaborative Community
Your classmates aren't your competition, they are your biggest fans. Smith students genuinely support each other in the classroom and on the job search. Fearless and fierce, they're diverse, they know what they want out of their careers, and when they come together as a team, nothing can stand in their way.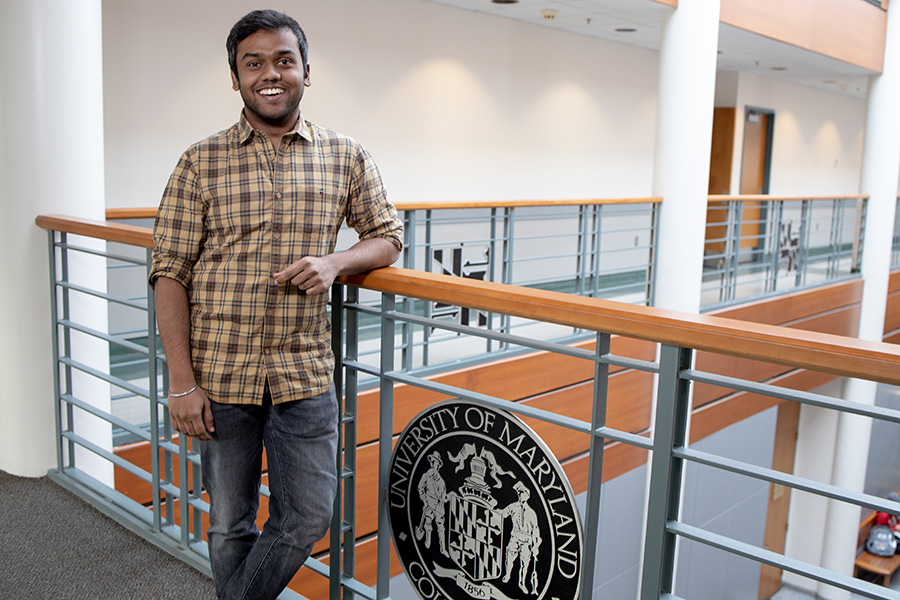 "The Smith community introduced me to friends and classmates from more than 20 different countries. And the collaboration really goes beyond anything you'd expect. Sure, every school touts its collaborative community. But before our internship interviews, students would lead open refresher lectures on all sorts of topics—finance, presentation skills—just to make sure absolutely everyone was prepared to do their best."
Vignesh Ilango
MBA ′20
Meet Our Student Ambassadors
Ali
Ali Gross is a second-year full-time MBA student. She is also pursuing a technology management graduate certificate and is currently the president of Net Impact Club, with a passion and focus on environmental sustainability. Her background is in finance, having worked in various finance roles throughout Heineken USA. Before pursuing her MBA, she was the Manager of Pricing of the East overseeing the entire Heineken portfolio across both the Southeast and Northeast regions. Over the summer she worked at CitiBank on the customer experience (CX) strategy and design team understanding how to better position the bank to fulfill customer investing needs and developing both an internal and external go-to-market strategy. In her free time, she also enjoys doing all things outdoors with her three-year-old Australian Shepherd, Kelp!
Cherisse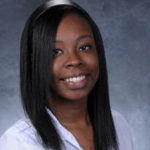 Cherisse is a second-year MBA student from Bolingbrook, Illinois. She graduated from the University of Notre Dame with a bachelor's degree in business administration and is specializing in marketing within the full-time MBA program. Professionally, she has worked in the staffing and insurance industries and interned for a major CPG company this past summer. Her interests include music, basketball and traveling to new places.
Shivani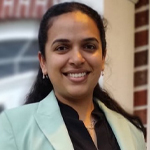 Shivani received her bachelor's degree in chemical & biomolecular engineering from the University of Maryland and is excited to be back at Maryland to pursue her MBA. She has 5 years of experience in the health technology sector, as a Technical Solutions Engineer and Manager at Epic Systems Co. Aligning with her interest in healthcare technology, she interned with the Food and Drug Administration (FDA) during the summer and focused on a data modernization project in their Center for Drug Evaluation and Research.
Shivani is also the VP of Finance for the Smith Association for Women MBAs (SAWMBA) - an MBA club that seeks to build a support system among women at Smith and in the workplace. Her hobbies include hiking, playing soccer, and practicing classical dance.
Smith Full-Time MBA Student Profile Averages
6
Years Professional Experience
3.23
Average Undergrad GPA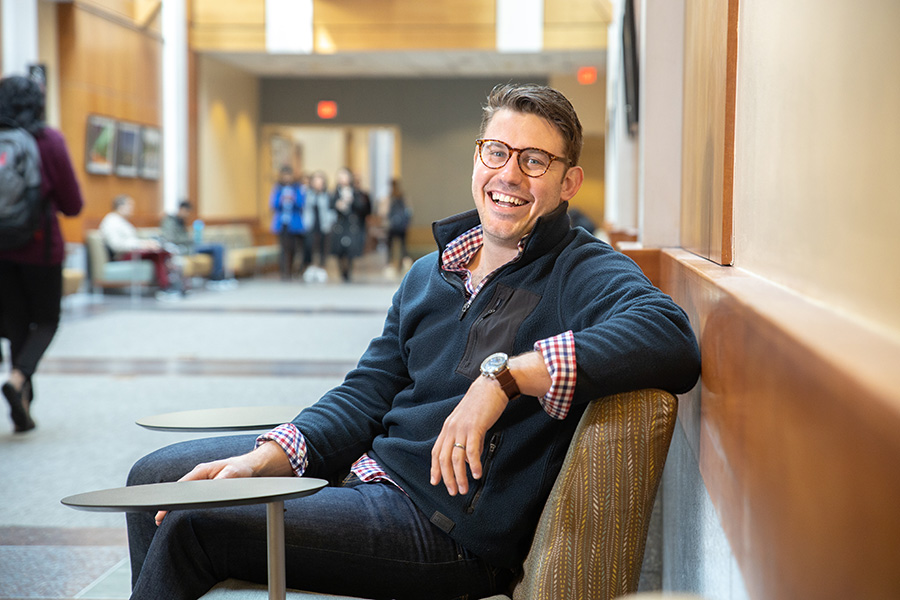 "I was a marketing analyst for a fitness company, and after meeting with executives and other members of the C-Suite, I realized I needed to learn how business worked holistically. Any MBA provides that insight, but what brought me to Smith was the ability to pair that with an MS in marketing analytics. And that experience just made Smith the total package for me. It's what's prepared me to step into my new role at Dell."
Bill Morton
MBA ′19
Smith's student clubs offer the chance to focus on your personal interests while sharpening your leadership skills. Participating in the many opportunities for learning and achieving that exist everywhere at Smith will change your perspective, your focus – even your life. Take advantage of this vast internal network.
MBA Association
The MBA Association (MBAA) serves the full-time student body of Maryland Smith. The MBAA is the primary interface between the student body and the administration in order to enhance the Smith MBA experience. 
Graduate Clubs
The MBA Association (MBAA) coordinates the 14 student-run groups below. Its focus is to build a sense of community by providing Smith MBA students opportunities to interact through social and career development activities held throughout the year. The MBAA relies on Smith MBA clubs as well as contact with professors and alumni to help students strengthen skills, define their career goals, and develop a solid network of professional peers.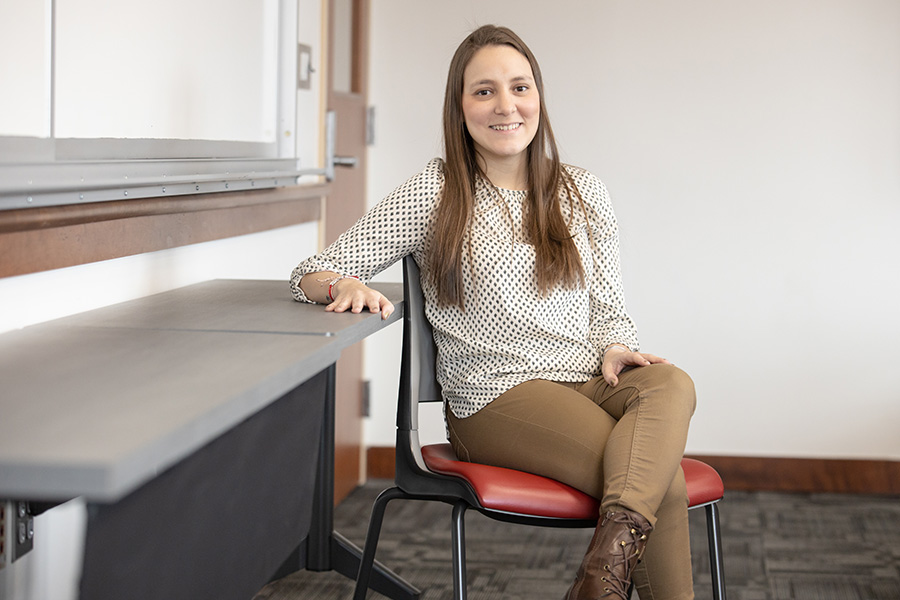 "Everyone says, 'You need to be uncomfortable in your MBA, and leave your comfort zone and embrace leadership opportunities.' So I stepped in and ran for president of our Latin MBA Student Association. It gave me leadership experience and that helped me realize I really am skilled in this type of role. Now I'm going to Seattle to be a product manager for Microsoft, and I wouldn't be ready without my experiences at Smith."
Natalia Olmos
MBA ′19
Life in the Nation's Capital
When you pursue your MBA at Maryland Smith, you'll find the nation's capital is only a 15-minute Metro ride away. And while the museums, cherry blossoms, restaurant scene and recognition as a top city for young professionals speak for themselves, there are other aspects of the region that make it the perfect choice for an MBA.
With national championship titles in nearly every sport Maryland offers, the Terrapin teams are a hot ticket. Students get free tickets to sporting events like basketball, football and soccer.
Terp Sports


Check out the Clarice's live musical, dance and theatrical performances, recitals and exhibits. See why the university's art gallery has earned a national reputation for innovative exhibitions.
The Clarice


Finding off-campus housing for graduate students can be stressful, so contact Maryland's Off-Campus Housing services for a quick and easy starting point.
Graduate, then Innovate in the D.C. Metro Region
The Washington, D.C., metro area has long been touted as a burgeoning tech hub, including companies like Northrop Grumman and Fisher BioServices. And with the impending arrival of Amazon's HQ2, the job market will only continue to thrive across all facets of business. What better place to apply your finely honed leadership and analytical skills?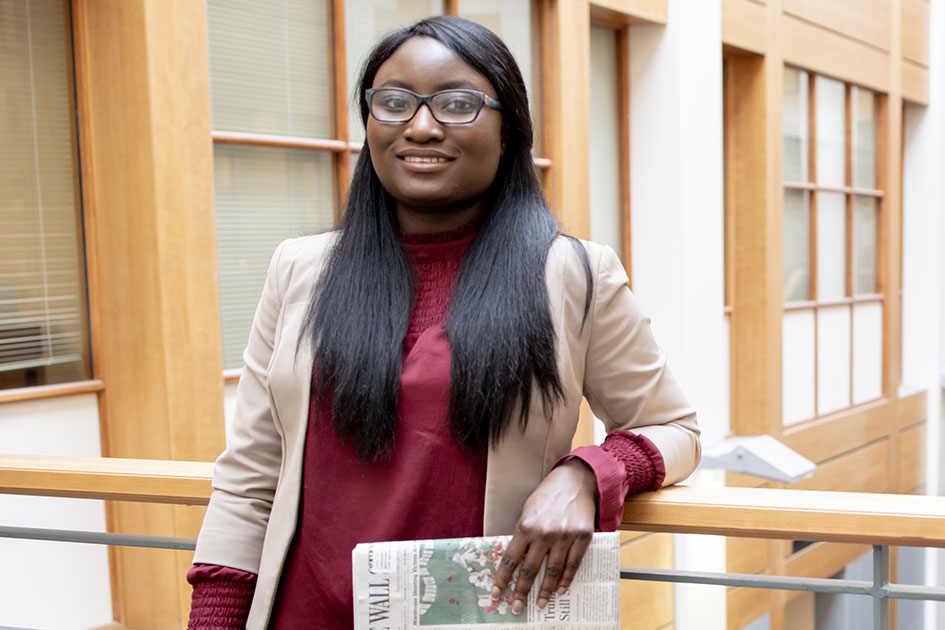 "From doing my undergrad in Washington, D.C., I knew that living in this area would be similar to living in New York City—but less congested and with a better work/life balance than I would get in most other places," said Tida Jarjou, MBA ′20. "The culture, the museums and the pace were all in line with what I was looking for."
Tida Jarjou
MBA ′20