Karan Bhatt
Karan has been with the Smith School since 2012. He is responsible for the accounts payable for the three instructional accounts (M&O, Finance, and LBPP). In addition, the Snider Center, IANA, and CSVC are also in his AP portfolio. He lives in Clarksburg, Md., with his wife and a daughter. Bhatt enjoys playing cricket.
Rowena Corpus
Rowena has been with the Smith School since November 1999. She is responsible for the budgets for six administrative departments and three student clubs. She also oversees the shadow accounting system and financial reporting systems for the Smith School. Corpus enjoys traveling, spending time with her family, and her chocolate lab Mocha.
Amadeo "Deo" Guloy
Amadeo "Deo" Guloy has been connected with UMD since 2007 and moved to the Smith School in April of 2014. He is responsible for AP for the undergraduate program, DAR, Smith IT, Quest, and the Center for Global Business. He is married and has three sons, one of whom is already a Terp alumnus — with the other two expecting to be the same. Guloy is a big fan of Tom Clancy and enjoys grilling.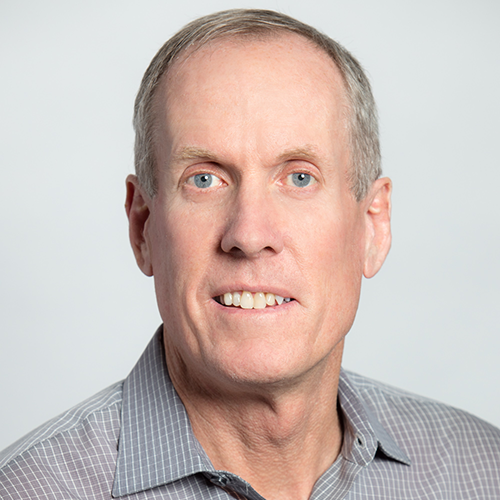 Bill Hedges
Bill Hedges is a business manager of five administrative departments and three centers working with each department to provide budgets, forecasts and financial reporting. Before joining Smith, Hedges worked for more than 20 years in the hospitality industry as a regional director of operations. Outside of work, Hedges enjoys cycling, skiing and traveling with his wife and two children.
Temima Katz
Temima Katz joined the Smith School in 2020 as a grants manager. She is responsible for both pre and post-award aspects for all grants and contracts. She also manages budgets for seven administrative centers/departments. Outside of work, Katz enjoys traveling, cooking and spending time with family.
Jeremy Kugel
Jeremy Kugel serves as the assistant dean for finance and budget at the University of Maryland's Robert H. Smith School of Business. In this role, he supports the school's mission with financial forecasting and budget development, as well as timely and data-driven input to the dean's strategic financial decisions.
Michele Lintz
Michele Lintz is an associate director, responsible for the budgets of nine administrative departments. She has been with the Finance and Accounting department since 2002. Lintz enjoys spending time with family, hiking, and relaxing at the beach.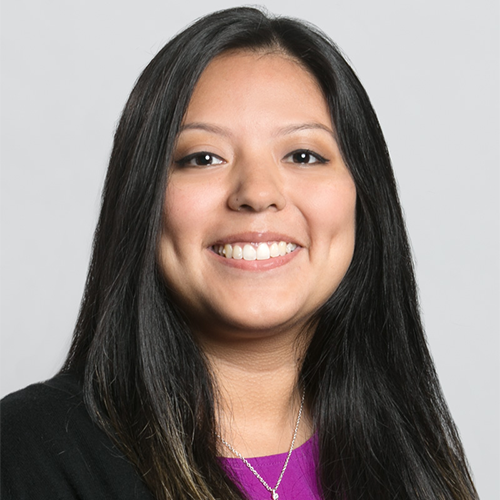 Stephanie Pineda
Stephanie Pineda has been with the Smith School since 2016, and with the university since 2006. She is responsible for human subject payments and provides support to three instructional accounts (marketing, DO&IT, and AIA), including managing ceiling accounts. Pineda also provides support to four center and administrative accounts. Outside of work, she enjoys traveling, dancing, and spending time with family and her pet rabbit, Snowflake.
FuPing Tong
FuPing Tong has been with the Smith School since 2007. She is responsible for the payments and reconciliations for the College Park Foundation, University System of Maryland Foundation, and awarding and reconciliation for scholarships, in addition to three other departments. She lives in Silver Spring with her husband and two sons. She enjoys playing board games with her family.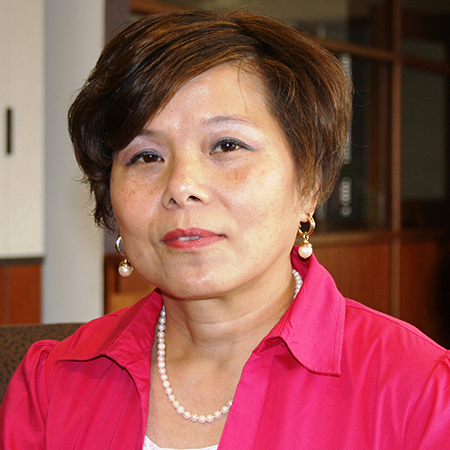 Lufandia Tong
Lufandia Tong has been with the Smith School since 2005. She is responsible for all the MBA accounts (EMBA, CEMBA, OMBA, MS-operating, MBA-admission, recruitment, MBA) plus three other accounts. Tong has lived in Silver Spring since moving from NY to MD. She has two young adult sons who both graduated from UMD-College Park (computer science, RHS). Tong enjoys ping pong and bowling.