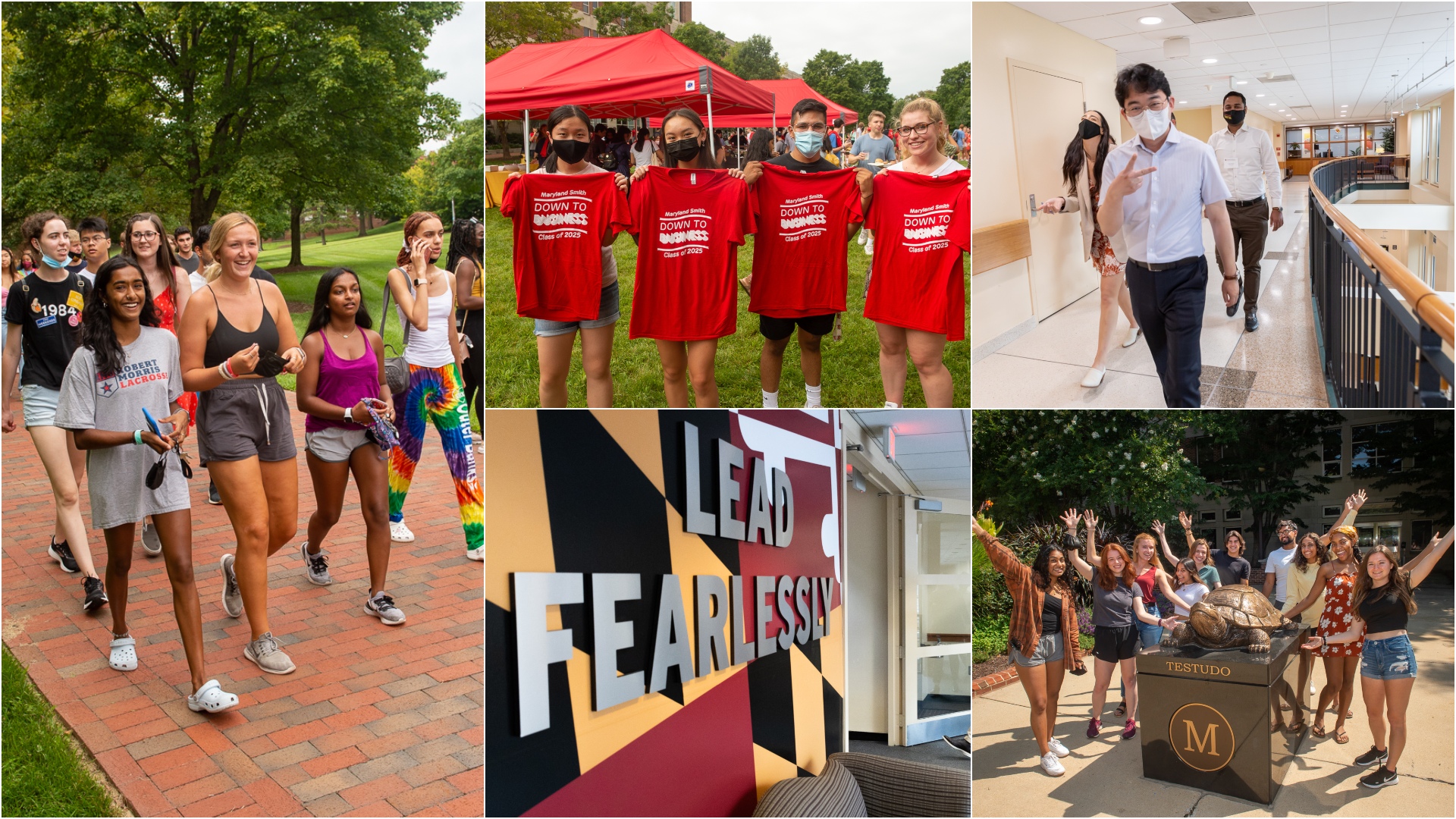 Welcome to the 2021-2022 academic year. This year, those words are particularly heartfelt.
To our freshman and sophomore classes, to our master's students and to anyone else who is coming to campus for the first time, welcome. And to our junior and senior classes, and to our other returning students, welcome back. It's so good to see you.
For the past two weeks, Van Munching Hall has been buzzing with vibrant energy, as students, faculty and staff return to campus. It's exciting to watch this place become reinvigorated.
We can be proud that 98% of our UMD students are fully vaccinated, along with nearly as many of our faculty and staff members who are on campus. So we can press forward even in these challenging times, pursuing our goals and our ambitions together.
I urge you to be mindful of the new variants of the COVID-19 pandemic that continue to pose a threat to vaccinated and unvaccinated individuals. Follow the University of Maryland's public health guidelines, including the rule that requires that masks be worn indoors by everyone, regardless of vaccination status.
Please remember that many of our professors, students and staff members go home to small children who cannot yet receive the vaccine but for whom COVID-19 presents a very real risk.  It is our shared responsibility to ensure that they are safe, that classes can continue in person, and that we can maintain the university experience we so enjoy.
This will be an exciting year, and our faculty and staff are ready to provide you a great experience inside and outside the classroom. Smith's Office of Career Services is looking forward to connecting you with top employers, and along with the Office of Development and Alumni Relations has been building an expanded network of successful Smith graduates who are excited to help students connect with mentors, and find internships and job opportunities.
We also have been working to build new advisory councils that will closely tie our academic programs to a network of impressive and accomplished Smith alums and the industries in which they work. The undergraduate program's council is already live, and more will be unveiled in the months to come.
Keep an eye on the gallery space in the Van Munching Hall for a few of the success stories of those who have come before you. Plus, watch out for an impressive speaker series later this school year, to be hosted by Maryland Smith.
We are preparing you for the future of business. We can't wait to see where that future takes you.
Media Contact
Greg Muraski
Media Relations Manager
301-405-5283  
301-892-0973 Mobile
gmuraski@umd.edu 
About the University of Maryland's Robert H. Smith School of Business
The Robert H. Smith School of Business is an internationally recognized leader in management education and research. One of 12 colleges and schools at the University of Maryland, College Park, the Smith School offers undergraduate, full-time and flex MBA, executive MBA, online MBA, business master's, PhD and executive education programs, as well as outreach services to the corporate community. The school offers its degree, custom and certification programs in learning locations in North America and Asia.