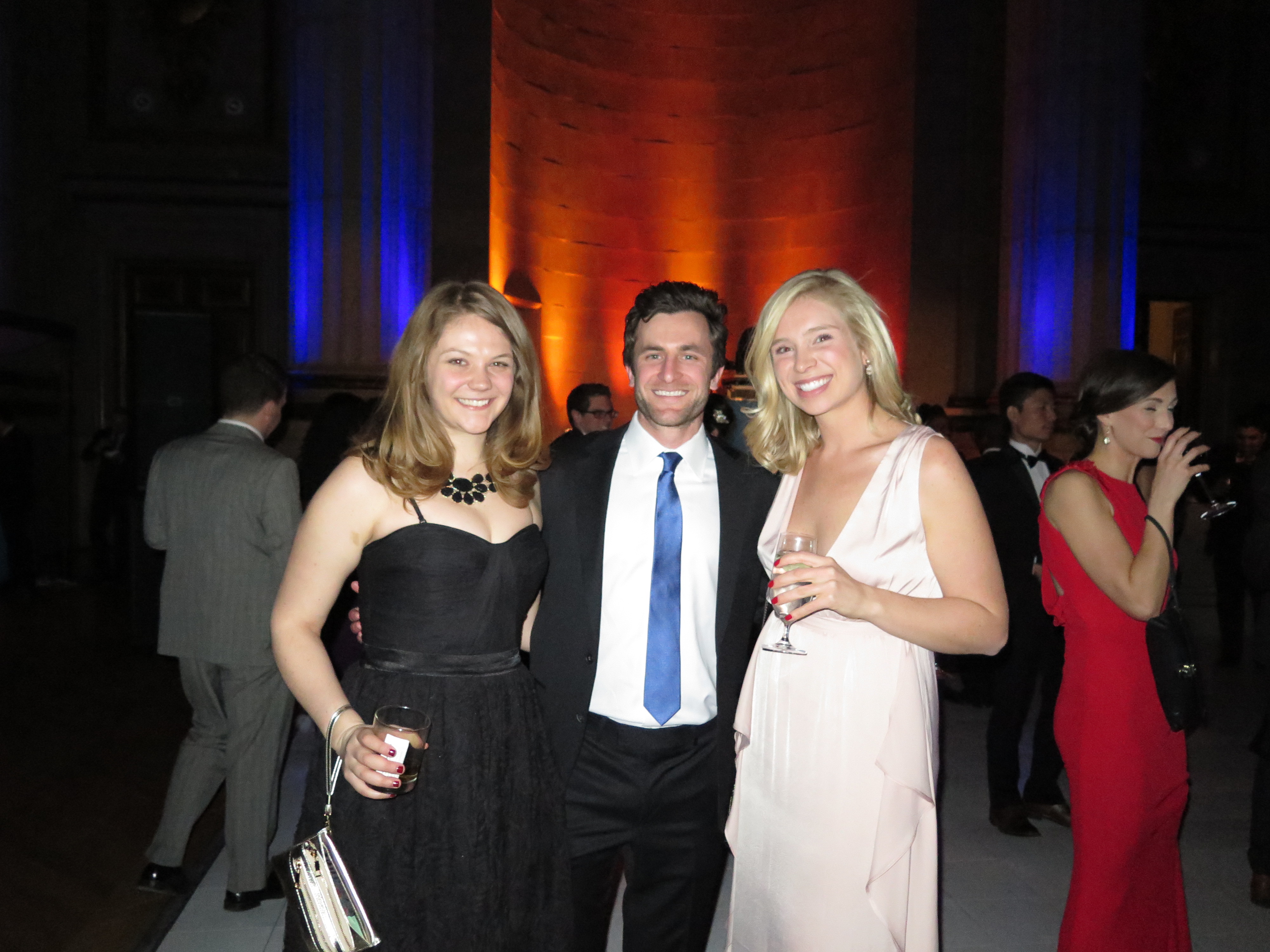 It is one of the biggest events on the social calendar for graduate students, alumni, faculty and staff of the University of Maryland's Robert H. Smith School of Business. The 13th Annual Monte Carlo Night Gala brought together nearly 700 full-time MBA, part-time MBA, EMBA, and MS students; alumni; faculty; and staff for an evening of dancing and casino gaming on Saturday, Feb. 28, 2015, at the Andrew W. Mellon Auditorium in Washington, D.C.
Started in 2002, the event benefits the M. Scott Lamana and Eric Cranford Memorial MBA Fellowship Fund – remembering the part-time Smith MBA students who perished in the 2001 terrorist attacks on the Pentagon. In the spirit of promoting the further growth of the Smith community, proceeds from ticket sales go to support a merit-based scholarship fund.
"Smith is often characterized by the strength of its community and the dedication of its students, alumni, faculty, and staff," says event organizer Caroline Anderson, MBA '15 and vice president for signature events of the MBA Association. "For example, this year 90 percent of the full-time MBA Class of 2016 attended the Monte Carlo Gala. Additionally, there was a dramatic increase in attendance by faculty, staff, and alumni. Nothing better exemplifies the unity of the Smith community and the future of the Smith brand." 
Media Contact
Greg Muraski
Media Relations Manager
301-405-5283  
301-892-0973 Mobile
gmuraski@umd.edu 
About the University of Maryland's Robert H. Smith School of Business
The Robert H. Smith School of Business is an internationally recognized leader in management education and research. One of 12 colleges and schools at the University of Maryland, College Park, the Smith School offers undergraduate, full-time and flex MBA, executive MBA, online MBA, business master's, PhD and executive education programs, as well as outreach services to the corporate community. The school offers its degree, custom and certification programs in learning locations in North America and Asia.