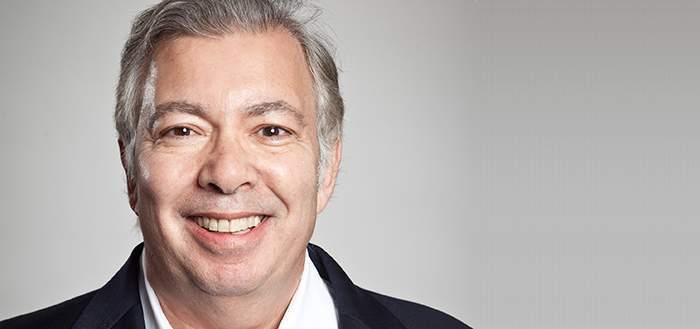 An inaugural supply chain industry awards event recognized the University of Maryland's Robert H. Smith School of Business and one of its professors. Sandor Boyson, research professor and codirector of the Supply Chain Management Center, was named Resilient Supply Chain Educator of the Year by the Global Supply Chain Resiliency Council.
Boyson's work "best supports further development of university-level education programs focusing on supply chain operations and resiliency and is best preparing the next generation of supply chain risk management superstars with hands-on training using real life scenarios, tools and case studies," according to the council. "In addition to talent development, this award also recognizes educators that play an important role in cross-pollinating ideas and strategies between academia and the business community."
The council was established by Resilinc, a cloud provider of supply chain resilience and risk management intelligence and analytics. The initiative is designed as "a professional community or watering hole for our colleagues so that they would have their own place to connect and learn from each other," said the company's CEO and founder Bindiya Vakil. 
In addition to Boyson, other 'Resilient Supply Chain' honorees include Bose Corporation as partner of the year and Western Digital as technology driver.
Dreamforce, NIST Exposure: Boyson's award follows recognition from Salesforce and the National Institute of Standards and Technology. Salesforce invited Boyson to present Smith's innovative supply chain curriculum as part of the company's star-studded Dreamforce conference for software developers in fall 2014 in San Francisco. He also has codeveloped a NIST-endorsed Cyber Supply Chain Portal with colleagues Thomas Corsi, Holly Mann and Hart Rossman.  
Media Contact
Greg Muraski
Media Relations Manager
301-405-5283  
301-892-0973 Mobile
gmuraski@umd.edu 
About the University of Maryland's Robert H. Smith School of Business
The Robert H. Smith School of Business is an internationally recognized leader in management education and research. One of 12 colleges and schools at the University of Maryland, College Park, the Smith School offers undergraduate, full-time and flex MBA, executive MBA, online MBA, business master's, PhD and executive education programs, as well as outreach services to the corporate community. The school offers its degree, custom and certification programs in learning locations in North America and Asia.