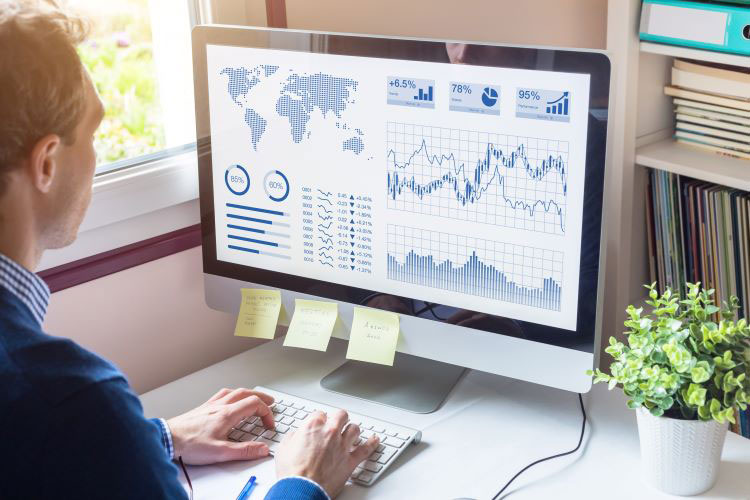 Fortune has ranked the University of Maryland's Robert H. Smith School of Business No. 4 in its Best Online Master's in Business Analytics Programs in 2023 ranking.   
At an economical $834 per credit or about $25k overall, Smith's OMSBA according to Fortune is among "the best online degree programs in 2023 for the next generation of business analysts" that "not only have world class professors and a top-notch curriculum, but they also attract some of the brightest students."  
Three components comprise the Fortune ranking: "Selectivity" (based on incoming students' undergraduate GPA and years of work experience averages), "Brand" (from surveys of thousands of professionals including hiring managers) and "Demand" (based on total enrollment size of the program and the number of applicants for the most recent year).  
Smith's program targets early-to mid-career working professionals from a wide array of academic and professional backgrounds. 
The 30-credit program includes fall and spring start dates and can be completed in as little as 16 months. "Students are able to develop deep analytical skills and can detect, quantify and interpret trends in massive amounts of business data," says Professor of the Practice and the Academic Director for the MS in Business Analytics Programs Suresh Acharya. Live sessions, he adds, "allow students to interact with faculty and gain further clarification on the content while the asynchronous coursework provides flexibility for working professionals and helps facilitate networking among cohort members."    
Those teaching in the program include Distinguished University Professor Michel Wedel, an expert in consumer science and among the top 2% of the most-cited scholars and scientists worldwide; Associate Clinical Professor Gisela Bardossy, a member of Decision Science Institute and the Consortium for the Advancement of Undergraduate Statistics Education, with expertise in statistics and quantitative methods for business decision making; and Acharya, who spent 25 years designing and building statistical and optimization solutions in supply chain management, retail planning, logistics, pricing and revenue management, and more before joining Smith in 2018.  
For more information, go to Smith's Online MS in Business Analytics homepage.  
Media Contact
Greg Muraski
Media Relations Manager
301-405-5283  
301-892-0973 Mobile
gmuraski@umd.edu 
About the University of Maryland's Robert H. Smith School of Business
The Robert H. Smith School of Business is an internationally recognized leader in management education and research. One of 12 colleges and schools at the University of Maryland, College Park, the Smith School offers undergraduate, full-time and flex MBA, executive MBA, online MBA, business master's, PhD and executive education programs, as well as outreach services to the corporate community. The school offers its degree, custom and certification programs in learning locations in North America and Asia.