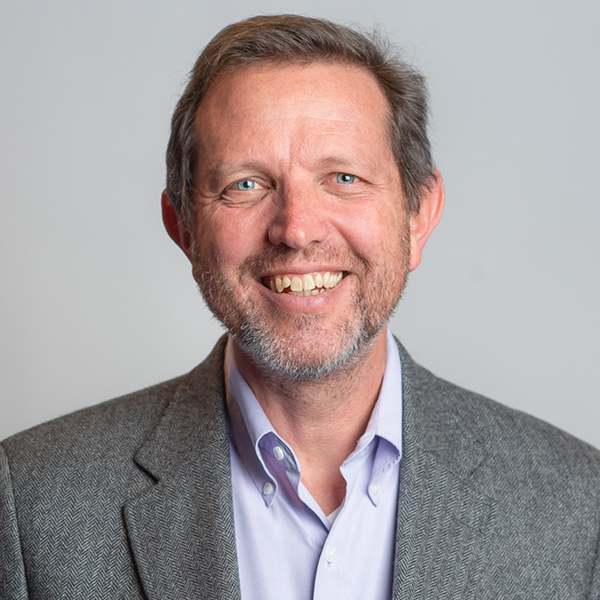 Joseph Bailey has been named Associate Dean of Undergraduate Programs in the University of Maryland's Robert H. Smith School of Business. He has been acting in this capacity since December 2022.
An associate research professor, Bailey joined Smith's faculty in 1998 and was Executive Director of the QUEST (Quality Enhancement Systems and Teams) Honors Program from 2009-2014 and 2017-2021. During his sabbatical from QUEST, Bailey was an Edison Scholar at the United States Patent and Trademark Office, where he researched machine learning algorithms to improve automated patent search.
"Joe will be leading exciting new initiatives to update and reimagine the undergraduate curriculum, bringing more future-focused and experiential opportunities to students," says Smith School Dean Prabhudev Konana. "He is already busy meeting key leaders on campus to discuss how we can improve our yield and attract exceptional and diverse students to our programs."
Bailey will lead a thriving program ranked by U.S. News and World Report as No. 13 among U.S. business schools at public institutions, including five specialties in the top 25 among publics: management, management information systems, marketing, supply chain management/logistics and accounting.
Bailey will oversee a "Smith Journey" structure beginning with freshmen "building their personal brand" through the Smith Start program and culminating with seniors "embracing their experience through an arsenal of tools, knowledge and networks." This involves the Smith Undergraduate Research Experience in which students with a selected topic are matched with a faculty advisor. "Considering Smith's globally influential faculty includes 24 professors ranked among the top 2% of the most-cited scholars and scientists in the world, this is an incredible benefit for undergraduate students," says Bailey. "The program prepares students to take on the responsibilities and intellectual challenges that a keen business sense requires, while also developing them as both leaders and invaluable teammates."
Bailey also recently directed – as Assistant Dean for Specialty Undergraduate Programs – the launch of a pair of programs providing high-achieving students a big-picture view of business and industry in the changing workplace: the Interdisciplinary Business Honors Living-Learning Program and the Smith Business Leadership Fellows Program.
"In our work with Joe Bailey, we have found him to be interested in strengthening the undergraduate student experience for students in the Smith School and is a collaborative partner," says UMD Associate Vice President for Enrollment Management Barbara Gill.
Bailey also has co-directed Smith's Tech Management MBA Specialty Elective Track & Graduate Certificate program and has taught at every level for Smith and has received numerous teaching awards. He has a PhD. from the Technology, Management and Policy Program at MIT, an M.S. in Engineering-Economic Systems from Stanford University, and a B.S. in Electrical Engineering and Engineering and Public Policy from Carnegie Mellon University.
Media Contact
Greg Muraski
Media Relations Manager
301-405-5283  
301-892-0973 Mobile
gmuraski@umd.edu 
About the University of Maryland's Robert H. Smith School of Business
The Robert H. Smith School of Business is an internationally recognized leader in management education and research. One of 12 colleges and schools at the University of Maryland, College Park, the Smith School offers undergraduate, full-time and flex MBA, executive MBA, online MBA, business master's, PhD and executive education programs, as well as outreach services to the corporate community. The school offers its degree, custom and certification programs in learning locations in North America and Asia.