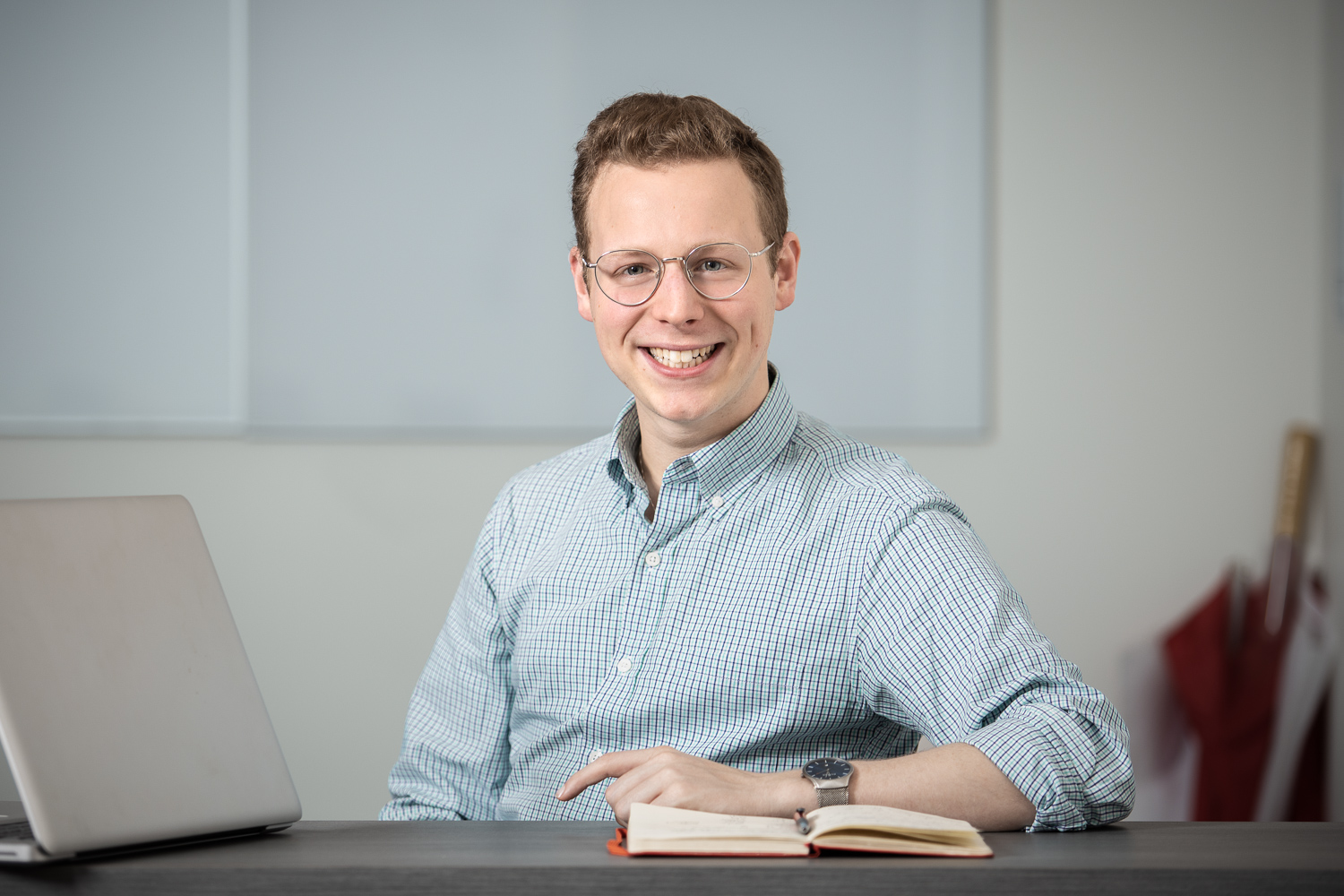 David Rosenstein '20, a senior pursuing a dual degree in marketing and management, was selected as the 2020 Student Marketer of the Year by the American Marketing Association. The prestigious award recognizes one student nationwide for demonstrating superior leadership and service to the AMA, academic achievement and impact on their community. The award was announced on March 14 at AMA's International Collegiate Conference in New Orleans.
Rosenstein served as vice president of marketing for the Smith Undergraduate Student Association (SUSA) and president of the Maryland Smith's AMA chapter last year. He is in the QUEST honors program, a three-year program for University of Maryland undergraduates studying business, engineering, and/or science. He also oversees Smith Ambassadors, the organization representing Maryland Smith to prospective students and their families, and serves as a campus tour guide for the university.
"David has been an outstanding student during his years at Smith," says Carol Cron, co-faculty advisor of Smith's AMA chapter. "Along with a terrific executive board, David got the university's AMA chapter back on track to become one of the best undergraduate student clubs in 2019. We're all proud of the influence David has had on our undergraduate students in the last four years, and the legacy he'll leave on current and future Smith students."
Rosenstein was nominated for the award by Smith's AMA chapter. Each chapter could only nominate one student. All nominees were evaluated on their leadership and service initiatives with their AMA chapter, their overall impact on their chapter and the community, and their academic excellence and passion for learning and finding real-world solutions.
For more on Rosenstein, see this recent profile.
Media Contact
Greg Muraski
Media Relations Manager
301-405-5283  
301-892-0973 Mobile
gmuraski@umd.edu 
About the University of Maryland's Robert H. Smith School of Business
The Robert H. Smith School of Business is an internationally recognized leader in management education and research. One of 12 colleges and schools at the University of Maryland, College Park, the Smith School offers undergraduate, full-time and flex MBA, executive MBA, online MBA, business master's, PhD and executive education programs, as well as outreach services to the corporate community. The school offers its degree, custom and certification programs in learning locations in North America and Asia.