Having a 'global' career doesn't have to mean moving abroad, and the Careers Crossing Borders event series at the University of Maryland's Robert H. Smith School of Business is helping students recognize how those opportunities might instead be right at their doorstep.
The series, launched in spring 2023 by the Smith School's Center for Global Business, features events–two during the fall semester and one during the spring semester–intended for students to explore career paths in international business, leverage their global mindset and gain first-hand experiences with industry professionals.
The fall semester events, which took place on Sept. 21-22 at Van Munching Hall, are part of a concerted effort toward satisfying career programming demand from students seeking a global skew to their careers. They also directly contribute to the Smith School's strategic priority of reimagining learning, programs and curricula.
"Being global business savvy and maintaining an international outlook is so important to success in today's workplace," says Marina Augoustidis, associate director of the Center for Global Business.
The first of the two events featured a keynote delivered by Stacie Nevadomski Berdan, best-selling and award-winning author of "Go Global." During the hour-long event, Berdan shared insights from her decades of experience in international business and offered recommendations on standing out in a competitive global job market.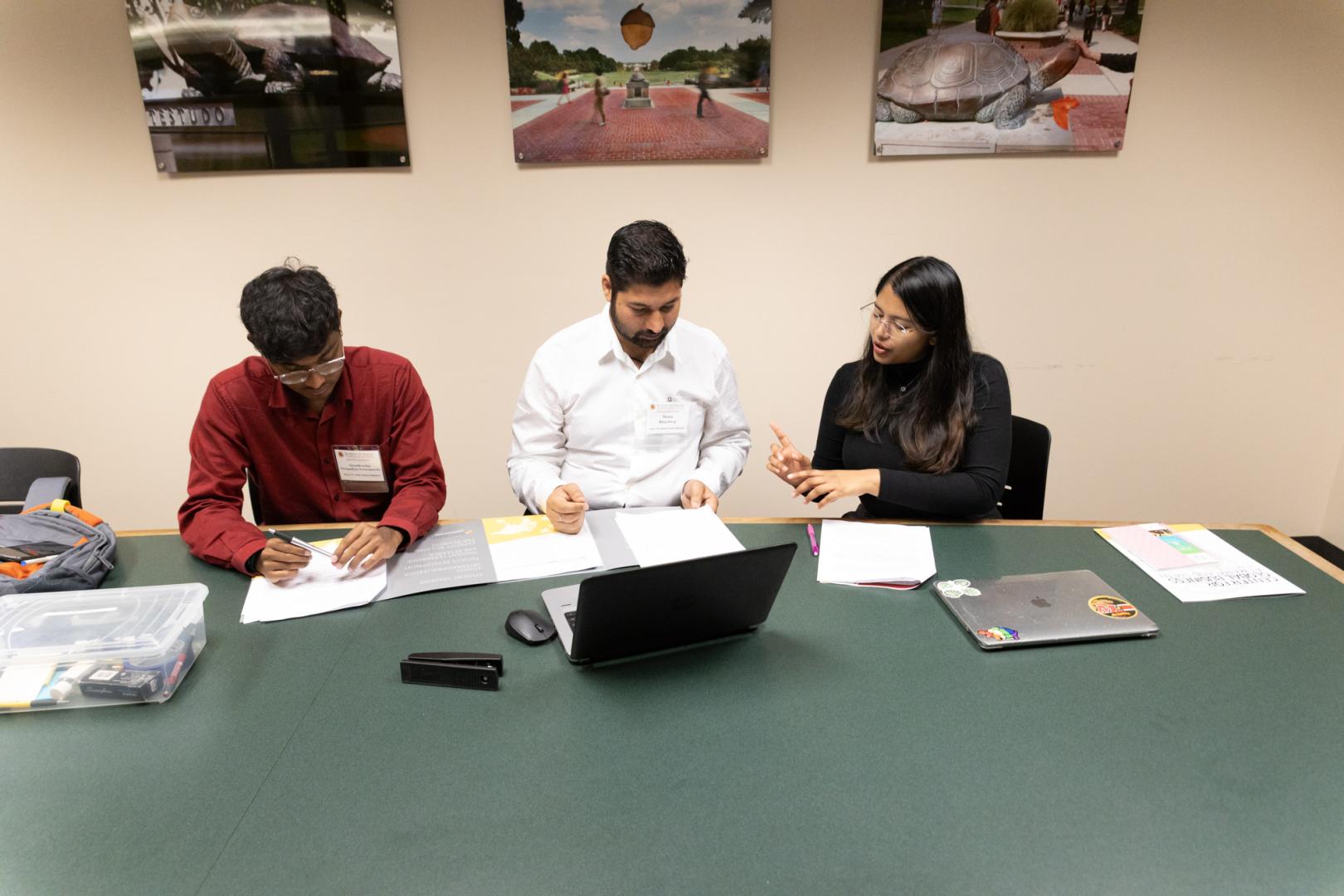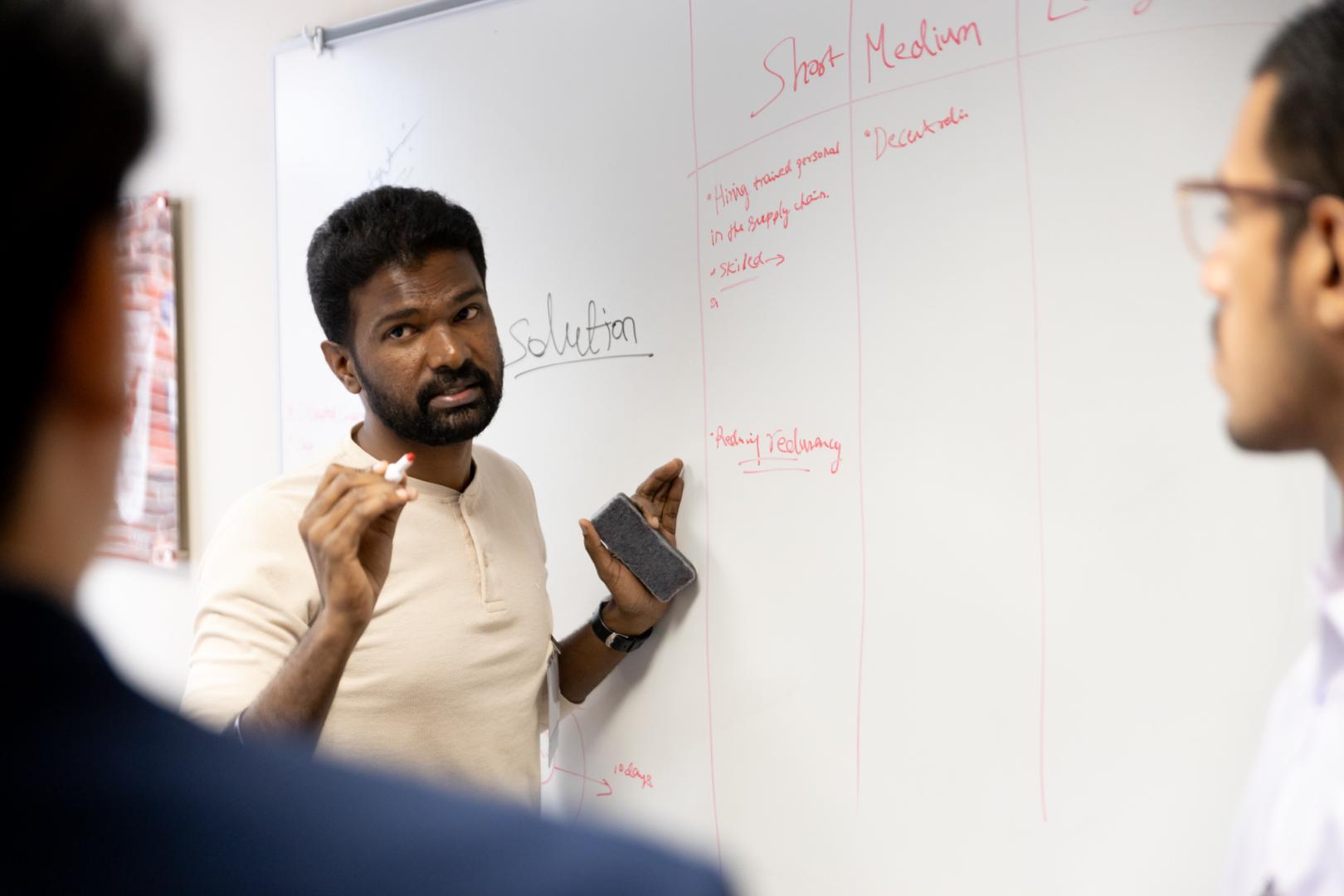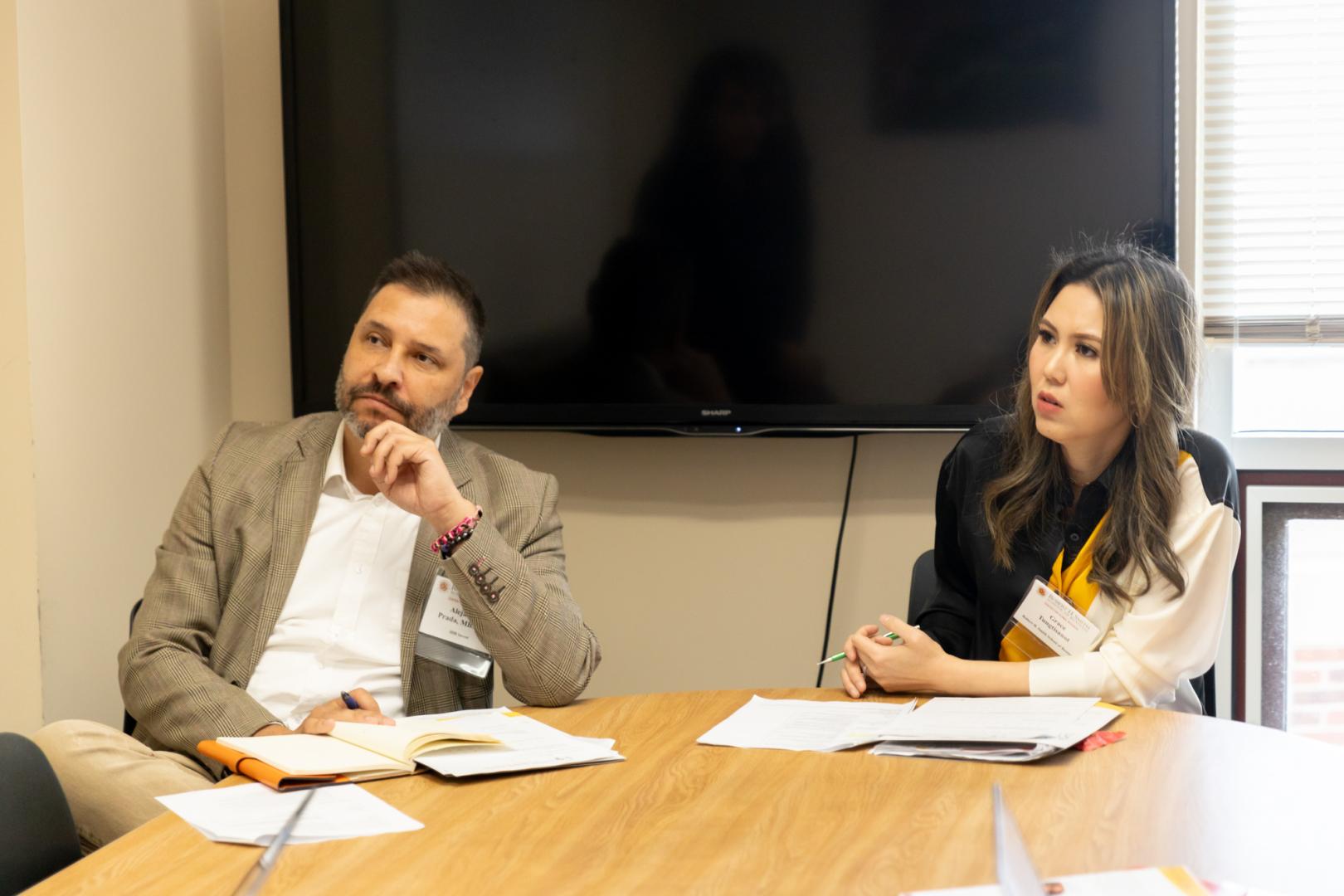 She said the rise of the virtual global employee was among the most recent and significant barriers to global careers.
"Where a person works doesn't necessarily matter anymore because companies can pick from anywhere in the world," Berdan said. "You're competing with people on a global scale like never before."
However, despite that growing trend, Berdan explained that plenty of international business opportunities remain. It's just a matter of finding them.
Students should start by finding a job or company with global expansion opportunities. From there, it's about maximizing opportunities, like joining projects with global teams, working hard and demonstrating "that you have the wherewithal to do that work."
"A global mindset has to be an authentic, sincere aspect of your person. You need to take this on as your own self-education and passion if you want a global job. It's not hard to do, but it does take a bit of diligence," said Berdan.
Berdan also cited core skills in demand from global employers, including analytical and creative thinking, resilience, tech literacy, empathy and active listening.
Those skills were fully on display during the series' half-day case interview competition the following day, which saw students across all of the Smith School's programs team up and put their global mindset to the test in a case study for United Source One—a Maryland-based food distributor. The students were tasked with creating pragmatic short-, medium- and long-term solutions for the company's international business objectives.
The Smith School's Office of Career Services' Courtney Bigger kicked off the competition with a presentation noting the competition's academic and experiential value toward working in a global context. Afterward, the teams separated into breakout rooms where they made their initial preparations and met with the 20 interviewers—comprised of Smith School faculty, staff and alumni—to ask clarifying questions.
Teams also participated in a lightning round Q&A session with United Source One President and CEO Michael Imgarten, who offered insights from his experience leading the company's global operations and provided suggestions for the teams to consider.
Upon returning to their breakout rooms, the teams met with their assigned interviewers and delivered a five-minute presentation of their recommendations, followed by a 20-minute Q&A period.
Interviewer Rebecca Winner, MBA '13, commended the students on their ability to efficiently work together toward producing results, especially given the fast-paced nature of the event.
"It was impressive seeing how quickly the students collaborated to formulate their recommendations, ask smart questions about the case and generate their presentations," said Winner, Assistant Dean of the Office of Marketing Communications at the Smith School. "They had different perspectives and approaches to the case, but each was well-informed and thoughtful."
Following the competition, attendees convened for a networking lunch reception, during which a case debrief and proclamation of winners took place.
For Stephen Alexander, FTMBA '24, the opportunity to network with industry professionals and put his skills into practice in an international business context was incredibly meaningful. The feat of completing the case interviews was even more rewarding in itself.
"Our case was super challenging because there were so many elements to this dynamic problem," said Alexander. "The feedback we received from our interviewers was really valuable and helped make this an amazing morning. I'd love to do it again."
This event was supported in part by a Title VI grant known as CIBE (Centers for International Business Education) administered by the U.S. Department of Education.
Media Contact
Greg Muraski
Media Relations Manager
301-405-5283  
301-892-0973 Mobile
gmuraski@umd.edu 
About the University of Maryland's Robert H. Smith School of Business
The Robert H. Smith School of Business is an internationally recognized leader in management education and research. One of 12 colleges and schools at the University of Maryland, College Park, the Smith School offers undergraduate, full-time and flex MBA, executive MBA, online MBA, business master's, PhD and executive education programs, as well as outreach services to the corporate community. The school offers its degree, custom and certification programs in learning locations in North America and Asia.