Impact of Maryland Smith
Impact of Maryland Smith
The Smith Effect
The Smith School offers a world-class business education that enables graduates to start on the path to their dream career. Then there's the Smith Effect. It's what happens when the Smith community steps up to change the face of business. Transformational things happen at Smith. Here are just a few.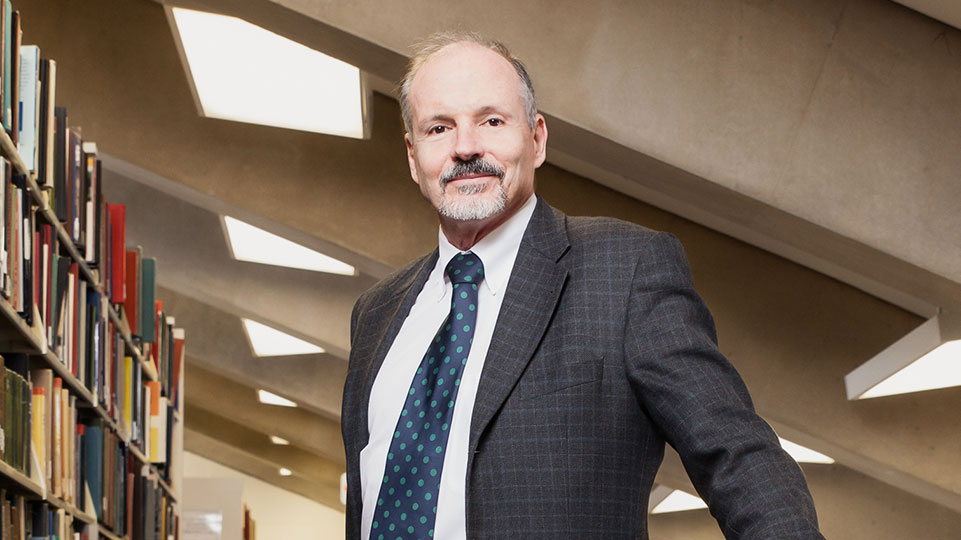 Satisfaction Guarantee
Productivity is important in business, but so is customer satisfaction. Big companies worried about the tradeoffs come to Maryland Smith professor Roland Rust. His research, which has filled nine books and earned multiple career achievement awards, shows how to find the sweet spot between productivity and satisfaction. Rust's happy customers include American Airlines, AT&T, Comcast, FedEx, Hershey, Hewlett-Packard, IBM, Microsoft, Procter & Gamble, Sears, Sony, Tata and Unilever.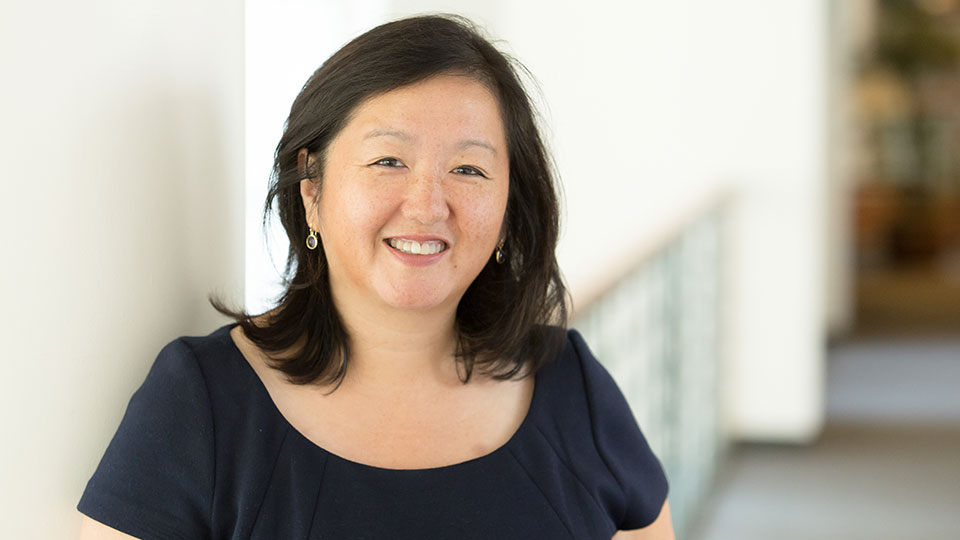 Social Media Intelligence
Platforms such as Yelp, Facebook and Twitter offer rich data for marketing analysts — if they can figure out how to filter out the noise from fake accounts, trolls and outliers. Maryland Smith professor Wendy W. Moe has led the way in the race to harness the digital data. Her 2014 book, Social Media Intelligence, provides scientific tools to generate valid, reliable results in real time.
Gordon-Loeb Model
Long before massive data breaches at Equifax, Target, Yahoo and other companies, Maryland Smith professors Lawrence A. Gordon and Martin Loeb understood the risks. They invented the Gordon-Loeb Model for Cybersecurity Investments in 2002. Their instrument, recommended by the U.S. Better Business Bureau and widely acclaimed by cybersecurity experts, helps companies calculate optimal spending levels to safeguards their data.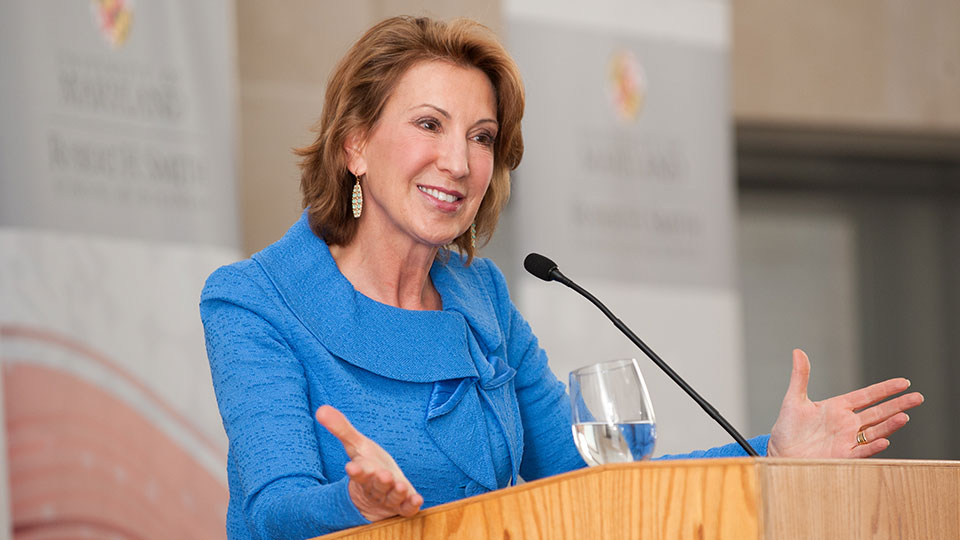 Glass Ceiling, Obliterated
Hewlett-Packard had made strides in diversity when Carly Fiorina, MBA '80, arrived as CEO in 1999. With her recruitment, the Silicon Valley giant also had the first woman leader of a Fortune 20 company. "Carly Fiorina didn't just break the glass ceiling, she obliterated it," Matthew Boyle of Fortune magazine wrote.
Reforming NASDAQ, Changing the World
Despite advances in digital technology, Nasdaq traders were still handling orders by phone in the 1990s. The old-school approach made it impossible for buyers and sellers to trade against each other without dealers taking a big cut for themselves. When federal regulators got involved, they recruited Albert "Pete" Kyle as a consultant. The resulting regulatory changes forced the market to modernize its way of doing business. "I've always been a big supporter of the idea that customers should have access to the market on a level playing field, and that access should be electronic," says Kyle, the Charles E. Smith Chair Professor of Finance at the Smith School. Kyle's consulting work is just one example of Maryland Smith's impact on the world.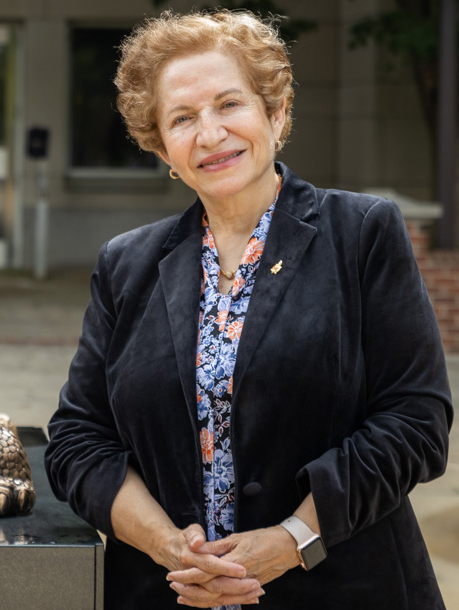 Faculty Profile
What Teaching Means to Zeinab Karake
Zeinab Karake
Hailing from a lineage of educators, Maryland Smith's Zeinab Karake always believed she'd find a career in the classroom. To her, teaching isn't just a profession, it's a calling.
Faculty Profile
Looking Back With Gratitude–And No Regrets
A sense of vibrancy led by the "energetic Dean Rudy Lamone" and a core of high-quality faculty inspired Michael O. Ball to join the University of Maryland's College of Business and Management faculty in 1978.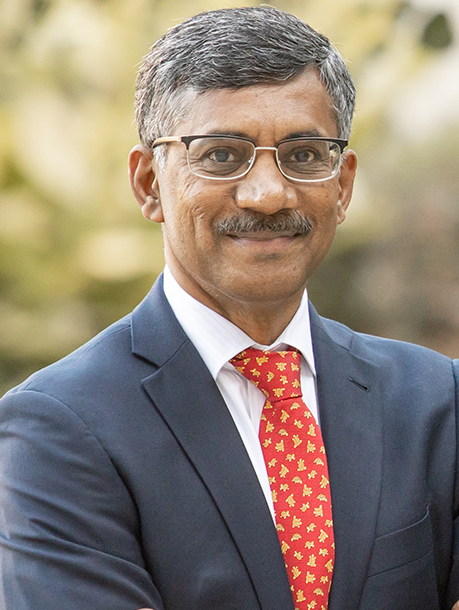 Faculty Profile
Meet the Dean
Prabhudev Konana Is Leading with Purpose
Research That Matters
We know marketing, finance, accounting, logistics and management. We have PhDs in all of that, plus real-world experience as consultants and business leaders with Fortune 500 companies. We have worked on Wall Street, Main Street and in government offices from the White House to the SEC. We have specialized knowledge in nearly every industry, from energy to entertainment. We speak Chinese, Spanish, Turkish and more than a dozen other languages. We have networks that span six continents. We attend key events and read the latest books, newspapers and journals. We are the thought leaders at the University of Maryland's Robert H. Smith School of Business.
Smith Brain Trust
Professors offer insights on hot business topics in Smith Brain Trust, a weekly newsletter that focuses on current events and practical tips for busy working professionals.
Research at Smith
Smith School faculty members produce research published in top journals and cited by top scholars. Research at Smith highlights the best of this work, focusing on papers published in the 50 business journals used in the Financial Times Research Rank.
Centers of Excellence
Pioneering business research can prepare students to be transformational business leaders, and equip companies to transform themselves and their markets.
At Maryland Smith we have created a cluster of Centers of Excellence that serve as the intersection of scholarship and the marketplace, putting breakthrough research at the service of students and companies.
Each of our centers immerses our students in complex and evolving marketplaces in which success depends on critical thinking, creativity and entrepreneurship. And they help companies put cutting-edge research into practice, driving innovation, entrepreneurialism and excellence at their organizations.
Office of Career Services
Maryland Smith's Office of Career Services (OCS) can help you bridge the gap between being a student and an employed professional. You'll have one-on-one access to a career coach who will provide you with personalized tips on how to articulate your strengths when interacting with your future employer.
Smith Analytics Consortium
The mission of the Smith Analytics Consortium is to inspire and facilitate innovation in analytics among students, faculty, and the larger business community by providing opportunities for networking, thought leadership, and collaboration. 
Business Communication
Business Communication at Smith supports the development of transformational leaders who understand that critical thinking is at the core of effective communication; that to truly communicate, influence and persuade requires clarity of thought, listening intentionally and delivering messages in an optimal way.
Maryland Business: Rebooted
The goal behind the Maryland Business: Rebooted series was to offer local residents and business owners a free educational program, taught by our faculty experts, that would inform them about the latest business trends and strategies, as well as sharpen key business skills.