6th Global Conference on Creating Value
October 19-21, 2023
Robert H. Smith School of Business
7621 Mowatt Ln, College Park, MD 20742
Registration Cost: $500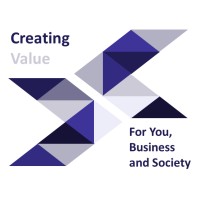 In the Sixth Global Conference on Creating Value, business leaders/practitioners and leading academics from around the world will come together to exchange views, and to share and learn from each other regarding the problems, the potential, and the real-life uses of value creation, and how it can transform management, organizations, and institutions.
The conference will provide relaxed, meaningful, and purposeful opportunities to talk about the latest thinking on value creation and service for improving the worth of companies, their longevity, their ability to be ahead of and tackle disruptive forces, and to embed a value creation leadership style going far beyond traditional and functional management so as to engender a value creation mindset and avoiding value destruction in the future.
All events will be held in Van Munching Hall in the same wing. There will be a shuttle from the hotel to the location.